Who is Emile Hirsch?
American actor Emile Davenport Hirsch was born in Los Angeles, California USA, on 13 March 1985, making Pisces his zodiac sign. He's had roles in nearly 80 TV series and movies, but is probably still known best for starring as Chris McCandless in the evergreen 2007 biographical adventure movie "Into the Wild", which Sean Penn wrote and directed, and which also starred Catherine Keener and Vince Vaughn. It follows top student and athlete Christopher 'Chris' McCandless who's just graduated from Emory University, and has begun hitchhiking to Alaska where he wants to live in the wilderness; the movie won 23 of its 129 award nominations, including two Oscar nominations for Best Achievement in Film Editing, and Best Performance by an Actor in a Supporting Role.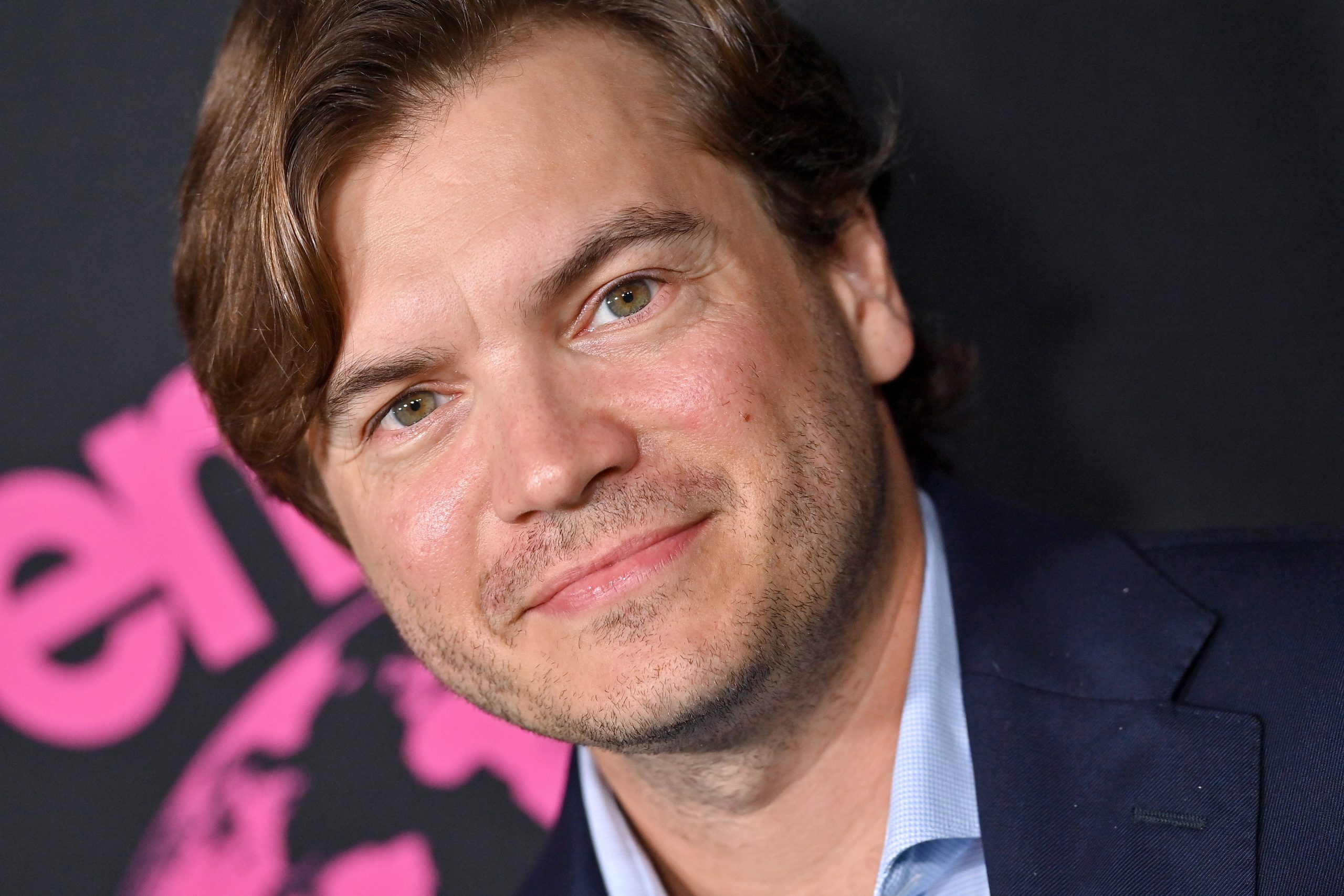 Education and early life
Emile and his sister Jennifer were raised in both Los Angeles and Santa Fe, New Mexico by their father David Milton Hirsch who was an entrepreneur and manager, and mother Margaret Esther (nee Davenport) who was a visual artist and high school teacher.
Emile fell in love with acting before turning 10, as he and his sister watched TV every day; he was only 11 when he made his debut TV series appearance, portraying Abel in the 1996 episode "Romeo and Juliet" of the fantasy horror "Kindred: The Embraced", and the remainder of the '90s saw him appear in an episode of the hit family science fiction comedy "3rd Rock from the Sun", the crime action "Players", and the family fantasy comedy "Sabrina the Teenage Witch".
Emile then focused on his acting career, but also continued to pursue his education, matriculating from Alexander Hamilton High School in 2003, then didn't attend college.
Roles in movies
Emile's debut film role was playing Brandon Ellway in the 1998 action horror science fiction "Gargantua", which received mostly negative reviews, while some of his following roles were in the 1997 biographical romantic drama "Houdini", the 2001 drama "Wild Iris", and the 2002 comedy "The Dangerous Lives of Altar Boys".
Also in 2002, Emile portrayed Sedgewick Bell, one of the lead characters in the critically acclaimed drama "The Emperor's Club", directed by Michael Hoffman, and which also starred Kevin Kline and Joel Gretsch. It follows a preparatory school teacher who's trying to help an incorrigible student, and the movie was nominated for two awards. Emile was then cast to appear in the 2004 drama "Imaginary Heroes", the 2005 biographical sports drama "Lords of Dogtown" and the 2007 crime thriller "The Air I Breathe".
Emile portrayed Billy in the 2009 biographical comedy "Taking Woodstock", directed by Ang Lee, and which starred Demetri Martin, Henry Goodman and Edward Hibbert. It follows a man who inadvertently started a generation-defining concert in 1969 while working at his parents' motel – the movie was nominated for eight awards.
The year 2011 saw Emile appear in both the thriller "Killer Joe" and the action adventure horror "The Darkest Hour", while he was then cast to play lead characters in the 2012 mystery "The Motel Life", the 2013 comedy "Prince Avalanche", and the 2015 musical comedy "Ten Thousand Saints".
He next portrayed Paulie Bowers in the 2018 crime action "The Outsider", directed by Martin Zandvliet, and which starred Jared Leto, Tadanobu Asano and Kippei Shina; it follows an American former G. I., who's joined the yakuza following World War II.
Emile's three most recent film roles have been in the action horror thriller "The Price We Pay", the thriller "Dig", and the horror "Devil's Workshop", all released in 2022; he's currently working on seven upcoming movies, which include "Helen's Dead", "Bau, Artist at War" and "The Gemini Lounge".
Roles in TV series
Emile's been focused on appearing in movies since the launch of his career, and has had roles in only a couple of TV series.
He didn't appear in any series in the 2000s, and his first role since the '90s was in the 2013 biographical crime mini-series "Bonnie & Clyde", in which he starred as Clyde, alongside Holliday Grainger and Sarah Hyland; it follows the infamous American robbery team Clyde Barrow and Bonnie Parker, and the mini-series was nominated for 16 awards.
In 2018, he voiced Jim Lake Jr. in the popular animated action adventure "Trollhunters: Tales of Arcadia", which Guillermo del Toro created, and which starred Charlie Saxton, Lexi Medrano and Anton Yelchin. It follows a boy who's found a magical amulet, which has now made him a Trollhunter; the series won 18 of its 44 award nominations.
Emile's since had roles in only three TV series, voicing Jim in four episodes of the 2019 animated action adventure "3Below: Tales of Arcadia", Nick Jonas in the 2020 episode "Petless M in: Cars Are Couches of the Road" of the short animated adventure "Robot Chicken", and later that year Jim in 10 episodes of the animated action adventure mini-series "Wizards".
An actual math problem from 3Below:Tales of Arcadia, Part 1, episode 9.

Posted by Connect the Dots Math Tutoring on Friday, August 30, 2019
Other credits
Emile produced the 2021 horror thriller movie "Son", and wrote the 2021 action thriller film "Fortress", and its 2022 sequel "Fortress: Sniper's Eye".
He received special thanks for the 2009 short documentary movie "Peace, Love and Cinema", the 2015 documentary film "Highway of Tears", and the 2022 short movie "McCrorey Rd".
Some of Emile's recent talk-show appearances have been in "Inside of You with Michael Rosenbaum", "Paltrocast with Darren Paltrowitz", and "Made in Hollywood".
Awards and nominations
Emile's won five of his 37 award nominations. Some of his wins include a 2007 Mill Valley Film Festival Award for Best Actor, a 2007 National Board of Review Award for Breakthrough Performance by an Actor and a 2008 Palm Springs International Film Festival Award for Rising Star, all for his performance in "Into the Wild".
Love life and relationships
Emile avoids speaking about his love life in public, but there are still many girls whom he's dated, that his fans know about. For a couple of months in 2005, Emile dated famous American actress Amanda Seyfried.
In 2007 and 2008, he dated American model Lucila Valdivia.
From 2008 through 2010, Emile was in a relationship with Brianna Domont, an American producer and visual effects specialist; she's probably known best for having worked in the visual effects department of the 2023 crime action thriller movie "John Wick: Chapter 4".
In 2010 and 2011, Emile dated Canadian actress Ellen Page, who's since begun declaring as male, and has changed his name to Elliot Page.
Emile's son Valor Hirsch was born on 27 October 2013, but no details have been disclosed about Valor's mother; it's only known that Emile and the woman split in the following year.
Since 2020, Emile's been in a relationship with Elisha Herbert, a famous American model; he hasn't married as of April 2023, but has a son with a former, unnamed girlfriend.
There are also rumors circulating the internet, claiming that Emile once dated British actress Juno Temple, and American actress AnnaSophia Robb, but these haven't been confirmed.
Interesting facts and hobbies
Emile's passionate about music, and on 25 October 2019 released his first album "Mnemonic", while its two singles "Angels Will" and "Tooth Fairy" became quite popular on Spotify; he's since released only a single album: "Denihilism" on 12 March 2021.
Emile was arrested on 25 January 2015 at Tao Nightclub, after he physically attacked Paramount Pictures executive Daniele Bernfeld. He pleaded guilty on 17 August 2015 and was sentenced to spend two weeks behind bars and perform 50 hours of community service, while he was also put on 90 days probation.
For his role in the 2005 biographical sports movie "Lords of Dogtown", Emile spent three months learning to skateboard.
He's a philanthropist, and climbed Mount Kilimanjaro with fellow celebrities Lupe Fiasco, Santi White and Isabel Lucas amongst others, to raise awareness about the world's clean water crisis.
Emile's favorite actor is the late Marlon Brando, and some of his favorite movies include "A Streetcar Named Desire", "On the Waterfront", and "Roger Dodger".
Height, eyes and wealth
Emile's age is 38. He has brown eyes and hair, is 5ft 7ins (1.7m) tall and weighs around 160lbs (72kgs).
Emile's net worth's been estimated at over $12 million, as of April 2023.