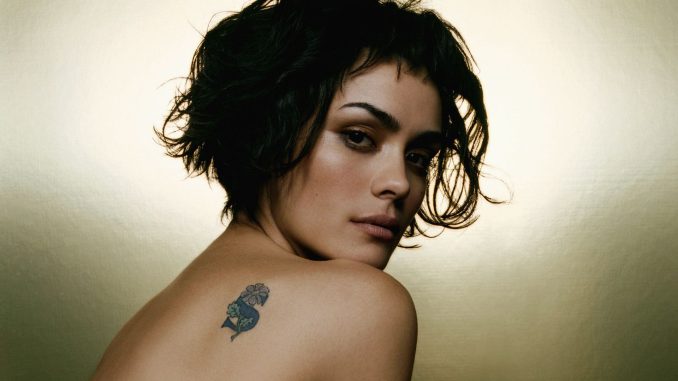 Who is Shannyn Sossamon?
She is a musician and actress with nearly 50 acting credits to her name, however, Shannyn Sossamon is probably still known best for her role as Lady Jocelyn in the medieval adventure "A Knight's Tale", also starring the late famed actor Heath Ledger. This was also her breakthrough role, and Shannyn received numerous praises and accolades for her performance, including two Teen Choice and three Music Television (MTV) awards.
Many wanted to know more about this enigmatic girl, where she came from, and what she was doing previously, so if you're interested in this multitalented young woman's life and profession, keep reading.
Posted by Shannyn Sossamon Listeners on Tuesday, November 15, 2016
Early life, family, and education
Her birth name is Shannon Marie Kahololani Sossamon, and she was born under the zodiac sign of Libra on 3 October 1978, in Honolulu, Hawaii USA, so holds American nationality. Shannyn comes from a family of English, German, Irish, Dutch and Filipino-Hawaiian descent. Her father's name is Todd Lindberg, about whom nothing else is known, as her parents divorced when she was five years old, and her mother Sherry remarried to Randy Goldman, a salesman from Reno, Nevada, where Shannyn and her sister, Jenny Lee, spent most of their childhood.
When it comes to her educational background, Shannyn attended Galena High School, and upon matriculating in 1995, she moved to Los Angeles, California to study dance. At the time, she added the letter 'y' to her name.
Prior to launching her acting career, Shannyn worked as a disc jockey (DJ) at local clubs by night, and trained in dance by day, although she once stated that she never aspired to be a professional dancer and that she only danced because she enjoyed it. Shannyn then began modeling, and appeared in advertisements for Gap, an American clothing and accessories shop, and also in music videos for Cher, Daft Punk, and The Goo Goo Dolls, among others.
Roles in series
Shannyn made her first television series appearance as a Fashion Model in three episodes of the 1997 series "Mr. Show with Bob and David". Her next role came in 2004, when she was seen as Myra Denning in an episode of the series "Law & Order: Special Victims Unit".
Three years later, Shannyn was cast to play Kira Klay in the series "Dirt", starring Courtney Cox, Ian Hart, and Josh Stewart, which followed the story of a tabloid editor and her photographer, making their way in the celebrity journalism world.
Concurrently, Shannyn portrayed Coraline in the series "Moonlight" (2007-2008), followed by her role as Gingy Wu in "How to Make It in America" in 2010. Shannyn played Alex in the 2013 series "Mistresses", while her first notable TV series role came in 2015.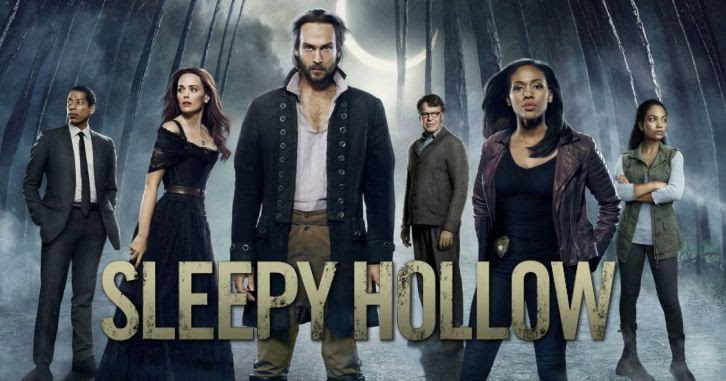 During 2015 and 2016, she was seen as Pandora in 18 episodes of the series "Sleepy Hollow", an action crime-adventure, which had 34 award nominations, including one for a Primetime Emmy.
Concurrently, Shannyn was seen in 14 episodes of the series "Wayward Pines", which was her first lead role. She starred opposite Toby Jones and Siobhan Fallon Hogan in this science-fiction drama about a Secret Service agent who travels to a small Idaho town after two federal agents had gone missing there, and soon realizes that he may not make it out of Wayward Pines alive. The show had 11 award nominations and won one, and was well-accepted and rated by the audience. Fans of the show were disappointed when it was canceled after the second season.
This was Shannyn's most recent TV series role.
Roles in movies
Shannyn made her big-screen debut as Lady Jocelyn in the 2001 movie "A Knight's Tale". Fun fact: casting director, Francine Maisler, saw Shannyn while she worked as a DJ at Jack Paltrow's birthday party, who is a brother of the famous actress Gwyneth Paltrow. Francine told Shannyn to audition, and she beat Kate Hudson for the lead role in this movie.
For her performance, Shannyn was nominated for the Teen Choice Awards for Film-Choice Breakout Performance and Film-Choice Chemistry which she shares with Heath Ledger. The actors also share two MTV Movie + TV Awards for Best Kiss and Best Musical Sequence, while Shannyn was nominated for Breakthrough Female Performance.
In the following year, Shannyn was cast to play Erica Sutton in the romantic comedy "40 Days and 40 Nights", also starring Josh Hartnett, which earned him and Shannyn another Teen Choice Award nomination for Film-Choice Chemistry. The movie followed the story of a young man who after a brutal break-up, vows to stay celibate for 40 days, but unexpectedly finds the girl of his dreams.
Shannyn Sossamon in Rules of Attraction https://t.co/t0eXYHizMs pic.twitter.com/xaf8pndSAr

— sarah slothanova, esq (@slothanova) February 21, 2020
Later in 2002, Shannyn was seen as Lauren in "The Rules of Attraction", followed by her roles in "The Order" (2003), "Kiss Kiss Bang Bang" (2005), and "The Holiday" (2006), among others.
Another significant role in Shannyn's career was her portrayal of Beth Raymond in the 2008 mystery horror "One Missed Call", in which she played the lead role opposite Edward Burns. Shannyn was nominated for the Teen Choice Award-Choice Movie Actress: Horror/Thriller.
In the following years, Shannyn acted in "Life Is Hot in Cracktown" (2009), "Road to Nowhere" (2010), "The Day" (2011), and "The Cyclist" (2012), however, it appears that she hasn't repeated the success as she had at the beginning of her career. In one of her interviews, Shannyn stated that her career didn't just slow down, but totally stopped.
She mostly played support roles in low-budget and short movies, and then in 2018, she returned to the big screen playing the lead female role in the comedy horror "Ghost Light", opposite Tom Riley and Roger Bart, written and directed by John Stimpson, which won five awards, and the audience rated it as funny but a little creepy.
Shannyn starred as Sarah Davis in the 2021 thriller "The Undertaker's Wife", which followed the story of Sarah and her husband Jack, who after losing their son move into a funeral home to start a new life. The movie had no nominations, but the audience rated it 8.0/10.
Most recently, she starred in the 2022 movies "There Are No Saints" and "Grimcutty", which were poorly rated by the audience and critics.
Shannyn's announced her new project, entitled "Backspot", and her co-stars are Evan Rachel Wood and Wendy Crewson. The movie is currently in development, and it's rumored that this could be Shannyn's great comeback to stardom.
Husband and children
Like her career, Shannyn's life seems to have some ups and downs. She's been the subject of numerous rumors about her love life, one of them saying that she's been secretly dating Joaquin Phoenix, the famed "The Joker" actor.
It is known that back in the late '90s, Shannyn was in relationships with Richard Purser and Paolo Keppella. From 2002 through 2004, she dated American writer Dallas Clayton – they have a son together, named Audio Science Clayton, born on 29 May 2003.
The rumors were saying that the two separated because of Shannyn's affair with Andre 3000, a rapper, whose real name is Andre Lauren Benjamin, however, Shannyn hasn't commented on these assumptions.
In 2006, Shannyn dated Eugene Goresther, a rock musician and member of the band Autolux, however, this love story didn't last long.
Shannyn's last known partner was actor Tygh Runyan, and were a couple for a few months back in the late 2000s.
Shannyn has another child, namely Mortimer Sossamon, however, she hasn't revealed his birthdate and who his father is.
As of May 2023, it seems that Shannyn is single; she hasn't married and has two children.
Age, height, and net worth
Shannyn is 44 years old, and her trademark is her dark brown hair. The color of her eyes is also dark brown. If you've wondered how tall Shannyn is, she stands at the height of 5ft 7ins (1.7m) and weighs approximately 125lbs (58kgs), with vital statistics of 32-25-32.
When it comes to her earnings, she acted in several hit movies at the beginning of her career; for example, "A Knight's Tale" grossed over $115 million worldwide. According to sources, as of May 2023, Shannyn's net worth has been estimated at close to $3 million.