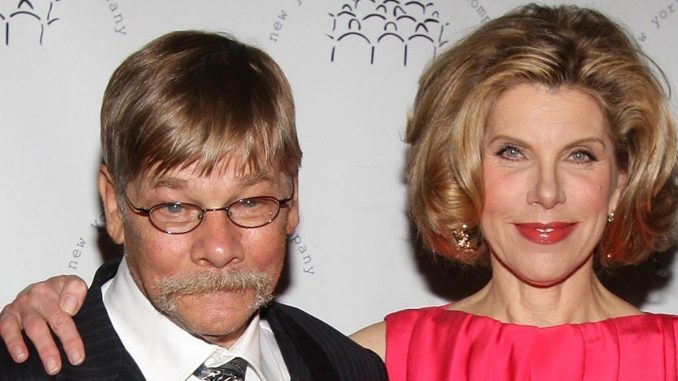 Who was Matthew Cowles?
The late American actor and playwright Matthew Cowles was born in New York City, USA, on 28 September 1944, meaning that Libra was his zodiac sign. He appeared in 54 movies and TV series prior to his death in 2014, and is perhaps still remembered best for playing Ferry Captain in the evergreen 2010 mystery thriller movie "Shutter Island", which starred Emily Mortimer and Leonardo DiCaprio, and was directed by Martin Scorsese. It follows two US Marshals, Chuck Aule and Teddy Daniels, as they're investigating the disappearance of an asylum patient on a remote island, and the movie won 11 of its 77 award nominations.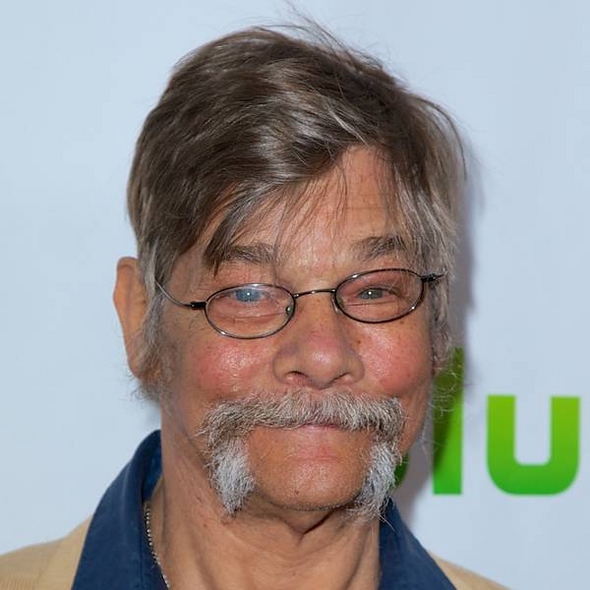 Education and early life
Matthew was raised in New York City as an only child, by his father Chandler Cowles, the late American actor and producer who died aged 79 on 1 February 1997, and mother Katherine Drexel Henry who was a housewife.
He fell in love with acting at a very early age, mostly because of his father, who often took Matthew with him while shooting for his movies. Matthew still focused on his education, and was passionate about playing soccer while attending a local high school.
He matriculated in 1963, and then enrolled at acting school, from which he graduated with a Bachelor's degree in drama in 1966; he appeared in several Broadway plays in the following a couple of years, including "Malcolm".
Roles in TV series
Matthew's debut TV series role was playing Joe Czernak in two episodes of the 1969 crime drama "N. Y. P. D.", and the year 1971 saw him play Chris Kahlman in two episodes of the drama "A World Apart", created by Katherine Phillips, and which starred William Prince, Susan Sarandon and Susan Sullivan. It follows the lives of a group of different people, thus exploring social issues of cults, teenage pregnancy and racial prejudice.
Matthew's second TV series role in the '70s was playing Ryan in two episodes of the 1976 crime action "Kojak", and from 1977 through 1993, he played Billy Clyde Tuggle in 94 episodes of the romantic drama "All My Children", which starred David Canary and Susan Lucci, and was created by Agnes Nixon. It follows the love life of Erica Kane, who was married and divorced many times, the soap opera aired from 1970 through 2011, and won 192 of its more than 750 award nominations.
In 1997, Matthew played Curtis Love in 13 episodes of the soap opera "The Bold and the Beautiful", and was then seen appearing in an episode or two of the crime drama "The Big Easy", another drama "Deadline" and the crime thriller "Oz".
In 2008 and 2009, he played Cowboy Dan in four episodes of the crime mystery "Life on Mars", which starred Michael Imperioli and Jason O'Mara, and was created by Andre Nemec and Josh Appelbaum. It follows a detective who's mysteriously been sent back in time, and the series was nominated for 10 awards.
Matthew's two final TV series roles were in two episodes of the 2011 horror comedy "The Heart, She Holler" and 32 episodes of the 2013 romantic mystery "All My Children', which is a continuation of the above mentioned same-titled soap opera.
Roles in movies
Matthew's debut film role was playing Harvey Belman in the 1969 comedy "Me, Natalie", while some of his following roles were in the 1970 drama "The People Next Door", the 1971 romantic mystery comedy "They Might Be Giants" and the 1971 mystery comedy "The Hospital".
In 1973, he played Pete in the crime drama "The Friends of Eddie Coyle", which starred Peter Boyle and Robert Mitchum, and was directed by Peter Yates; it follows a small gangster who's decided to snitch on his friends to avoid prison. Matthew's two movie roles in the remainder of the '70s were in the 1975 biographical comedy "The Happy Hooker" and the 1977 sports comedy "Slap Shot".
The year 1982 saw him play Speeding Plumber in the hit comedy "The World According to Garp", which starred Mary Beth Hurt and Robin Williams, and was directed by George Roy Hill. It follows the lives of a struggling actor, his wife and mother, and the movie won five of its 11 award nominations, including Oscar nominations for Best Actor in a Supporting Role (John Lithgow) and Best Actress in a Supporting Role (Glenn Close). The remainder of the '80s saw Matthew appear in several movies, including the 1983 crime action adventure "Eddie Macon's Run", the drama "Love on the Run" and the 1986 comedy "The Money Pit".
What marked the '90s for him was perhaps playing Rodney in the 1996 crime thriller "The Juror", which starred Alec Baldwin and Demi Moore, and was directed by Brian Gibson. It follows a juror who's been forced by mafia to convince the other jurors to vote not guilty, and the film won one of its four award nominations.
Some of Matthew's film roles in the 2000s were in the 2002 crime mystery "City by the Sea", the 2007 comedy "The Living Wake" and the 2009 romantic comedy "Veronika Decides to Die"; he had only one other role (besides "Shutter Island"), playing Donovan Bezer in the 2014 short crime drama "Family on Board".
Other credits
Matthew was featured in the 1981 TV special "The Annual Daytime Emmy Awards".
He made a guest appearance in an episode of the 2013 talk-show "More All My Children".
Matthew received special thanks all in 2014 for the comedy movie "Days and Nights", an episode of the historical comedy series "Special Collector's Edition", and the short crime movie "Family on Board".
Awards and nominations
Matthew was nominated for two Daytime Emmys in 1978 and 1981, as well as a 1992 Soap Opera Digest Award, all three for his performance in "All My Children".
Love life and marriages
Matthew was married twice. His first wife was American non-celebrity Kathleen Dezina, about whom he rarely spoke in public; they exchanged vows in 1980, but their divorce was finalized two years later.
On 15 October 1983, Matthew married his second wife, popular American actress Christine Jane Baranski who's appeared in nearly 100 movies and TV series, and has won 18 of her 93 award nominations. She gave birth to their first daughter Isabel in 1984, and their second daughter Lily followed on 7 September 1987; Lily's today also an actress, and is perhaps known best for playing Isobel Evans in the 2018 science fiction series "Roswell, New Mexico".
Matthew didn't speak about other women whom he had dated, he was married to his second wife Christine Jane Baranski at the time of his passing, and they have two daughters together.
Interesting facts and hobbies
Matthew was passionate about motorcycles, and met his second wife Christine when he offered her a ride one night after a party.
He and Christine chose not to have a TV at home, because they didn't want their daughters to see TV violence and sexual content.
Matthew was a devout Catholic, and was a teacher of religious education at the Church of the Navity.
He was a huge lover of animals, as well as a philanthropist; Matthew donated money to several charity organizations, while he and his wife mostly enjoyed helping underprivileged children.
He was physically highly active during his 30s and 40s, as he practiced martial arts and played multiple sports.
Matthew's favorite actor was Marlon Brando, and some of his favorite movies were "The Missouri Breaks", "Don Juan DeMarco" and "One-Eyed Jacks".
Death and wealth
Matthew died from congestive heart failure on 22 May 2014, aged 69.
At the time of his passing, his net worth was estimated at over $10 million.