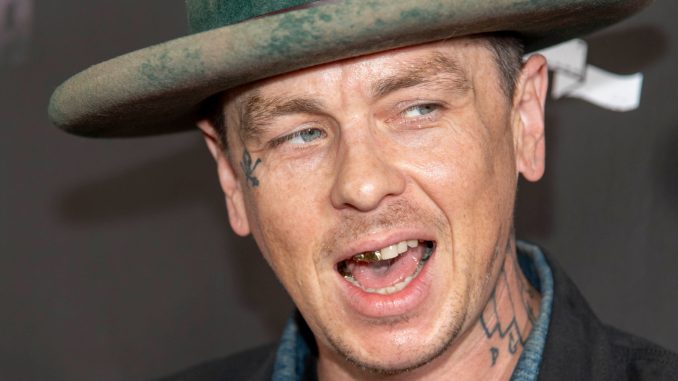 Who is Sid Wilson?
American musician Sidney George 'Sid' Wilson was born in Des Moines, Iowa USA, on 20 January 1977, making Aquarius his zodiac sign. He's probably known best for being the turntablist of the famous heavy metal band Slipknot.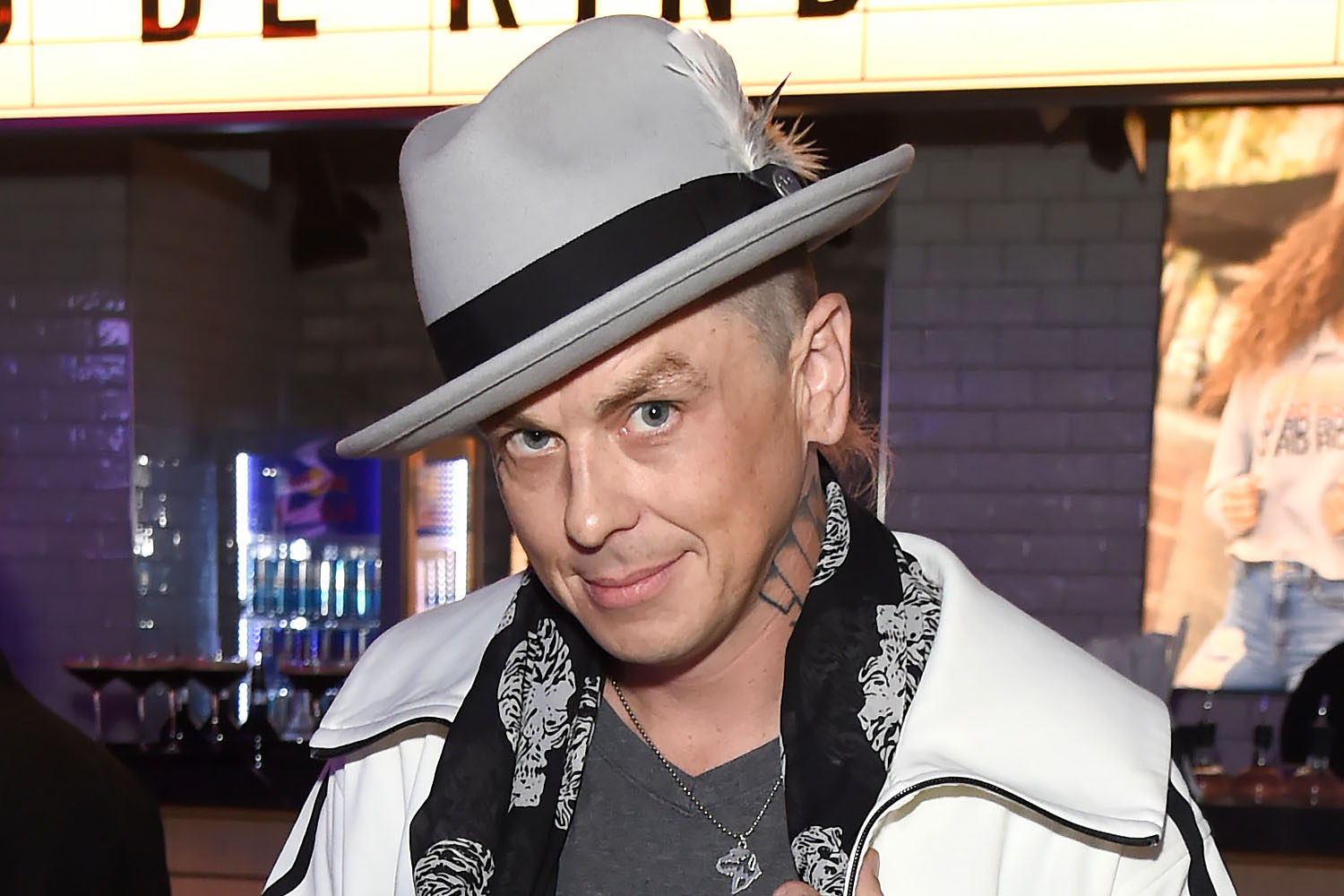 Education and early life
Sid was raised in Des Moines by his parents who were originally from England; he hasn't shared many other details about his mother and father, nor has he spoken about having siblings, which is why many of his fans believe him to be an only child.
He studied at a local high school in Des Moines, and had a rather normal childhood; Sid became passionate about music during his teenage years, was a member of the school's band, and learned to play various instruments. He became interested in turntablism at the age of 16, and is self-taught. He was also into acting and appeared in a couple of school plays, while Sid could have been seen playing soccer for the school team.
He matriculated in 1995, and then focused on music, rather than to pursue a college degree.
Slipknot
The heavy metal band Slipknot was formed by bassist Paul Gray, drummer Joey Jordison and percussionist Shawn Crahan in 1995.
The band's debut album "Mate. Feed. Kill. Repeat." was released on 31 October 1996, and Sid joined them as their turntablist two years later, choosing #0 as his number, because it represents filth; they signed a seven-year $500,000 worth contract with Roadrunner Records on 8 July 1998, and under them released their album "Slipknot" on 29 June 1999, which was regarded as their 'new debut album'. It was eventually certified platinum by the Recording Industry Association of America (RIAA), the first for Roadrunner Records.
Their second album "Iowa" was released on 28 August 2001 and ranked #3 on the Billboard Albums chart, while topping the charts in the UK. After a short hiatus from mid-2002 through mid-2003, the band began working on their third album "Vol. 3: (The Subliminal Verses)", which was released on 25 May 2004; it reached #2 on Billboard Albums.
Slipknot's GRAMMY win for Best Metal Performance in 2006 was enough to make grandma happy http://t.co/NT9f7HTfkb pic.twitter.com/wrlTLkx0g8

— Recording Academy / GRAMMYs (@RecordingAcad) January 7, 2015
Slipknot won a Grammy for Best Metal Performance in 2006, for their single "Before I Forget".
Their fourth album "All Hope Is Gone" was released on 26 August 2008, and topped Billboard Albums; they then released their greatest hits compilation – "Antennas to Hell" – on 23 July 2012, and held their first annual music festival Knotfest on 17 August 2012.
Their fifth studio album ".5: The Gray Chapter" came out on 17 October 2014, while their single "The Negative One" won a Grammy for Best Metal Performance. Slipknot's sixth album "We Are Not Your Kind" was released on 9 August 2019, and most recently, on 30 September 2022, they released their seventh album "The End, So Far".
Sid's solo career
Sid launched his solo career during Slipknot's first hiatus, and chose DJ Starscream as his professional name.
He's made a name for himself in Japan, where he often performs as a jungle musician (dance music), while he's today signed to Japanese record label N2O Records. Sid and Japanese singer Hiroshi Kyono – of the no longer active Japanese band The Mad Capsule Markets – recorded their single "HAKAI (Destroy)" for the 2006 Japanese supernatural thriller movie "Death Note", while the remix of the song was then featured on Wagdug Futuristic Unity's 2007 album "Nu Riot", and the 2008 album "Hakai".
He founded his own band 'Sid' in early 2010, and they embarked on their first tour in August of the same year; their first album "Sid" came out on 13 September 2011, and was made available for digital download. Their second album "Repeat" was released in the same year, and their third "Sexcapades of the Hopeless Robotic" followed in 2018; a year later, they released their fourth and most recent album. "Sexcapades of the Hopeless Robotic, Vol. 2".
Sid also collaborated with the music group The Miami Vice Sound Crack on their 2012 song "Wac Tape", and he collaborated with them once again in 2015, on their song "The Wac Tape (DJ Wonder Remix)".
Love life and relationships
Sid doesn't usually speak about his love life in public, but has spoken about one woman who means a lot to him today. He and British actress, model and singer Kelly Michelle Lee Osbourne met at Ozzfest in 1999, and became best friends; she's probably known best for being the daughter of British singer-songwriter John Michael 'Ozzy' Osbourne and British-American TV personality, author and music manager Sharon Rachel Osbourne.
Sid revealed in February 2022 that he and Kelly were in a romantic relationship, but hasn't disclosed for how long they've actually been together; Kelly gave birth to their son in the second half of 2022, but they're keeping the boy away from the media's attention.
Sid's in a relationship with Kelly Osbourne as of May 2023, whom he hasn't married, but with whom he has a son.
Interesting facts and hobbies
Sid's a fan of tattoos, and has many inked all over his body, including two on his neck and one next to his right eye.
He likes to make guest appearances in movies, and was featured in the 2002 action sports science fiction "Rollerball", the 2016 science fiction action comedy "Officer Downe", and the 2016 short horror "Blood Bath".
Sid loves to wear masks, and his Slipknot mask was based on gas masks; he's changed it multiple times, and has also wore masks resembling skulls and robots.
He's highly popular on Instagram, as there are today close to 600,000 people following him on the network, while he's posted nearly 2,000 pictures and videos.
One of Sid's favorite actors is Al Pacino, and some of his favorite movies include "The Merchant of Venice", "The Recruit" and the trilogy "The Godfather".
Height, eyes and wealth
Sid's age is 46. He has brown eyes and hair, is 5ft 8ins (1.74m) tall and weighs around 155lbs (70kgs).
Sid's net worth's been estimated at over $10 million, as of May 2023.