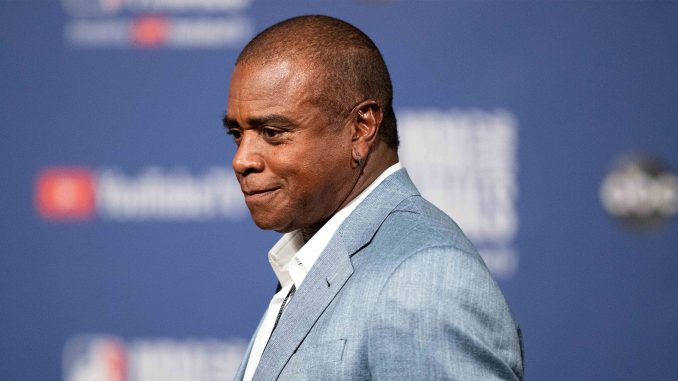 Who is Ahmad Rashad?
Ahmad Rashad is a former National Football League (NFL) player turned sportscaster, known for his work on TV network NBC's "Inside Stuff" and his coverage of the National Basketball Association NBA.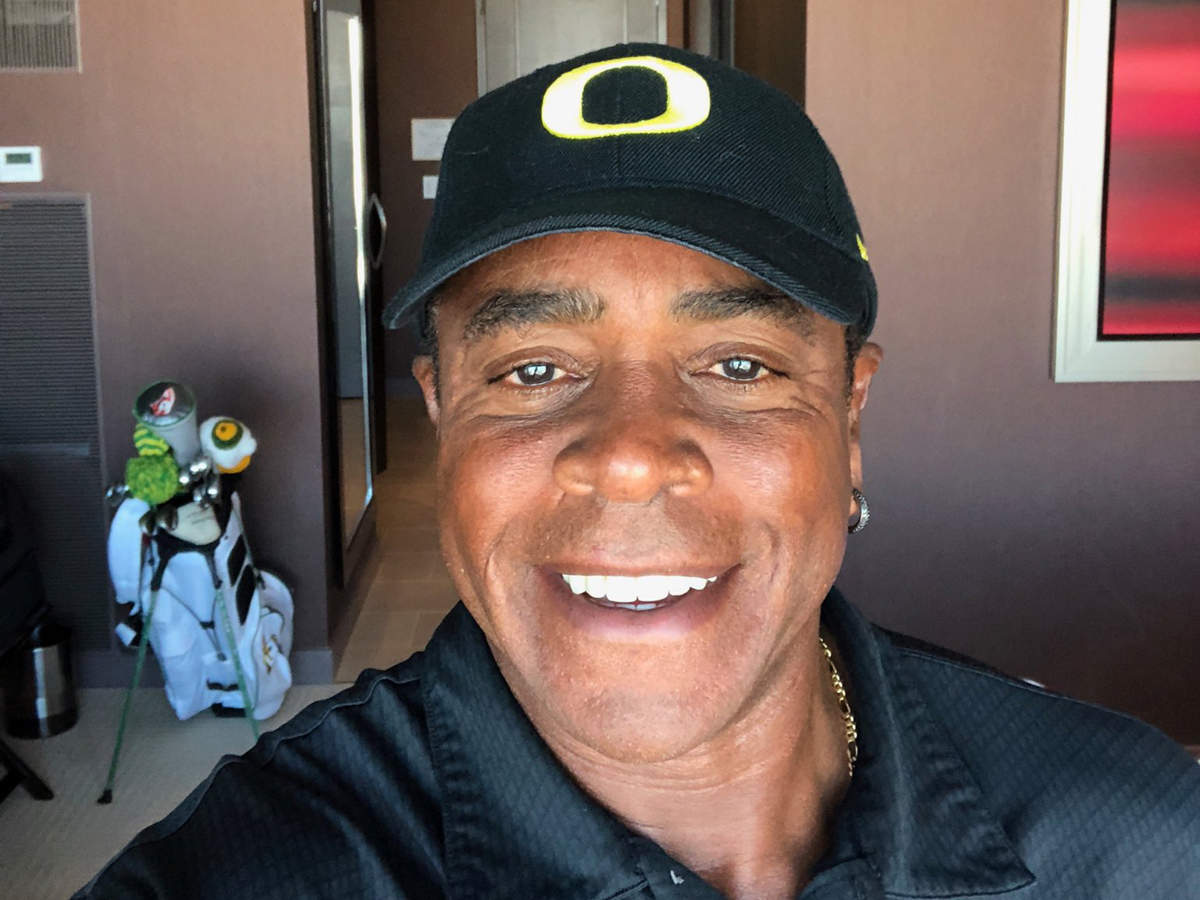 What Happened to Ahmad Rashad?
Ahmad is working closely with the New York Knicks of the NBA. He is a member of the digital content team, and is focused on creating videos for the team's official YouTube channel, which are mainly sit-down interviews with current players. Moreover, he is the emcee for the team's events at Madison Square Garden.
Ahmad Rashad Wiki: Age, Childhood, and Education
Ahmad Rashad was born Robert Earl Moore on 19 November 1949 in Portland, Oregon, USA. He moved with his family to Tacoma, Washington State, where he attended Mount Tacoma High School, where Ahmad showcased his athleticism playing football, which earned him an athletic scholarship from the University of Oregon in Eugene.
Rashad had an impressive college football career at the University, where he played for head coach Jerry Frei, majored in elementary education, and joined the Omega Psi Phi fraternity. However, he encountered legal problems during his junior year in 1971, as he faced felony theft charges in Portland, but he pleaded guilty to a reduced charge. The following year, Rashad, who had started studying Islam while in college, converted to the religion from Pentecostalism, and changed his name to Ahmad Rashād, which means "admirable one led to truth" in Arabic. He got the name "Rashad" from his mentor, Rashad Khalifa, an Egyptian-American biochemist with whom he studied Arabic; tragically, Khalifa was assassinated in 1990.
He finished his football career time at the University with 2,036 rushing yards, 131 receptions for 1,565 yards, and 36 touchdowns. These outstanding numbers made him one of the top players in the school's history, as his rushing yards, receptions, and 226 points all remained as school records when he left.
Career Beginnings
After a stellar college career, Ahmad Rashad was selected fourth overall in the 1972 NFL Draft by the St. Louis Cardinals. He quickly made an impact, and was named to the UPI all-rookie team in his debut season. However, after a disappointing 4-9-1 season, the Cardinals fired their head coach, Bob Hollway, and replaced him with Don Coryell for the 1973 season. That same year, Rashad was traded to the Buffalo Bills for back-up quarterback Dennis Shaw.
In Buffalo, Rashad played alongside legendary running back O.J. Simpson, and roomed with him during road games in 1974. Unfortunately, a knee injury during the final pre-season game caused Rashad to miss the entire 1975 season. The following year, he signed as a free agent with the Seattle Seahawks, but was traded just days before the start of the 1976 regular season to the Minnesota Vikings for a future draft pick.
When they Were Young Day at VikeFans – WR Ahmad Rashad at Mount Tahoma High and at University of Oregon. He was a star RB at each school. @NBATVAhmad pic.twitter.com/ZWt6sNAcLM

— VikeFans (@VikeFans) June 29, 2021
Despite failing his physical, Rashad was kept on the Vikings' team thanks to the actions of quarterback Fran Tarkenton. Rashad's arrival proved to be a turning point for the Vikings and his career as well, as they made it back to the Super Bowl that season, which remains their last appearance to date.
Rashad's outstanding performance on the field earned him four Pro Bowl selections during his time with the Vikings. In 1979, he had a career year, catching 80 passes for 1,107 yards and nine touchdowns, earning him first-team All-Pro honors. He also played a crucial role in the Vikings' 1980 play-off run, catching 10 passes for 155 yards and two touchdowns in their divisional-round victory over the Philadelphia Eagles.
Broadcasting Career
After retiring from the NFL in 1984, Ahmad transitioned into broadcasting, and became a prominent sports commentator. He initially worked as a studio host and game analyst for NBC Sports, covering NFL games and hosting shows such as "NFL Live" and "Football Night in America". Rashad's smooth delivery, deep knowledge of the game, and engaging personality made him a popular figure among viewers and his colleagues.
Rashad's work as a commentator soon extended beyond football. He covered several Olympic Games for NBC, providing commentary on track and field events, and conducting interviews with athletes. He also hosted the NBA's "Inside Stuff" for over a decade, showcasing the league's top plays and off-court moments. Rashad's interviews with NBA players and coaches were widely praised for their depth and insight, and he was known for building strong relationships with the people he interviewed.
In addition to his work in sports broadcasting, Rashad also hosted a number of other shows, including "Real TV", "Access Hollywood", and "The NBA on NBC Show".
Check out these photos of Ahmad Rashad and Willow Bay before we throw it back to the '90s for tonight's NBA #InsideStuff reunion at 7pm/et on NBA Facebook!

Posted by NBA on Sunday, May 17, 2020
Brief NBA Stint
In 1990, just before the launch of "NBA Inside Stuff", he signed a two-day contract with the Philadelphia 76ers. The show wanted to use footage of Rashad playing in an NBA game as part of its promotion, so he was allowed to practice with the team and play in a pre-season game against the Minnesota Timberwolves.
At 40 years old, Rashad was hardly in his prime as an athlete, but was known for his versatility and athleticism on the football field, and became a multi-sport athlete eight years after retiring from professional sports. The game against the Timberwolves was also the first pre-season game ever played at the newly built Target Center, which drew a crowd of 18,296 fans.
Rashad was subbed on for Hersey Hawkins, and on the first play of his NBA career, he gave up one shooting foul to Tony Campbell. After a timeout, head coach Jim Lynam drew up a play for Rashad to run across the baseline for an open look. Rashad knocked down the 20-foot shot, scoring the first and only points of his NBA career. He was ecstatic, "I definitely replayed this one in my head for quite some time. My teammates set me up on the left side, and when everything was on the line, I nailed it".
However, Rashad struggled on defense, allowing Campbell and the Timberwolves to bring an 11-point deficit down to 5. Despite this, the 76ers managed to hold on to a 102-96 win, giving Rashad a perfect record in the NBA.
After the game, Rashad announced his retirement from basketball, and was waived from the team. His performance was applauded by multiple teammates and coaches, including Hall of Fame teammate Charles Barkley, who had expressed doubts about Rashad before the game. Rick Mahorn, another teammate, said, "What the hell, his two points really made a difference".
Net Worth
According to sources, Rashad's net worth is estimated at $10 million, as of mid-2023.
Personal Life, Marriage, Wife, Children
Ahmad has been married five times. His first wife was Deidre Waters, with whom he was married from 1969 until 1970. Though brief, the marriage produced a daughter named Keva. The same year he fathered another child with a different woman.
His second wife was Matilda Johnson, from 1976 until 1979, and they had two children.
From 1985 to 2001, he was married to Phylicia Rashad, with whom he had one child, and then from 2007 to 2013, he was wed to Sale Johnson.
He has been married to Ana Luz Rodriguez-Paz since 30 April 2016.
Furthermore, he had a son with his high school sweetheart, who was given up for adoption. When his son turned 18 years old, he found him through an adoption agency, and in 2005 the two met for the first time.
Appearance and Body Measurements
Ahmad Rashad has short black hair and brown eyes. He stands at a height of 6ft 2ins (1.88m), while he weighs approximately 205lbs (93kgs). His vital statistics are 43-16-32.