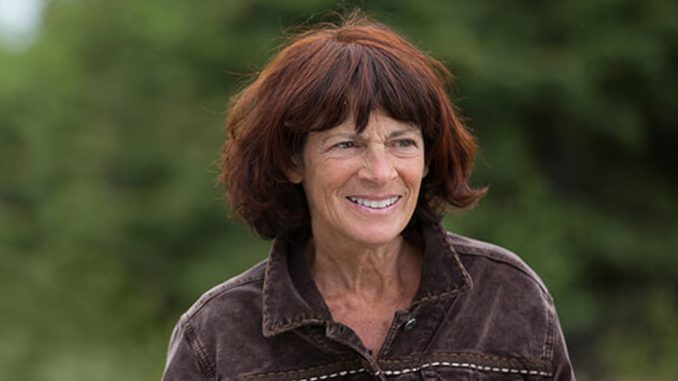 There are many things that one needs to know to survive in an isolated area of Alaska, but in the end, everything comes down to being resilient and working hard. Those are some of the things that the Kilcher family from "Alaska: The Last Frontier" has taught us since the show's premiere in 2010.
While the Kilchers have done a good job of showing us how difficult but fulfilling it is to live a life off the grid, there's still a lot yet to know about the family and their lives off-camera.  Such is the case of Atz Kilcher's wife Bonnie Dupree, whose rare appearances in the show only serve to increase the curiosity and questions about her.
So what happened to Bonnie, and what is she doing now? Stay here to know it all!
Posted by Bonnie Kilcher-Dupree on Monday, October 3, 2022
Where Is Bonnie Now?
Though neither Bonnie nor her husband Atz Kilcher are big fans of technology, the pair does a great job at keeping their social media followers up to date with their whereabouts.
Because of that, we can safely say that not only is Bonnie doing great these days, but is also in good health, taking good care of the homestead, and enjoying indulging in many environmentally-friendly and creative hobbies.
In recent years Bonnie and her husband have been in charge of Atz and Bonnie Alaskan Adventure Cabins. The small business is located near the couple's cabin at the homestead, and offers their guests far beyond the standard service of other cabins or hotels, being a full nature-filled experience which includes food prepared with ingredients grown in their garden, and nights of storytelling.
Bonnie is also an accomplished painter, whose favorite artwork themes range from abstract pieces to traditional ones, getting most of her inspiration from the magically beautiful landscapes and plants surrounding her Alaskan home. As well, Bonnie loves photography, swimming, and visiting her children and grandchildren from time to time.
All in all, Bonnie Dupree is seemingly doing as well as ever these days, and though life on the homestead might not look ideal for most people, it seems to be fulfilling for her.
What's Going On With Atz Kilcher's Health?
Even though Atz Kilcher is a very physically active man, who takes care of his body, that hasn't prevented him from going through some health issues in the past couple of years. As he informed his followers in March 2023, he's been having some issues with his hearing, and was operated on to get an inner implant on his left ear back then.
As admitted by Atz, he first noticed his hearing when he was unable to 'sing iso n tune' while playing guitar, contacting a doctor in Seattle to help him with his problem. Although at the time that Atz got his left ear implant, he affirmed that he would soon get one for his right ear, it's unclear if he's already gone through that second surgical procedure. Nonetheless, Atz certainly had a great recovery from his first surgery, as he went straight back to his Alaska home, and went skiing with his family.
This isn't the first time that Atz has gone through some health problems, as back in 2020 he underwent emergency surgery to repair a hernia, on top of having a COVID-19 scare, and recurring stomach pain. Fortunately, he seems to have recovered well from these issues, and hopefully the same will happen with his hearing problems.
What Happened To Atz's Previous Wife?
Long before Atz Kilcher and Bonnie Dupree got together and built the happy life they have nowadays, both of them were married to other people. On her part, Bonnie was married to  Doug Schwiesow, with whom she welcomed their daughter Hanna and son Kart.
On the other hand, Atz Kilcher had previously been married to Lenedra Carroll, with whom he tied the knot in the 1960s, and welcomed sons Shane and Atz Lee, and daughter Jewel, the now famous pop and country singer. While Lenedra and Atz shared their love for music and even passed down that interest to their children, they eventually divorced in 1981, and Lenedra moved out of Alaska.
Right there Atz was left to raise their children on his own, but that didn't turn out well for them. As Jewel once told People, Atz's struggles with mental health had terrible results for his children: 'He tried to drink to handle the anxiety, and became abusive', she said.
Lenedra Carroll wiki-bio, age, net worth, facts of Jewel Kilcher's Mother. https://t.co/nkKj2Yw4bY pic.twitter.com/ljRZT2iBEt

— Gerrardhayley (@GerrardHayley) November 1, 2017
While it's unclear if Lenedra re-married, she became Jewel's manager once she rose to fame in the late 1990s. Lenedra also released several original songs in the late 2000s, along with her memoir "The Architecture of All Abundance", in which she recalled her experiences in the entertainment business. Nonetheless, it's unclear where she is these days, and is seemingly estranged from her children, since she allegedly embezzled money from Jewel.
How Did Atz Reconcile With His Children?
It's unclear how exactly Atz Kilcher reconnected with his sons Shane and Atz Lee, given how rocky their relationship was during their teens.
However, Jewel has been more open about her problems with her father, and how they managed to reconcile after so many years, admitting everything changed when Atz himself took the reins of his life back by becoming sober: 'It's a profound transformation. We have an authentic, great relationship now, but it's because he did his work, and I did my work', as she told People in 2020.
On Atz's part, it wasn't easy to embrace the changes that his life needed. As he confessed in his 2018 autobiography "Son of a Midnight Land", his physical and mental abusive behavior towards his children were a family pattern that he learned from his father Yule Kilcher, who he described as a 'tyrant'. It took Atz a fair share of self-reflection and willingness to change to overcome those issues, resulting in him reconnecting with his children, regardless of their rocky past.
Although it hasn't been an easy ride for the family, these days Atz has a good relationship with his entire family, and a happy marriage to be proud of.
What Will Happen To The Show?
The 11th season of "Alaska: The Last Frontier" premiered in late 2022, and though many followers worried that Bonnie Dupree wasn't appearing as often in the show as expected, the truth is that she is still in it, just as her husband Atz also is.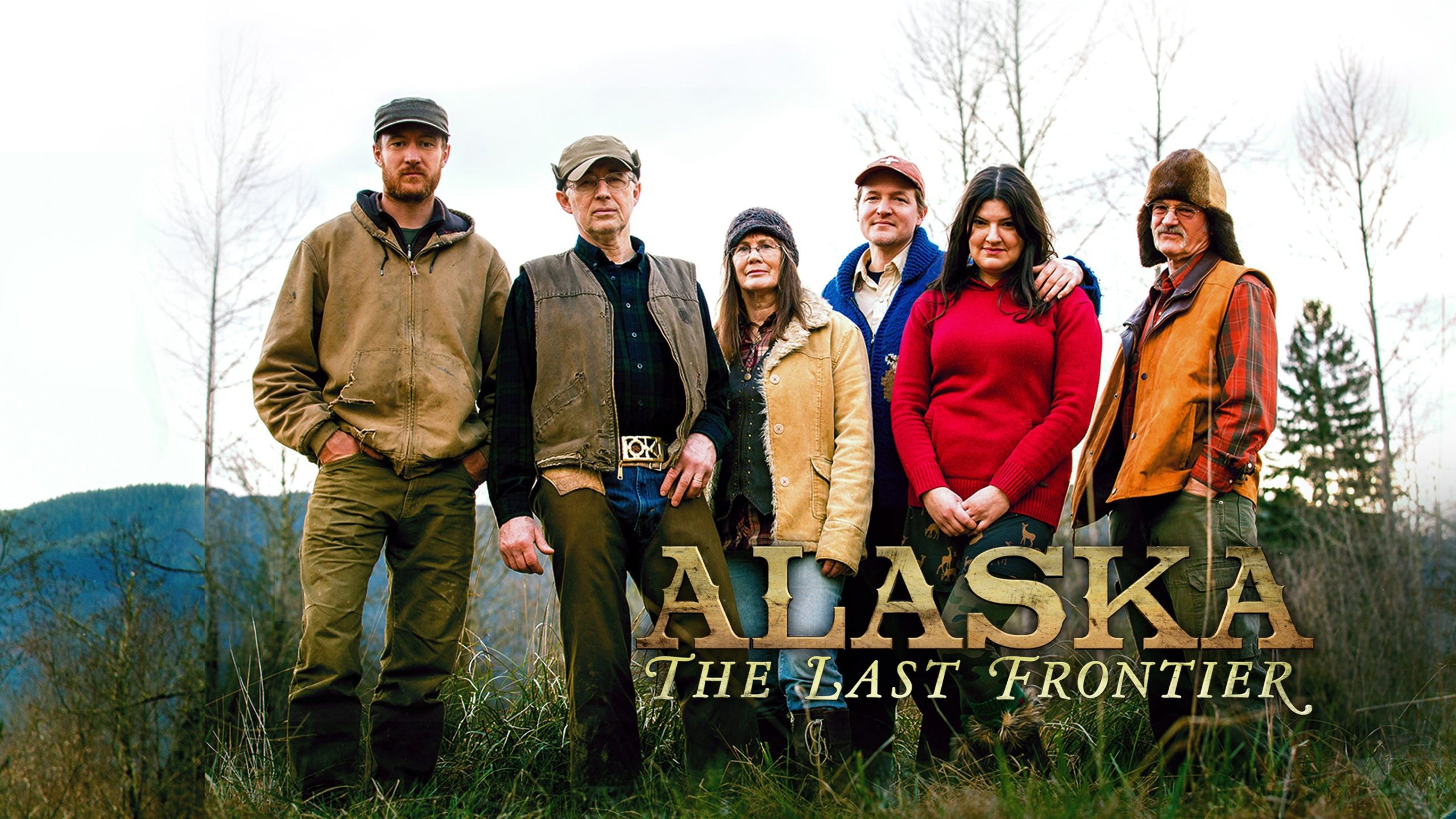 That being said, it's unclear whether a new season is in the works, but given how vastly popular the show has been so far, there's a high possibility that "Alaska: The Last Frontier" won't be seeing its end any time soon. Hopefully, that also means that we'll be watching more of Atz and Bonnie's adventures in their Alaskan homestead, along with the other unforgettable members of the Kilcher family.