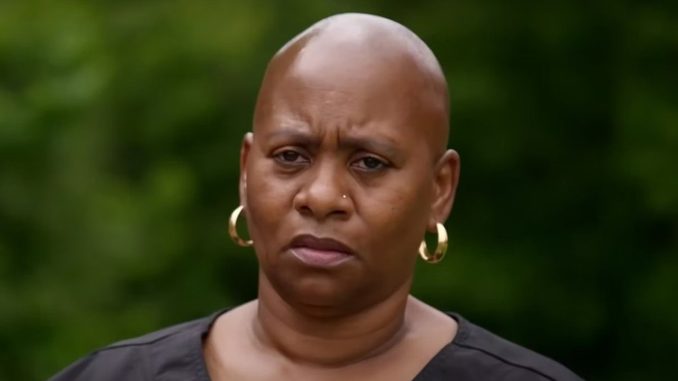 "1000-Lb Sisters" is an American reality television series that airs on the TLC network, documenting in detail the lives of Amy Slaton-Halterman and her sister, Tammy Slaton. Both sisters previously appeared on "My 600-Lb Life", and due to their popularity among audiences, the Slaton sisters earned their own series.
The series is filmed in Amy and Tammy's hometown of Dixon, Kentucky, where "1000-Lb Sisters follows the siblings as they continue their weight loss journey, and provides viewers with entertainment by allowing the cameras to capture their daily lives. As such, the series grew to include many of the Slaton sisters' closest family and relatives, including Tammy's husband Michael Halterman, and their son, Gage Deon.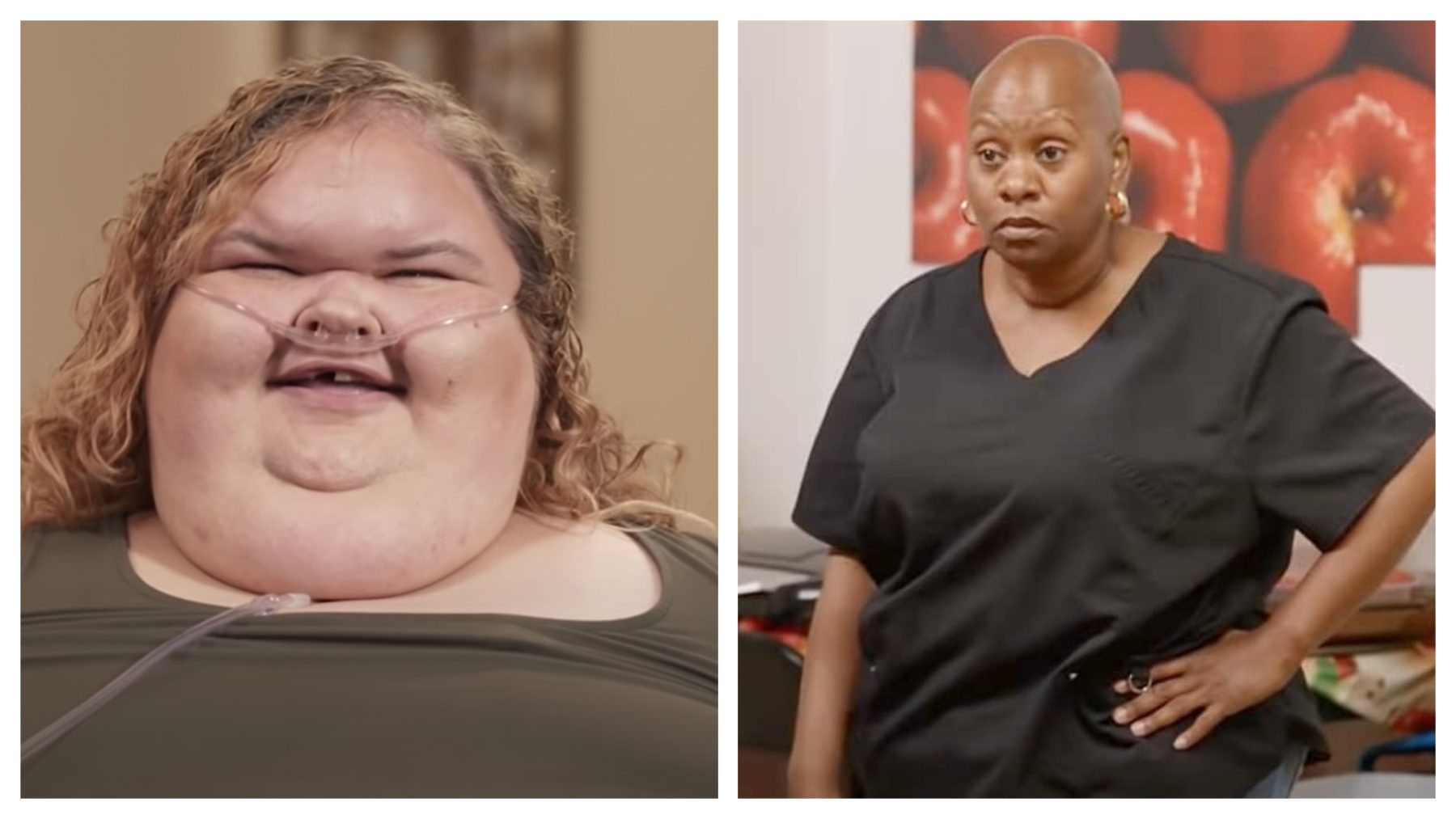 The series also includes several outside cast members, ranging from doctors, nurses and everyone else whom the Slaton sisters encounter during the documentation of their weight loss and medical struggles. One such former cast member, known simply as Nurse Tisa, quickly became a fan-beloved addition, though during the airing of the third season, fans noticed that Nurse Tisa disappeared.
As many might know, Tammy, though one of the stars of '1000-Lb Sisters', earned a reputation for playing an antagonistic character in the series plot, often behaving villainously by not following her diet, or by mistreating the other cast members. Of course, the drama keeps things alive, though would unfortunately have consequences.
Rumours sparked among fans discussing the latest episodes on Reddit, began raging across the internet, sweeping viewers into believing that Tammy was possibly responsible for Nurse Tisa's departure from the show. Although the arguments could turn anyway, certain Redditors suggested that Tammy physically assaulted Nurse Tisa, and that the producers, as well as TLC, tried to keep it quiet.
The show was further called out following "1000-Lb Sisters" reluctance to either discuss Nurse Tisa's absence or announce her departure, leading fans to believe the rumours, and perhaps even exaggerating what little is known.
Whatever may be the case, fans and viewers had questions, wondering now how Nurse Tisa is doing, and why she really left the show. As such, it's our duty to dive into the secrets of "1000-Lb Sisters", hoping to find the correct answer.
Preview
As we search for the answers, embark on revisiting Nurse Tisa's appearance on '1000-Lb Sisters', discussing how and why she became a fan-adored favourite, we will recount her best moments on the show, before also diving into all the drama that unfolded on camera.
Following this, we will look into the real reason for her departure, addressing the rumours that have been making the rounds, intent on separating fact from fiction.
Who Is Nurse Tisa?
Nurse Tisa first appeared on TLC's series "1000-Lb Sisters" third season, which aired from November 2021 until January 2022. Unfortunately, little personal information regarding Nurse Tisa can be found, as it seems that both her past and private life were kept away from the public.
Following the birth of Amy's firstborn, Gage, during the second season, life for the Slatons was turned upside down. With busy schedules and now the responsibility of a baby's needs to be prioritised, neither Chris, their brother, nor Amy could continue to dedicate their time to helping and caring for Tammy.
For some time, even before the cameras were allowed into the Slaton household, Amy and Chris solemnly dedicated themselves to caring for Tammy, aiding her in everyday tasks complicated by her unfortunate obesity, with Chris assuming the chief role. However, through the course of the series, Tammy was diagnosed with several health problems, and due to her antagonistic behaviour, Chris could no longer continue with his role.
With no one to assist Tammy, the family decided to hire a private nurse, to which Tammy strongly objected. Unfortunately for Tammy, neither of them had any other choice, and thus began an arduous search for a suitable applicant – of course dramatically exaggerated in front of the cameras.
Though met with difficulty, Amy and Chris found the perfect person for the job, and this would also become the opinion of the viewers. Introducing Nurse Tisa, who generated a rather questionable first impression, as viewers believed she might not be up for the task of taking care of and dealing with the ever-demanding Tammy.
Initially, Chris always took a voice-of-reason position when it came to Tammy, assuming a strict role while attempting to nurse Tammy to better health. This earned Chris the top spot as the fan favourite, though disappointed viewers when he agreed to pick up Tammy from rehab before she finished her program; that was also until Nurse Tisa came onto the show.
1000-Lb. Sisters' Tammy Slaton Agrees to Hire a Home Nurse: 'I Wouldn't Say I'm Excited' https://t.co/Jcyd4I0Lqi

— People (@people) November 26, 2021
Following Tisa's shaky introduction, it actually seemed as if she would get along with Tammy, as the pair began bonding in front of the cameras, with viewers even being hopeful that they might shape a friendship. Unfortunately, it didn't take long for Nurse Tisa and the famously stubborn Tammy to bump heads.
Following a trip to the pool, Nurse Tisa struggled to push Tammy in her wheelchair, eventually insisting that the reality star walks to the car. As regular viewers would know, Tammy has always been reluctant to walk or do any demanding tasks, much to the dislike of her siblings. This behaviour often caused disagreements between the Slatons, but it became apparent that Nurse Tisa would not stand for Tammy's behaviour.
The scene unfolded as the first of many arguments between Nurse Tisa and her patient, with Nurse Tisa taking a strong objection to Tammy's pampering by treating her with tough love. Just as with Chris, fans and viewers took an immediate liking to Nurse Tisa, earning her the adoration and respect of the audience.
While viewers took favourably to Tisa, with some viewers even applauding her among Reddit discussions, the turn of events would unfortunately further villainize the already antagonistic role Tammy plays. Among the comments, fans suggested that Tisa played the role Chris never could, adding that where Chris attempted, Tisa executed.
While a great deal of drama would unfold before the audience, Tisa's involvement with Tammy's care would actually appear to have a positive effect. Tammy became more compliant with her diet and exercise routine, and viewers could notice a change in Tammy they had not seen before.
Some suggested that Nurse Tisa was more effective than Amy and Chris because she remained disinterested in the family dynamics, therefore Nurse Tisa would be more resilient to Tammy's attempts at persuasion and manipulation. Others simply suggested that Nurse Tisa knows her job, and the results prove that she would be the perfect caretaker for Tammy.
Unfortunately, Nurse Tisa did not last very long, causing many to believe that the Slatons' did not quite see Nurse Tisa's true value. While none of the producers or cast members announced Nurse Tisa's departure, she simply stopped making appearances in the show. Naturally, her absence sparked suspicions, and with rumours circulating that Tammy assaulted an unknown nurse, viewers eagerly began probing for the truth.
Some took to Reddit to discuss Nurse Tisa's absence, and this is where most of the rumours reached boiling point. Although a heated discussion, the conspiracies of viewers, and the suggestions birthed from hearsay, all had no conclusive answer.
The common opinion among viewers, however, certainly looked favourable for Nurse Tisa, as all the fans seem to be upset about how Tammy treated her nurse. Regardless of opinion, people still wanted answers.
What Happened To Nurse Tisa?
Unfortunately, with neither the media nor the producers addressing the circumstances and motivations for Nurse Tisa's departure, fans and viewers are left to discern the truth among themselves, which most are trying to find on Reddit threads, where "1000-Lb Sisters" seems to be discussed in honest opinion.
According to the discussions on Reddit, it has been suggested that Nurse Tisa left the show following a physical altercation with Tammy. It should be known though, that the alleged altercation has not been confirmed by Tammy, Nurse Tisa, or any other cast members or the show's crew.
One suggestion on Reddit suggested that the rumours regarding Tammy's misconduct towards a nurse could have happened while she attended rehab, thus the reason why she had to leave early. Of course, neither TLC nor the series' producers would admit to such a scandal, and so try to recreate their own spin on what happened.
Others have suggested that Nurse Tisa ended her relationship with the Slatons off-screen due to professional motivations. As the discussion would conclude, assisting nurses seldom stay when patients are admitted to rehab or require full-time care with constant medical observation. As proof of this theory, Tammy has been in and out of the hospital due to declining health, and has also been using alternative care solutions such as nursing homes.
Though some suggested that Tammy had to resort to these new means because the show, and her siblings, can't find anyone willing to take care of her, others comically commented that Tammy ate Nurse Tisa. Sadly, jokes aside, it seems impossible to gain a conclusive answer as to what happened to Nurse Tisa.
With TLC's confidential approach, and so little information available on Nurse Tisa, fans can only speculate why she was eventually omitted from "1000-Lb Sisters". As it would appear, not even the otherwise nosy gossip tabloids could dig anything up, so the most likely possibility is that Tammy and Nurse Tisa parted on friendly terms.
As far as the rumours are concerned, it's never been confirmed that Tammy assaulted anyone, and if she did, TLC effectively covered that scandal. As things stand, the assault rumours remain their own mystery, and fans might never know the truth.
Conclusion
Unfortunately, not all mysteries can be solved, and thus we can't positively identify what happened to Nurse Tisa, or why she left "1000-Lb Sisters". With little information about her available, neither can we inform her fans of her latest news.
Regardless, if the Slaton sister's journey to a healthier, happier life interests you, feel free to catch the latest episodes – perhaps Nurse Tisa might return, though for now, it doesn't seem likely that Tammy would need any help.
If you are curious about Tammy's recent improvements, then "1000-Lb Sisters" might offer you some surprising entertainment.