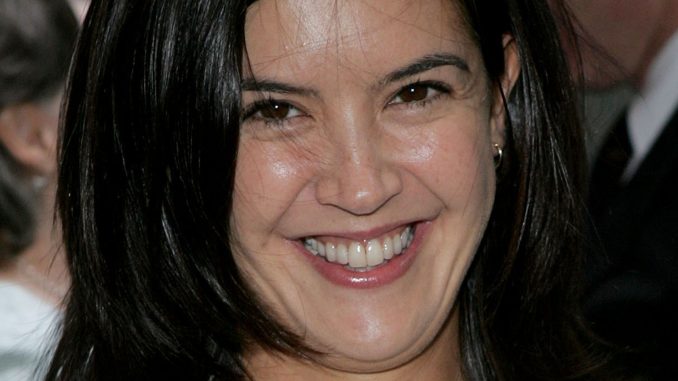 Who is Phoebe Cates?
Phoebe Cates is a retired American actress perhaps best remembered as Linda Barrett in the film "Fast Times at Ridgemont High" (1982), and as Elizabeth in the film "Drop Dead Fred" (1991), among several other notable roles that she had during her career.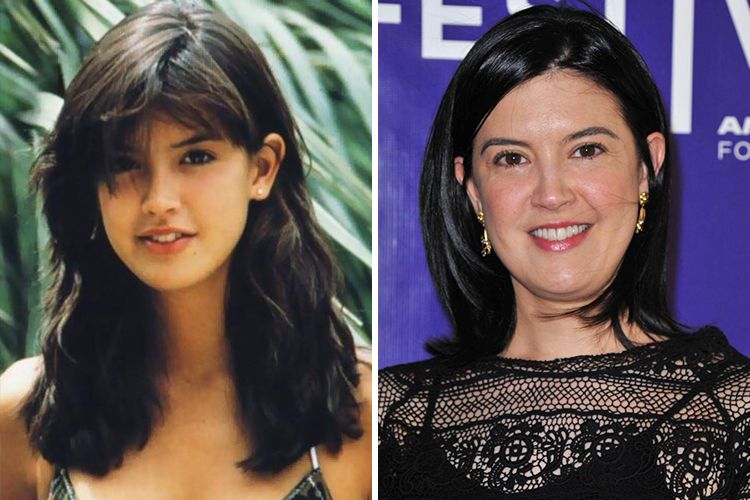 What happened to Phoebe Cates?
Phoebe retired from acting after giving birth to her daughter Greta Kline in 1994. She came out of retirement in 2001 and 2015 for two unrelated projects, while in 2018 attended a screening of the movie "Fast Times at Ridgemont High" in Hollywood, to commemorate the film's 35th anniversary.
Phoebe Cates Wiki: Age, Childhood, and Education
Phoebe Belle Cates was born on 16 July 1963, to a family with a background in television and Broadway production. Her parents were Lily and Joseph Cates, the latter of whom was a renowned Broadway producer and a key figure in the television industry, having played a role in the creation of "The $64,000 Question". Her uncle is Gilbert Cates, a popular film and TV producer.
Cates' family had a mixed ethnic background, with her father and maternal grandmother being of Russian-Jewish descent and her maternal grandfather being Chinese-Filipino. Her mother was born in Shanghai, China. Cates attended the Professional Children's School, and later the prestigious Juilliard School in New York.
Early Modeling Work
She began her modeling career at the age of 10, and later went on to become a successful model. She appeared on the covers of several teen magazines, including Seventeen, among others.
However, she quit the profession due to her dislike of the repetitive nature of the industry, doing it solely for the money.
Transition to Acting and Instant Success
Dissatisfied with her modeling career, Phoebe Cates transitioned to acting. She was offered her first role in the film "Paradise" (1982) after a screen test in New York. Initially hesitant about the nudity required for the part, her father encouraged her to take the job. The film was shot in Israel from March to May 1981, with a plot similar to "The Blue Lagoon" (1980) and featured several full-frontal and rear nude scenes while Cates was still a minor. She also recorded an album of the same name, and sang the film's main theme song, however, she later regretted being in the film, and claimed that the producers had used a body double for some of the nude scenes without informing her.
Cates went on to star in "Fast Times at Ridgemont High" (1982), which is known for the memorable bikini-drop scene. Directed by Amy Heckerling, the movie is a coming-of-age comedy-drama about a group of high school students in Southern California, starring Sean Penn, Jennifer Jason Leigh, Judge Reinhold and Forest Whitaker.
In 1983, Cates starred in two films – "Private School" and "Baby Sister"; in the former, directed by Noel Black and starring Matthew Modine, Betsy Russell and Kathleen Wilhoite, she played the character of Christine Ramsey, a student at an all-girls boarding school who becomes involved in a romantic triangle with two boys from a nearby school.
"Baby Sister" was a made-for-TV movie, in which Cates played the role of Annie Burroughs, a young woman who must care for her younger sister after their parents are killed in a car accident, co-starring Ted Wass, Pamela Bellwood and Cynthia Nixon.
Cates also starred in the 1984 miniseries "Lace" in which she played the character of Elizabeth "Lili" Lace. The miniseries, based on a novel by Shirley Conran, follows the lives of four women who were friends in boarding school, and reunite years later to uncover the truth about their past. Cates reprised her role as Lili Lace in the 1985 miniseries sequel "Lace II", alongside Brooke Adams and Arielle Dombasle – in the series, her line "Which one of you bitches is my mother?" was named the greatest line in television history by TV Guide in 1993.
To speak further of her success in 1984, Cates starred in the horror-comedy film "Gremlins", alongside Zach Galligan, Hoyt Axton, and Frances Lee McCain and directed by Joe Dante. In the film, she played the role of Kate Beringer, a young woman who must help her boyfriend stop a group of mischievous creatures from wreaking havoc in their town.
She also starred in the 1987 romantic comedy "Date with an Angel" with Michael E. Knight, Emmanuelle Béart, and David Dukes, playing the character of Patricia "Patty" Winston, a woman who falls in love with an angel.
In 1988, Cates appeared in "Bright Lights, Big City", which starred Michael J. Fox, Kiefer Sutherland, and Jason Robards, a drama based on the novel by Jay McInerney. In the film, she played the character of Amanda Conway, the estranged wife of the protagonist.
Phoebe Cates in a scene from the film "Bright Lights, Big City" (1988) 📷

Posted by Groovy History on Tuesday, April 9, 2019
Later Career and Retirement
Phoebe also starred in the 1989 film "Shag", a coming-of-age comedy set in 1963. She played the character of Carson McBride, one of four young women who go on a road trip to Myrtle Beach, South Carolina, in search of fun and romance, co-starring with Bridget Fonda, Annabeth Gish and Page Hannah.
In "Heart of Dixie" a 1989 drama set in the 1960s, Cates played the role of Aiken Reed, a wealthy young woman who becomes involved with a group of civil rights activists.
In 1990, Phoebe Cates reprised her role as Kate Beringer in "Gremlins 2: The New Batch," alongside actors like Zach Galligan, John Glover, and Christopher Lee.
That same year, she also appeared in the TV movie "Largo Desolato," playing a Young Philosophy Student.
In 1991, Cates starred in the comedy film "Drop Dead Fred," playing Elizabeth "Lizzie" Cronin alongside Rik Mayall, Carrie Fisher and Marsha Mason.
In 1993, she appeared in "Bodies, Rest & Motion" as Carol, starring alongside Bridget Fonda, Tim Roth and Eric Stoltz, and made a cameo appearance as herself in the film "My Life's in Turnaround."
In 1994, she starred in "Princess Caraboo," playing both Princess Caraboo and Mary Baker, alongside Jim Broadbent and Wendy Hughes.
She returned from her retirement in 2001, starring in "The Anniversary Party," as Sophia Gold, alongside a star-studded cast that included Jennifer Jason Leigh, Alan Cumming and Kevin Kline.
#BornThisWay
Happy Birthday to the fantastic Phoebe Cates, star of GREMLINS 1 & 2, FAST TIMES AT RIDGEMONT HIGH, DRROP DEAD FRED, THE ANNIVERSARY PARTY, PRIVATE SCHOOL, and the apple of Kevin Kline's eye. pic.twitter.com/gkO2N7YoJB

— Music Box Theatre (@musicboxtheatre) July 17, 2020
Theater Career
Cates also ventured into theater, making her stage debut in "The Nest of the Wood Grouse" in June 1984. She appeared in several other Off-Broadway productions, before making her Broadway debut in 1989, in a revival of Paddy Chayefsky's "The Tenth Man".
Net Worth
According to authoritative sources, Phoebe Cates' net worth is estimated at $35 million, as of early 2023.
Personal Life, Dating, Marriage, Husband. Children
Phoebe Cates has been married to actor Kevin Kline since 1989. The couple met while working on "The Big Chill" in 1983, but didn't start dating until several years later. They tied the knot in a private ceremony in New York City and have apparently been happily married ever since. Phoebe's husband, Kevin, is a renowned actor, having worked on such projects as "A Fish Called Wanda" (1988), "Dave" (1993), and "In & Out" (1997), among many others.
Cates and Kline have two children together, a son named Owen Joseph Kline, who was born in 1991, and daughter Greta Simone Kline born in 1994. Owen has followed in his parents' footsteps and pursued a career in acting, while Greta has become a successful indie musician under the stage name Frankie Cosmos.
Appearance and Body Measurement
Phoebe Cates has black hair and brown eyes. She stands at a height of 5ft 7ins (1.7m), while she weighs approximately 130lbs (60kgs). Her vital statistics are 34-23-34, and her bra size 34B.