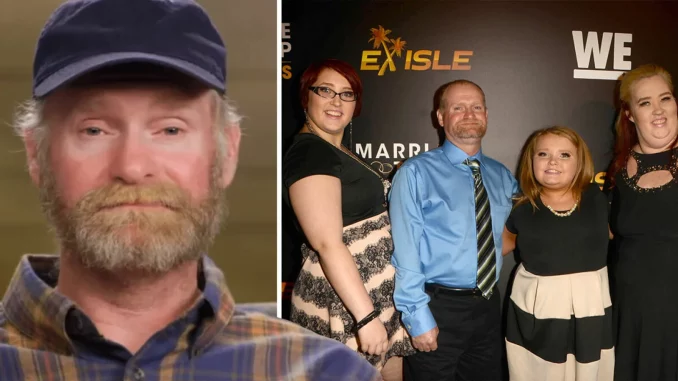 Whether you loved or you hated them, there's no doubt that the stars of "Here Comes Honey Boo Boo Child" became some of the most unforgettable faces of reality TV in the past decade. Starting with the family's simple way of living, their personalities, or how all of that contrasted with Honey Boo Boo's goals as a pageant contestant, there was simply no way to ignore the charming and sometimes-controversial endeavors of the Shannon and Thompson families.
It's been a long while since "Here Comes Honey Boo Boo" left TV screens for good, but its stars keep making headlines for a variety of reasons, except for Sugar Bear, the family's patriarch who has surprisingly been living a toned-down life for some time now.
So where is Sugar Bear now, and where has life taken him after the show's cancellation? Stay here to discover all!
Where Is Sugar Bear Now?
It's been a while since we last saw Sugar Bear on TV, but he hasn't completely fallen out of the spotlight. A couple of years after the cancellation of "Here Comes Honey Boo Boo" in 2014, the spin-off "Mama June: Road to Redemption" successfully premiered on TLC, featuring almost the entire Thompson and Shannon families in it, with Sugar Bear included.
However, Sugar Bear, whose real name is Mike Thompson, has been absent from the newly premiered sixth season of "Road To Redemption" in 2023, and his presence in the past fifth season was scarce as well. This comes after Sugar Bear's relationship with his daughter Alana – 'Honey Boo Boo' – became distant in recent times, along with his divorce from his second wife Jennifer, and other romantic splits he's gone through since then.
Other than that, Sugar Bear's health has been improving since undergoing a couple of cosmetic procedures, including dental surgery in 2022. Although his social media hasn't been active since mid-2022 and no news about his possible future projects on TV has been revealed, everything points to him moving forward with his life, regardless of the hardships he's encountered along the way.
Abuse Accusations
Even though Sugar Bear gave the impression of being a dedicated family man, in recent times that has been denied by his children. According to an interview that Alana and her older sister Lauryn 'Pumpkin' gave to the Dumb Blonde podcast in 2022, Sugar Bear abused his daughter and step-daughters physically and emotionally.
In the case of Pumpkin, she recalled the time when her step-father threw a set of keys toward her at 14 years old, injuring her eye in the process: 'I had to get a buckle put on the back of my eye and stuff like that. It just started to get progressively worse,' she said. This incident was featured in "Here Comes Honey Boo Boo", but described as an accident back in the day.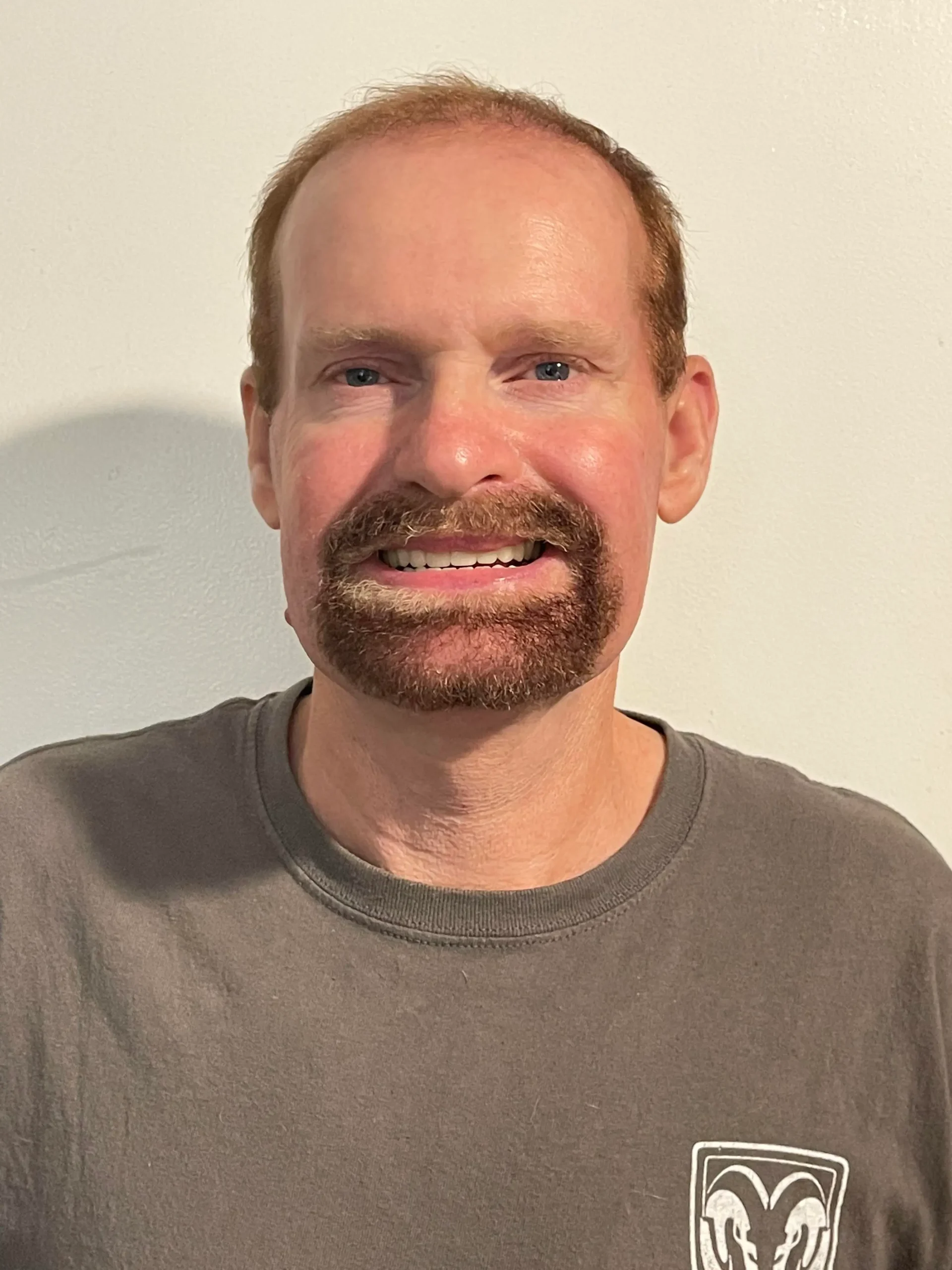 Regarding how the family hid the abuse from the show's staff, Pumpkin affirmed that some of the abuse occurred while filming. One of the incidents she recalled during the interview was when Sugar Bear threw a lotion bottle toward one of the staff members and almost hurt her seriously. He also allegedly behaved 'very mean' towards everyone in the family, including his blood-daughter Alana, to whom he was sometimes unkind due to the fact he wanted to have a boy and not a girl.
All in all, it seems that more and more drama keeps being unearthed from "Here Comes Honey Boo Boo".
Does He Keep In Contact With His Children?
Due to the complicated relationship between Sugar Bear and his children, it doesn't come as a surprise that they're mostly not in contact with each other these days.
Signs of the growing distance between him and his family were already evident in the earliest seasons of "Mama June: Road to Redemption", back when jealousy-related issues with his then-new wife Jennifer affected his relationship with Alana. Later on, Mama June's drug issues left a teen Alana in the charge of her older sister Pumpkin, instead of Sugar Bear.
As seen in the fifth season of the show, Sugar Bear ultimately gave full custody of Alana to Pumpkin and her husband Joshua, but affirming his daughter was 'the only thing he had' and felt that giving away her custody was 'basically signing her out' of his life.
Alana doesn't seem to hold her father in high regard; as she told Entertainment Tonight in 2022, she felt that Sugar Bear's emotional outbursts weren't genuine, saying 'He just wants folks to feel bad for him', and also admitted that she doesn't reply to his constant efforts to get closer to her, feeling that he had waited too long to strengthen their relationship.
Besides his estranged relationship with Alana, it doesn't seem that Sugar Bear is on better terms with the rest of his adopted daughters either.
Health Scare
Though Sugar Bear is fortunately healthy these days, it hasn't been long since he went through a serious health scare. In mid-2022, he went on a makeover mission, changing things about his body with which he hadn't felt comfortable, as a way to celebrate his 50th birthday.
However, just when he went to improve the condition of his teeth, his dentist found white spots all over his lower gums, signaling the possibility of buccal cancer. According to TMZ, Sugar Bear feared that his decades-long taste for tobacco could have resulted in serious health problems, thus making the situation even scarier.
Nonetheless, in the end not only did a specialist determined that Sugar Bear fortunately didn't have cancer, but he was also able to get new teeth to replace his rotten ones. He reportedly also underwent liposuction and got fillers, botox, and a hair transplant.
While the results of his makeover were visible in some of the photos he shared on social media, the most important part was to know that he was healthy.
What Happened To His Relationships?
While many people remember Sugar Bear from his time in "Here Comes Honey Boo Boo", when he was still together with Mama June, by the time the show premiered in 2012, the couple had been together for several years, with him as a step-father to Mama June's three daughters from previous relationships and as a father to Alana, who they welcomed in 2005.
However, it didn't take long from there until things between Mama June and Sugar Bear came to an end, effectively parting ways in 2014. Though she moved to other relationships, Sugar Bear remained single for a while before meeting a woman named Jennifer, with whom he tied the knot in 2017.
While Jennifer is well known for her appearances in the earliest seasons of "June Mama: Road To Redemption", she and Sugar Bear didn't have an easy path. As seen in the show, the couple faced several crises, most of them related to his alleged unfaithfulness. The couple eventually went their separate ways in late 2021, but didn't reveal the reasons behind their split, as reported by TV Shows Ace.
In May 2022, Sugar Bear officially started dating Heather Rood, a nurse from Maine. Though it's unclear where or when exactly they met, the couple seemed to be over the moon for the longest time, before Heather broke news about their split in May 2023, affirming it was her who chose to walk away, but left details about the cause of their split unclear.
What Will Happen To The Show?
Though "Mama June: Road To Redemption" has been longer on TV than its predecessor "Here Comes Honey Boo Boo", the show has also seen the family distance themselves from each other, especially when it comes to Mama June's drug issues and Sugar Bear's estrangement from his daughters.
So far, Sugar Bear hasn't been seen in the still-airing sixth season of the show, and no positive news about his possible return to TV has been revealed. Though this doesn't necessarily mean that Sugar Bear will be gone from the show forever, his absence gives a hint of the status of his relationship with his daughter.
While it's positive that Sugar Bear has been improving certain aspects of his life in recent times, whether those changes also include reconnecting with his daughter Alana has been an unsolved issue for a long time.