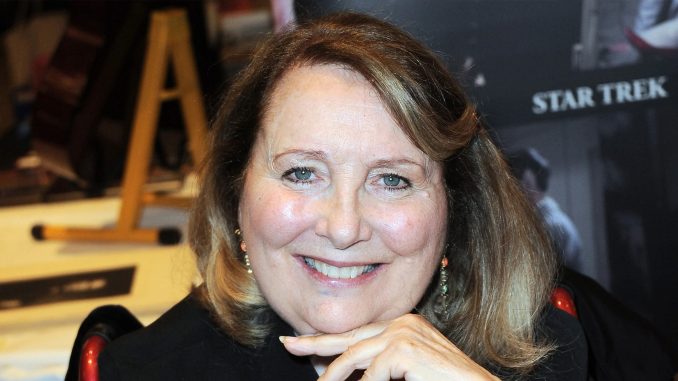 Who is Teri Garr?
Teri Ann Garr was born on 11 December 1944, in Lakewood, Ohio, USA. She's an American actress, who began her career as a dancer, appearing in "The Dean Martin Show" and other TV programs in the 1960s. She's perhaps known best for her roles in films such as "Young Frankenstein", "Tootsie", and "Close Encounters of the Third Kind".
Teri retired from acting in 2011 and has since focused on her work as an advocate for multiple sclerosis research, as she was diagnosed with the disease in 1999.
Exclusive Photo Shoot at Teri Garr's House in Hollywood Hills, California, April 10, 1983 – Photo by Ron Galella

Posted by Teri Garr Fans on Saturday, September 4, 2021
Early life and education
Teri was born to Eddie Garr, a comedian and actor, and Phyllis Garr, a dancer and model. Growing up in a family deeply rooted in the entertainment industry, Teri was exposed to the world of show business from a young age. After matriculating from North Hollywood High School, she pursued her passion for dance by studying at the California Institute of the Arts.
Teri later moved to New York City, where she continued her dance training with renowned choreographers such as Martha Graham, Alwin Nikolais, and Merce Cunningham. She then began her acting career, initially landing minor roles in TV series and movies.
Roles in movies
Teri made her film debut in the 1963 drama "A Swingin' Affair", which starred Arline Judge and William Wellman Jr. In the following years, she mostly appeared in minor dancing roles in several movies, including "Viva Las Vegas" and "Pajama Party" both in 1964, and "Red Line 7000" (1965).
Teri's film career began to flourish in the late 1960s, when she started taking on more prominent roles, showcasing her versatility as an actress. One of her earlier memorable performances was in the cult-classic musical "Head" (1968), written and directed by Bob Rafelson and Jack Nicholson.
Another notable film role for Teri was in Mel Brooks' classic comedy "Young Frankenstein" (1974), in which she played the role of Inga, the lab assistant of Dr. Frederick Frankenstein, portrayed by Gene Wilder. In the same year, she starred in the mystery drama "The Conversation", directed by Francis Ford Coppola, playing the role of Ann, a woman involved in a conspiracy that the protagonist is investigating.
In 1977, she appeared in the sci-fi film "Close Encounters of the Third Kind", which was directed by Steven Spielberg. The movie tells the story of a man named Roy Neary (Richard Dreyfuss) who comes into contact with extraterrestrial beings. It was a critical and commercial success, receiving eight Academy Award nominations and winning for Best Cinematography.
In "One from the Heart" (1981), Teri played the character Frannie, a woman caught in a complicated romantic situation.
Another notable film in her career was "Tootsie" (1982), in which Teri portrayed the role of Sandy Lester, an aspiring actress, and the love interest of the main character, played by Dustin Hoffman; this role garnered her an Academy Award nomination for Best Supporting Actress. She also appeared in Martin Scorsese's dark comedy "After Hours" (1985), playing the role of Julie, a woman who further complicates the protagonist's night.
She appeared in a number of acclaimed comedy movies In the following years,, such as "Miracles" (1986), "Full Moon in Blue Water" (1988), and "Let It Ride" (1989). Through the 1990s, she continued to establish herself as a prolific comedy actress. In 1994, she appeared as Helen Swanson, in the hit comedy "Dumb and Dumber", which starred Jim Carrey and Owen Wilson, and in the same year, she appeared alongside Julia Roberts in the award-winning comedy-drama "Ready to Wear", centered on the posh world of high fashion.
In 1999, Teri had a supporting role in the romantic comedy "Kill the Man", written and directed by Tom Booker and Jon Kean. Since then, she has mostly been appearing in TV series, with a few film appearances in comedy titles such as "Life Without Dick" (2002), "A Taste of Jupiter" (2005), and "Kaubley" (2007), which was also her last feature film role before retiring from acting.
Roles in TV series
Nonetheless, Teri has also appeared in numerous TV series. One of her earliest appearances was in the original "Star Trek" series in 1968, in a guest role as the character named Roberta Lincoln.
One of Teri's most notable early roles was in "The Sonny and Cher Comedy Hour". The variety show which aired from 1971 to 1974, and featured musical performances, comedy sketches, and guest stars. Teri was a frequent guest in the show, performing in various sketches alongside Sonny Bono and Cher.
12-11 Happy birthday Teri Garr, born December 11, 1947.Terri Ann Garr from Lakewood, Ohio, is the actress who played…

Posted by Today In Nerd History on Tuesday, December 10, 2019
In 1975, she made her debut in the world of sitcoms with a guest-starring role in "The Bob Newhart Show", a popular series that aired from 1972 to 1978, portraying Miss Brennan, a schoolteacher who becomes romantically involved with the show's protagonist, Bob Hartley (played by Bob Newhart).
In the following years, she appeared in various episodes of popular series, such as "M*A*S*H", "The Odd Couple", and "Barnaby Jones". In 1986, she starred in the Emmy-nominated comedy series "Fresno", centered on a once-wealthy family who have to adapt to a new kind of life after losing a big part of their fortune.
Throughout the 1980s and '90s, Teri continued to make appearances in television series, including "The Larry Sanders Show", in which she portrayed herself as a guest star in the fictional talk show. In addition, Teri had guest-starring roles in other popular series such as "ER," and "Batman: The Animated Series."
One of Teri Garr's most notable television roles came in the late 1990s, with the recurring role of Phoebe's birth mother, Ursula Buffay, in the hit sitcom "Friends".
In the early 2000s, Garr's acting career began to slow down as she battled multiple sclerosis, but she continued to make occasional appearances on television. She guest-starred in episodes of "Law & Order: Special Victims Unit" and "Life with Bonnie", and also lent her voice in an episode of the animated series "King of the Hill".
In 2011, she starred alongside Jillian Federman and Meaghan Oppenheimer in the short-lived comedy series "How to Marry a Billionaire"; she hasn't appeared in any new movies or TV series since then.
Awards and nominations
Throughout her career, Teri has been nominated for several awards for her work in films and on television. In 1978, she was nominated for a Saturn Award for Best Supporting Actress for her performance in "Close Encounters of the Third Kind".
While she never won an Academy Award, she was nominated for Best Supporting Actress for her performance in "Tootsie" (1982), a film that also garnered ten other nominations and won the Best Supporting Actress award for Jessica Lange; her role also earned a BAFTA (British Academy of Film and Television Arts) and an NSFC (National Society of Film Critics) award nominations.
Teri's only award win came ten years later in 1994, when she received the National Board of Review award for Best Acting by an Ensemble, shared with her co-stars from "Ready to Wear".
Love life and relationships
Teri has had her fair share of high-profile relationships throughout her life. In the 1980s, she was in a long-term relationship with film producer Roger Birnbaum.
She was married to John O'Neil, a businessman, from 1993 to 1996, and the couple had one child together, a daughter named Molly. Following her separation from John, Teri apparently had an on-and-off romance with renowned film director Steven Spielberg.
Political activism
Teri has been an active advocate for various causes throughout her life. She's a passionate supporter of environmental issues, animal rights, and women's rights. Teri has participated in numerous events and fundraisers, to raise awareness and support for various causes. She has been actively involved in events organized by The Trevor Project, a nonprofit organization dedicated to preventing suicide among LGBTQ+ youth.
She has also used her platform to voice her political opinions, and encourage others to get involved in activism. ,
In March 1988, Teri found herself under arrest for trespassing in Mercury, Nevada, as she participated in a demonstration against nuclear weapons testing taking place within the region.
Health issues
In recent years, Teri has faced some health challenges, as she was diagnosed with multiple sclerosis., and has since become a spokesperson for awareness and research of the disease, using her public platform to educate others about the condition and support those affected by it.
Teri has revealed that she had first started noticing symptoms during the filming of "Tootsie" in 1982 – she was formally diagnosed in 1999 but didn't disclose her diagnosis until 2002. In the same year, she became a spokesperson for the National Multiple Sclerosis Society.
Net worth
Teri's successful career in the entertainment industry has undoubtedly led to financial success. As of May 2023, Teri's estimated net worth is around $6 million, which can be attributed to her numerous film and TV appearances, as well as her work in various commercials, and endorsements.