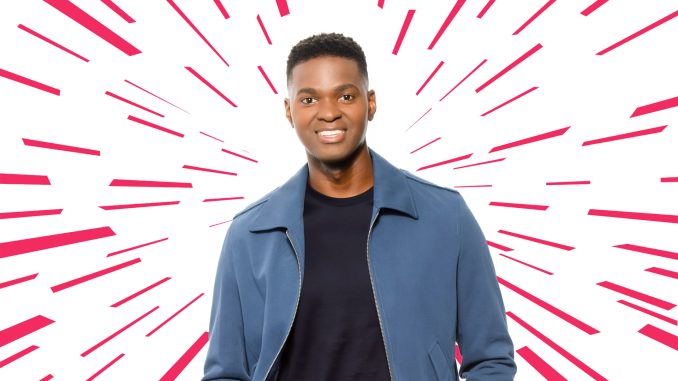 Sometimes a heartfelt and captivating performance is what is needed to gain a spot in "America's Got Talent", and Johnny Manuel can attest to that. With his delightful participation in the show's 12th season, Johnny gained not only the approval of the judges thanks to his otherworldly singing talent but also touched the hearts of the audiences with his inspiring personal story.
Despite not resulting in winning his "America's Got Talent" edition, Johnny has remained one of the most talented and memorable performers to ever come out of the show, but what has he been doing ever since?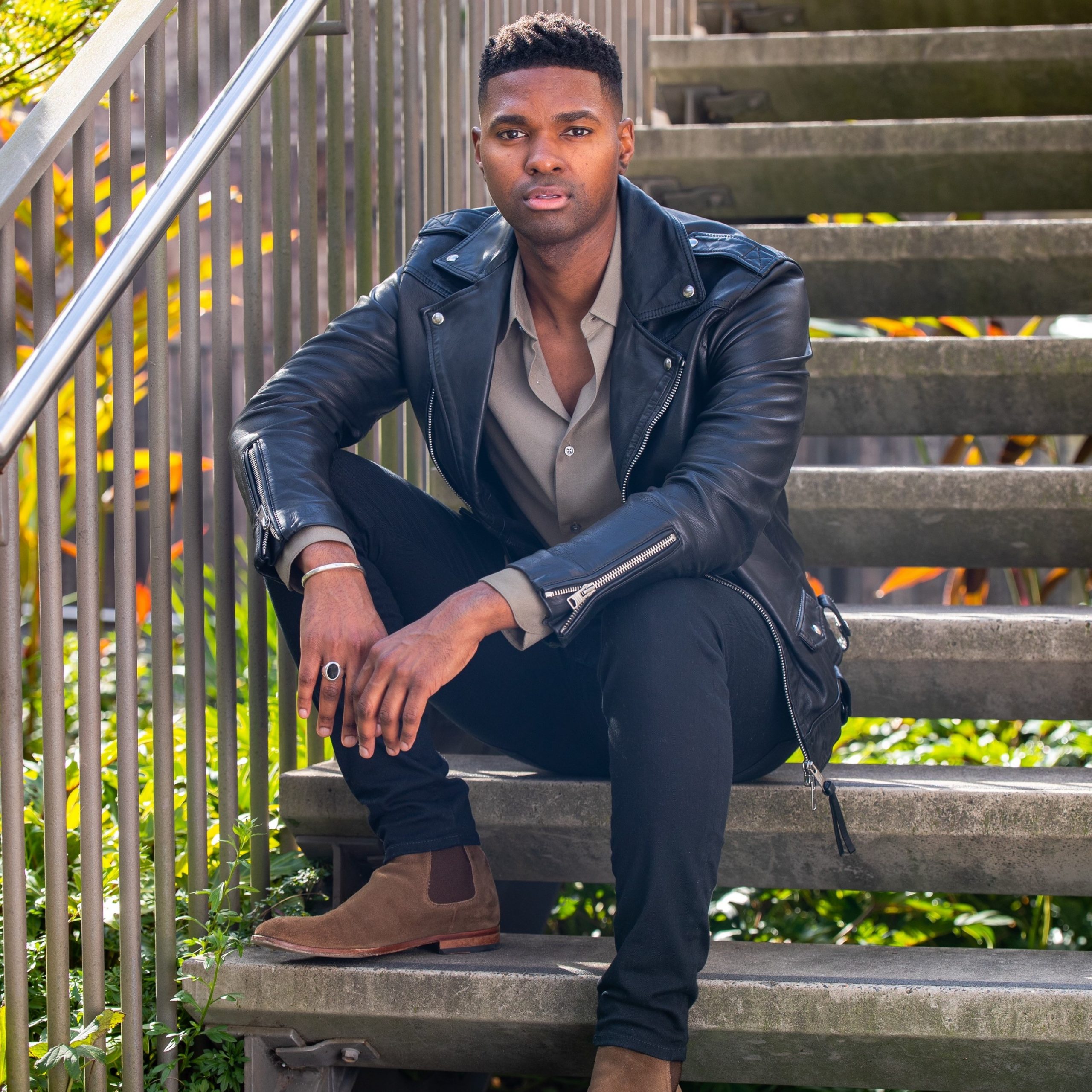 Stay here to know all about Johnny Manuel and everything he's done to build his path in the entertainment world, including his life after "America's Got Talent", current whereabouts, music, and other professional endeavors.
Where is Johnny Manuel Now?
Since his remarkable participation in "America's Got Talent" in 2017, Johnny Manuel hasn't stopped working on music and other professional projects. Johnny's appeared in several TV shows, including the "Eurovision Song Contest" in 2018 representing Bulgaria, and was quite successful in "The Voice Australia", despite not winning that competition.
Besides his impressive experience in TV talent shows and over 20 years into his career, Johnny is actively releasing music and channeling his creativity into his work. His latest extended play (EP) entitled "Younger Skin" was released in October 2022, and is the work which defines him best at this stage of his career: 'It actually tells the story of my journey, and ends up where I am today, which is in this position of empowerment,'  as Johnny said in an interview with Who What Wear, also affirming that he's grown comfortable with being himself these days.
Other than his recently released EP, in 2023 Johnny collaborated with pianist Jef Neve for the song "The Blower's Daughter", on top of sharing instrumental and visual concepts on his YouTube channel.
Besides music, a lot has been going on with Johnny's personal life in recent years, with his marriage and subsequent move to Sydney, Australia, where he now lives with his husband and manages all his projects.
His Beginnings
Johnny Manuel's voice might have conquered the hearts of audiences in the US, Europe and Australia, but it took him a long while to get there. Growing up in his native Flint, Michigan, Johnny was always deeply interested in music and belonged to a church's choir, especially given the influence of his singer parents on him.
"Run-DMC made it possible for all the majors to see that rap music and hip-hop was album-oriented music and rap artists…

Posted by Public Enemy on Thursday, May 19, 2016
In the early 2000s, Johnny was discovered by a record label through a Run-D.M.C cover song he had recently recorded. He was signed soon afterwards, adopted the name Lil' Johnny, and released his first EP "I Got You", having the guidance of the recognized songwriter and producer Jermaine Dupri, which was a dream come true for the 16-year-old Johnny: 'Somebody came up with Jermaine, even though we didn't think we'd get him. But we did so it turned out hot', he told MTV in 2001.
As one of the newest pupils of Dupri, Johnny was gaining some attention from the local hip-hop music industry, eventually touring as an opening act with Lil' Bow Wow, nowadays known simply as Bow Wow.
Although everything seemed to be going great for Johnny, at 17 years old he was dropped from the label for unknown reasons. The music he recorded at the time isn't available online, and only a non-official upload of his music video for "I Got You" can be found on YouTube.
Path In "America's Got Talent"
Following his exit from the record label, the young Johnny Manuel stepped back from music and didn't release any songs for a long while. Nonetheless, not even focusing on a normal job could erase his dreams of becoming a renowned singer, finally taking the big step in 2017 by auditioning for "America's Got Talent".
Johnny's captivating rendition of "I Have Nothing" by Whitney Houston was more than enough to turn the audience into an uproar, effectively gaining the approval of everyone to pass to the semi-finals night. In his next appearance, Johnny sang "Lately" by Stevie Wonder, and was welcomed with a standing ovation from the public and judge Mel B.
However, a not-so-positive observation by Simon Cowell prompted Johnny to repeat his audition performance of "I Have Nothing", convincing judge Seal to press his Golden Buzzer for him. Now with a spot in the show's quarter-finals, Johnny sang "And I Am Telling You I'm Not Going" from the Broadway musical "Dreamgirls", securing a spot in the semi-finals.
Later in the semi-finals, Johnny was eliminated from the competition after singing one original song, but that was not a loss for him at all. Not only had Johnny achieved the huge feat of performing his original music on such a famous stage, but also for having most of his renditions in the show become viral on the internet.
Life After The Show
Right after his stint in "America's Got Talent", Johnny Manuel searched for other professional opportunities by becoming one of the only two non-Bulgarian members of the supergroup Equinox. The band was composed of five members, and achieved moderate success with their song "Bones", with which they were placed 14th in the overall rank of 2018's "Eurovision Song Contest", representing Bulgaria.
Though Equinox was unsuccessful at winning the European competition, the group signed with Universal Music Group and announced they had some activities planned for the future. While it's unclear how long they stayed together afterwards, they unfortunately didn't release further music, but at one point they went on tour in Australia, and it was there where Johnny met his boyfriend-turned-husband.
Johnny Manuel that performance blew us away 😲 #TheVoiceAU pic.twitter.com/1D98pVl0iy

— The Voice Australia (@TheVoiceAU) June 7, 2020
After moving to Australia, Johnny debuted in "The Voice Australia" and successfully captivated the audiences with his interpretation of Diana Ross' "Home". After being successfully scouted in Guy Sebastian's team, Johnny followed by outstanding performances which included "Earth Song" by Michael Jackson, "Forever Young" by Alphaville, and many others. During the finals, Johnny went back to his element by singing Celine Dion's "My Heart Will Go On", but was unable to conquer the winning spot. Nonetheless, his participation in the show successfully put him in the spotlight.
Discography
Although Johnny Manuel's earliest 2000s music isn't available anywhere, he's released a considerable number of singles and EPs in recent years that make up for it. In 2017, he released his first set of singles, starting with "Come Alive" and "Blind Fate", followed two years later by his collaboration with Terry Dexter for "I Remember".
In the year 2020 some of Johnny's cover songs during his sting in "The Voice Australia" were officially released in the EP "Say It", followed in 2021 by his original singles "Lost In The Music" and "Sober", both of which were produced by Michael Fatkin and are to this day his most successful songs, according to streaming services.
In 2022 Johnny released his single "Again", which he described as: 'It's me celebrating parts of myself I was told I wasn't supposed to', he told Instinct Magazine. Later that year he released his EP "Younger Skin", which contains the very personal song "Out Of Time", which 'tells the story of who I am as an artist', as he told Who What Wear.
All in all, Johnny might have gained fame through his participation in "America's Got Talent" and "The Voice", but he's more than a former talent show contestant. His career has evolved to exploring a variety of genres, singing styles, and songwriting abilities, releasing original music which represents who he is as an artist and person.