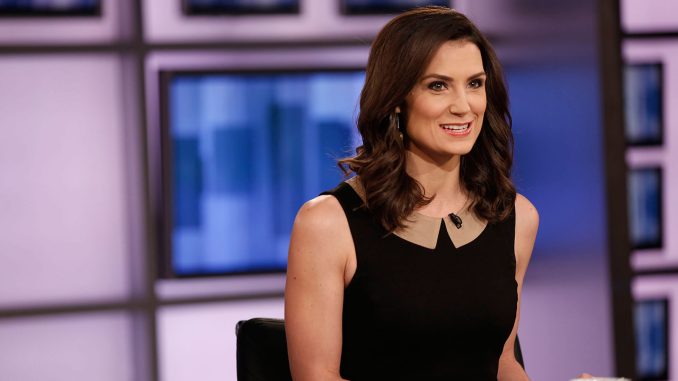 Who is Krystal Ball?
American political commentator and TV show host Krystal Marie Ball, was born in King George County, Virginia USA, on 24 November 1981, making Sagittarius her zodiac sign. Once a political candidate, Krystal's today working for MSNBC as a TV host, was until recently a co-host of the show "The Hill's Rising", and is also a contributor to the progressive news website "The Huffington Post".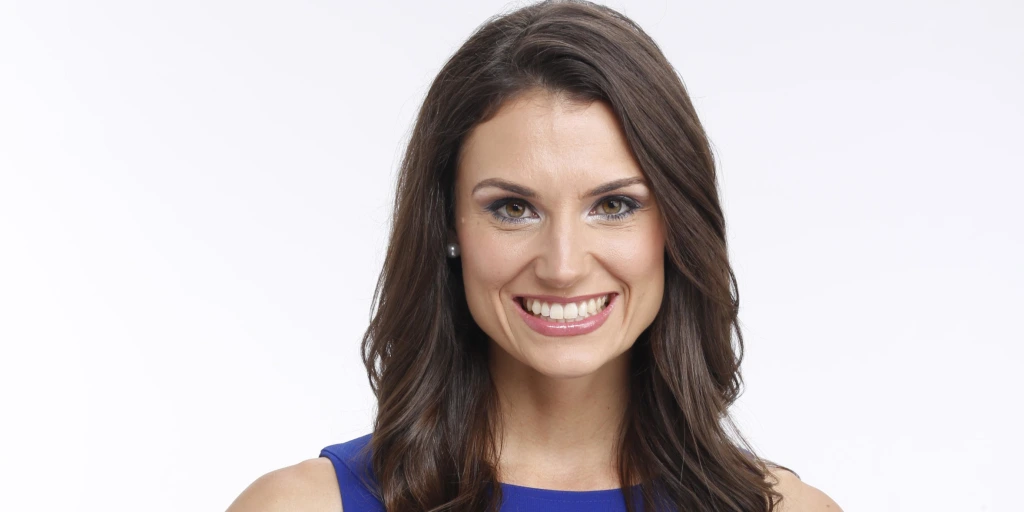 Education and early life
Krystal was raised alongside her two older sisters in King George County, by their mother Rose Marie Ball who was a high school teacher, and father Edward Ball who's a physicist; Edward named her Krystal because his dissertation was on crystals.
She studied at King George High School, and it was during her time there that she became interested in journalism, and eventually in politics; as a teenager, she wrote for the school's newspaper, took creative writing classes, and appeared in several school plays.
Upon matriculating in 2000, Krystal enrolled at the University of Georgia, from which she graduated with a Bachelor of Arts degree in economics in 2004.
Krystal's career
Krystal's today a certified public accountant and a business owner; she once worked for the CGI Group, a Canadian multinational technology consulting company, and after quitting became a columnist of the magazine "The Atlantic".
She entered the 2010 US House of Representatives election in Virginia against Republican incumbent Rob Wittman – Krystal stood for a serious education reform, and a lifetime ban on lobbying by former Congress members. She raised just over $1 million for her campaign, which was 20 percent less than Rob. A month before the election, several 'sexually suggestive photos' featuring Crystal and her former husband were posted onto the internet, and she went on to blame Rob for the leak, who claimed that he had nothing to do with it, and also asked those who uploaded the pictures to take them down. Rob won the election with close to 64 percent of votes.
The Cycle's S.E. Cupp and Krystal Ball attend the msnbc After Party.

Posted by MSNBC on Monday, April 29, 2013
Following the leak, Krystal was invited to appear in a number of news shows, including on CNN, CNBC and Fox News, and in 2011 began working at MSNBC as a regular contributor, as well as for "The Huffington Post". From 25 June 2012 through 31 July 2015, she co-hosted the news and political talk-show "The Cycle", together with S. E. Cupp, Steve Konacki and Toure – in 2014, she criticized Hillary Clinton and asked her not to run for president.
The year 2017 saw Krystal publish her book "Reversing the Apocalypse".
She created the political action committee People's House Project in May 2017, and in the following year, Krystal began hosting her own daily news and opinion show "The Hill's Rising"; her first co-host was Buck Sexton, prior to being replaced by Saagar Enjeti.
On 8 February 2020, Krystal published her second book "The Populist's Guide to 2020".
She supported Bernie Sanders in the 2020 presidential election, and in May 2021, revealed that she was leaving "The Hill's Rising" to host her and Saagar's show "Breaking Points with Krystal and Saagar".
Since 1 January 2021, Krystal and Kyle Kulinski have been hosting their podcast "Krystal Kyle & Friends".
Most viewed YouTube videos
Krystal and Saagar are today also running together their YouTube channel "Breaking Points", which they launched on 7 April 2021, and which is subscribed to by nearly a million people; they've posted nearly 4,000 videos, and all of these together have been watched close to 400 million times. Nearly all of their videos are about politics, and we're going to write about three most watched amongst these, as they've contributed to Krystal's popularity on the internet.
Their #1 video "'You Dumb Motherf****': Joe Rogan RESPONDS To Don Lemon" has been watched more than 3.5 million times since 21 October 2021, and features Krystal and Saagar discussing Joe Rogan's response after CNN's coverage of him.
Their second most popular video "Krystal and Saagar Interview Joe Rogan On Politics" has been watched close to 1.8 million times since 17 June 2021, and features the duo interviewing Joe Rogan.
Their #3 video "Why Joe Rogan Turned Down A Trump Interview Twice" has been watched more than 1.4 million times since 17 June 2021.
Love life and relationships
Krystal rarely speaks about her love life in public, but it's known that she was a married woman. Her former husband, Jonathan Dariyanani's an American entrepreneur in educational software; Krystal hasn't spoken about how and when the two met, nor when they married and divorced, but it's known that she gave birth to their daughter Ella in 2008, and that their two other children Ida and Lolo followed in the next a couple of years.
Krystal revealed in September 2022 that she had become engaged to American political commentator Kyle Edward Kulinski.
She's yet to mention other men whom she's perhaps been with, Krystal's engaged to Kyle Kulinski as of April 2023, and has three children with former husband Jonathan Dariyanani.
Interesting facts and hobbies
Krystal's followed by close to 200,000 people on Instagram, and has posted over 2,000 pictures and videos onto the network, most of which serve to promote her TV shows.
She's interested in fashion, and likes to wear dresses the most; some of Krystal's favorite fashion magazines include "Elle", "Harper's Bazaar" and "GQ".
Krystal likes to travel, and has been to a number of US states as well as to many Asian and European countries; one of her favorite countries is Jordan, which she visited for the first time when she was still married to Jonathan.
Her favorite actress is Kate Winslet, while some of her favorite movies include "The Dressmaker", "Steve Jobs" and "Ammonite".
Height, eyes and wealth
Krystal's age is 41. She has brown hair and eyes, is 5ft 7ins (1.7m) tall and weighs around 140lbs (62kgs).
Krystal's net worth's been estimated at over $3 million, as of April 2023.