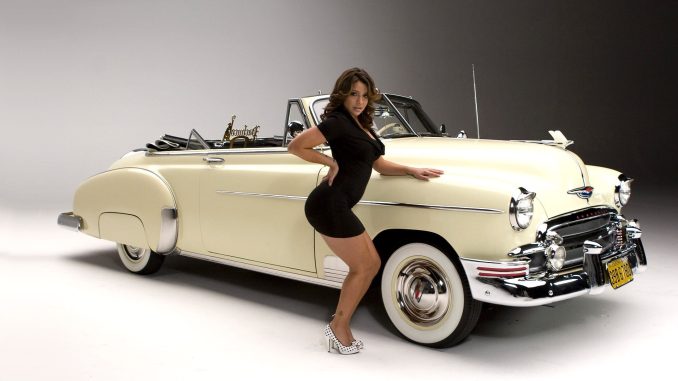 Who is Vida Guerra?
She rose to prominence as a glamour model back in 2002, when her photos were published in the FHM magazine, and since then, Vida Guerra has modeled for numerous men's magazines such as Open Your Eyes, DUB, Smooth, and Escape among many others. Vida was often featured as the cover girl, and took advantage of her new-found fame to launch her acting career.
She was seen in movies such as "American Justice", and was heard as the voice of the Femme Fatale Isabelle in the video game "Scarface: The World Is Yours" – this voice role earned her a nomination for the National Academy of Video Game Trade Reviewers (NAVGTR) Award for Outstanding Performance in a Drama, Lead.
Early life, family, and education
Born under the zodiac sign of Pisces on 19 March 1974, Vida recently celebrated her 49th birthday. She's a native of Havana, Cuba but when she was still little, her family migrated to the US, so most of her childhood days Vida spent in Perth Amboy, New Jersey. Nothing is known about her parents and her siblings – if she has any – as she respects their privacy.
Growing up, Vida realized that she could use her good look to earn some money, so she entered a number of fashion shows modeling as a swimwear model. When it comes to her educational background, upon matriculating in 1992, she didn't go to college, but began working as a loans officer, subsequently launching her modeling career.
Modeling career
As mentioned, Vida rose to fame back in 2002. When her first photo was published in a lingerie spread for the magazine FHM, it was later revealed that the magazine received hundreds of e-mails from their readers who asked for more photos of Vida. Two years later, Vida became 'FHM's Model of the Year', and was featured in many other magazines.
Her phone was supposedly hacked in 2005, and dozens of photos of Vida, including nude photos, have been widely circulating on the internet. Vida stated that the naked images were modified, and that the naked body in the photos belonged to someone else.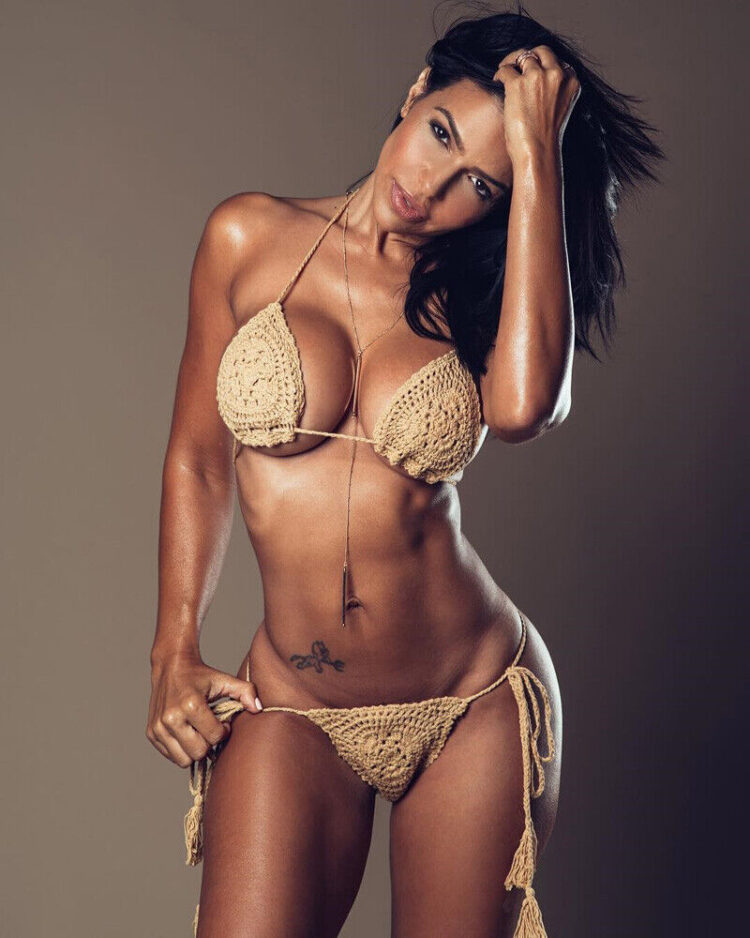 Later that year, Vida was voted #26 in 'FHM's Top 100 Sexiest Females', twice winning the magazine's 'Best Butt Award'.
The first formal nude photos of Vida were published in the July 2006 issue of Playboy, and Vida said that one of the motives for posing nude was that she wanted to show fans what she really looked like naked, referring to photos published the previous year.
Acting career
Vida made her acting debut as Muse in the 2003 short movie "Writer's Block"; later that year, she made her first television appearance as Stripper in the series "Chapelle's Show". In the following years, Vida was seen in the movies "Fake Preacher" (2005), "Dorm Daze 2" (2006), and "Sardines" (2010).
Vida portrayed Daisy in the 2010 comedy "Perfect Sunday", also starring Danny Trejo, Valente Rodriguez, and Demetrius Navarro, who also co-wrote and directed this movie, which didn't gain much success.
Vida was next seen as Wyatt's Groupie in the 2012 musical drama "Filly Brown", which was nominated for the Imagen Foundation Award for Best Feature Film. She followed with her role as Rosalita in the 2013 comedy "Not Another Celebrity Movie", but which was poorly rated by the critics and the audience (2.7/10).
Vida continued playing support roles in low-budget movies such as the 2013 horror "Blood Shed", before she was cast to play Officer Alexa in the 2015 action "American Justice", which many consider her breakthrough role. The movie followed the story of a Los Angeles Police Department officer whose partner gets killed in a hostage situation, and after he was suspended, the officer heads to Mexico determined to face off against corrupt policemen.
Later in 2015, Vida portrayed Tracy in the action thriller "Mercy for Angels", which was her first lead role, starring opposite Emilio Rivera and John Amos. Although the movie had no nominations, it was well-rated by the audience, who referred to it as a 'strong film with unexpected twists and turns'.
In the following years, Vida acted in "Hauntsville" (2016) and "CHIPS" (2017), while her most recent role was her portrayal of Maria in the 2018 action movie "Compton's Finest", also starring Cisco Reyes, Roberto Sanchez and Erick Nathan.
Vida's admirers should not be disappointed, because she has five future projects, one of which will feature her as Ms. Victoria Cruz, a film entitled "Friendship Day", currently in production.
Love life and relationships
Vida has been the subject of various rumors about her love life, romantically linked to numerous celebrities. One of those is the famous "Captain America" actor, Chris Evans; they were often seen together back in 2008, however, many assume that this was more a fling than a relationship.
Happy Wednesday!!! pic.twitter.com/TJhDlyBp6t

— Vida Guerra (@VidaGuerra) December 8, 2021
It's known that back in 2005 Vida dated Frankie J. a Mexican singer, and then, besides Chris Evans, it was rumored about her having encounters with Derek Jeter, a former professional baseball player, and Jeremy Shockey, a former American Football player.
Vida hasn't been married or engaged. and doesn't have children. As of June 2023, it seems that she's single.
What is she doing now? Appearance, Net worth
Thanks to her modeling and acting career, Vida has earned a decent amount of money for herself. Although evil tongues say that she has no acting talent at all, and that she's been cast thanks to her looks, it doesn't seem to bother her. Vida continues auditioning, and as mentioned, she will continue to appear in movies. In one of her interviews, she stated that her life goal is to become an actress. When she's not acting, her fans can interact with her through her social media accounts, including OnlyFans.
If you have wondered about her measurements, Vida is known for her petite figure. She stands at a height of 5ft 2ins (1.57m) and weighs around 105lbs (48kgs), with vital statistics of 36-24-36.
According to sources, as of June 2023, her net worth has been estimated at over $750,000.