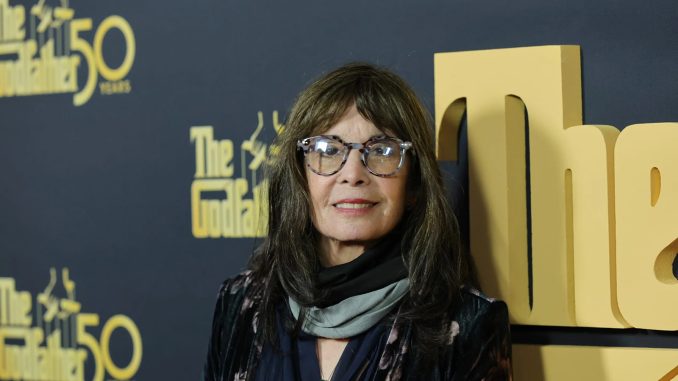 Who is Talia Shire?
An actress with over 70 acting credits to her name, Talia Shire is still probably known best for her roles as Connie in "The Godfather" and its sequels, as well as Adrian in "Rocky". She won numerous awards and accolades playing the mentioned roles, including the most prestigious Academy Award nomination.
More about her acting career, her life, and where she is now, you'll find out by reading this article, so keep on scrolling.
Talia Shire.
Adrian Pennino (Rocky)
Connie Corleone (The Godfather) pic.twitter.com/78BiMLwTgU

— The New York Acting Alliance (@NewYorkActing) December 4, 2021
Early life, family, and education
Born Talia Rose Coppola under the zodiac sign of Taurus on 25 April 1946, she recently celebrated her 77th birthday. Talia is a native of Lake Success, New York State USA, holds American nationality, and comes from a family of Italian descent. She's the daughter of Carmine and Italia Coppola, and her brothers are the famous director Francis Ford Coppola, and August Coppola, an academic.
As a young girl Talia was very shy, so upon matriculating from high school in 1964, her parents sent her to Yale Drama School to overcome her shyness. In 1966, she moved to Hollywood, California to launch her acting career.
Acting career-beginnings
Talia made her acting debut playing the support role as June in the 1968 movie "The Wild Racers". Two years later, she was cast to play Nurse Cora in "The Dunwich Horror", and later in 1970, Talia made her first television appearance as Lydia in an episode of the TV series "My World and Welcome to It".
In the following year, Talia played a supporting role as Last Party Guest in the movie "The Christian Licorice Store" before she was seen playing one of her most notable roles, as Connie in "The Godfather" in 1972.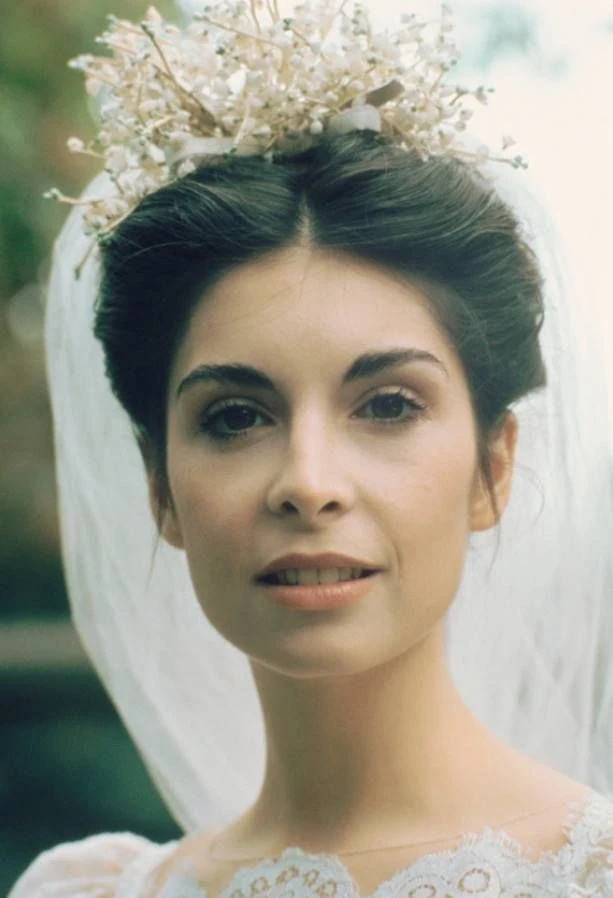 Most notable roles
Talia starred opposite Marlon Brando, Al Pacino, and James Can in this legendary movie, written and directed by her brother, Francis Ford Coppola. Her role as Connie Corleone Rizzi in the first part of "The Godfather" did not go unnoticed, however, and when she reprised her role in the 1974 sequel "The Godfather Part II", she was nominated for the Oscar – Best Actress in a Supporting Role.
Two years later, Talia was cast to play Adrian in the sports drama "Rocky", written by and starring Sylvester Stallone. This was Talia's first main role, and she was nominated for the Oscar- Best Actress in a Leading Role, as well for the Golden Globe Award- Best Actress in a Motion Picture- Drama.
She reprised her role in "Rocky II" (1979), "Rocky III" (1982), "Rocky IV" (1985), and "Rocky V" in 1990, then later in 1990, she was again seen as Connie Corleone in "The Godfather Part III".
After "The Godfather" and "Rocky"
These two roles have marked her career, however, Talia had numerous roles in the late '90s and early 2000s, which also deserved the attention of the critics and the audience.
Worth mentioning are Talia's roles in "Bed & Breakfast" (1991), "Deadfall" (1993), "The Landlady" (1998), and "Lured Innocence" (2000). She played Irena in the 2002 romantic drama "Kiss the Bride", also starring Sean Patrick Flanery and Amanda Detmer, which had nine wins, Talia winning two Monte-Carlo Comedy Film Festival Awards – Special Mention and Jury Prize for Best Actress.
She followed with supporting roles in "Pomegranate" (2005), "Homo Erectus" (2007), and "Looking for Palladin" (2008) before she landed the lead role as Mary Perspirino in the 2010 comedy crime-drama "Pizza with Bullets". It was a story of a mobster who believed that a pizza parlor owner is his missing son, also starring Vincent Pastore and Ronnie Marmo. For her performance, Talia won the Action on Film International Film Festival – Lifetime Achievement Award, and the Garden State Film Festival Award -Wave of Excellence for Filmmaking.
Since the list of Talia's roles is too long to enumerate, we've  chosen some of her most notable. In the following decade, Talia was seen in "My Secret Billionaire" (2011), "Palo Alto" (2013), "Dreamland" (2016), and "Con Man" in 2018.
Talia returned to television too, guest-starring in the series "Kingdom" (2017) and "Grace and Frankie" (2018).
What is she doing now?
Most recently, Talia was seen as Iola Parkes in the 2019 movie "Working Man", starring opposite Peter Gerety and Billy Brown, which followed the story of an old factory worker who continued to go to his former job although the factory was shut down. Two years later, Talia was seen as Ida Stern in the family drama "Romancing Brazil".
She starred in the 2023 drama "Chantilly Bridge" which premiered in March, and received praise from the audience who rated it 9.1/10, naming it an 'awesome movie'. Talia's co-stars are Jill Eikenberry and Lindsay Crouse, and the movie is based on the 1993 TV drama "Chantilly Lace", which follows the secret lives of seven women.
Talia's fans will be happy to hear that she has finished the filming of her new project, entitled "Megalopolis", written and directed by Francis Ford Coppola.
Happy #mothersday to our #workingman #matriarch, Talia Shire! We could not be prouder of her incredible performance in @…

Posted by Working Man on Sunday, May 10, 2020
Love life and relationships
Talia has been married twice. Her first husband was David Shire, a writer, and composer, with whom she has a son named Matthew Shire, also a writer. Talia and David married on 29 May 1970, and divorced on 8 May 1980.
On 23 August 1980, Talia married Jack Schwartzman, an actor and producer. They had four children together, Jason, John, Robert and Stephanie, and were in marriage until his death on 15 June 1994 from pancreatic cancer.
Talia was in a relationship with Roger Corman, a film producer, however, this love story didn't last long.
As of April 2023, it appears that Talia is single; she was married twice and has five children.
Net worth
As mentioned, Talia is perhaps most popular for playing the roles of Adrian and Connie, however, she's accumulated a decent wealth during her 55-year-long acting career. Fun fact: for playing Adrian in "Rocky" she was offered $7,500, and for playing Connie in "The Godfather", she was paid $1,500. Most of the income Talia has earned through her production house, Talia Production Company. According to sources as of early 2023, Talia has a net worth estimated at over $40 million.