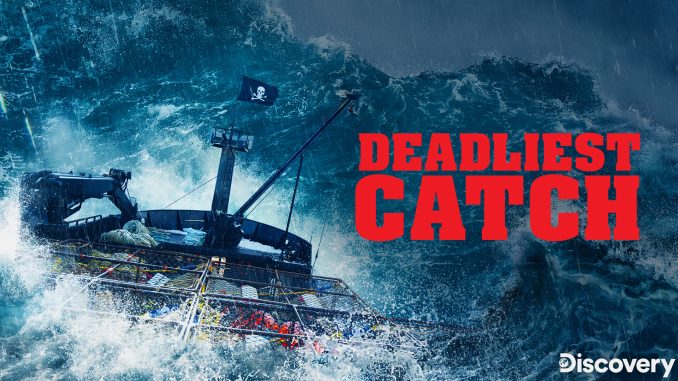 The sea can sometimes be a blessing and at other times a nightmare, but that's something which "Deadliest Catch" stars know well. Ever since its premiere in 2005, the show has done an excellent job of letting us see how the dangers and tragedies unfold on the Bering Sea.
That being said, there's a lot more beyond drama which has made "Deadliest Catch" so enthralling to watch. Its interesting cast members, the stories, and the magnificent fishing vessels featured in it are also good reasons to tune in to the show season after season.
So what are the biggest vessels in "Deadliest Catch"? Who does own these boats and what other interesting details are there to be known about them? Stay here to discover them all!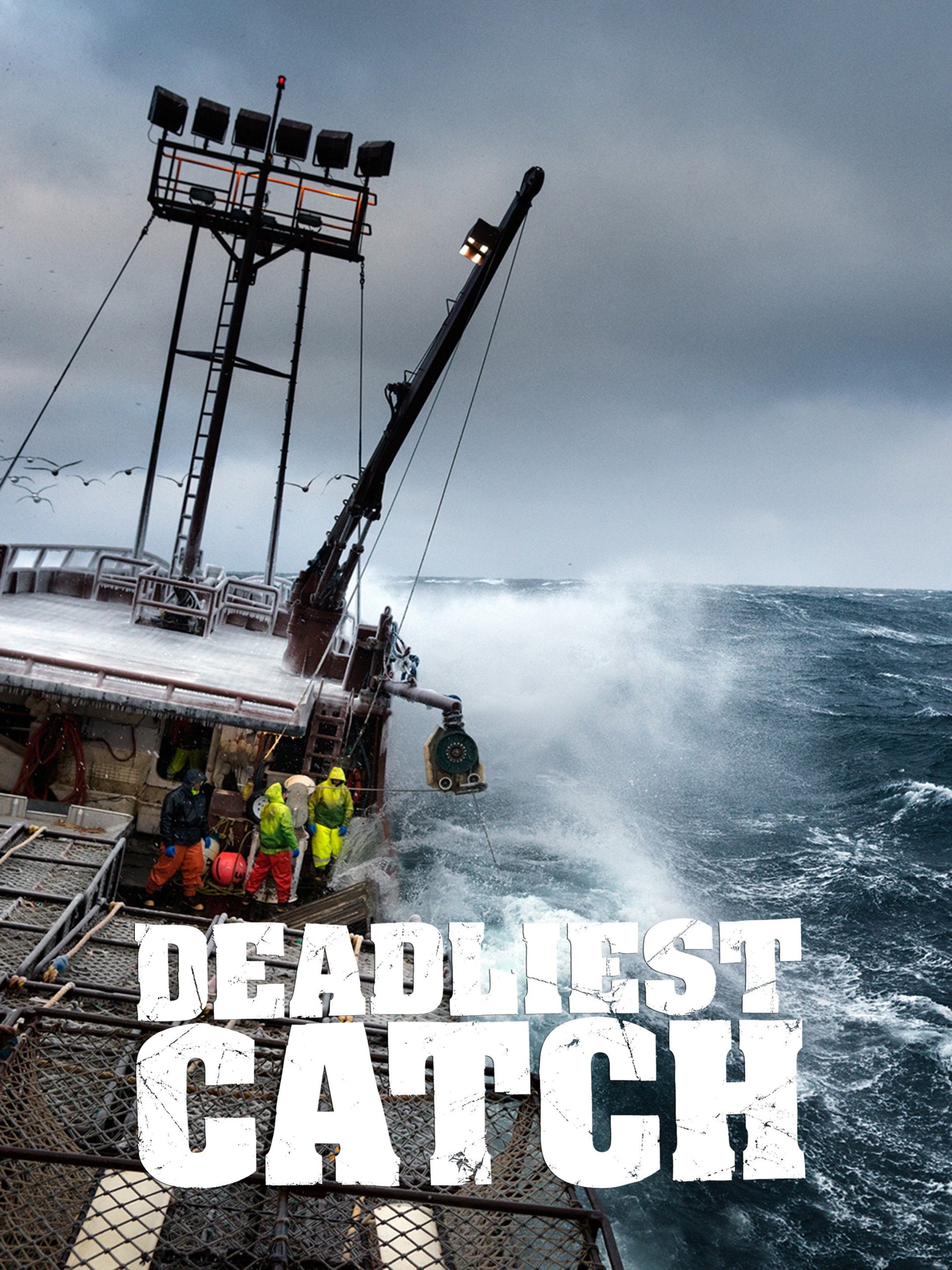 M/S Stålbas
Though there's no shortage of amazing and massive boats in "Deadliest Catch", the one which takes the spot of the biggest vessel ever featured in the show is M/S Stålbas.
Originally named Trålbas upon its construction in 1955, the boat originally roamed the Norwegian seas as a fishing boat. Later in 1976, it was renamed as Royal Vessel Stalbas' to serve for the Norwegian Coast Guard, before passing to civilian service in 2000. It was re-acquired by the Norwegian Coast Guard in 2006 and became a supply ship, before finally turning back to its beginnings as a fishing vessel in 2010.
The Stålbas is 193ft long and 31ft wide – about 60 and 10 metres respectively, and was featured for the first time in the 18th season of "Deadliest Catch" when Captain Sig Hansen took it around the Arctic Ocean while filming the spin-off "The Viking Returns" in 2022.
F/V Fierce Allegiance
Right behind Stalbas, the Fierce Allegiance is the second biggest vessel ever featured in "Deadliest Catch". Though this shop might not ring any bells for recent fans of the show, the most loyal viewers surely remember this massive boat from the first season.
While there wasn't so much time for this ship to completely shine in the show, the incredibly large Fierce Allegiance is one of the biggest crab fishing vessels in the world with a size of 164ft long and 36ft wide – about 50×11 metres . Its former Captain Tony LaRussa, who was also featured in "Deadliest Catch", sadly died in 2020 when 55 years old.
F/Vs Wizard & Southern Wind
The Wizard is the third biggest vessel ever featured in the show, though this doesn't come as a surprise to anyone. After being featured for the first time in the third season of "Deadliest Catch", and gaining a stable spot in the series from then on, the Wizard hasn't stopped impressing viewers and anyone on the Bering Sea with its massive size of 156ft long and 30ft wide, about 50×9 meters.
Who's tuning into the @deadliestcatch tonight? Thanks for sharing #Repost @dc_german_fp・・・F/V Southern Wind & F/V…

Posted by Trident Seafoods on Tuesday, July 9, 2019
Built in 1945 to be used Originally by the US Navy as an oil supplier, it was later decommissioned and left stationed until 1975, when it was sold and used as a hauler. In 1978, the Wizard was finally modified and converted into a fishing vessel, before being sold again in 2005 to Keith Colburn, who still owns and captains it to this day, as seen in "Deadliest Catch".
For its part, the fishing vessel Southern Wind has an impressive size of 144ft long and 29.5ft wide, about 46×9 meters; it was introduced in the 15th season with Steve 'Harley' Davidson as its Captain, but was taken out of the show in 2022.
F/V Billikin
The F/V Billikin is the next one on this list, with a size of 135ft in length and 31ft in width, about 40×9 meters. Although the F/V Billikin appeared in the first season of "Deadliest Catch" back when it was under the command of Jeff Weeks, this fishing vessel re-appeared in the show's 18th season, with Steve "Harley" Davidson as its captain.
The Billikin was built in 1973 by Chuck Bundrant, whose Alaska-based company Trident Seafoods still owns the ship, along with several other vessels featured in the show, such as Barbara J and Southern Wind.
F/V Cornelia Marie
The Cornelia Marie is one of the biggest ships in "Deadliest Catch", standing at a length of 128ft and 29.5ft in width, about 38×8.5 meters. Nonetheless, there's more than its impressive size that makes the Cornelia Marie stand out from other ships in the show, as its story and that of its skippers are unforgettable as well.
Despite appearing for the first time in "Deadliest Catch" first season during the rescue of the capsized ship  F/V Big Valley in 2005, the Cornelia Marie wasn't officially introduced to the audience until the second season, and from then on it didn't take long for its Captain Phil Harris to become a fan favorite.
The ship's beginnings go back to 1989, when it was built in Alabama and named after its first owner Cornelia Marie Collins, who later sold a part of it to Phil Harris. Ever since the 1990s, Phil had been Captaining the vessel without taking breaks until 2008, when health issues took  him away from the sea for one season. Though Phil eventually went back to his Captain spot on the ship, his life came to an unfortunate end in February 2009, after suffering an intracranial hemorrhage while working.
The ship was eventually bought by Phil's son Josh, who currently captains it as well. Nonetheless, the Cornelia Marie left "Deadliest Catch" for good in the 18th season.
Tinker around in the Cornelia Marie engine room yourself. http://t.co/xisyl4yDdS #DeadliestCatch pic.twitter.com/SmM6Pt04rQ

— Deadliest Catch (@DeadliestCatch) April 15, 2015
F/V Aleutian Lady & Northwestern
Even though the Aleutian Lady and the Northwestern are owned by completely different companies, both ships have in common that they're very similar in size.
While the Aleutian Lady is 125ft long and 30.6ft wide, the Northwestern is 125ft long and 28.92ft wide, but both boats can easily be distinguished from each other for their distinctive exteriors and the people who command them. The Aleutian Lady's beginnings date back to the 1980s, when it first roamed the Bering Sea for crab-fishing. Nonetheless, viewers of "Deadliest Catch" only caught sight of this boat during the show's 19th season, in which its Captains Rick Shelford and Sean Dwyer became newcomers as well.
When it comes to the Northwestern, there's a lot to say as well. It was built in the 1970s by Sverre and Snefryd Hansen, who later passed the boat down to their sons, with Sig as the main Captain. That being said, the Northwestern has changed quite a lot since its beginnings, when it was 108ft long to later being expanded to 118ft long in the 1980s, before passing through its most recent renovation in 1995, when it was lengthened to 125ft.
Besides its massive size and the impressive fact that this boat has remained in the hands of the Hansen family for generations, the Northwestern is also unforgettable on its own for being the only boat from "Deadliest Catch" to be featured in all its 19 seasons.
F/V Brenna A & Time Bandit
The Brenna A and the Time Bandit are two boats similar in size, but have nothing to do with each other except the fact they have been widely featured in "Deadliest Catch".
The Brenna A is 114.8ft long and 29.5ft wide, which stands just slightly bigger than the Time Bandit at 113ft long and 28ft wide.
Both ships have similar family stories behind them, starting with the Brenna A, which was bought by Pat Dwyer's family after he was diagnosed with a neurological disease in 2005. His son Sean eventually took the Brenna A's Captain spot, continuing with his father's legacy from a very young age. Starting in 2015, Captain Sean and the boat became recurring features in "Deadliest Catch".
The Time Bandit is also part of a family-owned business, having Johnathan Hillstrand as its Captain and his four brothers as part of the crew and occasional Captains. The F/V has been around since 1991, but several engine failures resulted in various modifications to it, taking it away from the Bering Sea and "Deadliest Catch" for a couple of seasons starting in 2018, a period during which it was put on sale for over $2 million.
Nonetheless, the Hillstrands were able to get their family's boat away from disgrace, eventually returning to the show and their fishing career in 2021.
F/V Saga
Another one of the most famous boats featured in "Deadliest Catch" is the Saga, nowadays owned by Captain Jake Anderson. With 108ft long and 32ft wide, about 33×10 meters, the Saga is a formidable boat which has been roaming the seas since its construction in 1979.
The first time "Deadliest Catch" fans got to see the Saga was back when the show's pilot and the first season aired, and Captain Roger Strong was in its command. However, the boat was later taken out of the show until the ninth season, when Elliott Neese reappeared as its new skipper.
Even though Neese was an experienced Captain, issues with other crew members resulted in his firing from the boat and show altogether, leaving the Captain's spot to Jake in the 11th season. Since then, not only has Jake partially bought the ship, but also thoroughly remodeled it and leveled it up in 2016.
Smallest Boats
While there are certainly several boats which are under 105ft long in "Deadliest Catch", the most memorable of these are the Summer Bay, Cape Caution, and Barbara J. The latter is a very recent addition to the show, standing at 96.3ft long and 30ft wide when it was introduced to the "Deadliest Catch" audience during the 19th season while under the command of Steve 'Harley' Davidson and newcomer Jack Bunnell.
When it comes to the 104ft long ship Summer Bay and the 100ft long Cape Caution, both ships have in common that they have been Captained by 'Wild' Bill Wichrowski at some point and been widely featured in "Deadliest Catch".
All in all, there have been a lot of vessels featured in the show, some more impressive in size than others, but all have great stories behind them.