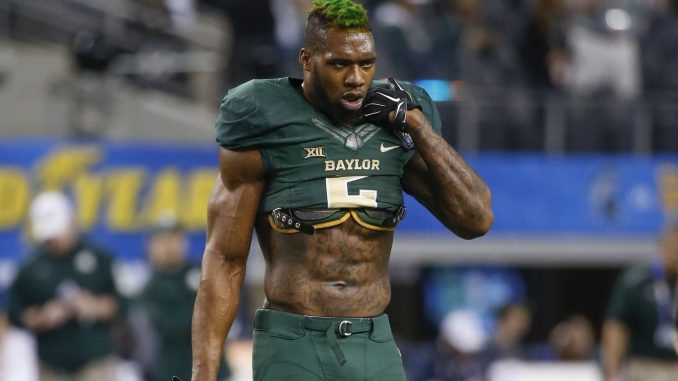 Who is Shawn Oakman?
American Football defensive end Shawn Michael Oakman was born in Philadelphia, Pennsylvania USA, on 7 April 1992, meaning that Aries is his zodiac sign. He's probably known best for the time which he's spent playing for the Toronto Argonauts of the Canadian Football League (CFL), while Shawn's also competed in Champions Indoor Football (CIF), American Arena League (AAL) and the XFL.
Former Austin Generals DE Shawn Oakman has signed with the Toronto Argonauts Football Club! #TSLinCFL

Posted by The Spring League on Monday, February 15, 2021
Education and early life
Shawn was raised alongside his siblings in Philadelphia, by their mother Vernetta who was a drug addict; she's now been clean for years, and has revealed in an interview that she wasn't able to provide a stable home for her children. Vernetta's also revealed that she was sexually abused as a child, was seven when she began taking psychiatric drugs, and 15 when she took cocaine for the first time. Shawn's father wasn't around while he was growing up, and he eventually died from cancer.
Shawn and his siblings tried their best to behave as if they were a normal family, because they were afraid of Child Protective Services splitting them into foster homes; in 2002, when Shawn was 10, his mother was sentenced to a year and a half behind bars for being in possession of a criminal weapon, and was then arrested in 2004 for theft, and in 2005 and 2008 for prostitution. A year later, she was diagnosed with HIV, while she's today also struggling with schizophrenia and bipolar disorder.
Shawn and his brother Future were sent to live with their cousin Kenn Roberts, an American Army veteran who together with his wife Tracy had previously fostered 13 disadvantaged children; Kenn's revealed that Shawn had anger issues when he arrived, and that he didn't want to go to school or talk to anyone.
Shawn thus had to take speech classes, and was given chores by Kenn and his wife, such as walking the dog, cutting the lawn and folding laundry. He found comfort in playing basketball while attending Penn Wood High School, and took his school to the state title during his junior year, however, it was obvious even at that time that Shawn's future was in football.
He matriculated in 2010 and then enrolled at Penn State University on a football scholarship.
Guess whose playing in the Spring League? Yep, Big Shawn Oakman pic.twitter.com/AXBjVBBOJr

— NFL Draft Diamonds (@DraftDiamonds) April 8, 2019
College career
Shawn was redshirted in 2011, and was then dismissed from their football team the Nittany Lions on 27 February 2012, for unknown reasons; this made him transfer to Baylor University in July of the same year.
Shawn had to skip the 2012 football season because of transfer rules, and only began playing for the Baylor Bears in 2013; he was a backup defensive end in 13 games, and finished the season with two sacks and 33 tackles. He made his breakthrough in the 2014 season, recording 11 sacks and 25.5 tackles; he was a consensus All-Big 12 selection, while he earned third-team All-America honors from Associated Press.
Instead of making himself eligible for the National Football League Draft (NFL), Shawn chose to spend another year at Baylor, from which he graduated with a Bachelor's degree in 2015.
Shawn was arrested on sexual assault charges only two weeks before the 2016 NFL Draft, which made him 'undraftable'; he indeed wasn't drafted, but was found not guilty of the sexual assault a couple of months later.
Shawn was signed by the Triangle Torch of the AAL in November 2017, and on 8 March 2018 signed with the Bismarck Bucks of CIF; he then signed with the Austin General of The Spring League on 6 April 2019, and with the West Virginia Roughriders of AAL in June 2019.
He was drafted by the Los Angeles Wildcats of the XFL on 16 October 2019, but was waived on 17 December of the same year; the Wildcats re-signed Shawn on 24 January 2020, but his contract was terminated when the league suspended its operations on 10 April 2020.
Shawn signed with the Toronto Argonauts of CFL on 15 February 2021, and in March 2021 played in Fan Controlled Football's People's Championship.
Love life and relationships
Shawn shies away from sharing the details of his love life with his fans; it's known that he's been in a relationship with several girls, as some have accused him of rape and physical assault, but the names of these girls haven't been revealed.
There are some people on the internet who believe that Shawn's struggling with his sexuality, and that he's actually gay, but this hasn't been addressed by him.
There are also those who believe that he's today in a long-term relationship with a non-celebrity Canadian girl, as some have claimed to have seen the two spending time together, but this hasn't been confirmed either.
Shawn seems to be unattached as of May 2023, hasn't married and doesn't have children.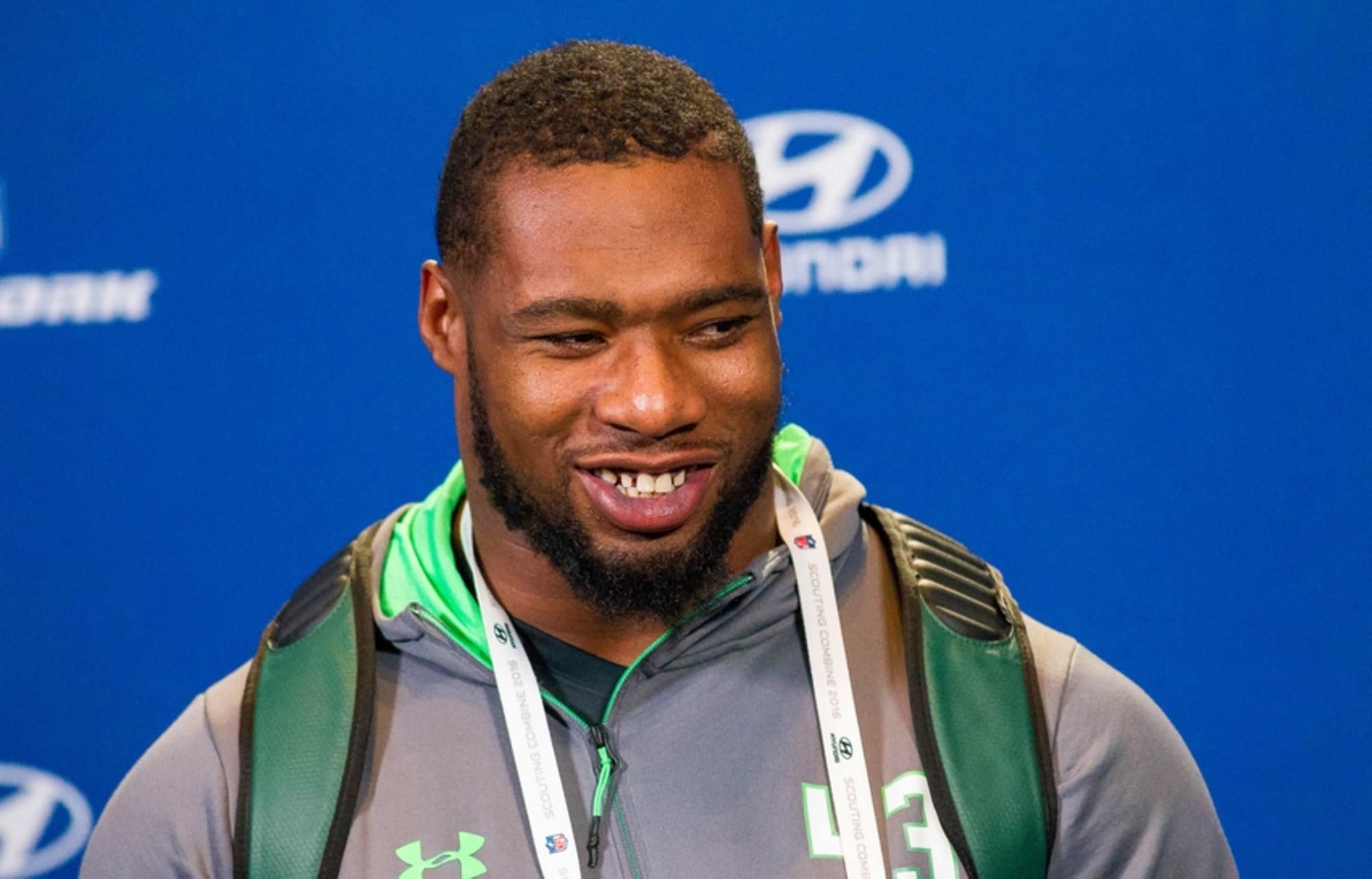 Shawn was involved in an incident at Penn State University on 25 February 2012, and was charged with retail theft, harassment and disorderly conduct; he had shoved a cashier and fled the scene – this was the incident which led to his dismissal from the university's football team.
In January 2013, a woman claimed that she'd been physically assaulted by Shawn, and that he had grabbed her under her armpits and pushed her against a brick wall.
He was arrested on 13 April 2016, after a woman accused him of sexual assault. According to the woman, the two had met at a bar and Shawn invited her to his off-campus residence; he then forced her into his bedroom, took her clothes off and raped her. Shawn was indicted on second-degree sexual assault charged on 20 July 2016 by a grand jury in McLennan County, but was found not guilty on 28 February 2019.
Height, eyes and wealth
Shawn's age is 31. He has black hair and brown eyes, is 6ft 9ins (2.06m) tall and weighs around 290lbs (130kgs).
Shawn's net worth's been estimated at over $2 million, as of May 2023.