Who is Sophie Hunter?
British theatre director, former actress and singer Sophie Irene Hunter was born in Hammersmith, London, England, on 16 March 1978, making Pisces her zodiac sign. She appeared in only 16 movies and TV series prior to retiring from acting in 2010, and is perhaps still known best for playing Maria Osborne in the 2004 drama movie "Vanity Fair", which starred Romola Garai and Reese Witherspoon, and was directed by Mira Nair. It follows Becky Sharp who was raised in a poor family in London, and has now managed to become wealthy; the film won two of its seven award nominations.
Sophie's also known for being the wife of famous British actor Benedict Timothy Carlton Cumberbatch; he's appeared in 98 movies and TV series, and has won 72 of his 232 award nominations, including two Oscar nominations for Best Performance by an Actor in a Leading Role in 2015 and 2022, for "The Imitation Game" and "The Power of the Dog", respectively.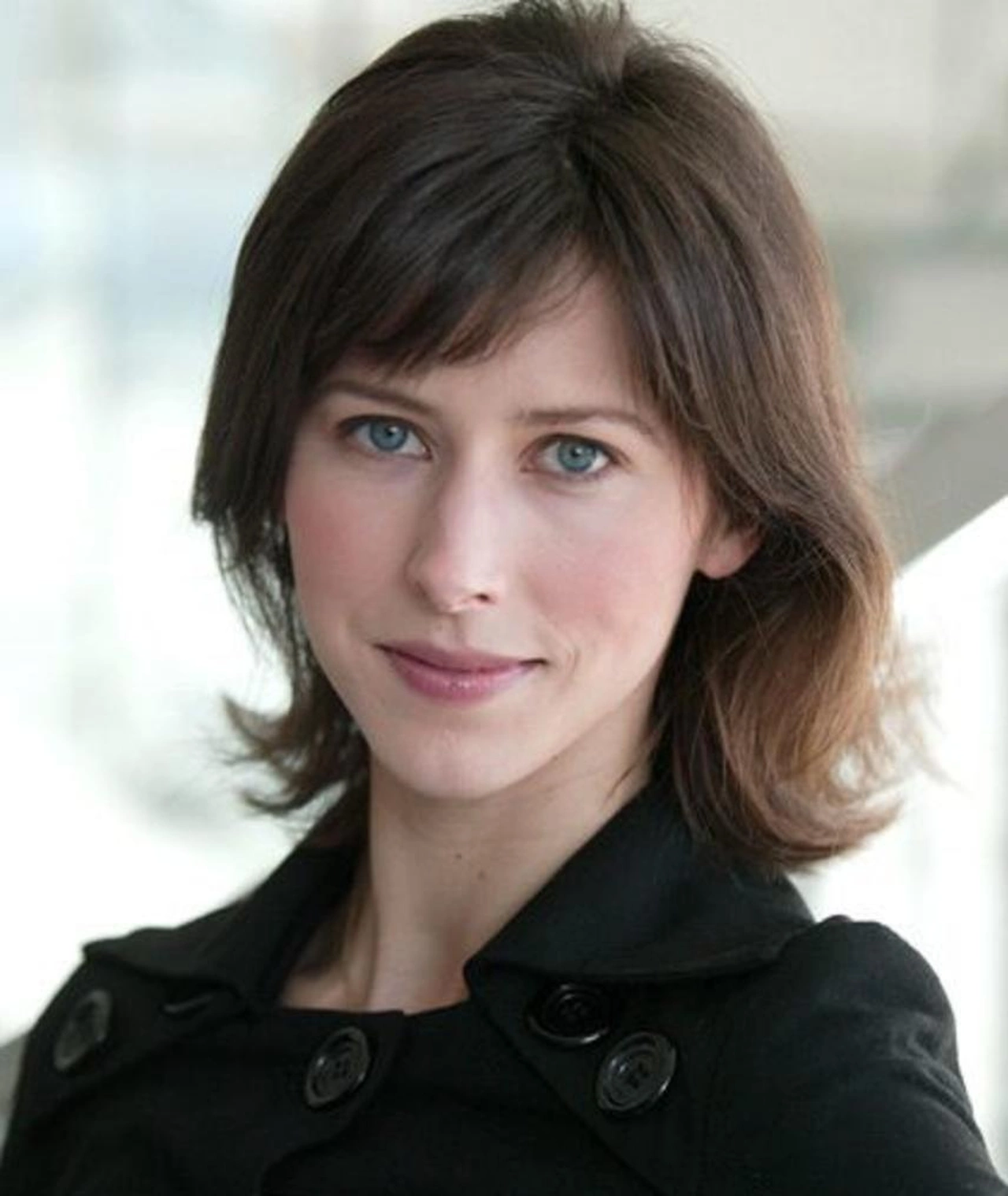 Education and early life
Sophie was raised in London alongside her younger brothers Patrick and Timothy, by their father Charles Rupert and mother Anna Katharine (nee Gow); her parents later divorced, and she has half-siblings Samuel and Lily-Rose from her father's second marriage. Sophie's uncle is British pianist Julius Drake, while her late grandfather General Sir James Michael Gow fought in the British Army in the Second World War; the late British Army general and politician John Edward Bernard Seely, 1st Baron Mottistone was Sophie's maternal great-great grandfather.
She studied at St Paul's Girls' School, and was into several activities during her four years there, as she played soccer, danced and appeared in school plays. Upon matriculating in 1996, she enrolled at the University of Oxford to study modern languages, graduating with a Bachelor's degree in 2000.
Sophie then moved to Paris, France and enrolled at L'Ecole Internationale de Theatre Jacques Lecoq, studying avant-garde theatre for two years, then moved to New York City and attended the Saratoga International Theatre Institute for two years.
Roles in TV series
Sophie's debut TV series role was playing Bella Monday in the 2004 episode "The Maid in Splendour" of the crime mystery "Midsomer Murders", and the same year saw her play Lois in the episode "Citizen Cecil" of the crime comedy "Keen Eddie" and Anna in the episode "Rear Window" of the comedy "My Life in Film".
In 2006, Sophie played Sophronia in the episode "Constantine" of the historical documentary mini-series "Ancient Rome: The Rise and Fall of an Empire", which starred Michael Sheen and Lyall B. Watson, and covers Rome during the rule of Julius Caesar and Nero; the mini-series won a 2007 Royal Television Society Craft & Design Award for Best Costume Design: Drama.
In 2007, Sophie portrayed Tiffany Glass in the pilot episode of the comedy "Mumbai Calling", and her following role came in 2009, when cast to play Annie Boleyn in both episodes of the 2009 biographical historical documentary "Henry VIII: Mind of a Tyrant", which starred Nick Sampson and Laurence Spellman, and follows Dr David Starkey as he's examining the life of Henry VIII.
Sophie's had only two other TV series roles, playing Vanessa in two episodes of the 2009 action mystery "Torchwood", and Witch in the 2010 episode "Macbeth" of the  musical "Great Performances".
Roles in movies
Sophie's debut film role was playing The Girlfriend in the 2004 short romantic comedy "Traffic Warden", and some of her following roles were in the 2005 drama "Friends & Crocodiles", the  biographical drama "The Curse of Steptoe" and the short drama "Strangers" both in 2008.
The year 2009 saw her play Annabel Blythe-Smith in the thriller "Burlesque Fairytales", written and directed by Susan Luciani, and which starred her husband Benedict, Lindsay Duncan and Jim Carter; set in 1930s London, the movie follows one night in the lives of several people, and it won a Seattle True Independent Film Festival Award for Cinematography (Feature).
Sophie's final two film roles were in the short horror "In the Meadow" and the short drama "Maria", both released in 2010.
Theatre
Sophie's a co-founder of the Lacuna Theatre Company, and worked at both Royal Court Theatre (London) and Broadhurst Theatre (New York City) as an associate director for the play "Enron".
She's also an artistic director and co-founder of the Boileroom theatre company, while she's today working with the Phantom Limb Company as their dramaturge on puppetry and marionette, as well as a collaborating director.
Sophie directed the 2011 play "Lucretia", the 2013 experimental play "69° South" and the 2015 play "Phaedra".
Sophie Hunter,Clementine Seely and Will O'Hare in Fermanagh for @HappyDaysEnnisk 's PHAEDRA (https://t.co/hXSsVDbx11) pic.twitter.com/u4LZBSmziK

— The Cumberbatches – B. Cumberbatch & Sophie Hunter (@TheCBatches) August 2, 2015
Other work
Sophie's passionate about music – her French-language music album "The Isis Project" was released in 2005, recorded in collaboration with British songwriter and musician Guy Antony Chambers. Her English-language extended play (EP) "Songs for a Boy" came out in 2011, and was also done in collaboration with Guy.
Sophie's the producer of the upcoming movie "The End We Start From".
She served as a spectator on the 2015 episode "Day 11" of the sports show "Today at Wimbledon", and two episodes (2015-2016) of the sports show "Wimbledon".
Awards and accolades
Sophie won a 2007 Oxford Samuel Beckett Theatre Trust Award and a 2010 International Artist Fellowship by Location One, New York City Award.
Love life and marriage with Benedict
Prior to meeting Benedict, Sophie was in a long-term relationship with British artist Conrad Hartley Pelham Shawcross; the two met at Oxford, and they split in the first half of 2010.
Sophie and Benedict were friends for 17 years prior to announcing on 5 November 2014 that they were to exchange vows. The two married on 14 February 2015 in a large ceremony at St Peter and St Paul's Church, Mottistone, located on the Isle of Wight.
Sophie gave birth to their first son Christopher Carlton Cumberbatch on 1 June 2015, their second son Hal Auden Cumberbatch on 3 March 2017, and on 11 January 2019, their third son Finn Cumberbatch arrived.
Sophie's yet to speak about other men whom she's perhaps been with, she's married to Benedict Timothy Carlton Cumberbatch as of May 2023, and they have three sons together.
Interesting facts and hobbies
Sophie's fluent in French.
She's passionate about all kinds of art, especially painting.
Sophie's been into music since her teenage years, and is today a highly-skilled pianist.
She's a lover of animals and is an equestrian.
Sophie's physically highly active and plays tennis several times every week, while her second favorite hobby is sailing.
Her two best friends are artistic director and founder of SUNO Max Osterweis and British-Argentinian artist Eloise Fornieles.
Sophie's followed by close to 3,000 people on Instagram, and has posted over 450 pictures and videos.
One of her favorite actresses is Diane Keaton, while some of her favorite movies include "Annie Hall", "The First Wives Club" and "Baby Room".
Height, eyes and wealth
Sophie's age is 45. Her eyes are blue and hair's brown, she's 5ft 8ins (1.73m) tall and weighs around 150lbs (68kgs).
Sophie's net worth's been estimated at over $600,000 as of May 2023, and her husband Benedict's at over $40 million.