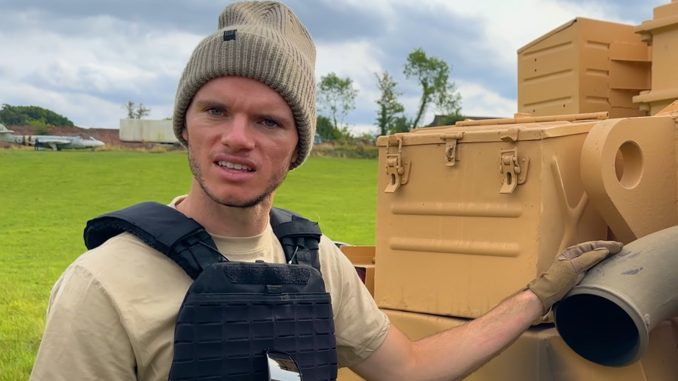 There are many automotive shows both on TV and on the internet, but WhistlinDiesel can't be compared to any of those. Ever since starting his YouTube channel WhistlinDiesel in 2015, it has been Cody Detwiler's mission to bring the most unexpected and eyebrow-raising content to the fore, gaining both praise from his never-ending fanbase, and almost hatred from those who don't approve of his antics for some reason or another.
Given WhistlinDiesel's commitment to putting the most bizarre and outrageous experiments on the internet for everyone to see, it's unsurprising to know he's got into big trouble throughout the years, but will this ever be able to stop him?
Stay here to know all about WhistlinDiesel's legal problems, scandals, fortune, and everything else which makes him and his content so memorable!
Was He Sued?
While it's not rare for Cody Detwiler to try the extreme and risky experiments he shows on his channel WhistlinDiesel, this time he might be getting into serious legal trouble for it.
As it happened, in February 2023 the YouTuber shared a video entitled "I bought a $400,000 Ferrari just to destroy it", in which he talks about the things that the car manufacturer usually finds worthy of legal action when done to Ferrari, such as modifications, mistreatments and anything they don't find goes according to their brand image.
Cody doesn't shy away from defying those rules, though. He started by painting and spitting over the airbrushed Ferrari logo, then affirmed that he'd modified the exhaust system and proceeded to take the Ferrari off-road, where he drove over branches and fences, washed the car with an electric power washer at full force, and then covered it in a plastic air wrapper before throwing ladders and all types of heavy tools over it.
In the end, the car didn't appear destroyed and the video trended on YouTube, but there was a lingering worry about whether it'd get Cody a 'cease-and-desist' letter or something worse. Nonetheless, while to date there hasn't been any news from Cody regarding any legal issue with Ferrari, YouTube demonetized the video for reasons they didn't reveal.
Is WhistlinDiesel Going To Jail?
Cody Dewitler from WhistlinDiesel has recently got into serious legal trouble, and it has nothing to do with Ferrari and his controversial video.
Everything started in May 2022, when Cody and his friends had an unfortunate encounter with a middle-aged man who was hostile towards the group while they water skied on a Tennessee lake. As Cody affirmed, the man who accused them of making 'waves' with their water skis and flipped them off was an off-duty police officer from Putnam County.
Soon enough, police officers on a boat approached Cody and his friends to charge them for recklessly driving their water skis.
According to a video Cody shared after his first court audience in June of that year, authorities offered him and his friend to drop the misdemeanor charges against them in exchange to promote a safety boat course. Cody rejected the deal though, claiming it was blackmail and promised right there to fight the system for what he considered an injustice which could condemn him and his friend to a year in jail for 'splashing water'.
Fast forward to May 2023 – Cody updated his followers on his still ongoing legal battle, and criticized the system for carelessly extending the process. He asked his fans to help him afford the legal costs and take his battle to the Supreme Court by buying an original t-shirt he designed as a protest. However, it's yet unclear what the case's resolution would be.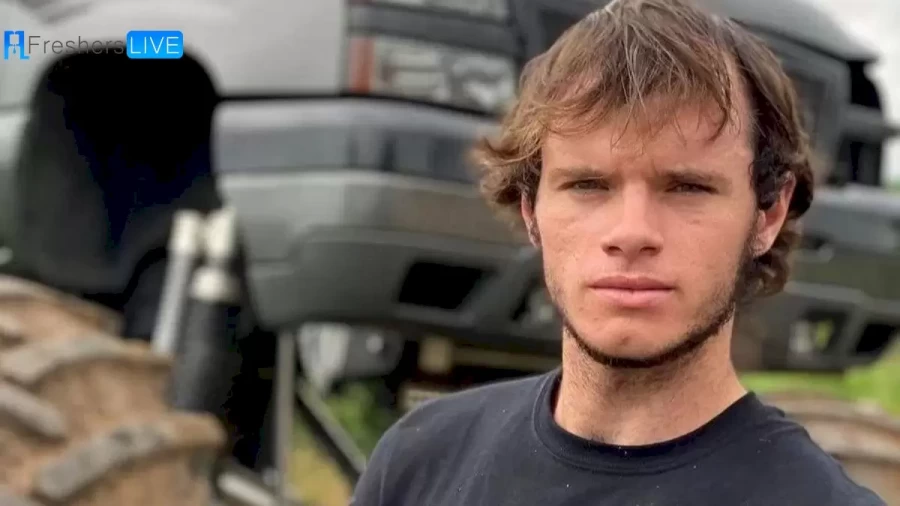 Fake Arrest
It's not rare to see Cody from WhistlinDiesel getting involved in some controversy, including that one time he was arrested as a joke.
The incident happened in October 2022, when Cody and his also famous friends Justin Norton and Keller Moore posted pics on their social media, in which the three of them appeared to be arrested, pointing out that it had happened in Georgia.
Though such a situation would have worried anyone, fans were quick to notice that the poses and angles of the pics looked a little too convenient, especially considering the situation should have been alarming. There was also the fact that the three of them made social media posts about their supposed arrest, and that wasn't normal at all. Nevertheless, Norton denied the fake claims by hilariously affirming Cody had been arrested for 'eating large amounts of concrete' and that he was unable to offer more details at the time.
After confirming that there wasn't any arrest in Dawson County involving the three men, Insider.com obtained a statement from the county's officers which confirmed that they were collaborating with Cody and friends for a YouTube video. In the end, knowing that was quite relieving, considering the recent real legal problems Cody has been facing since mid-2022.
Gun Injury Incident
Another one on the list of upsetting and infamous incidents that Cody Detwiler has been involved with is the time he shot himself in the forehead.
That unlucky and ghastly incident happened in January 2021, and was totally accidental. At the time Cody was practicing his shooting when a stray bullet from his .50 gun which was aimed at the metal plates in front of him, ended up rebounding and hitting him on the forehead.
Even though an incident like this could have scared anyone, Cody seemingly took it calmly, and even had the time to take pics of the injury before heading to the hospital. In the pics' captions, Cody confessed that he was 'lucky' that the incident didn't go beyond a scare, also telling his fans that he would be undergoing a scan and other medical procedures to make sure nothing was out of normal. He also affirmed that not even that injury could take him away from using his gun.
While the scar left by the bullet isn't visible on Cody's forehead, the incident surely makes a memorable anecdote, which he most likely tells from time to time.
Full article https://t.co/9tL1VUzUgk

— Def Noodles (@defnoodles) January 22, 2021
The Stealing Incidents
Although it might seem that trouble follows Cody Dewitler everywhere he goes, there have been a couple of occasions where he's the one to hunt down problems, and even solve them.
That describes the situation which unfolded when he noticed that some of his belongings stored in containers on his property were stolen. In a video shared in December 2021, Cody admitted that the stolen things weren't too expensive, but had some sentimental value. He also explained that one of his off-road cameras had been messed up by someone, but the culprit hadn't noticed that he'd been caught by a camera on the other side, unknowingly giving Cody undeniable proof of the crime.
After the first incident, Cody installed location devices on his belongings, purposefully leaving them around for the thief to see. As planned, the man who stole Cody's belongings eturned to his property and stole more things from him, unknowingly revealing his location.
The process of reporting the incident to the police, waiting for a search warrant, and having his items returned went quite quickly, and Cody decided to not file any charges despite how angry he was. The thief later apologized personally to Cody, giving the end of this saga a bittersweet but happy ending.
On a side note, the WhistlinDiesel video which captured the entire process of finding Cody's items is one of his most impactful ones, gaining over 25 million views.
How Rich Is Cody?
According to online reports, Cody Dewilter has an estimated net worth of close to $5 million. His fortune mostly comes through his earnings from his YouTube channel WhistlinDiesel, merchandise sales, and sponsorships.
Though gaining such a fortune might sound unbelievable in YouTube terms, the truth is that anyone who has watched WhistlinDiesel's content knows that Cody is doing well financially, or so it seems. For starters, the property he owns in Tennessee is valued at around $1 million, according to Cody himself. On top of that, he's also made some expensive purchases, such as a Lamborghini Huracan, a giant tractor, a British tank, $12,000 Dior shoes, and his infamous $400,000 Ferrari. There's also the fact that he offered $500,000 as a reward to locate his father's skid loader, which was stolen when Cody was 12 years old.
Even though these items could have been partially or entirely afforded by third parties, there's no denying that Cody has made good money out of his online stunts, and will continue doing so in the future. However, will his controversies and risky decisions get the best of him, or make him even more famous? That's yet to be seen, so stand by!