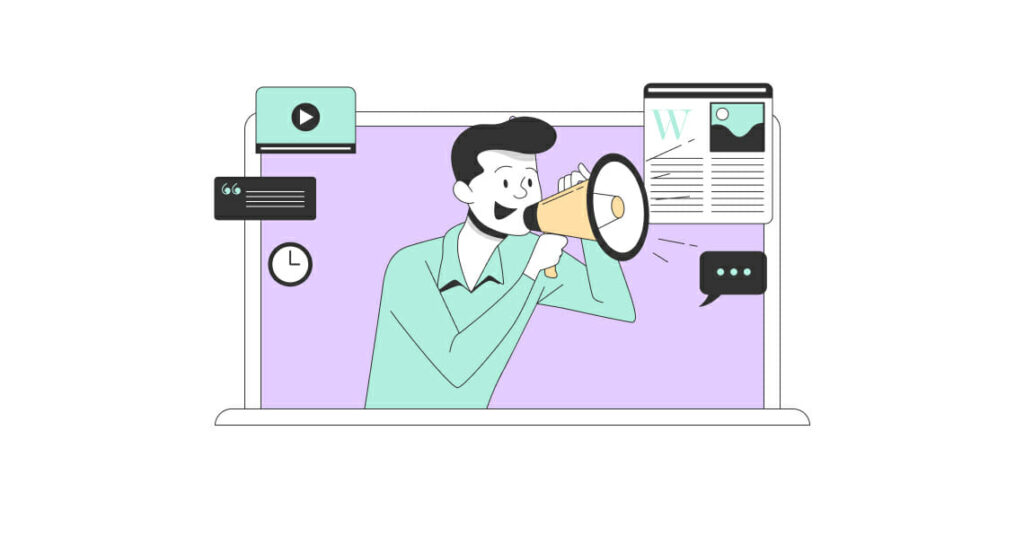 Over the last decade numerous industries have begun to use influencer marketing to reach their target audience. Through influencer marketing brands can reach their audiences in a more personal manner. Viewers "follow" the influencers that they like and the influencers direct the viewers to specific brands that they think will be good for them.
Many industries are focusing their efforts on influencer marketing these days including the fashion, food, travel, toys, tech and Red Casino gaming industries. Influencers share their experiences with the brands that back them and viewers have the opportunity to get the opinion of their favorite influencer.
Not every influencer appeals to all viewers but some influencers are better than others in reaching their audiences with the information that the viewers want and need. Some of the top influencers of 2022 include:
Fashion Industry
Emma Chamberlain – Emma Chamberlain inspires her followers with funny and introspective thoughts about the fashion industry. She is only 19 years old but she's already collaborating with brands like Curology and Hollister in her "Anything Goes" podcasts where she gives fashion advice along with her thoughts on subjects ranging from self-image and self-confidence to relationships and challenges of modern life. Emma's platform has grown because she is known to be raw and honest, not just about what shoes you pair with which dress but about how you relate to the people in your world.
Aimee Song – Aimee Song has basically made a name for herself as a one-woman modeling agency. She works with brands including Revolve, Giorgio Armani Beauty, Laura Mercier, Dior and Lacoste, wearing their products and posing in them in locations around the world. What she might be best known for, and most loved for, is her willingness to share her struggles with mental health. She speaks openly about her battles with depression, anxiety, and suicidal thoughts which gives viewers the chance to truly emphasize with her on a number of different levels.
Gaming Industry
CarryMinati — One of 2022's fastest-rising influencers, CarryMinati, is also a funny and diverse host whose antics and reactions keep his fans engaged and laughing. CarryMinati, whose real name is Ajey Nagar, is an Indian Youtuber who has 2 channels, CarryMinati where he discusses subjects of interest and CarryLive which he dedicates to games and live streams. His Indian fans are fond of his hobby of creating Hindi-language diss songs as well as comedy material and parodies. Ajar has been uploading videos to YouTube since he was 10 years old when he started broadcasting his reactions to various video game footage. Today his gaming content specializes in Counter-Strike::Global Offensive  and he often imitates Indian actor Sunny Deol during the gameplay.
Lachlan – Lachlan Ross Power is an Australian YouTuber. He is Australia's sixth most-subscribed and fifth most-viewed channel on YouTube. His video game commentaries, under the name CraftBattleDuty features commntary on primarily the games of Battlefield, Call of Duty, Fortnite and Minecraft. Lachlan is the founder of PWR.Supply, a lifestyle apparel brand and gaming company which owns Team PWR — the OCE region's premier esports team that operates out of Queensland.
Food and Drink
Daddy Cooks Food – Daddy Cooks Food conjures up visions of the male in the household taking over the cooking responsibilities in the kitchen. So no surprises that that's exactly what Matt is doing, creating recipes and dishes and taking his family and viewers along for the ride. Danny Cooks Food appears mainly on Instagram where he brings his audience into his world of culinary delights including first courses, main dishes and desserts. His broadcasts often include his efforts to raise money for important causes and showcase new entrepreneurial projects.
BOSH! – BOSH! Is Henry and Ian, a pair of plant-based foodies who want to teach the world about how to follow a vegan diet. More than half a billion people have already tuned into the Living Life on The Veg cookery TV show where they share everything that they know about creating nutritious and simple meat-free, dairy-free, egg-free and fish-free meals. In-between the recipes and cooking advice BOSH! shares tips for people who want to become fully vegan or who just want to cut down on their meat and dairy consumption. Their channel also features plenty of discussions about climate change, animals and the world in which we live.
Tech
Sara Dietschy — Sara Dietschy has one of the most popular female-tech review channels on YouTube. She broadcasts on YouTube where she does tech reviews, vlogs and docu-series about the tech world.   Her podcast show "That Creative Life, brings some of the biggest names in tech to the viewing screen.  Her content is funny, down-to-earth and  relatable but audiences rely on her knowledge which she shares freely in her broadcasts.
Marques Brownlee  — Marques Brownlee's popular YouTube channel, MKBHD, features the newest gadgets and updates in tech together with his commentary on the tech industry. He reviews every kind of tech imaginable including  smartphones, headphones, tablets, speakers, camcorders, smartwatches, Tesla's Cybertruck and Nike's self-lacing boots. Viewers wait for his sitdown interviews in which leaders in the tech industry such as Mark Zuckerberg, Bill Gates and Elon Musk discuss their products and other innovations in the tech world.