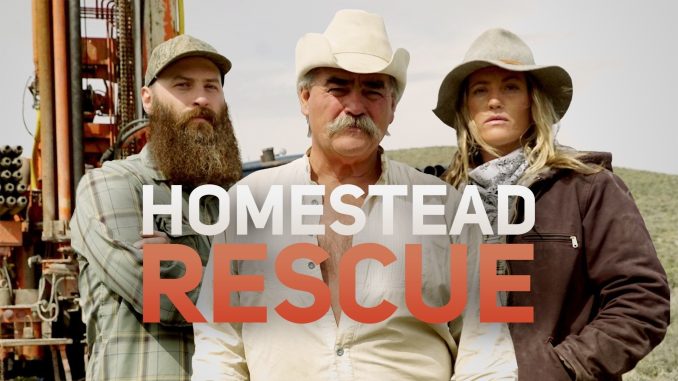 About "Homestead Rescue"
The popular home renovation show "Homestead Rescue" first aired in June 2016 on Discovery Channel. The show's host, Marty Raney, is a well-known musician, climber and songwriter, with a passion for survivalism. Before shooting to fame on the small screen, Marty worked as a Denali mountain guide – one of his first TV gigs was hosting "Ultimate Survival Alaska" on the National Geographic Channel.
Born in 1957 in Alaska, USA, Marty dropped out of school and moved out at the young age of 16. The outdoorsman began working in the grueling logging camps of Southeast Alaska in the same year, and climbed the highest mountain peak in North America, Mount Denali just a decade later. Somehow, he also found time to focus on his musical career, which was placed on a backburner after listeners blasted the homophobic undertones in his controversial song "Adam and Steve".
Nevertheless, Marty has done a great job hosting "Homestead Rescue" over the last few years. Through it all, he's been supported by his loyal wife and childhood sweetheart Mollee Roestel; the couple walked down the aisle in 1974, and share four children – Misty, Miles, Matt and Melanee.
Marty and Mollee moved around quite a bit in the early years of their marriage, as their first daughter was born in Canada. All four of the Raney children are qualified mountaineers, and we can confirm that Misty Raney works as a homestead builder and carpenter, and splits her time between Alaska and Hawaii. Her husband, Maciah, is also a carpenter, meaning that there are plenty of skilled laborers in the family.
Moving on to "Homestead Rescue", viewers have many questions about the Discovery show. How much of it is real? Do Marty and his kids really help people live off the grid? Who actually pays for all these costly renovations? Today we'll be doing a deeper dive to find out everything you ever wanted to know about the series.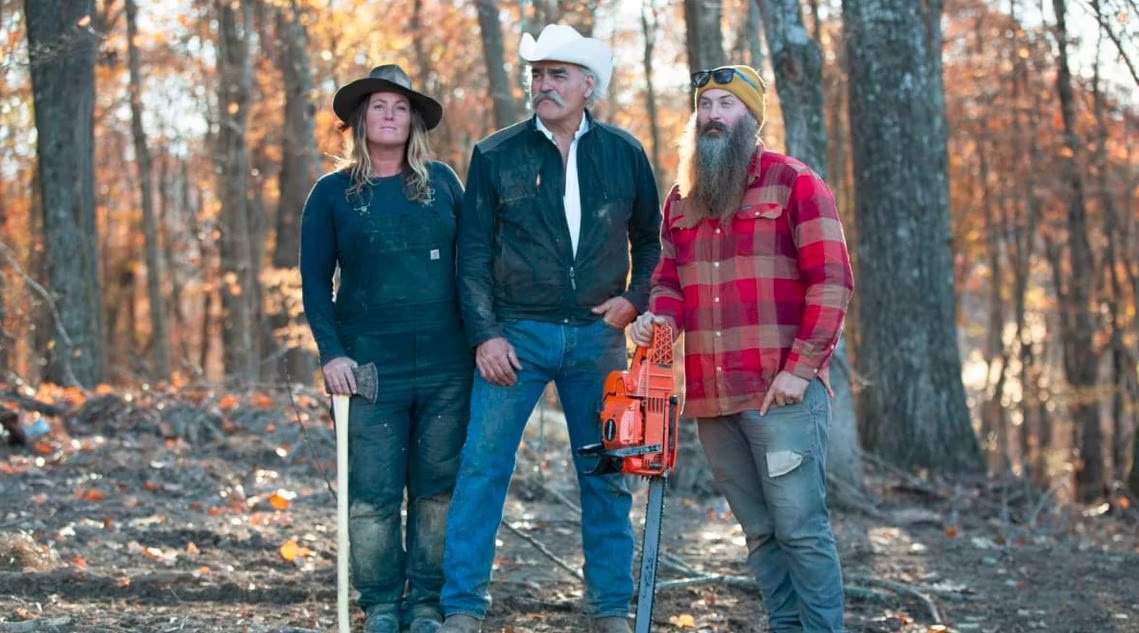 In a 2016 promotional interview, Marty confirmed that Discovery pays for all renovation work,  but the network also insists on cutting a few corners in order to save money whenever possible, as Marty said: "The first thing Discovery wants us to do is to scour the property, and to use everything that's not nailed down, if we can, in the betterment of the homestead. There are some very ingenious things that happen."
As for how much of the show is real, only the participants and cast members know the whole truth. It's natural for all reality shows to have a few scripted elements, but one disgruntled couple who featured on the first season of "Homestead Rescue", later filed a lawsuit in which they alleged that their experience was anything but authentic.
Kim and Josh Zabec, owners of the Revolutionary Roots Farm in Virginia, turned to the Raneys after part of their homestead was ruined by pigs. The couple subsequently shared their experience on social media, and claimed that the Raney family didn't help them anywhere near as much as they expected. In the end, they sued the show and claimed that TLC initially got in touch with them to participate in a program about successful homesteaders, not ones that needed help. It's evident that Kim and Josh were unhappy with how they were portrayed on the show, but the outcome of their lawsuit against TLC remains unclear.
However, Marty is passionate about helping as many Americans as possible to live a simpler lifestyle off the grid. His long history of living in remote parts of Alaska made him an attractive prospect for his own show, and helping people live sustainably is one of his favorite things to do. The idea of a simple lifestyle far removed from today's fast-paced world is undeniably appealing to many people, especially with the new trend of "slow living", so as long as families get in touch with Discovery to be part of the "Homestead Rescue" experience, Marty will continue assisting them to the best of his abilities.
Have a question for Marty Raney? Post it below and he might answer it on-air next season!

Posted by Homestead Rescue on Wednesday, September 7, 2016
With that said, Marty landed himself in hot water with Discovery when a news outlet caught wind of his aforementioned song "Adam and Steve", which featured on his 1997 album "Strummit from the Summit". Although at the time the song didn't make much noise, a news outlet in 2020 asked Discovery, Marty and the producers of the song to comment on the single. A week later, the song was removed from Spotify, Apple Music and Amazon Music.
So how did an obscure single from a 1997 album cause so much backlash over two decades later? An anonymous source brought it to a news outlet's attention in the midst of a growing conversation about the unfriendly working culture on many Discovery shows. An article written about the unwelcoming and "blokey" atmosphere on the set of the show opened up a can of worms, with many others coming forward with their own stories to recall their own experiences.
The production team behind "Homestead Rescue" immediately released a statement declaring: "Raw have no knowledge of this song, which was released 23 years ago). We are shocked by its content and we do not share any of its sentiment." Production was taken over by All3Media America shortly afterwards. Likewise, Discovery denied that "Adam and Steve" reflected the show or the network's values in any way.
Nevertheless, at that point Marty was too big of a star to be given the boot by the network, having worked hard for his success, and having helped Discovery boost its ratings considerably. Since then, "Homestead Rescue" has surpassed ten seasons, and is set to be on our screens for years to come. The survival expert is also as active as ever on social media, and makes sure to keep his fans in the know regarding his professional projects.
The latest season of "Homestead Rescue" aired in late February 2023, and featured more fantastic builds and challenging projects for Marty and his kids to tackle. For the time being, there's no news regarding the show's future filming schedule or any releases.