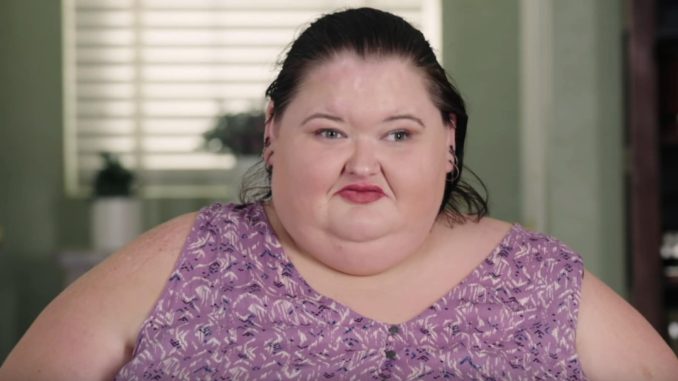 When "1000-lb Sisters" premiered on TLC in January 2020, fans were immediately touched by the love story between Michael and Amy. Viewers lauded Michael as he supported Amy through weight loss, held her hand before and after weight loss surgery, and started a beautiful family of four with her and their two boys. However, in the show's fourth season, fans watched as Michael transformed into an unsupportive husband and irresponsible father right before their eyes; the caring and supportive man they had fallen in love with in the previous seasons was no more. In his place was a difficult, insufferable man who left all childcare and household responsibilities to his wife, who had just delivered their second child, withheld financial support to his family, and was allegedly physically and mentally abusive towards Amy and the children. Given the strained relationship between Amy and Michael, news of the couple's impending divorce came as no surprise. Could Amy Slaton's divorce become her downfall?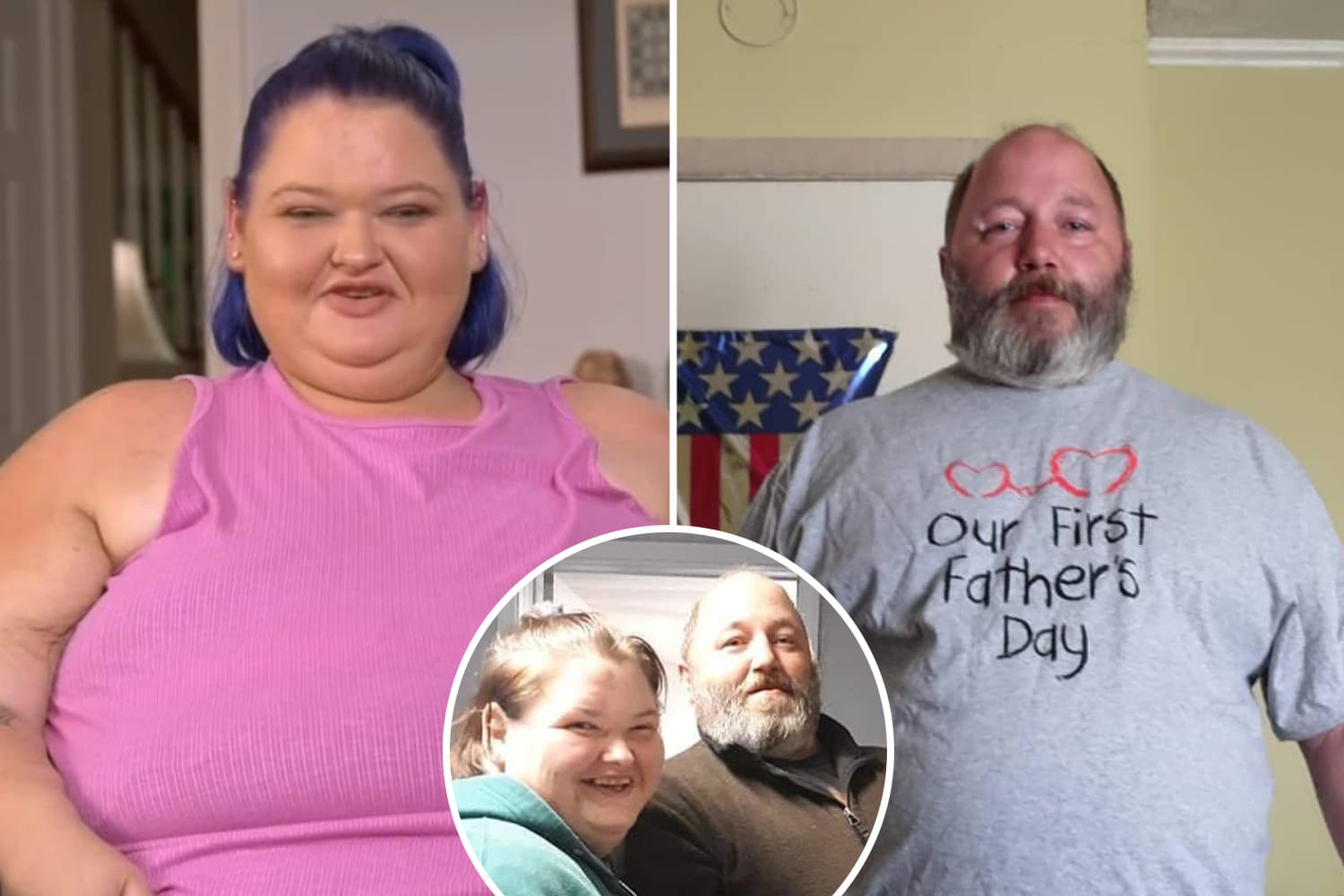 Weight Loss Transformation
Born in October 1987, 35-year-old Amy Slaton is a reality television star, known to her fans for her impressive weight loss transformation over the past five years. She rose into the limelight in 2020, as one of the two sisters in TLC's "1000-lb Sisters." The show promised to give fans a glimpse of the life of Tammy and Amy, who had struggled with excess weight for most of their lives. Fans watched and cheered the sisters on as they resolved to lose enough pounds to qualify for weight loss surgery, undergo surgery, and follow a strict diet and exercise regimen for the rest of their lives to maintain a healthy weight.
The "1000-lb Sisters" decided to transform their lives, but only one actuallyshowed a serious work ethic, and remained consistent enough to achieve her weight loss goals. At the beginning of the show, Amy weighed 406lbs – about 175kgs – while her sister, Tammy, weighed 717lbs, or well over 300kgs. While Tammy demonstrated a bad work ethic and struggled to eat healthy meals, exercise consistently, and muster enough motivation without relying on outward motivation, Amy worked silently, following her doctor's instructions religiously, and bravely working through the physical and emotional hurdles she encountered without breaking her dietary and physical activity restrictions.
Amy's dedication finally paid off, when her doctor scheduled her for gastric bypass surgery in 2019. Between her diet, exercise routine and surgery, she lost 130lbs, and since when Amy has managed to keep her weight at 275 pounds. The only weight gain she's recorded since 2019 was during her two pregnancies, but even then, the highest weight she recorded was 288lbs, and still reduced her weight down each time after giving birth, and currently Amy weighs 225 pounds.
Amy and Michael started their life together in a secret ceremony, when they 'eloped' in 2017. Two years later in 2019, the couple held a beautiful ceremony, and invited their friends and families to witness their union. Her excitement was palpable as she announced her big day to the world, calling it the beginning of her new life with her husband. In the ceremony, Amy and Michael renewed the vows they'd made in secret two years earlier, and shared the story of how they met.
"1000-LB Sisters" star Amy Slaton reveals incredible weight loss – see bikini pic NOW! https://t.co/wEQsl9VALR

— TMZ (@TMZ) April 19, 2021
The stars aligned for Amy and Michael and set them on a path to meet and fall in love long before they were born; their destiny started with their parents living in the same town, Dixon, Kentucky. Naturally, growing up in the same town meant that Amy and Michael would meet at one point in their lives, since they were bound to attend the same school, actually in high school. They became good friends and continued to build on their relationship, which eventually deepened into an intimate relationship that had them pledging to spend the rest of their lives together.
After the Vows
Amy and Michael settled into family life comfortably. They hoped to start a family immediately, but Amy's doctor, Charles Procter, insisted that it would be impossible for her to carry a pregnancy to term at the time with her weight . Determined to fulfill her life-long dream of becoming a mother, Amy got to work with Michael as her loudest cheerleader and greatest supporter. Within months, Amy was down to 275 pounds and ready to become a mother. 
November 2020 brought good fortune to the life of Amy and Michael, as they welcomed their first child, Gage, in an episode of "1000-lb Sisters." Their joy was palpable as Amy gushed over the immense love she felt for her son in a confessional in the show. She quelled her fan's worries over what the birth of her son would mean for her weight loss journey, when she released pictures of herself in a bathing suit a few months after delivery. In the before and after pictures, Amy showed herself in a 5XL bathing suit before her weight loss transformation, and juxtaposed the image with a current picture of herself in an XL bathing suit, showing that she'd lost all the baby weight, and was back to her pre-pregnancy weight. Her doctor joined the couple's fans as they marveled over Amy's achievement.
Two years later, Amy and Michael completed their family when they welcomed their second child, Glenn; she delivered the bundle of joy in July 2022. In an interview with Us Weekly, Amy confirmed that Glenn would be her last child. When her birthday came in October 2022, Amy shared a reflection on her relationship with Michael and the family they created, acknowledging that she had a wonderful man by her side, and two equally wonderful children, adding that she was proud of herself for how far she and her family had come. Unknown to her at the time, the life she took pride in would begin to disintegrate, and she would be walking through the halls of the Kentucky Court of Justice answering Michael's petition to end their marriage.
Rocky Relationship
The once-rosy relationship between Amy and Michael started to disintegrate after the birth of their second child, Glenn. Shortly after his which, Amy called out Michael for being unsupportive. She expressed her frustration over his behavior in an episode of "1000-lb Sisters" after she walked in on him playing video games in an untidy room, and launched into a tirade accusing Michael of refusing to pull his weight around the house and leaving all the household work and childcare to her, even as she recovered from childbirth.
After the initial outburst, Amy and Michael's marriage deteriorated quickly. Amy racked up more accusations against Michael, revealing that he was violent and hit the boys occasionally under the guise of disciplining them. He had also become too controlling, and had attempted to stop Amy from taking the boys out to enjoy a meal with her sister Tammy. In addition to being obstinate and refusing to help out around the house, Michael had stopped making all financial contributions to the family.
In February 2023, Amy called 911 seeking help after a violent episode by Michael. In the call, Amy reported that she and Michael were having a heated conversation when he started throwing things. When police officers responded to the distress call, they found the couple arguing over the marriage, but noted that neither of the now estranged lovers were sober. According to one of the officers who responded, Amy was adamant that she wished to end their marriage, but Michael insisted that they should remain married. No arrest was made but the incident marked the beginning of the end of the marriage, since Michael filed for divorce a few days later.
Legal Battle
Currently, Amy and Michael are in the middle of a contentious divorce that could be her downfall. According to court documents, Michael trashed Amy's claims that he left all childcare to her, and challenged them in court. The judge found that he'd been sharing the careing role with Amy, granted him joint custody of the children, and instructed both parents to create a parenting schedule, allocating each parent time with the kids. A second directive from the judge requires Amy and Michael to keep a distance of at least 500 feet between themselves at all times, with a third directive requiring the couple to only communicate with each other under the court's supervision. 
A contentious divorce could mark Amy's downfall for three reasons – first, Amy will be losing her biggest supporter, who held her hand throughout her weight loss journey. Second, Amy has always hoped to be a good example to her kids, and give them the stable childhood that her mother denied her and Tammy. Third, she has held the dream of being a mother, which could quickly turn into a nightmare if she loses custody of her children.
Fortunately, Amy has cultivated a large and supportive fan base, and has been receiving encouraging messages calling her a great mother, and inspiring her to remain strong. For now, fans can only hope that Amy maintains the positive attitude and determination she kept throughout her weight loss journey, as she braces for the legal battle and changed family circumstances ahead.