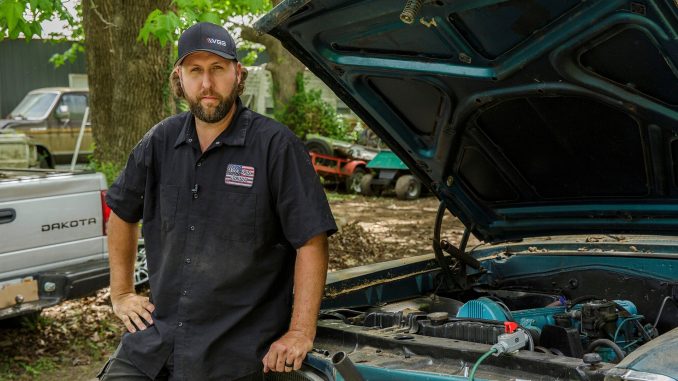 A web series called "Vice Grip Garage" became one of the trending reality automotive shows on the social media platform, YouTube, headlined and produced by self-taught mechanic Derek Bieri. It's steadily attracted a huge following since it was launched in 2018. While this web series featured auto restoration, customization and repair just like those popular auto-related shows on mainstream and cable channels, it focused more on reviving junkyard-abandoned vehicles using regular folk's budget and innovative means. The garage's recent move from Minnesota to Tennessee became controversial, and led fans to wonder as to the reason behind the transfer.
Meet Derek Bieri, the creator of "Vice Grip Garage"
Many automotive reality TV shows have a scripted or heavily produced format in which scenarios and interactions may be staged to make things more interesting. However, these planned situations couldn't be applied to "Vice Grip Garage", because the channel's content creator was more of an "as-is, where-is" kind of guy.
TODAY AT OUR PRI BOOTH…. Meet Derek Bieri of Vice Grip Garage from 11am – 12pm.#WireCare #PRI #PRI2021 #ViceGripGarage #WireCareCrew pic.twitter.com/1bsracAzL1

— WireCare (@wirecare) December 11, 2021
Growing up years
The popular YouTuber Derek Bieri was born on 16 May 1984 and grew up on a 1,200-acre dirt farm in the northwest of North Dakota, describing it, which was adjacent to his grandfather's 2,200-acre farm, as somewhere near the edge of Canada. There were no spare parts stores or even grocery stores or the like in their community back then. He lived in hand-me-downs, and if something broke down, his father, uncles or grandfather would find a way to fix it with their limited resources. They would normally look for parts in the yard stored with 100 years of junk, and cut out whatever part they needed. For instance, there was a Massey Ferguson Combine with a small block Chevy in it, and the engine broke down during harvest time. To make it work again, his father took the engine of a working Chevy pickup truck and made the swap. It didn't make any sense at all from his perspective as a child. He only realized at that time that their family was living in hard times, and that his father did what he could to harvest the crops so they could pay the bills. After the harvest, the engine would be put back into the pickup truck, so they could use it to go to the town proper.
Learning from his father and grandfather about automotive
Fans of his automotive web series were surprised to learn that in terms of mechanical aptitude, he didn't go to any school to get a certification, nor did he have the desire to earn one. In an interview, he claimed, 'It's just a trait and a skill that I just picked up over the years.' Apparently, he was quite observant as he watched his father and grandfather when they tinkered with several vehicles, and acquired pretty decent skills doing just that. Learning to adapt to his surroundings and thinking outside the box to find unique ways to make things possible, was what he believed made him what he is today.
Former jobs before getting into YouTube
Derek had a corporate career before doing "Vice Grip Garage." He was mostly attending to several companies in which he served in different managerial capacities, such as owner, president, or vice-president. Due to his belief in putting more value on the people working for him, and not on the process or product, he was quite successful as a result – he said that treating people the right way would automatically provide a good outcome.
While he was pretty good at managing businesses, it came to a point that he became tired of scrubbing his nails after his favorite time in the garage, and shaving each morning to look presentable in attending board meetings the next day. He wasn't happy anymore with what he was doing, so he hung up his suit jacket in exchange for his flannel shirt. That decision brought him so much joy.
The fascinating world of "Vice Grip Garage"
Auto-related reality TV shows have proliferated over the years, and some of them even dominated certain timeslots on cable channels, but no one expected that the genre could also amass loyal viewers on a different platform such as YouTube. Get to know the fascinating world of "Vice Grip Garage."
@hello_jessa_b has supported a guys vehicle hoarding & motorsports addiction for 20+ years. I can tell stories for…

Posted by Vice Grip Garage on Saturday, April 10, 2021
Origins of the online series
Back in 2018, Derek Bieri, a self-confessed gearhead who had been tinkering with anything related to vehicles for most of his life, started to wonder if he could share his everyday garage activities with others, similar to those automotive shows he watched online, saying that he had enough knowledge and experience restoring classic cars and customizing them as well. Armed with a broken and old version of the iPhone that he taped to his garage door, he went on to do what he normally did regularly. One of his main reasons for doing the series was to document what he loved doing, share a bit of what he knew, and provide entertainment at the same time.
Making it run again – the recurring theme in the series
One of the things that set Derek's "Vice Grip Garage" apart from auto restoration TV shows was its distinctive content creation. He made sure that everything he did on his channel wouldn't compromise the authenticity of his skills and the show in general. It was quite evident on his very first episode entitled "1969 Camaro Z28 First Start in Years – Will it run?"  He was a bit awkward at first and just blurted out whatever he felt, but he was honest about what he thought would work and not work with his project. Other auto-related shows were highly focused on the great "reveal" at the end of an episode, showing the finished product, whereas Derek's main goal was to make the abandoned vehicle run again with whatever he could use in his garage, including pieces left from classic swap meets. He even placed a disclaimer at the beginning of an episode, part of it reading 'I'm an idiot. Do what I do at your own risk. Don't take my advice unless you are really super desperate.'
An old school mechanic with great storytelling talent and a lot of humor
Most of the uploaded videos on his channel showcased the challenges he took on, and the outcome of the restoration process. While he had modern tools to help him revive the car, Derek mostly relied on his incredible instincts or sense just like old-school mechanics. Most of his projects ended with positive results but he wasn't shy to also share the setbacks that he encountered. One of the main reasons why his YouTube channel grew was his humorous take on each challenge that he bravely or stupidly took on. While he was serious about completing his restorations or repairs, he never let viewers forget that he also did it to entertain people, and get them engaged so that his followers felt that they were part of his journey.
Top two unforgettable projects and moments in "Vice Grip Garage"
Resuscitating dilapidated wrecks that were long forgotten and buried deep in junkyards lured every obsessed gearhead, not just locally but also internationally. His YouTube channel already had more than 1.5 million subscribers and had garnered close to 400 million views – here are some of the most memorable moments he had in the series:
The challenge: 1968 Buick LeSabre 400
In January 2020, Derek featured a 1968 Buick LeSabre 400 with a hard top he found in a junkyard in western South Dakota. It was originally purchased by his parent's friends in the late 1960s with a matching order sheet from a car dealership, but had been left untouched for 26 years after they passed away. Derek was pretty excited to take on the challenge of making it run again, and drive it 600 miles or about 900kms to get back home. He said it was powered by the high-performance 350 small block with high compression and a TH400 transmission, three-speed automatic gear box. It even had an eight-track player, which was quite extraordinary at that time. He was surprised that he found everything under the hood, that no one had snatched parts from it. At first glance, most of it was in good condition, considering that it was long forgotten.
Along with one of his sons, Derek cleaned, changed the tires, and made the necessary adjustments by replacing a few parts and loading it with fuel, oil, and water. It took quite some time but he eventually had it running. The real battle was driving it back to his home, which he successfully did despite some minor issues along the way. It took him so long that he was exhausted; it didn't help that it was getting colder by the time he opened the garage. He said that the time and effort he spent on the Buick was worth it. This episode generated over 11 million views, and was one of the favorites of his loyal following.
The challenge: 1972 Chevrolet Chevelle
After Derek sold a couple of his vintage Chevelles from his collection, he felt that he needed another one. In April 2020, he bought a Chevrolet Chevelle online "sight unseen," which was generally a bad idea. The Chevy hadn't run for many years, and hadn't been registered since 1990. He only saw one picture of it, but it didn't really matter because he was compelled to have it. After paying for it online, he digitally mapped where it was, about 600 miles away from home somewhere in Indiana. Initially, he gave the car project about an 8% chance of successfully working, but when he lifted the hood and checked out the condition, he lowered it by half.
After working under the hood for quite some time, replacing some parts and the tires, Derek was successful in making the engine run, but said that the car sounded quite tired. He named the 1972 Chevrolet Chevelle Malibu "Independence," which was highly inspired by the blue and red stripes with the white stars painted the car. The next goal was to bring it back home, which was difficult because the steering wheel had a mind of its own. The worst part was that the longer he drove the car, the smell inside, which was a combination of branding cattle and fresh-cut grass, was getting to him. Also, something was dragging under the car, but he laughingly said that it would rub off.
The whole time he was on the road, he needed to adjust his speed to ensure that he could get home in one piece. His arms were getting tired because of the clunky steering wheel. He only stopped for fuel when he was about 150 miles about 250kms away from home, but there were no major leaks. He eventually reached home without any traffic tickets and breakdowns, but he concluded that the car didn't have another 30 miles in it, so he had no idea what to do with it. Little did he know at that time that he would use it to join competitions, after rebuilding it.
Moving from Minnesota to Tennessee
Accepting challenges and working on dilapidated cars made his auto restoration process highly relatable to many regular gearheads, and thus a beloved figure in the automotive world. When he made the bold decision to leave his home in Minnesota and transfer to Tennessee, his loyal following was confused. Speculations surfaced on social media platforms as to the reasons behind it. Aware that people were talking about it, Derek Bieri explained why his family decided to relocate. This was to assure the fans that nothing untoward happened, and that his web series, "Vice Grip Garage," would continue to air new episodes as usual. The major reasons for the transfer were:
Better for the children
While living in Minnesota was a great experience for the family, his wife, Jessica, shared that they wanted a different environment for their children. She said, 'We were both raised kind of in a country or farm setting, and we always wanted that for our children.' Derek also said that it was getting inconvenient for them to simply drive a snowmobile on his property without a neighbor calling the police. He wanted the kids to experience what he and his wife had when they were still living on a farm, such as jumping on a dirt bike whenever they felt like it or just running around freely exploring the area. This was a lifestyle that was perceived as normal in Tennessee.
Enjoying a better weather
One of the major attractions of Tennessee was the kind of weather it had to offer – they still get to enjoy the four seasons, but the climate was generally mild and pleasantly warm. The better weather gave the auto restorer more options to do his business, as he wouldn't be hampered by the freezing temperatures while documenting his activities. That way, he could produce more content for the channel.
Boost family savings with lower expenses
Derek discovered that Minnesota and Tennessee not only differed hugely in their weather, but also in living expenses. When it came to paying mortgages and utilities along with insurance and taxes, living in Tennessee meant that his family could save more money. A great burden was lifted from them when they found that the state didn't charge levy residents income tax. It would be a great help for him since he invested so much in establishing his channel along with producing the kind of content that he preferred; he never cut corners when documenting his auto rescue projects. Its location was more convenient, and this meant driving fewer miles so Derek saved on other expenses such as motels, gasoline, food, and other miscellaneous items.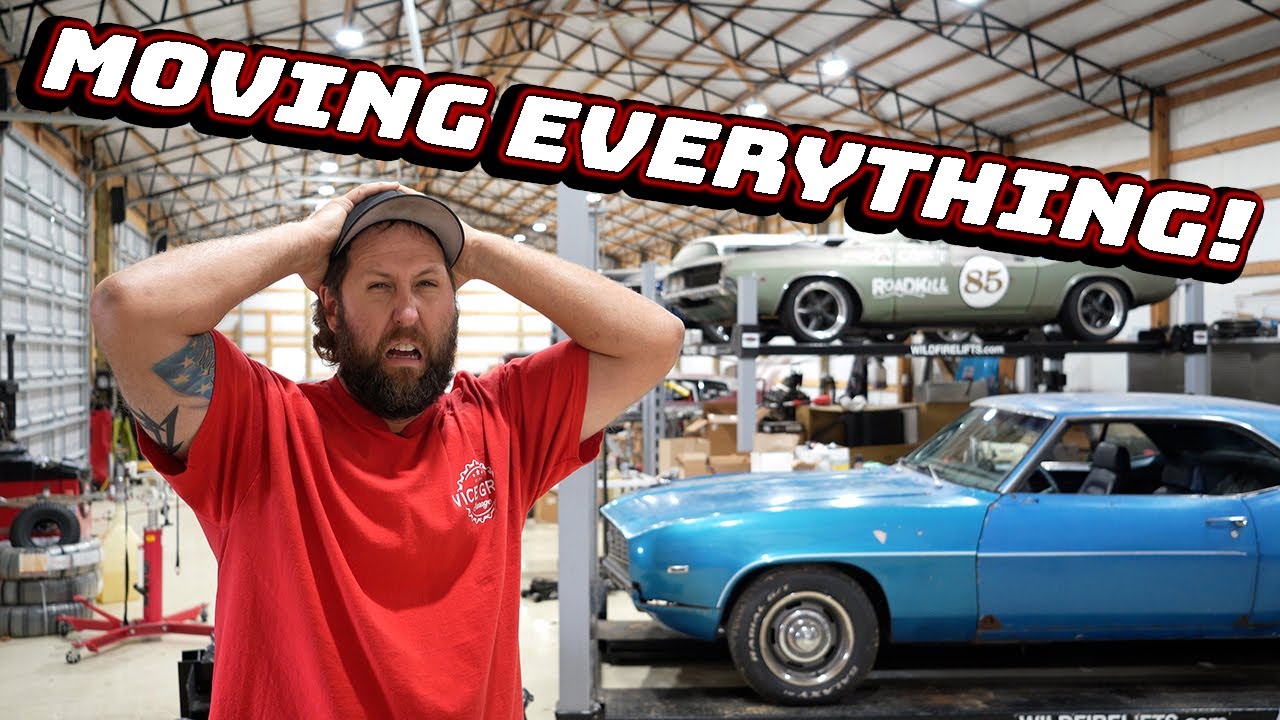 More time for the family
Most people thought producing content for his channel was easy, as he only worked on the car in a regular environment, not realizing that it was quite time-consuming. The travel alone from one shop to another took so much time away from his family, as it meant that he would be working almost every single day. Moving to Tennessee gave him a better location that proved to be more convenient for his type of work. It meant he would be present for most of their family activities, even the simple ones of just having to watch movies with them. It also gave his children the opportunity to experience more, since being in a central location made going to several events possible than when they were still near the Canadian border, with limited options.
Creating a connection with his audience was what motivated him to continue producing content for his online presence. To this day, Derek Bieri and his family are stunned at the level of inspiration that they gave to normal people, especially during the Covid-19 pandemic. However, he wouldn't mind losing the popularity and the money he earned from it if it would compromise his time with his family. He wasn't just raised to appreciate the craftsmanship of the bygone era but also, most importantly, to put so much value in keeping the family together. In fact, his family would still return to their North Dakota property to help when they could every year, with branding the cattle and assisting during harvest season, to continue with the family legacy.