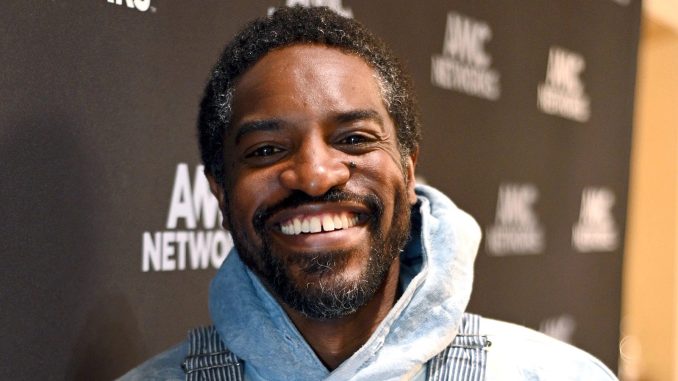 André Lauren Benjamin – also known as André 3000, or simply 'Dre' – is widely recognized as one of the greatest rappers of all time. Born on 27 May 1975, in Atlanta, Georgia USA, he gained fame as half of the southern hip hop duo named Outkast, alongside fellow Atlanta-based rapper Antwan Patton, also known as 'Big Boi.'
Their unique blend of funk and hip-hop, coupled with André's impressive lyrical ability and creative vision, set them apart from their peers and made them one of the most influential acts of the 1990s and 2000s.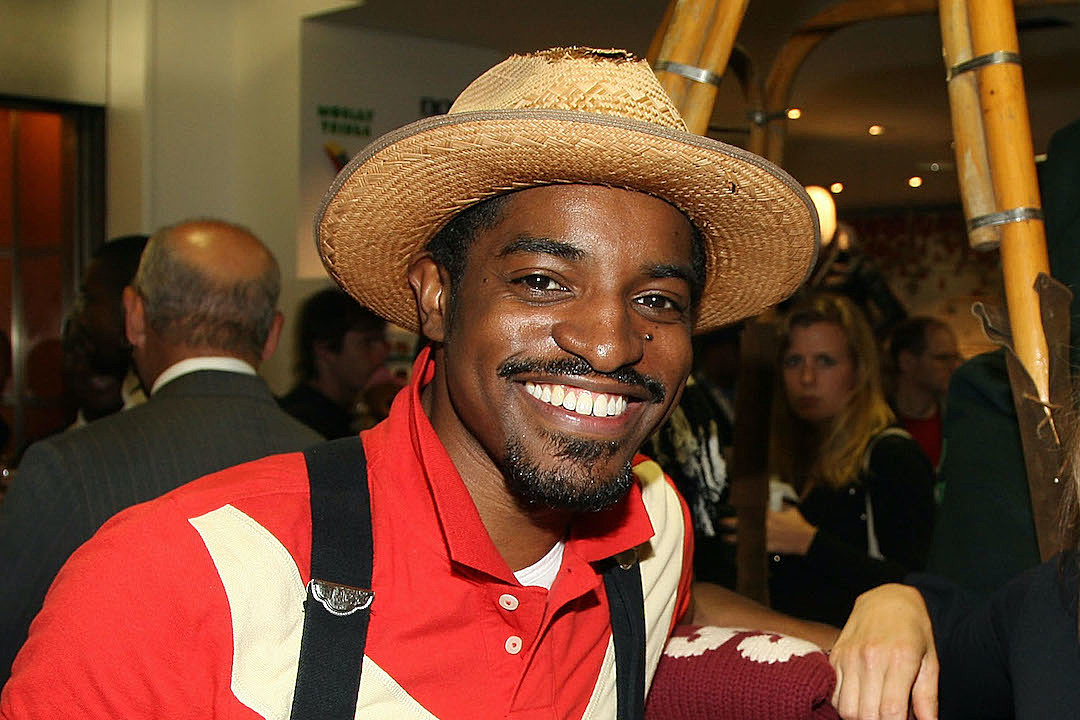 In spite of being celebrated as a pioneer of the genre, André hasn't released a full-length album in over 15 years, meaning he actually has zero albums to date. His absence from the music industry has left fans confused, and craving new material from the enigmatic rapper.
In a 2019 interview with GQ, André revealed that he struggles with confidence in his creative abilities and has found it difficult to produce new music, lending some idea as to why he might've halted the grind. A great many die-hard fans are still rather hopeful that André will return, since he'd built his own little empire in music.
The impact and legacy of Outkast
Outkast were formed in 1992, releasing their first album, "Southernplayalisticadillacmuzik," in 1994, and subsequently gaining significant recognition for their bold and innovative direction in southern hip hop.
Their approach was characterized by a focus on melody, intricate lyrics, and thicker arrangements, as opposed to the aggression and negativity customary among their colleagues. The album was undeniably praised, and Outkast went on to release seven more albums, with their biggest commercial success being their fourth release.
The magnum opus
This is, of course, "Speakerboxxx / The Love Below" in 2003, considered a masterpiece of hip hop with its unconventional mix of rap, soul, funk and jazz. The album is divided into two parts, with Big Boi taking on the "Speakerboxxx" side and Dre performing "The Love Below."
The album features unrepeatable hits such as "Hey Ya!" and "The Way You Move," having won three Grammy Awards, including Album of the Year, and being certified diamond with over 11 million copies sold in the US alone.
"Hey Ya!" was an avalanche of its own proportions, becoming an instant classic all around the world. With its infectious hook and irresistible dance beat, the song was heard everywhere in the fall of 2003. 20 years down the line, almost everyone has heard it at least once, which is a true testament to the immortality of Outkast's creative works.
@nodqdotcom Xavier Woods = Andre 3000(Hey Ya! Video). #ThatsSWAG #WWE #RAW #TheNewDayRocks pic.twitter.com/OVyybwIBOb

— K.Lock (@KLock7) September 1, 2015
One of the most striking things about the album is how different the two sides are, with Big Boi's half being more straightforward, sporting hard-hitting beats and aggressive rhymes. Dre's half, on the other hand, is more experimental, especially for its time, with lush, orchestral arrangements and introspective lyrics. Together, the halves almost represent a battle of the creators, offering most any listener at least one track for their momentary feelings to latch onto.
Regardless of the album's sprawling length and genre-hopping tendencies, it received universal critical acclaim upon its release, with very few, if any negative comments from even the harshest music critics.
Dre's premise for the whole project, in its infancy, was the idea of doing something to stand out in the overcrowded rap market, which bore fruit of a magnitude neither of the two could have imagined.
The long farewell
At the time unbeknownst to millions of fans, Outkast would release their final album to date, entitled "Idlewild," on 22 August 2006. The album was also the soundtrack to their eponymous film, which was set in the 1930s and focused on the lives of the people in Idlewild, a small town in Michigan.
The album featured collaborations with artists such as Macy Gray, Janelle Monáe, and Sleepy Brown, and had a mix of genres, including hip-hop, jazz, blues, and funk. The lead single, "Mighty O," was a catchy upbeat song that showcased the duo's one-of-a-kind gimmick.
While the album failed to achieve its predecessor's levels of success, receiving mixed reviews from critics, it still debuted at number two on the Billboard 200 chart, and was certified gold by the Recording Industry Association of America (RIAA) in 2007.
The album also marked a departure for Outkast, as it was their first album in three years, following their critically acclaimed masterwork. The duo officially went on hiatus after the release of "Idlewild," with André focusing on acting, and Big Boi pursuing a solo career.
13 years ago today Outkast released their album "Idlewild".

Posted by According 2 Hip-Hop on Thursday, August 22, 2019
Even without releasing any new music as a duo ever since, Outkast's influence on hip-hop and popular music remains undeniable. Their innovative and genre-bending style paved the way for future artists to experiment with different sounds and styles.
The group's far-reaching influence that will serve to inspire many generations of musicians can be heard in the work of artists such as Childish Gambino, Tyler, The Creator, and Kendrick Lamar, among others.
While fans may still be holding out hope for a reunion and a new album from Outkast, their legacy in the world of music is secure, which their fourth and fifth albums did the heavy lifting for.
Showing up show business
Big Boi and Dre's success didn't stop with just the music industry, as they have also been recognized for their contributions to film and television. The duo starred in their own aforementioned musical from 2006, which was directed by Bryan Barber. The film didn't really dazzle every critic in Hollywood, but certainly showcased Outkast's talents as both actors and music performers.
André definitely proved to be more drama-oriented, however, with his first significant acting role secured in 2005, when he portrayed Percival in the film "Be Cool." Percival was a quirky musician who added comic relief to the movie, and André's portrayal was widely praised. The movie was also filled with superstars of the industry, featuring John Travolta, Uma Thurman and Vince Vaughn, while André held his own amongst the A-list cast.
In 2007 André took on a more dramatic role in the film "Battle in Seattle," which chronicled the protests against the World Trade Organization Ministerial Conference in Seattle in 1999. André played a character named Django, who was caught up in the chaos of the protests. The movie was quite successful, and André received many a positive opinion from the critics.
He continued to take on challenging roles, and in 2013 ended up playing Jimi Hendrix himself in the film "Jimi: All Is by My Side." The movie chronicled Hendrix's life before he became famous, and André's portrayal was widely praised, earning him an Independent Spirit Award nomination in the Best Male Lead category. André immersed himself in the role to the point of method acting, learning to play the guitar left-handed, and adopting Hendrix's mannerisms.
In 2018 André appeared in the science fiction film "High Life," directed by Claire Denis. It tells the story of a group of prisoners sent on a dangerous mission to explore a black hole, in which André played the character named Tcherny, who was one of the prisoners. Again, there were only good things to say about the way André carried his character throughout the film's duration.
In 2022 he was cast as Eric in the A24 comedy drama "Showing Up", which told the story of an artist who is struggling to complete a project. André's role was the third most important one, with significant screen time.
Seeing how André's Hollywood appearances have no clear-cut pattern, he could show up in another title at any given time, but there are none set to feature him in 2023. With that said, his current acting career has been marked by a consistent willingness to take on challenging and diverse roles, which makes him a favorite among directors.
From comedies to dramas and science fiction, he sports a diverse range of characters and an extensive acting portfolio. Whether the legendary hip hop artist plans on only doing films for the rest of his career is anyone's guess, but none would be opposed to that idea.
An eternal namesake
All in all, Outkast's influence on hip hop is undeniable, and their success nothing short of outstanding. They've been credited with introducing southern hip hop to a larger audience, and paving the way for future generations of southern rappers, as well as recognized for their positive message and inventive sound, which challenged the stereotypical ideas of what hip hop could and should be.
It also can't be left out that some of today's most successful hip hop artists have in one way or another emulated the brave decision to stray from the stereotype, thus creating art that warranted the attention of the wider world, instead of just the hip hop crowd. In doing so, individuals such as Childish Gambino had to become stereotype-'outkasts' themselves, further immortalizing their perpetual legacy.
The grand reunion
In 2014 Outkast came as close as it probably ever will to getting back together, much to the excitement of millions. They celebrated the group's 20th anniversary with an all-encompassing tour, which included performances at Coachella and other major music festivals.
The news attracted massive crowds, with fans from all corners of the world flocking to see the legendary duo perform live. It also prompted numerous high-profile news outlets to rave about it, including even Time magazine. With that much extra publicity, it's clear that a lot of pressure was on Dre and Big Boi's shoulders.
However, the delivery of what was promised didn't seem to go as smoothly, with André himself being rather disappointed when all was said and done. He told The Guardian that there was significant discomfort in performing songs whose heyday was decades ago, and his confidence plummeted, as he didn't know how to represent them in the modern era.
He also admitted that he felt like a sell-out for even accepting the gig, citing the expenses with an almost-adult son in the household as the financial incentive that unfortunately won over artistic integrity. He openly admitted to not even wanting to do the tour, and using creative costumes to substitute his excitement for the performances.
A legend through and through
André's fans continue to hold him in high esteem and celebrate his past contributions music, holding fast to the idea that Outkast will surely return one day. The sad truth is that some trends simply get worn out over time, and, considering his comment given to The Guardian on the songs, André isn't one to dwell on former projects, regardless of how successful they are.
Thus, very simply put, the reason that Outkast isn't likely to ever reform again is the fact that its time has passed, and André simply doesn't have enough of an interest in revitalizing their image with a vibe and look that would fit the 2020's. He also doesn't have to, as there are many more things he is celebrated for.
For example, XXL Magazine compiled a list of little-known facts about the rapper in honor of his 45th birthday, highlighting his versatility as an artist and his willingness to explore true individuality in any medium. From his iconic fashion choices to his foray into acting, André 3000 has demonstrated an unwavering commitment to the arts.
Beyond that, he has also made a name for himself as a Grammy-winning producer. He played an instrumental role in producing Outkast's most successful albums, and helped shape the sound of southern hip hop as a whole.
Ultimately, fans have expressed frustration at André's absence from the music industry, but many also acknowledge the importance of allowing artists to create on their own terms. Many of his supporters have also suggested that André deserves respect precisely because he doesn't greedily milk every last penny out of his brainchildren, which is by all means a rare quality in the entertainment industry nowadays.
While it still remains to be seen whether André will begin making music again, either as an Outkast member, or in a completely different arrangement, it doesn't seem very likely that he will ever go back to just producing music.