For several years, the New York-based bike-maker Orange County Choppers has been a staple, not only in the custom chopper industry but also for being the home of the internationally famous "American Chopper" and its unforgettable stars.
While the show enjoyed its fair share of highs and lows during the many years it aired, the business was relatively stable regardless of the passing of time, or so it seemed until a couple of years ago. These days, Orange County Choppers has completely said 'goodbye' to its old location, leaving its long-time fans with many unanswered questions about the real reason behind such a sudden move.
So what's behind Orange County Choppers' move? Could it have to do with legal problems, or something else? And what's with the business now? Stay here to know all about it!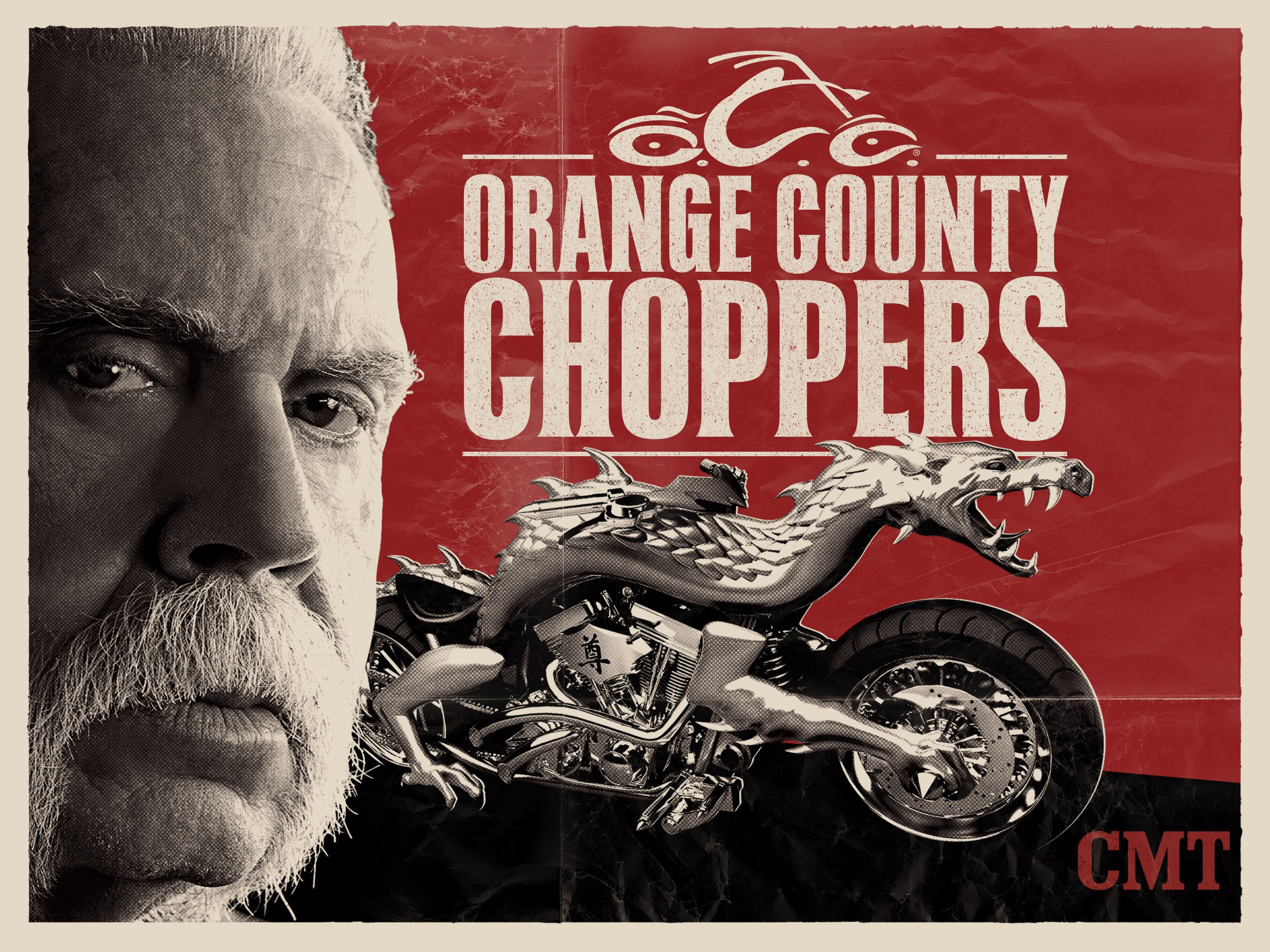 Why Was Orange County Choppers Relocated?
Certainly, the crew of Orange County Choppers experienced many memorable moments in their old location in Newburgh, New York State, but all things must come to an end at some point. That moment came in 2020, when Paul Sr relocated his beloved motorcycle body shop to St. Petersburg in Florida, where he established the new OCC, and Road House & Museum.
There were many reasons behind this sudden move, but the main ones were the difficulties experienced by the business to stay active in New York State during the pandemic, on top of Paul Sr's displeasure at the taxes policies in his old home, as he said in an interview with WKRG.com.
Besides feeling what he describes as more of a 'sense of freedom' in Florida, Paul Sr was also looking for a more active motorcycle community in the south. As he affirms, his fanbase is a lot bigger in Florida than in New York, especially given how in the latter the bike season lasts around three months compared to the nine-month bike season experienced in Florida: 'The whole thing makes sense', he affirmed.
While it's sad to see Orange County Choppers saying goodbye to their old Newburgh shop, there are still a lot of adventures waiting for them elsewhere.
What Happened To The Old Location?
The old Orange County Choppers location in Newburgh was memorable, to say the least. Besides the fact it was there where most of the "American Choppers" seasons were filmed, the building was also a sight to behold for its impressive large crystal windows and modern-looking storefront.
TIME TO HAVE SOME FUN!Watch the all NEW American Chopper TONIGHT at 10pmEST on Discovery

Posted by Orange County Choppers on Thursday, March 1, 2018
Unfortunately, that building looks quite different now than it did in the old days. As it happened, the building was sold for $2.3 million at an auction in 2015; the price was shocking for a couple of reasons, given that it wasn't nearly as high as the $13 million it cost to remodel it in 2008.
According to Record Online, it was the building's owner who accepted selling the place for that low price, despite such a massive price drop. Following Orange County Choppers' move to Florida in 2020, the radio station 107.7 GNA reported that the headquarters were in a rough condition, especially in the storefront spaces.
In early 2021, Paul Sr's wife Joan Kay told the radio station 101.5 WPDH that she believed the building was put on sale once again, but further information about that wasn't revealed. These days it's unclear whether the building was repurposed, or left abandoned.
Paul Teutul's Bankruptcy Case
Besides the business reasons behind Orange County Choppers' relocation to Florida, the move was also motivated by the taxing policies in New York State. This situation was especially concerning for Paul Sr, as in 2018 he owed $151,230.98 in personal taxes and another $22,000 in state taxes from his Orange County Choppers Cafe, which was located right next to his bike-building shop in Newburgh, as reported by Page Six.
That being said, taxes weren't the only thing that Paul Sr worried about at the time, as in February 2018 he filed for bankruptcy for being unable to pay his millions in debt. At the time he claimed that he not only owed millions to dozens of investors, but also owed thousands in medical bills and to credit card companies. Reportedly, Paul Sr's salary was barely over $15,000, but he had to pay $12,000 monthly. On top of that, at the time he was also facing a lawsuit against him.
In 2019, Paul Sr's trustee warned that had a negative cash flow which made him most likely unable to pay his debts, even regardless of the Chapter 13 bankruptcy plan he had obtained. In the end, Paul paid off all his debts by selling his Orange County mansion for $1.9 million.
Other Legal Issues
In recent years, Paul Teutul Sr has been to court for more reasons than just his bankruptcy case. In 2018, Paul Sr was sued for fraud by businessman Thomas Derbyshire. According to court documents, in 2015 both men had agreed on investing in the creation of a new "American Chopper" spin-off entitled "American Made", to be premiered on A&E. However, Paul Sr allegedly didn't comply with his part of the deal, by refusing to work with co-star Rusty Coones from "Sons Of Anarchy", interfering with the established filming schedules to travel, making advertising deals without consent, and trying to change the financial details of their contract to benefit himself further.
In the end, "American Made" didn't make it to the TV screen, pushing Derbyshire to request the $3 million he invested in the project in his fraud lawsuit against Paul Sr, though the latter denied Debyshire's claims, and it's unclear what resulted of the case.
On the other hand, Paul Sr was ordered to pay $258,484.45 in damages to Scott Gunnells, a photographer who sued Sr and his son Michael for unauthorizedly using his pics on merchandise. He was also ordered to pay $30,000 in storage fees to an auto shop, all of this happening close to the time of Paul Sr's bankruptcy filing, putting a strain on his already delicate financial situation at the time.
Will The Show Come Back?
Ever since "American Chopper"s cancellation in 2010, fans of the series had wanted the show to return to TV in some way or another. Though they had their wishes granted with spin-offs such as "Senior Vs. Junior", "Orange County Choppers" in 2013, and the revival of the original "American Chopper" in 2018, all of these didn't air for more than a couple of seasons before being canceled.
The last time we saw Paul Teutul Sr on TV was in the 2020 special "American Chopper: The Last Ride". In that two-hour-long episode, the audience got to see Paul Sr and Paul Jr reunite after so many years of estrangement which resulted from the continued personal and legal issues between father and son.
Though "The Last Ride" was a great way of saying goodbye to Orange County Choppers' old New York State headquarters, and putting an end to the long-lasting feud between Sr and Jr, no news regarding a show renewal or a new spin-off has been released since then.
Nice to have met the team from Bobhead UK. Their gear is equally impressive, make sure to check them out and follow their social accounts.
Expect some exciting updates from them soon!https://t.co/7nCOrR2Ahc pic.twitter.com/xLohnsK40M

— OrangeCountyChoppers (@OCChoppers) May 24, 2023
Even if filming could be quite difficult considering Sr and Jr now manage their respective businesses in different states, fans surely haven't lost their hopes of seeing the Teutuls again on TV.
Where Is Paul Sr Now?
While there's no denying that Paul Teutul Sr has gone through some unfortunate times in recent years, his life has seemingly improved since re-establishing his bike-building headquarters in Florida, plus the new OCC Road House & Museum.
The new 11,000 sqft facility not only allows the business to continue building bikes but also serves as a bike museum, restaurant, and live concert venue. As seen in OCC Road House's social media, it often hosts motorcycle events and has become a popular social meeting place.
Regarding Paul Sr's personal life in Florida, in 2020 he expressed his satisfaction with his new lifestyle in an interview with News Channel 8: 'Where I'm at in my life, it's time for change and you feel the freedom in Florida.' Nevertheless, that doesn't mean that Paul Sr has forgotten about his native New York forever, as in 2020, his wife Joan Kay told Record Online that there was a possibility of managing his bike-building activities from both places, though it's unclear if that project has seen the light of day.
All in all, Paul Teutul Sr deserves some relaxing times after going through so many lawsuits, financial problems, and dealing with the weight of fame, even if most of his problems have been of his own making!