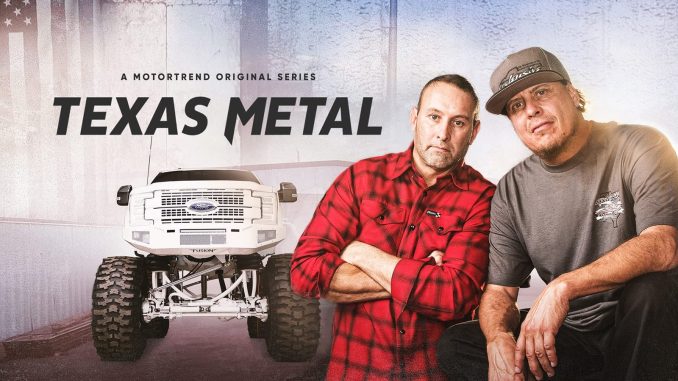 The last two decades of automotive-centered TV shows have slowly but surely turned car enthusiasts all over the world into experts, by teaching them everything from restoration to customization of all types of cars.
One of those fantastic shows brought to us by reality TV is MotorTrend's "Texas Metal", whose team of experts masterfully delivers some of the most unique, cool-looking truck customizations on the small screen.
Filmed in the Houston-based Ekstensive Metal Works, Bill Carlton and his staff pay special attention to their customers' needs, while also maintaining a high sense of style.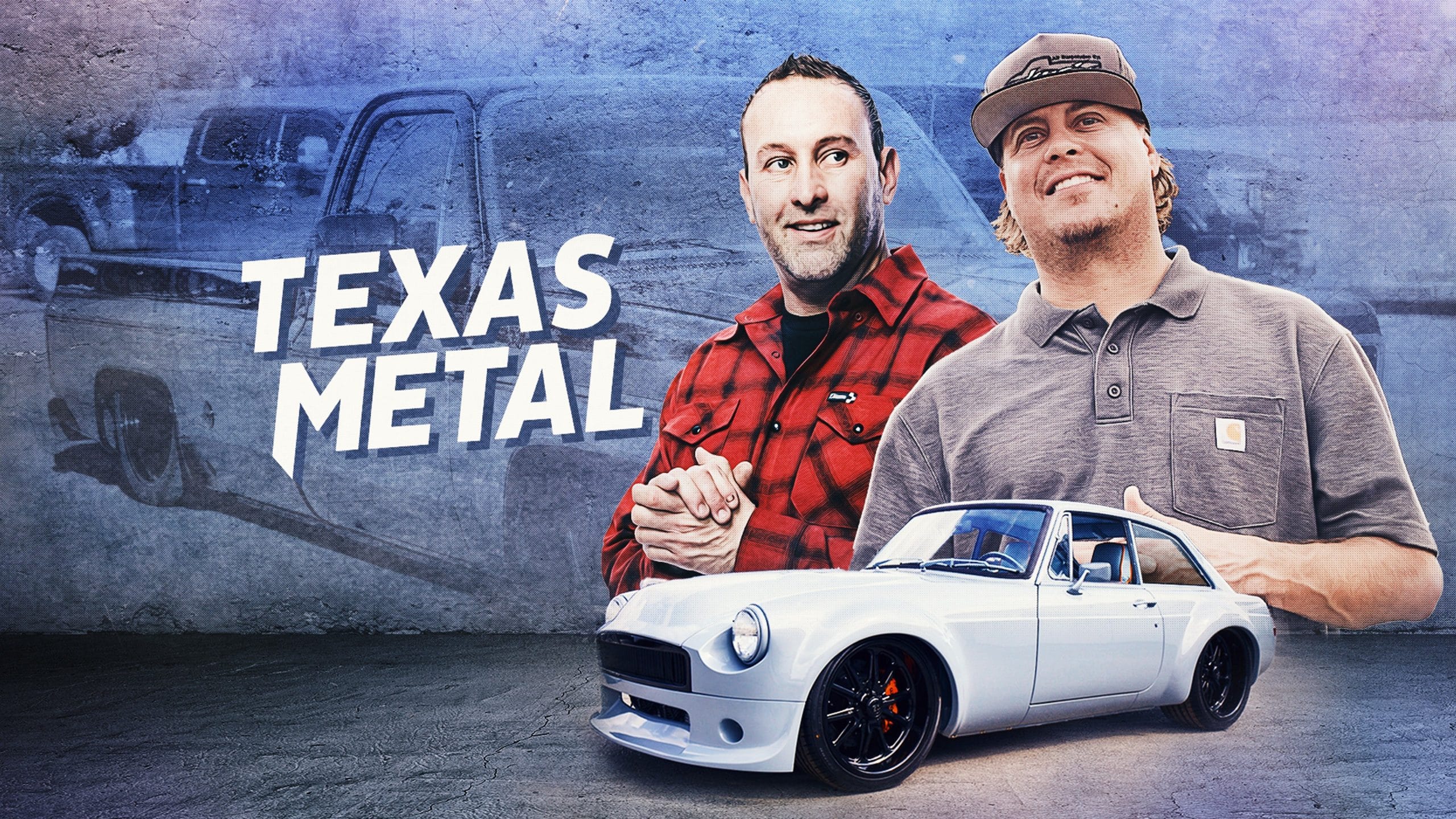 However, what exactly makes "Texas Metal" stand out from other car shows around? Stay here to know all the things which make this show great, including its backstory, path to success, and some of the greatest projects ever featured in it.
There's Not Much Drama
One of the biggest reasons "Texas Metal" is not like other shows is the fact it doesn't rely on drama or repetitive, car-unrelated plots.
Unlike other shows of the same genre, which are always on the run to finish their projects or feature long-lasting rivalries between the staff, "Texas Metal" is different in focusing only on what people want to see in a car customizing show: which is the process of turning a simple truck into a cool-looking machine. On top of that, viewers are always happy, perhaps relieved to see the excellent team dynamics and skills of Ekstensive Metal Works staff members.
Their Work Is Renowned
The staff of Ekstensive Metal Works is known for their impressive truck customization skills, which go beyond what we see in "Texas Metal".
Long before the show's premiere in 2017, the projects done by the Ekstensive Metal Works team were featured in renowned magazines such as HOT ROD, Truckin', Builder's Guide, and Street Truck. On top of that, the business has been sponsored by automotive parts big companies.
One of the highlights of Ekstensive Metal Works as a company has been securing a big exhibition spot at the Specialty Equipment Market Association, commonly called  SEMA annual events, for several years now, on top of taking part in several high-end auctions.
All in all, the fame and recognition gained by Ekstensive Metal Works is well deserved, explaining why MotorTrend wanted to create a show around the business, and how it very quickly became a fan favorite.
It Has A Great Staff
One of the reasons which make "Texas Metal" is so great is that it puts particular focus on its cast, who relentlessly work hard to make each project a reality. While other shows don't pay much attention to other people than the main stars, in "Texas Metal" we can see every staff members having their fair amount of time on screen, following the process step by step in the most compelling way possible.
That special focus put on the workers doesn't come out of nowhere though, as Ekstensive Metal Works does its best to recognize its staff members. As seen on the business website, they proudly introduce the main staff members' names and social media accounts, while also showcasing pics and videos of the entire team alongside owner Bill Carlton, on one of the pages' highlights.
They Have A Great Shop
While it's not rare to find out that our favorite car-centered TV shows have active online shops, these are usually filled with clothes and other types of merchandise. Though these are great for promotional purposes of every show, finding only these articles on a website most likely can't satisfy the needs of those who want to test the quality of the work done in the show –  "Texas Metal" stands out from the rest of the shows in this regard.
As seen on their online store, Ekstensive Metal Works offer their direct customers and those who follow them for the show, a wide variety of truck-related parts such as suspension kits, air kits, roll pans, and more.
As well, both customization experts and beginners could get a hold of the tools used in the show, such as air lifters, compressors, and tanks in their shop. There's also a section for the show's merchandise, which lists cool-looking hoodies, hats and accessories, but it's still clear that Ekstensive Metal Works is keeping its focus on its automotive niche.
#texasmetal#ekstensive pic.twitter.com/FKQQKAQqde

— Ekstensive Metal Works (@EkstensiveTX) January 19, 2023
It Has A Spin-Off
Though the average reality TV show gets old after a couple of seasons or less, "Texas Metal" is a special case for actually starting a show franchise. This was made a reality with the premiere of "Loud and Lifted", a "Texas Metal" spin-off which focuses on fascinating truck customizations. However, this time these aren't made by Ekstensive Metal Works, but by three other Houston-based businesses.
Bill Carlton's role in the show is looking over the job done by these shops, and their creations are later tested in a wide variety of environments and terrains. The reputation and renown of these up-and-coming businesses are challenged by "Loud and Lifted", while also giving the audience more entertaining builds to watch.
Although "Loud and Lifted" is so far the only spin-off from "Texas Metal", there's no doubt that this is only the first of many great projects which are on the way for them
It Makes Cars For Great People
There's no doubt that "Texas Metal" features great builds, always having in mind the needs, style, and lifestyle of every customer. Nevertheless, while that could also be said about other automotive shows, "Texas Metal" did the thing that others could only wish for – that is, to build a truck for global celebrities.
Some of the noted stars who've appeared in the series with their customized rides are hard rock singer and guitarist Ted Nugent, legendary football player Earl Campbell, and probably the most popular, professional wrestler and actor John Cena, who in "Texas Metal"'s fifth season commissioned the staff to fix, customize and improve his classic 1969 MGBGT.
Guess the celebrity that owns this '69 MGC and click the link to reveal the answer! 👉 https://motortrend.app.link/25yXin9hJgbStream the Season Finale of Texas Metal NOW on the MotorTrend App!

Posted by Texas Metal on Thursday, June 3, 2021
Though Ekstensive Metal Works usually works on big and small tire trucks, they couldn't say no to Cena's two-door MG. The team diligently worked for months to customize the car's body, upholstery and paint job, delivering one of the most beautiful builds seen in the show.
The 1969 MG's revelation took a couple of episodes to be ready, but it was all worth it when an astonished John Cena absolutely loved the result.
It's Build On Passion For Cars
One of the reasons "Texas Metal" is such a well-liked show is the fact that it's centered around a great business, and people who genuinely love trucks.
As Bill Carlton affirmed during an interview with the podcast Mecum On The Move, he comes from a family with a welding tradition, something which initially encouraged him to start fixing all types of cars in his teens. While the official opening of Ekstensive Metal Works was in 1994, he admitted to never having any expectations of it going big or even having a real business: 'It just kind of evolved from having the passion to work on cars, taking skills my dad taught me and combining those, and one thing led to another,' he said.
Furthermore, the small shop Bill built in his parents' front yard developed into something much bigger, eventually finding his niche in the truck customization industry. Of course, it took him several years, long hours of work and effort, and the strength to keep on during difficult moments to make it, but it was all worth it. Nowadays, Ekstensive Metal Works is a renowned business in the industry, which only makes "Texas Metal" a very special show.
Their no-drama policy, the great dynamics of its cast, the amazing work done in it and the excellent and inspiring story behind Ekstensive Metal Works and Bill Carlton, have made "Texas Metal" one of a kind show.