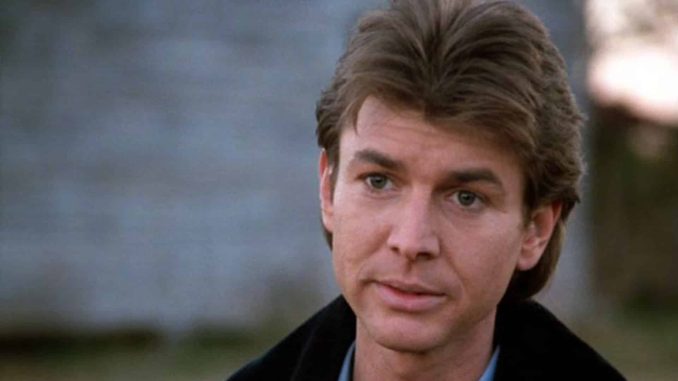 Who was Hugh O'Connor?
Hugh was an American actor best known as Officer, Sergeant, and Det./Lt. Lonnie Jamison in the TV series "In the Heat of the Night" (1988-1994).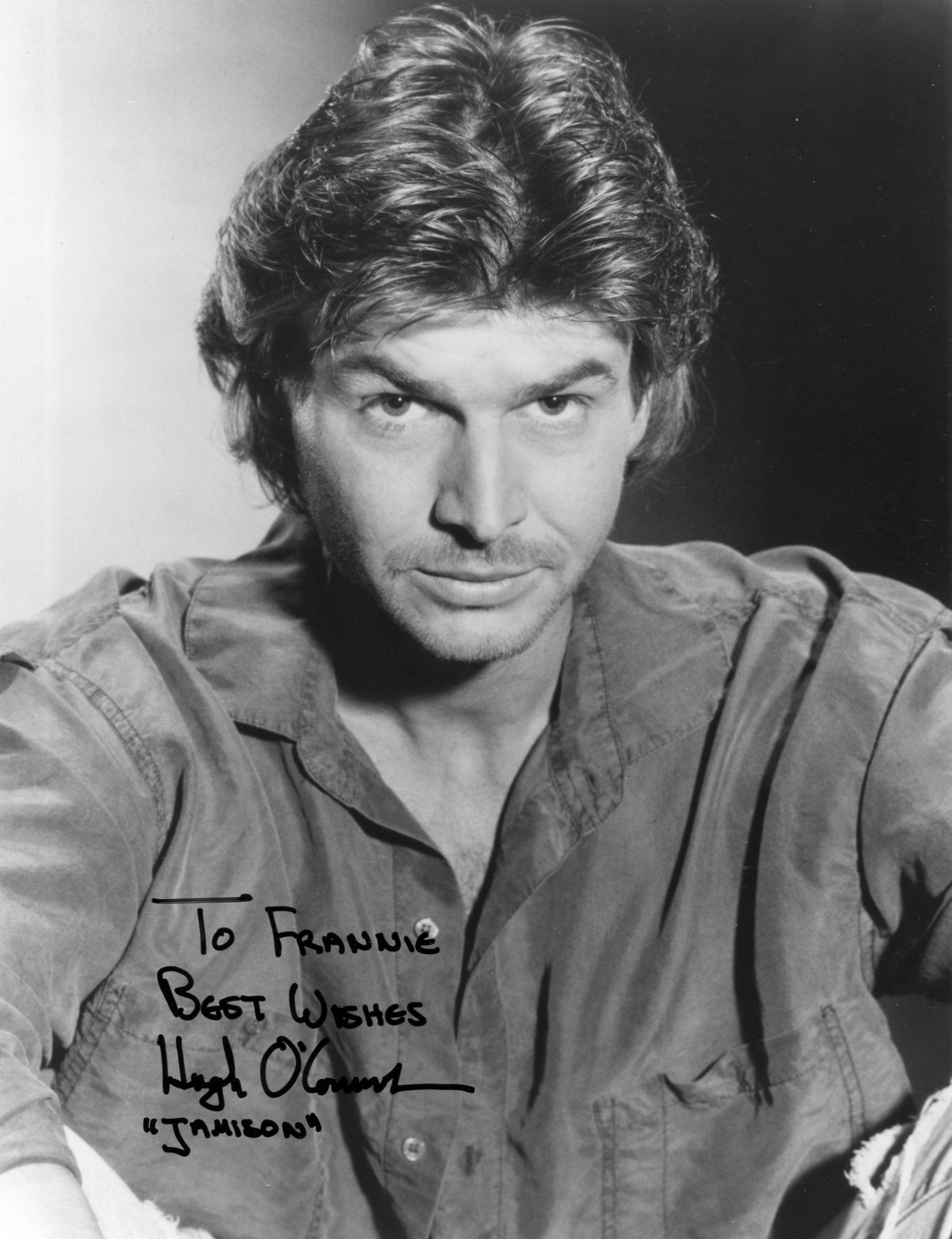 Hugh O'Connor Wiki: Age, Childhood, and Education
Hugh Edward Ralph O'Connor was born on 7 April 1962, in Rome, Italy. He became the adopted son of famous American actor Carroll O'Connor and his wife, Nancy Fields. When Carroll was filming "Cleopatra" in Italy, he and his wife adopted Hugh when he was just six days old. They named him Hugh in honor of Carroll's brother Hugh, who died the year before in a motorcycle accident.
At 16 years old, Hugh developed Hodgkin's lymphoma, but recovered thanks to chemotherapy and two surgeries. However, he got hooked on prescription drugs for pain, which later turned into an addiction to heavier drugs that would define his life.
Career
Hugh made his acting debut in 1985 in the television crime-drama movie "Brass", which starred his father, Carroll, accompanied by Lois Nettleton and Larry Atlas.
His father was already a star of the TV crime-drama series "In the Heat of the Night" as Police Chief Bill Gillespie, set in Sparta, Mississippi, and wrote the role of Lonnie Jamison for his son.
Lonnie first appeared in the show's first season as a recurring character, and was later promoted to the main cast in the second season. As Lonnie, O'Connor played the role of a young police officer who was eager to prove himself in the Sparta Police Department, depicted as a very capable officer who takes his job seriously. He was straightforward and serious in his work but also had a dry sense of humor that fit the moment. Throughout the series, Lonnie's dedication to his job earned him the respect of his colleagues and superiors.
THROWIN' IT BACK — Hugh O'Connor (Cpl. Lonnie Jamison) with security personnel during a break at the Season 1 sound…

Posted by In the Heat of the Night Fan Club on Thursday, April 18, 2019
One of the defining aspects of Lonnie's character is his loyalty to his friends. He was a loyal and trustworthy ally to those he cared about, and this loyalty was often tested throughout the series. One example of this was in his friendship with Eugene DeLong, Harriet DeLong's son. Lonnie was Eugene's track team coach at Sparta High, and was able to get through to him when Eugene's father was being tried for murder.
Lonnie was also depicted as a crack shot with a rifle. He was often selected by Chief Gillespie to handle situations that required a long-range rifle shot, such as in episodes "My Name is Hank," "An Eye for an Eye," and "Crackdown." Along with Bubba Skinner, Lonnie formed a lethal sniper team that was feared by criminals in the Sparta area.
As the series progressed, Lonnie's character evolved. He was eventually promoted to the rank of Lieutenant and Acting Chief of Detectives, showing his growth and development as a police officer. His relationships with his colleagues and friends also deepened, and he became a trusted and respected member of the Sparta Police Department.
Hugh's untimely death in 1995 had a significant impact on the show and his character – Lonnie's character was written out of the series, with his absence being explained by a transfer to a different police department. The loss of O'Connor was felt by both the cast and crew and his passing was a tragic reminder of the importance of mental health advocacy.
Net Worth
According to authoritative sources, Hugh O'Connors' net worth was estimated at $1 million at the time of his death.
Addiction Struggle and Death
O'Connor's life was marred by drug addiction and ultimately ended in tragedy. He struggled with drug addiction his entire life, and was in and out of rehabilitation clinics. Though he attempted to recover, his addiction persisted and eventually caused his untimely death. On 28 March 1995, he took his own life, unable to overcome his addiction or face another rehabilitation program. His father later revealed that Hugh had been provided with drugs by a man named Harry Thomas Perzigian, who was arrested after Hugh's death, and found guilty of drug possession and furnishing cocaine. However, he later sued Carroll O'Connor for slander, but the latter was found not liable. Hugh's father dedicated much of the rest of his life to speaking out on drug awareness, hoping to prevent others from suffering the same fate as his son.
Personal Life, Marriage, Wife, Children
Although he had a short and turbulent life, Hugh was a loving husband and a father. On 28 March 1992, 'Connor married Angela Clayton, who worked as a wardrobe assistant on "In the Heat of the Night"; together, they had a son named Sean Carroll O'Connor.
Hugh O'Connor's Father, Carroll O'Connor – Short Bio
John Carroll O'Connor was born on 2 August 1924, in Manhattan, New York City, USA. He attended Wake Forest University in North Carolina, where he studied English and drama before joining the US Merchant Marine during World War II. After the war, he attended the University of Montana and then went on to study Irish history and English literature at University College, Dublin, graduating in 1952, and then began his acting career.
I'm spending the weekend with my childhood crush, Carroll O'Connor as I binge watch season 4 of In the Heat of the Night.#IntheHeatoftheNight #CarrollOConnor pic.twitter.com/6weYSkUfub

— MMOTVF (@mmotvf) September 5, 2020
He rose to fame in the 1970s for his portrayal of the bigoted but lovable Archie Bunker in the sitcom "All in the Family," which was a huge success, and earned O'Connor four Emmy Awards.
After "All in the Family" ended in 1979, O'Connor continued to act on television and in movies. In 1988, he took on the role of Sheriff Bill Gillespie in the TV series "In the Heat of the Night," which ran for seven seasons; his portrayal of the stern but fair sheriff earned him an Emmy nomination in 1989.
On 21 June 2001, O'Connor passed away at the age of 76, of complications from diabetes,
He was inducted into the Television Hall of Fame in 1989 for his contribution to television.
According to sources, Carroll O'Connor's net worth was estimated at $25 million at the time of his death.