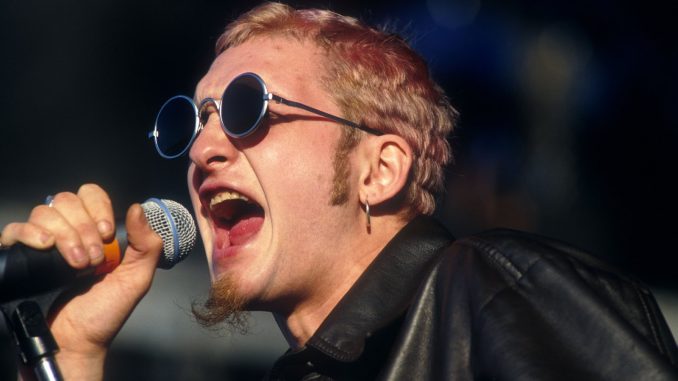 Who was Layne Staley?
Layne Staley was an American musician and the lead vocalist of the Seattle-based rock band Alice in Chains, with whom he rose to stardom thanks to such notable songs as "Man in the Box", "Rooster", "Would?" and "Nutshell", among others.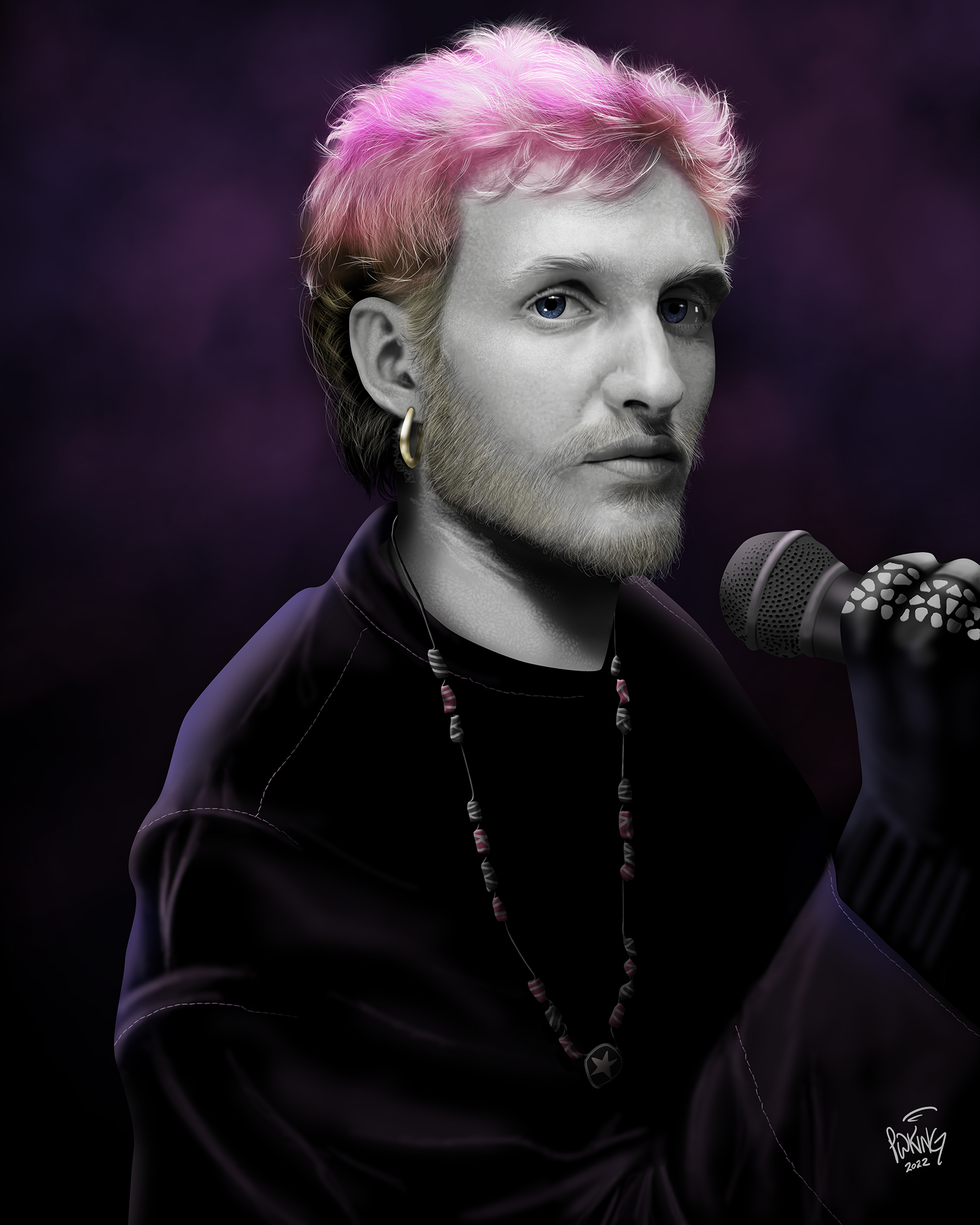 Layne Staley Wiki: Age, Childhood, and Education
Layne Rutherford Staley was born on 22 August 1967 in Bellevue, Washington, USA, the son of Phillip Blair Staley and his wife, Nancy Elizabeth Staley. His father left the family shortly after his birth, and his mother remarried to Jim Elmer, who helped raised Layne.
From an early age, Layne took an interest in music and joined a rhythm band in his hometown at just three years old. Growing up, not much changed for Layne as he took up drums at 12, and played in several glam bands through his teenage years. However, his ultimate desire was to become a singer, and in 1984 joined the band named Sleze, two years later renamed Alice N' Chains.
Alice in Chains Formation and Early Success
Before Alice in Chains came into existence, Jerry Cantrell and Staley played in several bands together before forming the grunge band with Sean Kinney and Mike Starr. They were first known as Diamon Lie and Alice N' Chains, before ultimately adopting the name Alice in Chains.
The band signed with Columbia Records in 1989 after recording the demo tape, known under the name "The Treehouse Tapes".
Alice in Chains' debut album "Facelift" was released in 1990, and quickly gained attention for its heavy, sludgy sound and Staley's powerful vocals. The album peaked at number 42 on the Billboard 200 chart, and has since been certified double platinum by the RIAA.
"I'm The Man In The Box!"❤🎼 #aliceinchains #laynestaley #grunge #seattle #90s

Posted by LAYNE THOMAS STALEY on Saturday, May 22, 2021
Facelift includes several of the band's most iconic songs, including "Man in the Box", "Bleed the Freak", and "Sea of Sorrow", which helped to establish Alice in Chains as a leading force in the emerging grunge scene. The album's success was further boosted by the band's intense live shows and tours, including performances with other grunge bands such as Soundgarden and Pearl Jam.
Alice in Chains' second album, "Dirt" was released in 1992, and is widely considered to be their masterpiece. The album peaked at number six on the Billboard 200 chart and has been certified quadruple platinum by the RIAA. The album includes hits such as "Would?" "Rooster", and "Them Bones", as well as deep cuts like "Down in a Hole", and "Rain When I Die".
Dirt was also notable for its collaborations, including guest inputs by Ann Wilson of Heart and Chris Cornell of Soundgarden.
Alice in Chains' self-titled third album, also known as "Tripod", was released in 1995, and marked a departure from the band's earlier sound. The album peaked at number one on the Billboard 200 chart and has been certified double platinum by the RIAA.
Alice in Chains features a more experimental, atmospheric sound, with the band incorporating elements of psychedelia and progressive rock into their music. The album includes hits such as "Grind" "Heaven Beside You", and "Again" as well as deeper cuts like "Sludge Factory", and "Frogs".
The album was also notable for its live shows, with the band embarking on a massive world tour to promote the album, including performances at major festivals such as Lollapalooza and Reading Festival. The album's success helped to solidify Alice in Chains' place in the pantheon of great grunge bands, and cemented their legacy as one of the most innovative and influential rock bands of the 1990s.
Later Years and Death
Layne Staley's addiction to drugs was a central theme throughout his life, affecting his career. He struggled with addiction to various drugs, including heroin, cocaine, and crack for many years, which became more prominent in the late '90s, although he became more reclusive and isolated from the public eye. He missed many shows, and was often unable to perform at his best due to the effects of his drug use.
In the years leading up to his death, Staley's addiction had become severe, and he was increasingly isolated and alone. He had stopped communicating with his bandmates and friends, and had retreated into his apartment, where he spent most of his time alone. Staley's drug use took a severe toll on his health, and he was thin and gaunt in appearance.
Staley's death in 2002 was the result of a drug overdose, and he had been dead for several days before his body was discovered. The exact date of his death is unknown, but it is believed to have occurred in mid-April. Staley's death was a tragic end to a life marked by addiction and struggle, and it had a profound impact on those who knew and loved him.
21 years without the amazing Alice In Chains vocalist Layne Staley. He tragically left us back in April 5, 2002 at the age of 34. pic.twitter.com/KDBm3gIYc1

— Rock and Roll Garage (@rocknrollgarag1) April 5, 2023
Tributes and Legacy
Seattle mayor Jenny Durkan declared 22 August 2019 as "Layne Staley Day" in honor of the late musician's impact on the world of music. This proclamation also aimed to raise awareness of the Layne Staley Memorial Fund, which was established by Staley's parents after his death.
Following his untimely death, musicians from all over the world paid tribute to him, including Eddie Vedder, Jerry Cantrell, Billy Corgan, and Hank Williams III, among others.
Net Worth
According to authoritative sources, Layne Staley's net worth was estimated at $5 million at the time of his death.
Personal Life, Dating, Girlfriend
Layne Staley was known to be a very private person when it came to his personal life and relationships, and there is very little information available about his romantic relationships. It is known that he was in a long-term relationship with Demri Parrott, whom he met in the late 1980s. Parrott was also a close friend of Staley's bandmate Jerry Cantrell, and was known to have been a muse for the band's music – they were together throughout the band's existence. However, their relationship was reportedly tumultuous, and they both struggled with drug addiction.
Parrott passed away in 1996 from complications related to drug use, which left a deep mark on Staley. Following her death, Layne was pushed deeper into depression, which eventually led to his death.