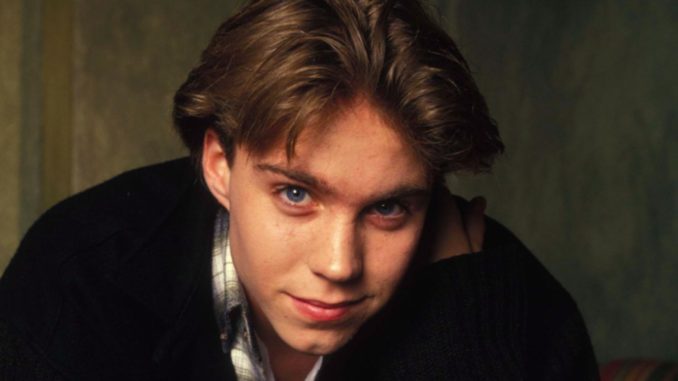 Who was Jonathan Brandis?
Jonathan Brandis was an American actor who was best known for his roles in the films "The NeverEnding Story II: The Next Chapter" (1990), "Ladybugs" (1992), and the TV series "SeaQuest DSV" (1993-1996), among other projects on which he worked during his career.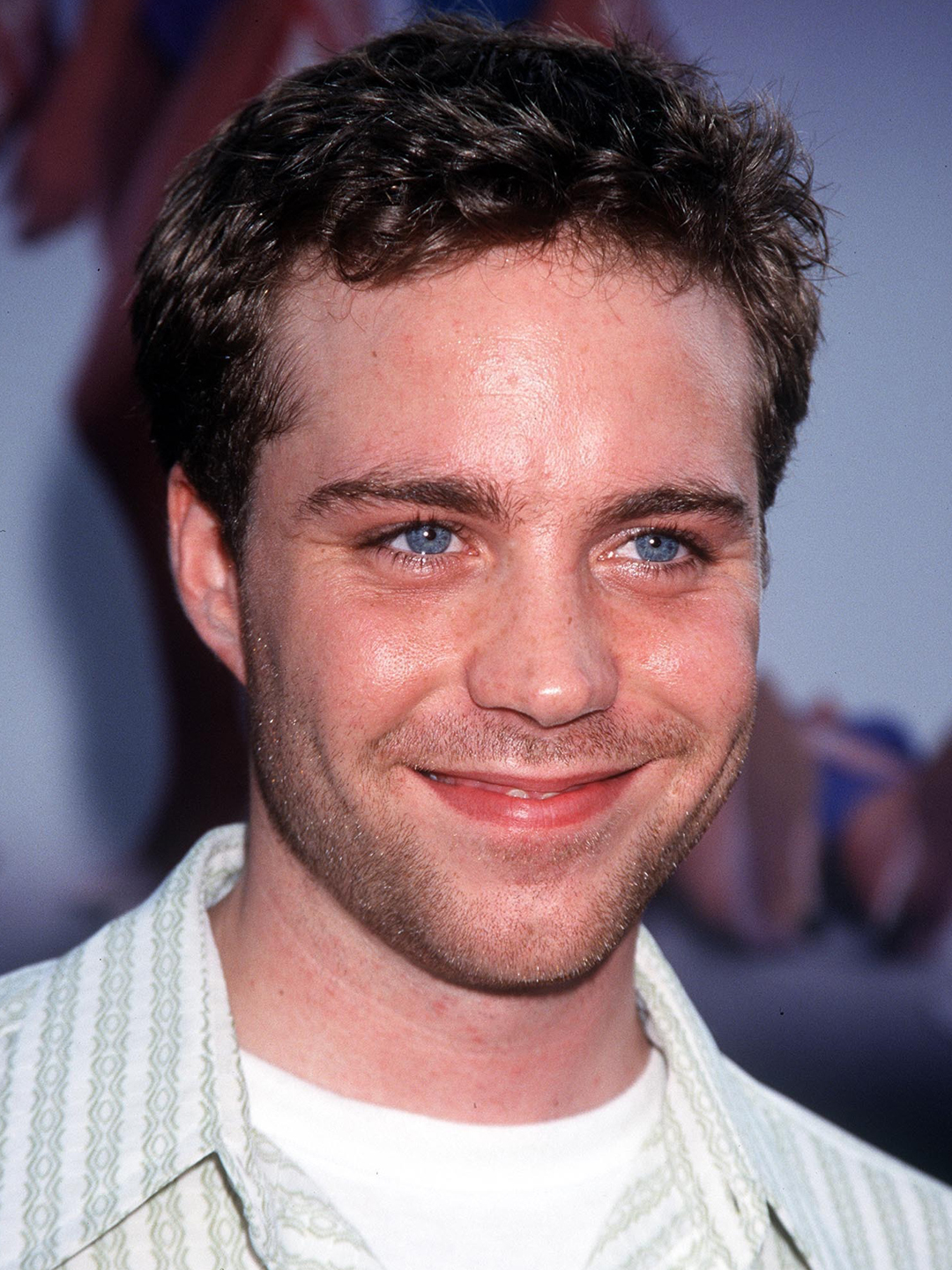 Jonathan Brandis Wiki: Age, Childhood, and Education
Jonathan Gregory Brandis was born on 13 April 1976, in Danbury, Connecticut, USA. His father, Gregory Brandis, was a firefighter, and his mother Mary Brandis worked in the education field. Jonathan was the only child in the family, and grew up in suburban Danbury.
As a child, Jonathan showed a keen interest in acting and began attending auditions at a young age. His parents signed a contract with Buster Brown shoes at just two years old, while he was only four years old when he landed his first television commercial. He went on to attend the Valley Professional School, where he received training in acting and began to develop his craft.
Career Beginnings and Rise to Fame
Jonathan landed his first major role in the daytime soap opera "One Life to Live" in 1982 at the age of six, playing the character of Kevin Buchanan, the son of the show's central family, the Buchanans, portrayed as a young child who had been kidnapped and raised by a woman who was not his biological mother. Jonathan remained in "One Life to Live" for two seasons to 1983, before leaving to pursue other acting opportunities.
In 1984, Jonathan appeared as a guest star in the popular TV sitcom "Kate & Allie", playing the role of Chip's friend in the episode entitled "Odd Boy Out". The series followed the lives of two divorced women, Kate and Allie, who decide to live together with their children in a New York City apartment.
Three years later, Jonathan made a guest appearance as Danny in the TV action-comedy series "Sledge Hammer!", which ran for two seasons in the late 1980s. The show followed the adventures of a trigger-happy police detective named Sledge Hammer, who frequently found himself in over-the-top situations.
Jonathan Brandis and Thomas Hill in The NeverEnding Story II: The Next Chapter (1990) pic.twitter.com/IyY5hcNW5i

— Frame Found (@framefound) May 7, 2020
After a few other minor appearances, Jonathan secured his first major film role playingd the lead role of Bastian Bux in "The NeverEnding Story II: The Next Chapter", a 1990 fantasy film directed by George Miller, a sequel to the original 1984  film "The NeverEnding Story" and was based on the novel of the same title by Michael Ende.
To secure the role, Jonathan went through an extensive audition process, and beat out hundreds of other young actors for the part. He was reportedly drawn to the character of Bastian because he saw a lot of himself in the imaginative and adventurous young hero. In the story, Bastian returns to the magical world of Fantasia, where he must save the childlike empress from the evil sorceress Xayide. Along the way, he's aided by a cast of fantastical characters, including a talking bird named Nimbly, and a rock biter named Rock Biter.
Jonathan starred alongside a talented cast, including Kenny Morrison as Atreyu, Alexandra Johnes as the childlike empress, and John Wesley Shipp as Bastian's father. Despite being a critical and commercial disappointment, the film still retains a loyal fanbase among fans of the fantasy genre.
Jonathan's performance as Bastian was praised by many critics, with some even noting that he had outperformed his predecessor, Barret Oliver, who had played the role in the first film.
Continued Success
After his success as Bastian Bux, Jonathan continued his career in stunning fashion, landing the role of young Bill Denbrough in the TV miniseries "It", based on the horror novel by Stephen King. The miniseries followed a group of childhood friends who reunite as adults to face their deepest fears, and confront the evil entity that terrorized them as children. His performance was widely praised and helped to establish him as a rising star in the entertainment industry.
Following the success of "It", Jonathan went on to star in several other projects throughout the early 1990s, including the 1992 comedy film "Ladybugs", in which he played the dual role of Matthew and Martha. The film follows a young boy who disguises himself as a girl in order to play on a girls' soccer team. Jonathan's performance in the film showcased his ability to handle comedic material, and added to his growing reputation as a versatile actor.
Chuck Norris and Jonathan Brandis in "Sidekicks".

Posted by Legend of Chuck Norris on Tuesday, October 5, 2021
In the same year, Jonathan starred in the martial arts-themed film "Sidekicks", playing the role of Barry Gabrewski, a young boy who daydreams about being a martial arts hero. The film co-starred Chuck Norris as himself, who becomes Barry's mentor in his quest to become a skilled martial artist. Once again, Jonathan's performance in the film was praised, and he received a Young Artist Award nomination for Best Leading Young Actor in a Feature Film.
From 1993 to 1996, Jonathan starred as Lucas Wolenczak, a young computer genius, in the science fiction television series "seaQuest DSV." The show followed the crew of a high-tech submarine as they explored the depths of the ocean and encountered various underwater dangers.
Jonathan's performance as Lucas was widely praised, and he quickly became one of the breakout stars of the show. His character was a fan favorite, known for his quick wit and being technologically savvy. However, the show struggled with declining ratings in later seasons, leading to its eventual cancellation.
Following the end of "seaQuest DSV", Jonathan continued to work in the entertainment industry, but had difficulty replicating previous successes. He appeared in several films and television shows, but many of these projects failed to connect with audiences.
Some of his later roles that were considered busts include the 1998 film "Outside Providence", in which he played a supporting role as a drug dealer, and the 2000 film "Hart's War", in which he had a small role as a soldier. He also starred in the 2002 film "The Year That Trembled", which was poorly received by critics, and failed to make an impact at the box office.
Moreover, he worked on the film "Bad Girls From Valley High", which was released posthumously, and "Puerto Vallarta Squeeze".
Depression, Addiction, and Suicide
In the years leading up to his death, Jonathan had seen his career stall, and he struggled with depression and substance abuse. He had also experienced personal issues, including the break-up of a long-term relationship.
He was found in the hallway of his Los Angeles home on 11 November 2003 and taken to Cedars-Sinai Medical Center, but passed away the following day from injuries from the hanging.
His death at 27 years old shocked everyone, including his fans, friends, and family, however, they had reported that he had been dealingwith feelings of isolation and despair, and had expressed concerns about the direction of his career and life overall.
Net Worth
According to sources, Jonathan Brandis' net worth was $400,000 at the time of his death.
Personal Life, Dating, Girlfriend
While at the peak of his career, Jonathan dated several of his acting co-stars. However, his longest relationship was with Tatyana Ali, whom he dated from 1995 until 1998.