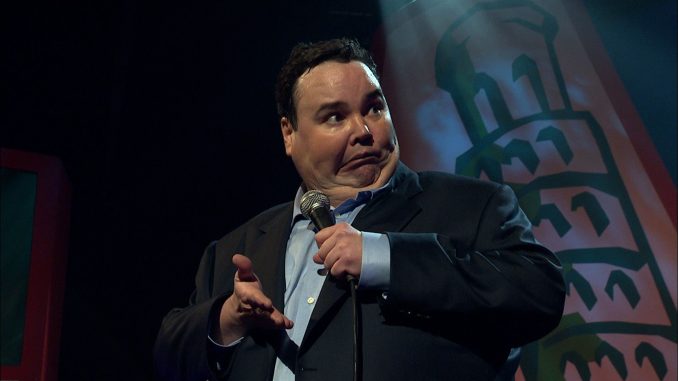 Who was John Pinette?
John was an American comedian and actor, best known for his hilarious stand-up comedy routines, and his portrayal of the character Edna Turnblad in the musical "Hairspray". He passed away in 2014.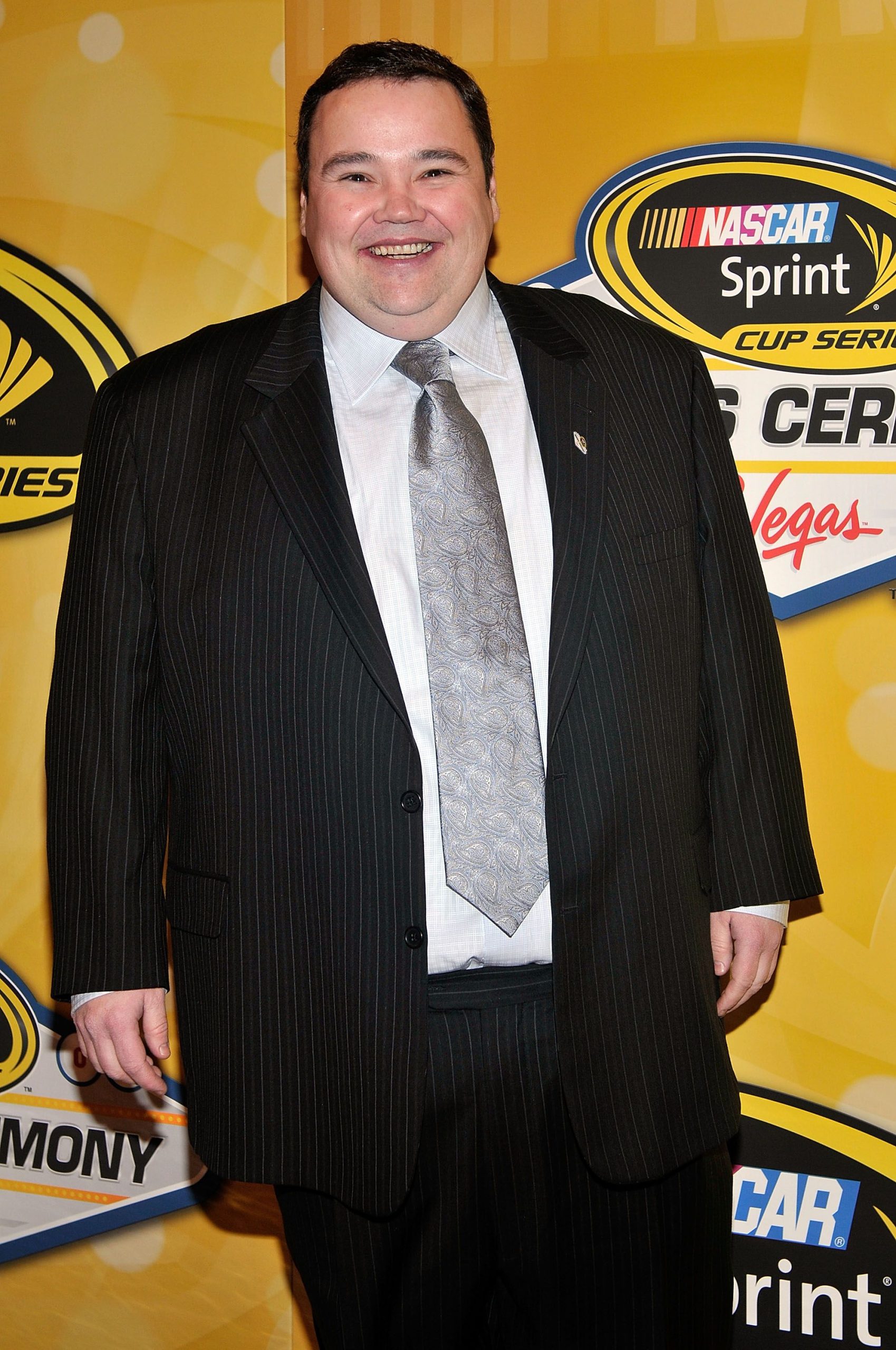 John Pinette Wiki: Age, Childhood, and Education
John Paul Pinette was born on 23 March 1964, in Boston, Massachusetts, USA, to Robert Pinette Sr. and Louise Pitre (Petrie). His mother had Acadian roots, with both her parents hailing from the Canadian province of New Brunswick. Pinette completed his high school education at Malden Catholic High School in 1982, following which he pursued an accounting degree and graduated from the University of Massachusetts, Lowell in 1986.
Career Beginnings
John Pinette then embarked on what seemed to be a conventional career path, taking up a position in accounting, commencing what was expected to be a long and stable professional journey. However, it didn't take long for Pinette to realize that his true passion lay elsewhere. Encouraged by his friends, who recognized his exceptional wit and comedic talents, Pinette made a life-altering decision, choosing to step away from the world of numbers and spreadsheets, opting instead to pursue a career in comedy.
Early Success as a Comedian
After establishing himself as a comedian, John Pinette's career gained significant momentum with a series of notable achievements and appearances. One of his breakthrough moments came when he had the opportunity to tour with the legendary Frank Sinatra. This brought him further success, as he made appearances in such popular shows as "The View" and "The Tonight Show".
In the 1990s, John Pinette appeared in a number of films, showcasing his comedic talents alongside various actors. Pinette's role in the film "Junior" (1994) featured him as a clerk – the movie starred Arnold Schwarzenegger and Danny DeVito as two scientists involved in a top-secret experiment to enable men to carry pregnancies.
I'm at Park West in Chicago this weekend! Tag a friend who you'd like to go with in the comments & quote one of your…

Posted by John Pinette on Wednesday, November 20, 2013
In "Dear God" (1996), Pinette shared the screen with Greg Kinnear and Laurie Metcalf. The film centers around a con artist who, after serving time in prison, is assigned to work at the Dead Letters Division of the U.S. Postal Service, where he discovers the power of granting people's wishes by answering their undeliverable letters.
Pinette also had a role in "Simon Sez" (1999), starring Dennis Rodman and Dane Cook. This action-comedy follows an Interpol agent, played by Cook, as he teams up with a French spy, portrayed by Rodman, to stop an international criminal organization.
Pinette received the esteemed recognition of being named Stand-Up Comedian of the Year by the American Comedy Awards in 1999.
The 2000s and Continued Success
In 2000, Pinette garnered a Gemini Award nomination for his outstanding performance at Montreal's Just for Laughs Comedy Festival. The festival is renowned for showcasing top comedic talents from around the world, and Pinette's nomination reflected his ability to captivate audiences and leave a lasting impression. The same year, he shared the screen with Gwyneth Paltrow, Huey Lewis and Paul Giamatti in the film "Duets".
Moving to 2004, Pinette played the character Bumpo in "The Punisher", an action thriller, starring Thomas Jane and John Travolta, following the story of an FBI agent turned vigilante seeking revenge against a crime lord who murdered his family. Pinette's portrayal of Bumpo added depth and humor to the film, contributing to its overall dynamic. The same year, John joined the touring cast of the musical "Hairspray" and took on the role of Edna Turnblad, a lovable and vibrant character. His portrayal of Edna, a role traditionally played by a male actor in drag, demonstrating his versatility as a performer, adding humor to the hit musical.
Four years later, Pinette served as the host of E4 Laughs at Edinburgh podcasts, the series featuring various comedians from the renowned Edinburgh Festival, providing a platform for comedic talent and offering audiences a glimpse into the vibrant comedy scene.
In 2010, Pinette recorded a Comedy Central special entitled "John Pinette: Still Hungry". The special showcased his hilarious stand-up comedy, highlighting his relatable observations and anecdotes about food, weight, and everyday life. Pinette's warm and engaging stage presence endeared him to audiences and further solidified his reputation as a talented comedian.
John next appeared alongside Harvey Keitel in the film "The Last Godfather" (2010), which tells the story of a mob boss's son who struggles to fill his father's shoes and maintain control over the family business.
Later Work and Death
In 2012, Pinette was part of Ron White's Comedy Salute to the Troops on CMT. This special event brought together a lineup of comedians to entertain and pay tribute to the men and women serving in the military, showcasing Pinette's commitment to supporting and entertaining those who serve their country.
Pinette also hosted the TV series "All You Can Eat", which debuted in 2013 on the H2 network. The show took a lighthearted and humorous look at American cuisine, exploring various food-related topics and cultural aspects of eating.
— John Pinette (@JohnPinette) April 12, 2014
Comedy Albums
Additional to his work on-screen and at comedy venues and festivals, John released several comedy albums:
Show Me the Buffet (1998)
I Say Nay Nay (2005)
I'm Starvin'! (2006)
Making Lite of Myself (2007)
Still Hungry (2011)
Net Worth
According to authoritative sources, John Pinette's net worth was estimated at $100,000 at the time of his death.
Personal Life, Marriage, Wife, Children
John Pinette was very secretive about his personal endeavors. According to reports, he was single and had no children. He struggled with several health problems, including heart and liver conditions that only contributed to his premature death.
Unfortunately, his career and life came to a premature end in 2014. On 5 April 2014, John Pinette tragically passed away in Pittsburgh, Pennsylvania, at the age of 50. His cause of death was determined to be a pulmonary embolism, a condition where a blood clot blocks one of the arteries in the lungs. He was interred at a cemetery near his home in Springfield, Pennsylvania, USA. Although his death was a significant loss, his legacy as a stand-up comedian lives on.