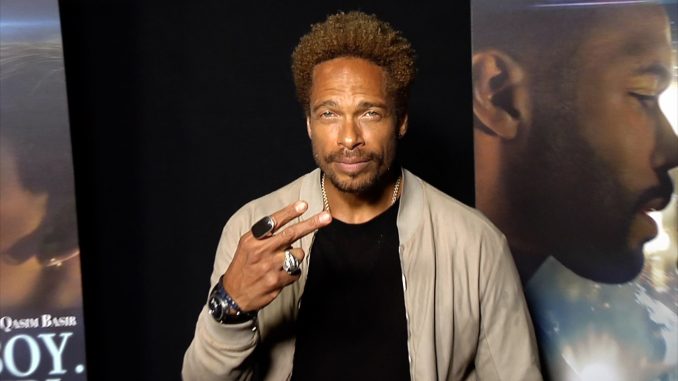 Who is Gary Dourdan?
Gary Dourdan is an American actor. Probably most famous for his roles as Warrick Brown in the television series "CSI: Crime Scene Investigation" (2000-2008) and recently as Aaron in the film "All She Wrote" (2018); in addition to other roles he has had in his career.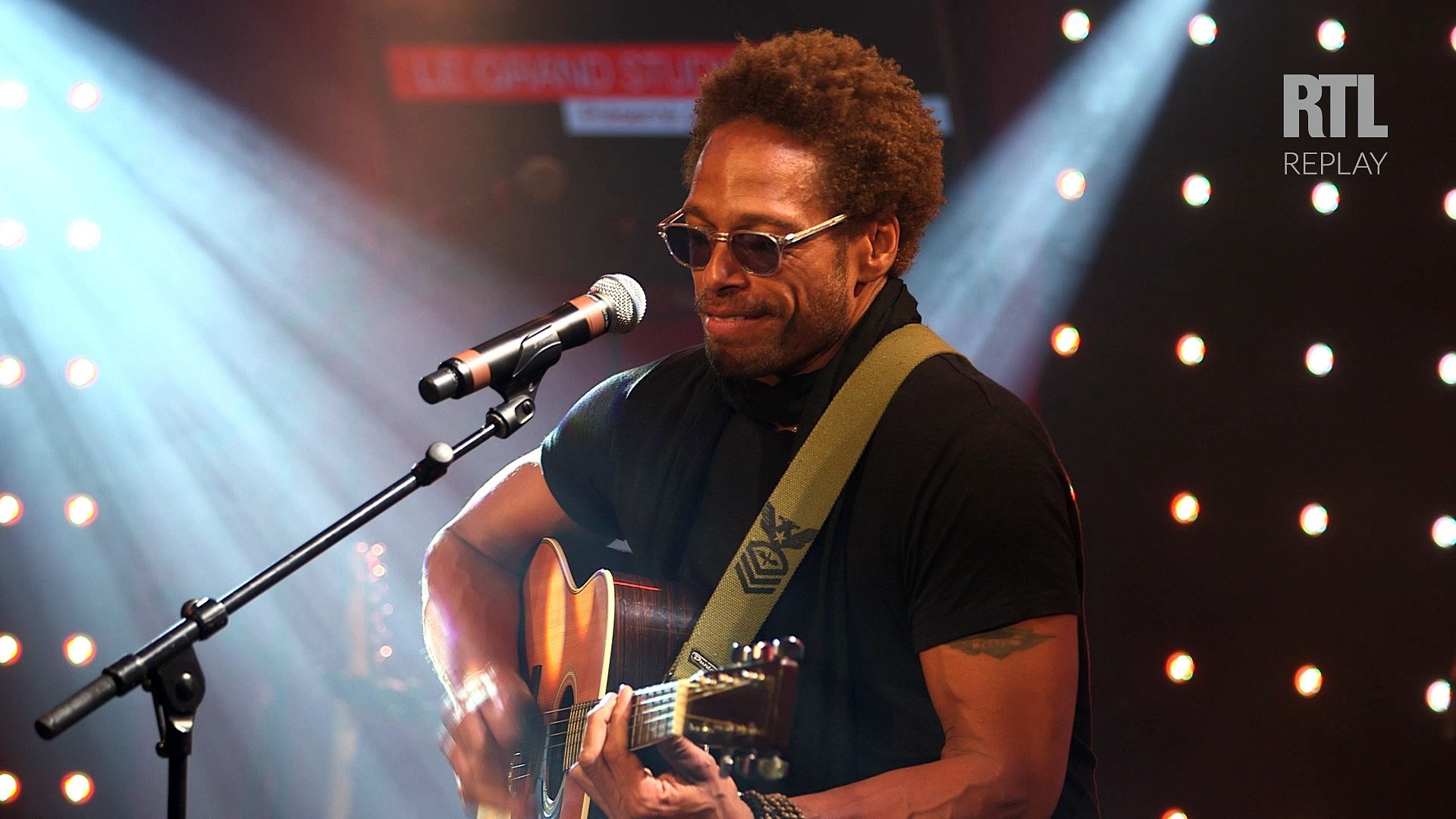 What is Gary Doing Now?
Gary Dourdan has recently appeared in the romantic comedy film "Heaven Sent", which starred Karen Abercrombie, Leon Pridgen, and Jemarcus Kilgore. Moreover, he is now working on several projects, including the thriller film "The Forfeiture Clause", scheduled to premiere later in 2023.
Gary Dourdan Wiki: Age, Childhood, and Education
Gary Robert Durdin was born the fourth of five children on 11 December 1966, in Philadelphia, Pennsylvania, USA. His parents were Sandy, a teacher and fashion designer, and Robert Durdin, an entrepreneur and jazz musician agent. At the age of six, tragedy struck when his brother Darryl fell from a balcony in Haiti while researching their family lineage; the circumstances of his brother's death remained unsolved. Dourdan's family relocated to Willingboro Township, New Jersey, in his early years. During this time, he developed a keen interest in acting, music and martial arts. Later, he moved to New York City and found employment as a doorman at a rehearsal studio.
Career Beginnings
In the early 1990s, Gary Dourdan immersed himself in the vibrant music scene of New York City, where he showcased his talents as a musician by playing in various bands. Concurrently, he honed his acting skills by participating in regional theater productions within the New York metropolitan area. In 1993, Dourdan's charisma caught the attention of the music world when he appeared in Janet Jackson's music video for the hit song "Again". Additionally, he made a cameo appearance in the music video for "Move the Crowd" by the influential hip-hop duo Eric B. & Rakim, further expanding his presence within the music industry.
In 1996, Dourdan made a guest appearance in the popular television series "Lois & Clark: The New Adventures of Superman", In the episode entitled "Never on Sunday", portraying Ziggy, who served as an assistant to Baron Sunday.
Just a overall great experience with this powerful talented and multiracial cast and crew #goodtimes https://t.co/fB5Y7W7LC5

— Gary Dourdan (@GaryDourdan) September 7, 2018
Rise to Prominence
In 1997, Gary Dourdan secured a notable role in the science fiction film "Alien: Resurrection", playing Christie, the first mate aboard the spaceship Betty. Dourdan's performance in the film showcased his acting range and helped him gain recognition on the big screen.
During the late 1990s, Dourdan made appearances in a variety of films, further expanding his filmography. He starred in the crime thriller "Playing God", in which he played the role of Yates, and also appeared in the critically acclaimed crime drama "Thursday". In addition to his film work, Dourdan secured a recurring role portraying Jack Van Adams in the television series "Soul Food" (2000-2001).
Success with "CSI: Crime Scene Investigation"
From 2000 to 2008, Gary Dourdan's portrayal of Warrick Brown in the highly popular TV series "CSI: Crime Scene Investigation" defined his career, and established him as a recognized actor in the television industry. Dourdan's performance as a skilled forensic analyst with a troubled past, resonated with audiences and demonstrated his versatility as an actor. As a key member of the "CSI" cast, Dourdan shared the screen with a talented ensemble – his co-stars included William Petersen as Gil Grissom, Marg Helgenberger as Catherine Willows, Jorja Fox as Sara Sidle, George Eads as Nick Stokes, and Paul Guilfoyle as Jim Brass. Together, they formed a cohesive, dynamic team of investigators, unraveling complex crime scenes and delivering compelling performances.
Throughout his tenure on "CSI", Dourdan's character, Warrick Brown, underwent significant character development. He faced personal struggles, battled his demons, and dealt with the consequences of his actions. The series explored Warrick's journey with depth and sensitivity, allowing Dourdan to delve into the complexities of the character.
Tragically, the character arc of Warrick Brown reached a dramatic climax. In the Season 8 finale, Warrick was shot and left for dead, leaving viewers in suspense. In the Season 9 premiere, it was revealed that Warrick had succumbed to his injuries, marking a significant turning point in the series, and leaving a profound impact on the characters and fans alike.
He won several awards for his portrayal of Warrick, including the Image Award and Screen Actors Guild Award.
Further Success
In 2007, Gary Dourdan took on the role of Cameron, the boyfriend of Halle Berry's character, in the film "Perfect Stranger", and continued to make his mark on the television landscape with recurring roles in several TV series. A notable appearance was in the series "Christine", in which he portrayed Stephan. Dourdan's involvement in the show allowed him to explore new dimensions in his acting career, further demonstrating his versatility as an actor. Another significant post-CSI role for Dourdan was in the TV series "Being Mary Jane" (2015), in which he played Sheldon DeWitt.
Mes amis "ALL SHE WROTE" est disponible sur Netflicks europe 👊🏾⭐️ #checkitout

Posted by Gary Dourdan on Sunday, October 3, 2021
In 2018, he starred in the romantic action-comedy film "All She Wrote", written and directed by Niki Illiev and co-starring James Tumminia and Vladimir Mihaylov. Then in 2021 and '22, Gary Dourdan made notable appearances in several TV series. He began with the TV series "First Wives Club", in which Dourdan took on the role of Dr. Malcolm Reynard. This comedy-drama series, based on the 1996 film of the same name, revolves around a group of women who reconnect after their marriages fall apart. Dourdan's portrayal of Dr. Malcolm Reynard likely brought a mix of humor, charm, and depth to the show, adding another layer to the ensemble cast.
Then he joined the cast of the TV series "The Last O.G.", as Bricks in the comedy series created by Jordan Peele and John Carcieri. The show follows the life of a former convict, played by Tracy Morgan, who tries to readjust to society after being released from prison.
Net Worth
According to sources, Gary Dourdan's net worth is estimated at $500,000 as of mid-2023.
Personal Life, Dating, Married, Wife, Children
He married Roshumba Williams in 1992, but the two divorced just two years later. Dourdan has two children from different relationships – a son named Lyric with Cynthia Hadden, and a daughter named Nyla with Jennifer Sutton, with whom he was in a relationship from 1995 to 2000. As of 2023, he appears to be single
Aside from his acting career, Dourdan has a passion for collecting classic cars. His love for automobiles was showcased when he appeared in Season 1, Episode 3 of the television show "Street Customs".
Gary Dourdan has faced several drug-related problems – in 2008, he was arrested on possession of cocaine and ecstasy charges. These charges didn't affect his departure from CSI, as all was already settled.
Another incident took place in July 2011 when Dourdan was involved in a car crash. Although he was initially arrested on drug possession charges involving oxycontin, these charges were eventually dismissed. However, he did face charges for possessing drug paraphernalia associated with the incident.
In November 2011, Dourdan faced further legal trouble as he was arrested for felony battery, accused of breaking his girlfriend's nose. As a result, he was placed on a five-year probation period, required to attend domestic violence counseling for several weeks, and was ordered to stay away from the victim for five years.
Financial difficulties added to Dourdan's challenges during this period. In August 2012, he filed for bankruptcy, citing debts of approximately $1.7 million owed to his creditors.
Appearance and Body Measurements
Gary Dourdan has dark brown hair and green eyes. He stands at a height of 6ft 2ins (1.88m), while he weighs approximately 215lbs (98kgs). His vital statistics are unknown, but he has an athletic figure.