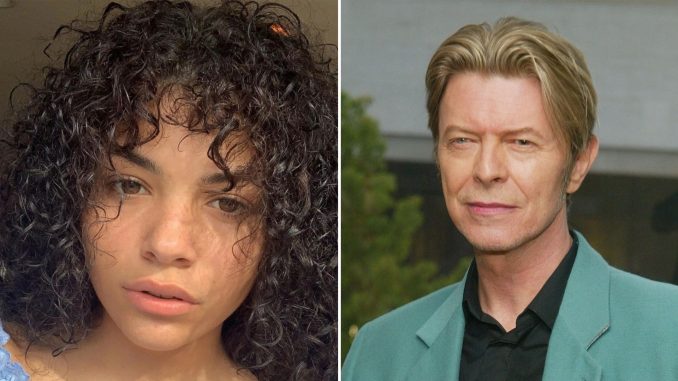 Who is Alexandria Zahra Jones?
Alexandria Zahra Jones, also known as Lexi Jones, is the daughter of legendary musician David Bowie and supermodel Iman. She has used their fame to share her art and is building a career as a painter.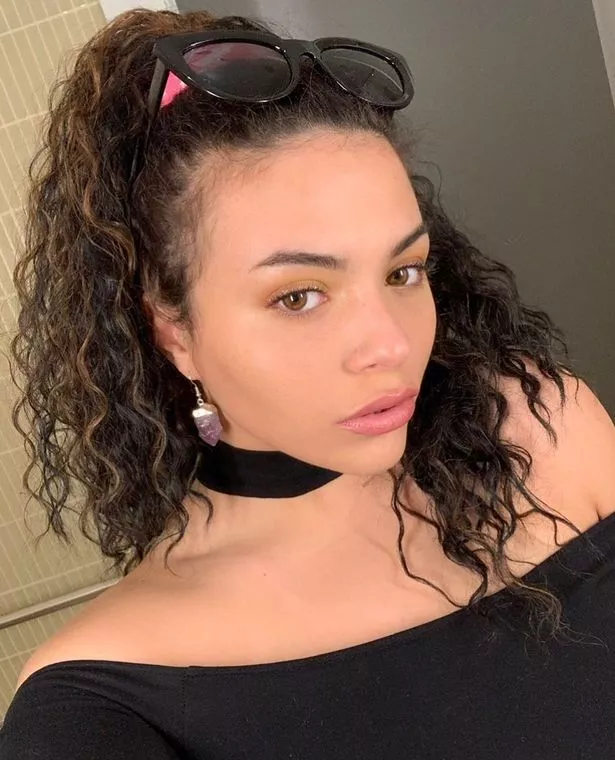 Alexandria Zahra Jones Wiki: Age, Childhood, and Education
Alexandria Zahra Jones was born on 15 August 2000, in New York City, USA. Despite being the child of celebrity parents, Alexandria's childhood was kept under the veil of secrecy. Of Somali ancestry on her mother's side, she has an older half-brother Duncan Jones, born in David Bowie's marriage to Angie Barnett. Moreover, she has an older half-sister from her mother's side, Zulekha Haywood, from her marriage to Spencer Haywood.
As a result of the secrecy around Alexandria, there is no information on her education.
Career
From an early age, Alexandria was sought by a number of talent agents and agencies. However, Alexandria never showed interest in pursuing a fashion career. Instead, David Bowie's daughter is building a career as a painter. She began painting in her teenage years, and her interest only increased. With her popularity on the rise, she used her social media handles to showcase her work. Quickly, she garnered a fan following and was able to start selling her art.
She has since launched her Depop account through which she sells her art. In addition to canvas, she expresses her creativity in clothing.
Net Worth
According to sources, Alexandria Zahra Jones's net worth is estimated at $25 million, coming mainly from the inheritance her father left her.
Personal Life, Dating, Boyfriend
Alexandria has kept her love life hidden from the public. According to reports, she is single and focused on expanding her creative work and having a good time with her friends and family.
David Bowie's Death
David Bowie passed away in 2016 when Alexandria was around 16 years old, which had a profound impact on both her and her mother, as they were a very close-knit family. In the months following Bowie's death, Alexandria and her mother dealt with the tragic blow by posting pictures and sharing heartfelt messages on social media. In addition, Alexandria got a crescent moon-shaped tattoo on her forearm with the words' Daddy xx 1947 – 2016′ in it.
Alexandria Zahra Jones' Father, David Bowie Short Bio
David Bowie, born David Robert Jones on 8 January 1947 in Brixton, London, was a renowned English musician, singer and actor. Bowie's diverse and influential career spanned over five decades, during which he continually reinvented his musical style and artistic persona.
Growing up in post-war London, Bowie developed an early interest in music, and started playing the saxophone as a teenager. He began his musical journey in the 1960s, initially as a mod and rhythm and blues enthusiast. In the late 1960s, he achieved his first major success with the release of the single "Space Oddity", which coincided with the Apollo 11 moon landing.
Bowie's musical evolution continued throughout the 1970s, when he adopted various personas such as Ziggy Stardust, the Thin White Duke, and Aladdin Sane. His albums during this period – including "The Rise and Fall of Ziggy Stardust and the Spiders from Mars" (1972), "Young Americans" (1975), and "Heroes" (1977) – brought him critical acclaim and commercial success.
TIM: 2000 – David Bowie's wife, the supermodel Iman, gives birth to their daughter, Alexandria Zahra Jones. pic.twitter.com/z6Papil3Yq

— The Spill Magazine (@spillmagazine) August 15, 2017
In the 1980s, Bowie explored new musical territories, embracing electronic and dance-oriented sounds. His album "Let's Dance" (1983) became one of his most successful and showcased his ability to adapt to changing musical trends. Bowie continued to release numerous influential albums, including "Low" (1977), "Scary Monsters (And Super Creeps)" (1980), and "Blackstar" (2016).
While Bowie's career reached unparalleled heights, he also faced health struggles. In 2004, he suffered a heart attack while on tour, but made a successful recovery. However, in secret, Bowie battled liver cancer for 18 months. Despite his declining health, he continued to work on his final album, "Blackstar", which was released on his 69th birthday, just two days before his death.
David Bowie passed away on 10 January 2016 in New York City, leaving behind a profound legacy in the music industry. Bowie's impact on popular culture and his ability to push artistic boundaries made him an iconic figure, forever remembered as one of the greatest musicians of all time.
Alexandria Zahra Jones' Mother, Iman, Short Bio
Iman Mohamed Abdulmajid, known simply as Iman, is a Somali-American supermodel, actress and businesswoman. She was born on 25 July 1955 in Mogadishu, Somalia.
Iman's journey to stardom began when she was discovered by photographer Peter Beard in Nairobi, Kenya, in 1975. Her striking beauty and graceful presence quickly captured the attention of the fashion industry. She subsequently moved to the United States to pursue a career in modeling.
Iman's rise to prominence was swift and remarkable. She became one of the most recognizable and sought-after supermodels of the 1970s and 1980s, with her flawless features and regal presence earning her the nickname "The Queen of the Catwalk". Iman worked with renowned designers such as Yves Saint Laurent, Versace, and Calvin Klein, gracing the covers of numerous fashion magazines, and appearing on the catwalks of high-profile fashion shows.
Beyond her modeling career, Iman also ventured into acting. She appeared in several films and television shows, including "Out of Africa" (1985) and "Star Trek VI: The Undiscovered Country" (1991). While her acting pursuits were not as extensive as her modeling career, she showcased her versatility and talent on the silver screen.
Iman's influence extended beyond the world of fashion and entertainment. In 1994, she launched her own cosmetics line, Iman Cosmetics, which aimed to provide make-up options for women of diverse ethnic backgrounds. The brand achieved widespread success and contributed to the growing recognition of the need for inclusive beauty products.
Throughout her career, Iman used her platform to advocate for diversity and representation in the fashion industry. She challenged beauty standards and promoted the importance of inclusivity. Her impact as a trailblazer for models of color cannot be overstated, as she helped pave the way for greater diversity and representation in the industry.
Iman's contributions and achievements have been widely recognized. She has received numerous accolades, including the Fashion Icon Lifetime Achievement Award from the Council of Fashion Designers of America.