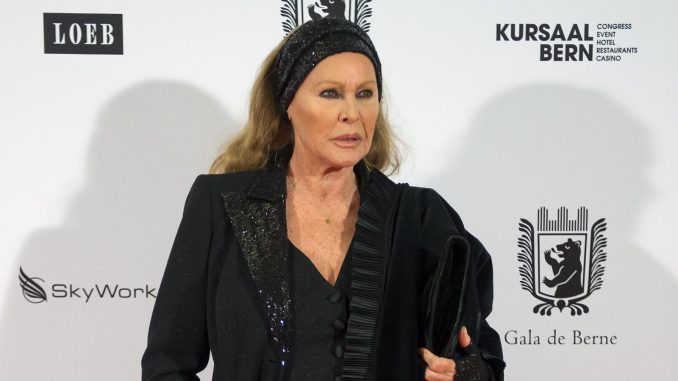 Who's Ursula Andress?
Ursula Andress is a Swiss actress, perhaps still  best known for her iconic role as Honey Ryder in the James Bond film "Dr. No" (1962). She gained international fame for her portrayal of the seductive Bond girl emerging from the sea in a white bikini, which became one of the most memorable moments in cinematic history.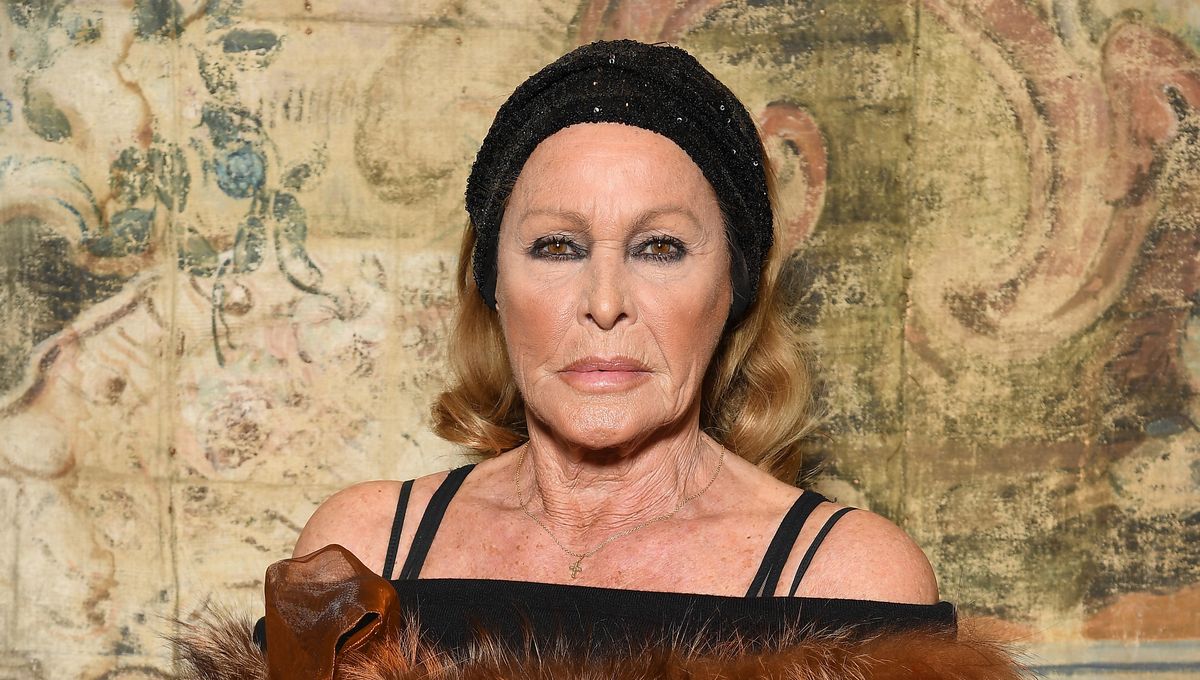 How is Ursula Andress doing now?
Ursula Andress is now in her late 80s and is far away from all the glitz and glamour. According to reports, she's in good health, and splits her time between Rome and a house in Gstaad, Switzerland.
Ursula Andress Wiki: Age, Childhood, and Education
Ursula Andress was born on 19 March 1936, in Ostemundigen, Switzerland. She is one of six children born to Anna, who was Swiss, while her father Rolf Andress was a German diplomat, who was expelled from Switzerland for political reasons. With her father absent, Ursula's grandfather, a garden designer, assumed the role of her guardian.
During her schooling in Bern, she became proficient in several languages, including English, French, German, and Italian. After completing her education, she pursued her passion for art by studying in Paris for a year. Following that, she relocated to Rome, where she took on various jobs, including working as a nanny for children.
Career Beginnings
In 1954, Ursula Andress had a fateful encounter at a party where she met a film producer who recognized her potential, and offered her a screen test for a role in an Italian film. Impressed by her performance, she was cast in walk-on parts in several Italian films, including "An American in Rome" (1954), "The Sins of Casanova" (1955), and "La Catena dell'odio" (1955).
By late 1955, Ursula Andress set her sights on Hollywood, the center of the entertainment industry. Shortly after her arrival, Andress caught the attention of Paramount Pictures, one of the major film studios at the time. Recognizing her potential, Paramount signed her to a seven-year contract.
However, her initial years at Paramount didn't bring immediate acting opportunities due to her limited English language skills. Undeterred, she devoted her time to immersing herself in cinema by watching classic films, drawing inspiration from screen legends such as Marlene Dietrich. Although her acting career was yet to take off, Andress garnered attention in the media for her romantic involvement with the late James Dean, further enhancing her public profile.
Despite her efforts, Andress faced challenges in securing substantial acting roles during her time at Paramount. However, in 1956, she decided to buy herself out of her contract, seeking new opportunities elsewhere, and subsequently signed with Columbia Pictures, but which didn't yield immediate results either. She still remained determined, and persevered in her pursuit of success in Hollywood.
Tonight is Ursula Andress night, and what better film of Ms. Andress' to showcase than her royal role in SHE ('65). #LetsMovie

Posted by Turner Classic Movies: TCM on Friday, September 11, 2020
Rise to Prominence
In 1957, Ursula took a significant personal step in her life when she married actor and director John Derek. Despite early professional struggles, this union kept her in Hollywood. Fast forward to 1962, and Ursula Andress experienced a career-defining moment that would catapult her to international fame. She made a triumphant return to acting with her role as Honey Ryder in "Dr. No", the inaugural James Bond film. Portraying the alluring and enigmatic Bond girl, Andress captivated audiences worldwide, and left an indelible mark on cinematic history. Her iconic emergence from the Caribbean Sea in a white bikini, complete with a large knife on her hip, became an unforgettable image, and solidified her status as a quintessential Bond girl.
Andress's portrayal not only garnered critical acclaim but also gained her the freedom to choose future roles, and attain financial independence.
In 1963, Ursula Andress took on the female lead role in "Fun in Acapulco", a film starring the legendary Elvis Presley. Her captivating presence alongside the iconic musician added to the film's appeal. Additionally, she had the opportunity to share the screen with two Hollywood legends in "4 for Texas", as she appeared alongside Frank Sinatra and Dean Martin, further showcasing her versatility and ability to work with esteemed co-stars.
Continuing her success, in 1965, Andress starred in "She", a highly successful film produced by Hammer Films and Seven Arts Productions. This fantasy adventure showcased her talent as she portrayed an immortal queen, leaving a lasting impression on audiences. Additionally, she appeared in the comedy "What's New Pussycat?", written by Woody Allen and starring Peter Sellers and Peter O'Toole, and then the romantic adventure "Up to His Ears", solidifying her range as an actress and working with notable actors in the industry.
It was also in 1965 that Andress faced controversy, when nude photographs from the film "Nightmare in the Sun" were published in Playboy. This bold move sparked wider attention, and further cemented her status as a sex symbol, making headlines and capturing public intrigue.
By 1967, Andress's contract with Seven Arts had expired, leading to her absence in the sequel to "She".
The '70s and Continued Success
In 1970, Ursula Andress showcased her acting prowess in the heist film "Perfect Friday", sharing the screen with talented actors Stanley Baker and David Warner. The following year, she ventured into the Western genre, starring in "Red Sun" alongside an impressive international cast that included Charles Bronson, Toshiro Mifune, and Alain Delon.
Continuing her career trajectory, 1973 saw Andress appearing in the action film "Stateline Motel", further expanding her versatility as an actress. 1975 proved significant as she took on the title role in "The Sensuous Nurse", and showcased her comedic skills alongside Barbara Bouchet in "Spogliamoci così, senza pudor…". Moving forward, 1976 marked Andress's portrayal of Joséphine de Beauharnais in "The Loves and Times of Scaramouche", and her appearance in the sequel "Safari Express". Additionally, she collaborated with Marcello Mastroianni in the crime film "Double Murder", further diversifying her filmography.
URSULA ANDRESS Birthday 82 today
Dr No 1962 • The Blue Max 1966 • She 1965
Whats New Pussycat 1965 • Perfect Friday 1970
Red Sun 1971 • Clash of the Titans 1981
Fun in Acapulco 1963 • Casino Royale 1967
Mountain of the Cannibal God 1978 pic.twitter.com/F8ygAtlUG0

— Peter Oxley (@oxley264) March 19, 2018
In 1981, Ursula Andress took on the role of Aphrodite in "Clash of the Titans", sharing the screen with esteemed actor Laurence Olivier. During the production of this film, she formed a romantic relationship with her co-star, Harry Hamlin, with whom she later had a son, Dimitri Alexander Hamlin.
The following year, Andress portrayed Mabel Dodge in the adventure-drama film "Red Bells", and made guest appearances in popular TV shows such as "Manimal" and "The Love Boat". Additionally, she expanded her repertoire by appearing in the French film "Liberté, égalité, choucroute".
In 1986, Andress participated in the Emmy-winning miniseries "Peter the Great", showcasing her acting skills in the historical drama series.
In 1988, she joined the cast of the primetime soap opera "Falcon Crest" for a three-episode set, portraying an exotic foreigner who played a pivotal role in rescuing Dana Sparks from a white slave ring. During this time, she also worked alongside Bud Spencer in "Big Man – The Diva", and appeared in "Man Against the Mob: The Chinatown Murders".
The '90s and Retirement
In 1990, Ursula was featured in the film "Klassäzämekunft" (English title: "Broken Silence"), and continued her acting career in 1993 and 1994, appearing in "The Cave of the Golden Rose 3" and its sequel, "The Cave of the Golden Rose 4".
In 1995, Andress made a cameo appearance in "Cremaster 5," adding to her diverse range of roles. Her beauty and charisma garnered recognition, as she was honored by Empire magazine as one of the "100 Sexiest Stars in film history", this acknowledgment further solidifying her status as a notable figure in the industry.
In 2005, Andress portrayed the character "Madonna" in the Swiss feature film "Die Vogelpredigt oder Das Schreien der Mönche" (English title: "The Bird Preachers"), which marked her last known acting role to date.
Net Worth
As of mid-2023, Ursula Andress' net worth is estimated at $25 million.
Personal Life, Dating, Married, Husband, Children
Ursula Andress's personal life has been marked by a series of passionate relationships and romantic entanglements. At the tender age of 17, she lost her virginity to French actor Daniel Gelin. After relocating to the United States in 1955, she was involved with Hollywood icons Dennis Hopper and James Dean. However, it was her affair with actor/director John Derek that would capture the headlines. Derek left his wife and family to be with Andress, leading to their marriage in 1957, but their union faced turmoil, and they officially divorced in 1966 following Andress's involvement with co-star Ron Ely.
During this tumultuous period, she sought solace in the arms of French actor Jean-Paul Belmondo, with whom she shared a deep connection. Between 1973 and 1977, Andress lived with Fabio Testi, her co-star from "Stateline Motel", then indulged in  short romances with notable figures such as Ryan O'Neal, John Delorean, Johnny Dorelli, Paolo Pazzaglia, Nels Van Patten, Franco Nero, Ricci Martin, Helmut Berger, and others.
In 1979, Andress embarked on a new chapter with actor Harry Hamlin, resulting in the birth of their son Dimitri Alexander Hamlin in 1980. Despite their commitment, they never exchanged vows, and their relationship came to an end in 1983. The mid-1980s witnessed Andress's romantic involvement with Brazilian football player Paulo Roberto Falcão, actor Gerardo Amato, singer Julio Iglesias, real estate developer Stan Herman, and Greek bodybuilder Mario Natokis. From 1986 to 1991, she shared her life with Fausto Fagone, who would later become a Sicilian Regional Assembly member. Following their separation, Andress briefly dated martial arts expert Jeff Speakman in 1991, since when, public knowledge of her relationships has remained elusive.
Appearance and Body Measurements
Ursula Andress has blonde hair and brown eyes. She stands at a height of 5ft 5ins (1.65m), weighs approximately 126lbs (57kgs), with vital statistics of 38-25-35, and bra size 42C.