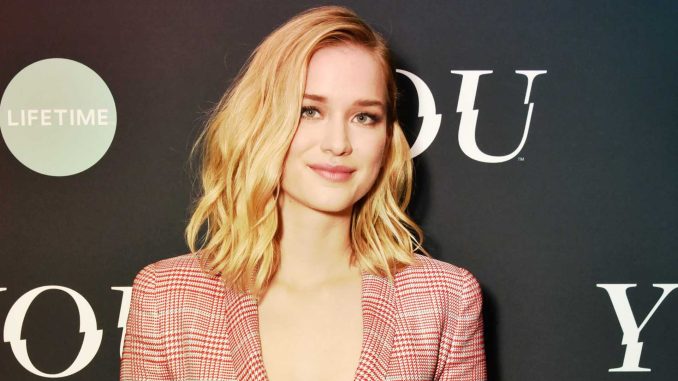 Who is Elizabeth Lail?
Elizabeth Dean Lail was born on 25 March 1992, in Williamson County, Texas, USA. She's an American actress who rose to fame for her roles in popular television series such as "Once Upon a Time" and "You". With an innate talent for acting, Elizabeth has garnered critical acclaim and a loyal fan base through her career.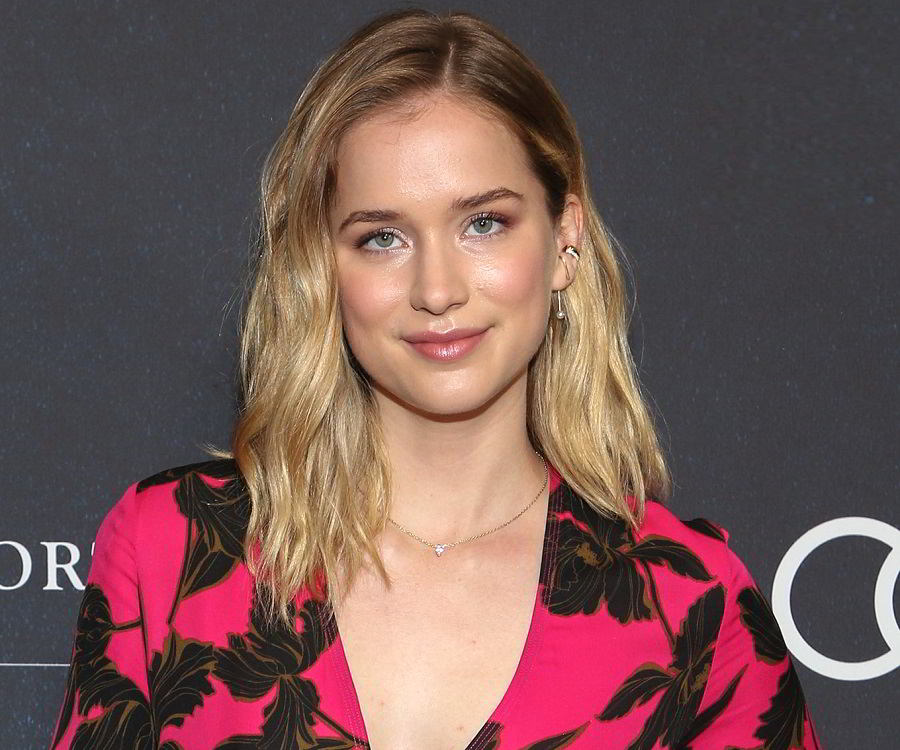 Early life and education
Elizabeth was born to Kay Lurene Suratt and Dean Franklin Lail. She grew up in Asheboro, North Carolina, alongside her younger sister, Kathryn, and became interested in acting at an early age, and started appearing in local theatre productions when she was 14 years old.
In 2009, Elizabeth matriculated from Asheboro High School, and later enrolled at the University of North Carolina, from which she graduated in 2014 with a Bachelor of Fine Arts degree in Drama. During her college days, Elizabeth appeared in several student film productions, such as "Model Airplane" (2011), and "Without" (2014).
Roles in movies
Shortly after finishing college, Elizabeth moved to New York City to pursue more acting opportunities.
Elizabeth's big-screen debut came in 2018, when she was cast in the lead role of Lea in the thriller drama "Unintended". Written and directed by Anja Murmann, the film follows the story of a young woman who struggles with a repressed memory of a murder she committed when she was 12 years old.
In the following year, Elizabeth starred in the horror "Countdown", directed and written by Justin Dec. The movie follows Elizabeth as a young nurse named Quinn Harris, who downloads a mysterious app that predicts the user's exact time of death. When the app tells her she only has three days left to live, Quinn begins to experience terrifying events that seem to confirm the app's prediction. Although the film received mixed reviews from critics, Elizabeth was praised for her portrayal of a strong-willed and resourceful character.
MACK AND RITA (2022) | Interviews with Taylor Paige, Elizabeth Lail, and the cast

MACK AND RITA (2022) | Interviews with Taylor Paige, Elizabeth Lail, and the castInterviews with:Taylour PaigeWendy MalickElizabeth LailNicole ByerDustin MilliganAddie WeyrichKatie AseltonA 30-year-old writer (Elizabeth Lail) spends a wild weekend in Palm Springs and wakes up to find she has magically transformed into her 70-year-old self (Diane Keaton).Director: Katie AseltonWriters: Madeline Walter, Paul WelshStars: Diane Keaton, Elizabeth Lail, Taylour Paige#MackAndRita #DianeKeaton #TaylourPaige

Posted by Hollywood First Look on Monday, August 22, 2022
Most recently, in 2022, Elizabeth played one of the leads in the comedy "Mack & Rita", centered on a 30-year-old woman who wakes up as her 70 years old self after a night of partying. Elizabeth played the young version of the title character, Mack, while the older version was played by Diane Keaton. The film was negatively reviewed by the critics – Keaton received a Golden Raspberry nomination for Worst Actress.
In 2023, Elizabeth is set to star as Vanessa in the horror "Five Night at Freddy's", written and directed by Emma Tammi, and based on the popular video game franchise of the same name.
Roles in TV series
Elizabeth's first TV series role came in 2014 when she was cast as Princess Anna in the fourth season of the hit television series "Once Upon a Time". The show, which reimagines popular fairy tale characters in a modern setting, allowed Elizabeth to bring the beloved "Frozen" character to life, and her performance was lauded by both critics and fans.
Following the success of "Once Upon a Time", Elizabeth appeared in the short-lived supernatural drama series "Dead of Summer" in 2016. She played the role of Amy Hughes, a camp counselor at a haunted summer camp. Although the series was canceled after one season, Elizabeth's performance was once again praised, which opened the door for her to appear in more dramatic TV series roles in the future.
In 2018, she starred as Guinevere Beck in the first season of the popular psychological thriller series "You". The show, based on the eponymous novel by Caroline Kepnes, follows the story of Joe Goldberg (played by Penn Badgley), a creepy bookstore manager who becomes obsessed with Beck, a woman he meets at his store. After season one concluded, Elizabeth would reprise the role of Beck in two more episodes later in the series.
📸 • Elizabeth on set #xoxo #xoxogossipgirl #gossipgirl #gossipgirlreboot #gossipgirlrevival #elizabethlail pic.twitter.com/3yJ2CIkDUO

— Gossip Girl Daily (@GossipG_Daily) March 27, 2021
"You" has received critical acclaim for its performances, particularly Badgley's portrayal of the complex and often unsettling character of Joe. It has been praised for its suspenseful plot twists and exploration of contemporary issues, but has also faced criticism for its depiction of violence against women. The show recently entered its fourth season and continues to be a popular watch on Netflix.
In 2021, Elizabeth appeared in five episodes of the HBO drama "Gossip Girl", a modern revival of the popular teen series from the late 2000s. In the same year, she joined the cast of the musical drama "Ordinary Joe", which also starred James Wolk and Natalie Martinez. The series follows recent college graduates on three parallel timelines: as a musician, nurse, and a police officer. Although "Ordinary Joe" received praise for its unique premise, it failed to capture the attention of a wider audience, and was ultimately cancelled in 2022.
Love life and husband
Elizabeth married her long-term boyfriend, pediatric dentist Nieku Manshadi in April 2021. The two exchanged vows in an intimate ceremony in Stone Bridge, New York.
As Elizabeth revealed in one of her recent interviews, she and Nikeu met 'the old-fashioned way' at a mutual friend's party. They became engaged in August 2020, after a year of dating. The couple frequently appear together on red carpet events, and post photos featuring each other on social media, showcasing their mutual love and support.
Interesting facts
Aside from acting, Elizabeth is a talented singer and dancer. She has showcased her singing abilities in various performances throughout her career, including for her portrayal of Princess Anna in "Once Upon a Time".
Elizabeth is an advocate for environmental and animal rights causes and has participated in numerous campaigns and events to raise awareness about these issues.
She has a close relationship with her "You" co-star Penn Badgley, and the two have remained friends even after leaving the series.
Elizabeth enjoys meditating and doing yoga in her spare time, often sharing her love for these practices on her social media platforms. She credits these activities for helping her maintain a balanced and healthy lifestyle.
Elizabeth is an avid reader and her favorite book is "To Kill a Mockingbird" by Harper Lee, a classic American novel that she claims has had a significant impact on her life.
Net worth
Elizabeth's net worth is estimated at more than $2 million as of May 2023. Her wealth primarily stems from her successful acting career, with prominent roles in hit TV series and movies. Additionally, Elizabeth has appeared in various commercials and endorsements, contributing to her overall earnings.