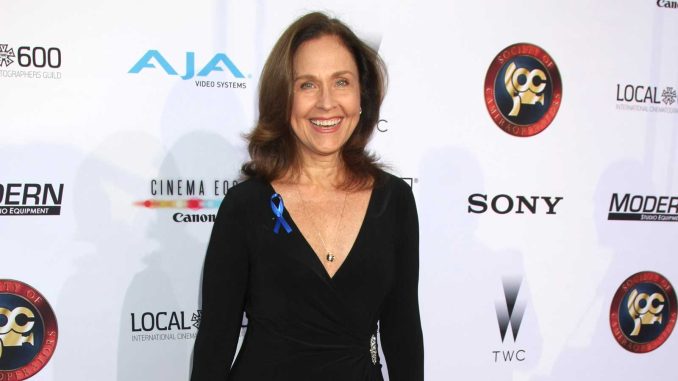 Who is Erin Gray?
Erin Gray was born on 7 January 1950, in Honolulu, Hawaii, USA. She's an American actress perhaps known best for her prominent role as Colonel Wilma Deering in the popular TV series "Buck Rogers in the 25th Century" that aired in the late 1970s and early 1980s. She began her career as a model, and gained popularity for her appearances in magazine ads and commercials. Besides her iconic role in "Buck Rogers", Erin has appeared in various other television shows and films, showcasing her versatility as an actress. She's also been involved in philanthropic work throughout her career, supporting causes related to education and animal welfare.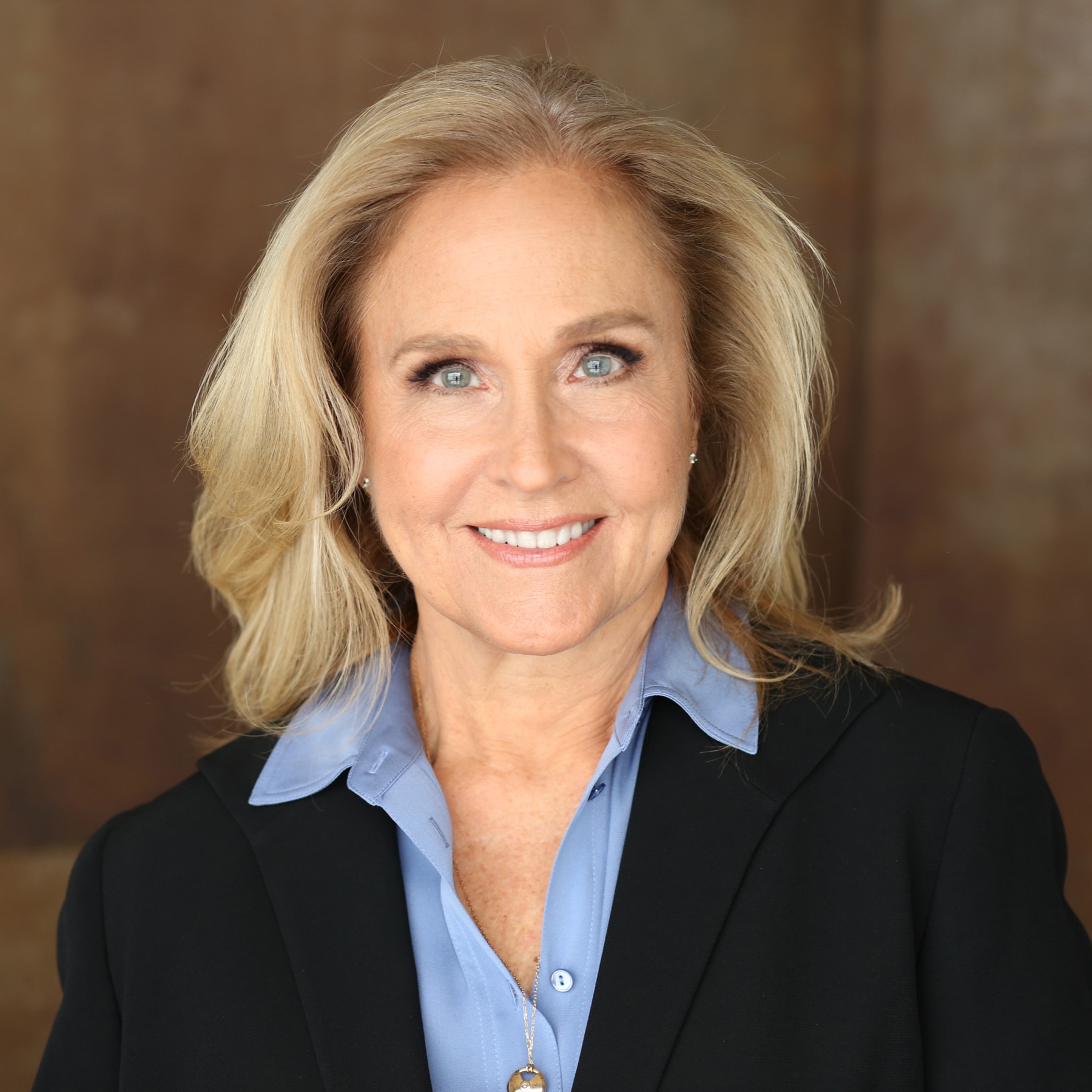 Early Life and Education
Erin was born to Diane and Daniel Gray – her father was a real estate agent, and her mother was a professional photographer. When she was eight years old Erin's family moved to Larkspur, California, where she attended Redwood High School, and excelled in various extracurricular activities such as sports, drama and debate. She finished her last semester of schooling at the Pacific Palisades High School, where she continued to pursue her interest in acting.
After matriculating, Erin enrolled at the University of California, Los Angeles, majoring in mathematics, but during her freshman year, she landed her first modeling contract with the prestigious Ford Modeling Agency, and soon dropped out of college and moved to New York City to further her career, working with top designers and appearing in various TV commercials.
Roles in TV Series
Despite her success in the modeling industry, Erin remained passionate about acting and began to put more focus on landing film and TV roles. She made her acting debut in 1976 with a brief appearance in the popular comedy series "Maude", and followed up with several other episodic appearances in shows such as "Police Story" (1978), "Evening in Byzantium" (1978) and "The Rockford File,s" (1979).
Erin's breakthrough came in 1979, when she was cast as Colonel Wilma Deering in the sci-fi series "Buck Rogers in the 25th Century", which aired from 1979 through 1981. The show follows the adventures of Captain William 'Buck' Rogers, who is a 20th-century astronaut who gets frozen in space and awakens 500 years later in the 25th century. Despite its cancellation after two seasons, the series continues to have a cult following, and remains a beloved part of TV history. Erin's role was groundbreaking, as one of the first female characters in a sci-fi series who was portrayed as equal to her male counterparts,.
After the success of "Buck Rogers", Erin landed a significant role in the sitcom "Silver Spoons" which aired from 1982 to 1987. Created by Martin Cohan, the show revolves around the story of wealthy and eccentric toy magnate Edward Stratton III, played by Ricky Schroder, who reconnects with his long-lost son, and learns valuable life lessons along the way. In the series, Erin played the character Kate Summers Stratton, a caring, level-headed, and successful businesswoman who balanced her professional life with her role as a stepmother. This role, while different from her previous sci-fi character, further proved Erin's versatility as an actress, and endeared her to a broader audience.
Erin Gray. Colonel Wilma Deering on Buck Rogers.

Posted by Iconic Cool on Sunday, February 26, 2023
Throughout the late 1980s and the 1990s, Erin demonstrated her acting range by taking on a variety of roles in different genres. Among others, she appeared in the detective drama series "Murder, She Wrote", the action-adventure "Baywatch", and the psychological thriller "Profiler".
In the 2000s, Erin was primarily focused on her film career, and therefore made fewer TV series appearances. In 2011, she played the recurring role of Madeline Twain in the comedy "The Guild", created by Felicia Day, and which followed the lives of a group of gamers who are members of an online guild.
Three years later, Erin joined the "Star Trek" universe with her role as Commodore Gray in "Star Trek Continues", a fan-made web series which aimed to continue the story of the original 1966 series. Interestingly enough, Erin had auditioned for the role of Captain Kathryn Janeway in the 1995 series "Star Trek: Voyager", but ultimately lost the role to Kate Mulgrew.
More recently, in 2019, Erin appeared in an episode of the CW sci-fi series "Pandora", which is also her latest TV series role.
Roles in Movies
Erin's foray into the world of film was a natural extension of her successful modeling and television careers. In 1979, Erin made her film debut in "Winter Kills", a political comedy drama which starred Jeff Bridges, John Huston, and Anthony Perkins.
In 1982, Erin starred alongside country music star Kenny Rogers in the comedy drama "Six Pack". Erin played the role of a sophisticated brewer, Kate, who becomes involved with Rogers' character, a race car driver. The film was a moderate success, but it was Erin's charismatic performance that left a lasting impression on audiences.
, Erin appeared in several made-for-TV movies through the rest of the 1980s, which included "Born Beautiful" (1982), "Breaking Home Ties" (1987), and "Addicted to His Love" (1988).
Erin's film work continued in the 1990s, with a notable performance in the 1994 action thriller "A Dangerous Place", which starred Ted Jan Roberts and Corey Feldman. In the same year, she starred alongside Jack Scalia in the action sci-fi film "T-Force", directed by Richard Pepin, and which follows a police lieutenant tasked with disassembling a dangerous cybernaut unit.
In 2006, Erin starred in the horror film "Siren", in which she took on a darker, more mysterious role. In "Dreams Awake" (2011), Erin played the lead role of Hope Emrys. In this spiritual drama, she portrayed a woman undergoing a transformative journey, providing a heartfelt performance that resonated with many viewers. Her performance earned her the 2012 Angel Film Award for Best Actress at the Monaco International Film Festival.
One of Erin's most recent film roles was in the 2018 movie "My Christmas Inn" in which she played the role of Jessica Brady. Her latest movie role was in the 2022 TV film "It's Beginning to Look a Lot Like Murder", a mystery drama which follows a young woman (played by Cristine Prosperi) as she tries to uncover the secret about her beloved aunt's death.
In 2023, Erin is set to return to the sci-fi genre with a role in the upcoming film "In-World War", centered on a beta tester who ends up trapped in a virtual reality simulation of war.
Personal Life
Off-screen, Erin Gray has led a fulfilling personal life. She was married to real estate agent Ken Schwartz from 1968 to 1990, and together they have a son named Kevan. Since 1991, Erin has been married to Richard Hissong, a former professional baseball player; the couple has a daughter together named Samantha.
Erin is also known for her philanthropic work, devoting time and resources to various charitable causes. She has been a spokesperson for the National Coalition Against Domestic Violence and has worked with organizations such as the American Cancer Society, Make-A-Wish Foundation, and the March of Dimes.
Where is she now?
In more recent years, Erin has been appearing in commercials, most notably in a 2010 spot for Pup-Peroni dog treats
In addition to her acting career, Erin works as a casting agent and has her own agency called Heroes for Hire, which focuses on booking fantasy and sci-fi stars.
Erin has also pursued other interests, including writing and teaching. She co-authored the book "Act Right: A Manual for the On-Camera Actor" with Mara Purl, and has taught acting workshops around the US.
Net Worth
Erin Gray's successful career in television and film, as well as her work in modeling, has contributed to her financial success. As of 2023, her estimated net worth is more than $5 million. This wealth has allowed her to live comfortably and continue to pursue her passions for acting, teaching, and philanthropy.