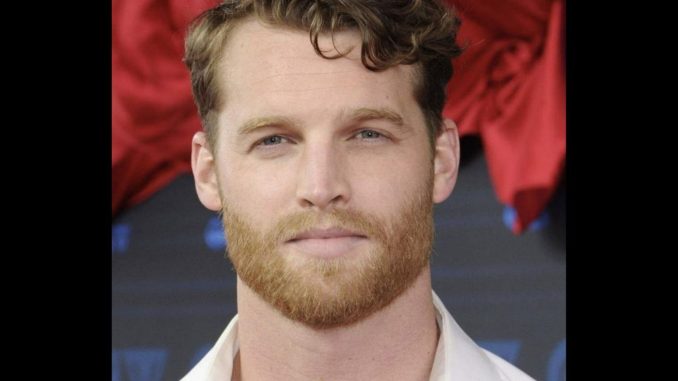 Who is Jared Keeso?
Jared Keeso is an award-winning Canadian actor, best known to the world as Wayne in the TV series "Letterkenny" (2016-2022) and as Ben Chartier in the TV series "19-2" (2014-2017), among several other notable roles that he's had so far in his career.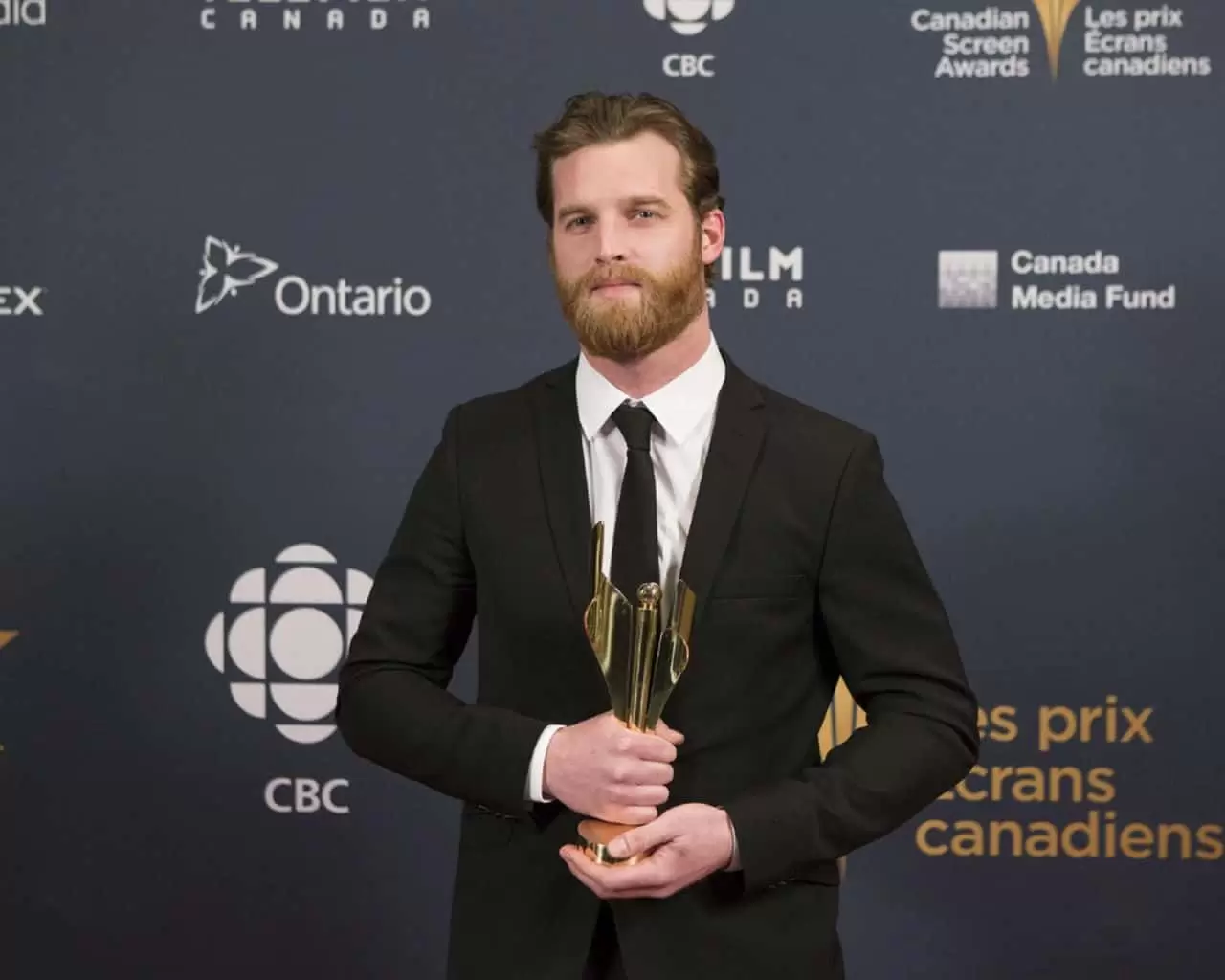 Jared Keeso Wiki: Age, Childhood, and Education
Jared Keeso was born on 1 July 1984, in Listowel, Ontario, Canada, to parents Richard and Anne Keeso, owners of the Keeso Sawmill Company. This was launched all the way back in 1872, and was in the family until destroyed in a fire on 9 September 2018. Growing up, he was helping his parents in the sawmill and before pursuing acting professionally, spent two years working there.
He played junior hockey for the Strathroy Rockets of the Western Ontario Hockey League (WOHL); a teammate was the future two-time Stanley Cup champion Jeff Carter.
He attended Listowel District Secondary School, and later studied at the University of Waterloo in Ontario.
Career Beginnings
Jared Keeso made his television debut in the 2004 made-for-TV movie "Eve's Christmas", playing the role of a bartender in the film which starred Elisa Donovan as Eve, a workaholic who wishes she had made different choices in her life.
The same year, he appeared in two episodes of the popular American television series "Smallville", while in 2006, he portrayed murder suspect Paul Hale in the film "Shock to the System", co-starring Micahel Woods.
Jared had a successful run in the Canadian children's television series "Monster Warriors", from 2006 to 2007, playing the role of Luke, one of the lead characters in the science-fiction, action-adventure series, that followed a group of teenagers who battle movie monsters brought to life by disgraced director Klaus von Steinhauer, with Lara Amersey and Mandy Butcher in the other lead roles.
Posted by The Same Photo of Jared Keeso Every Day on Tuesday, December 1, 2020
After the end of the series, he continued his career with another TV role, as Rob Chambers in the short-lived but award-winning drama series "The Guard", starring Steve Bacic, Jeremy Guilbaut and Zoie Palmer.
In 2009 he played Dustin in the romantic comedy film "I Love You, Beth Cooper", after which he had several minor roles in projects such as the films "A Beginner's Guide to Endings" and "Charlie" in 2010 and 2012 respectively.
Rise to Prominence
Jared Keeso appeared in the 2013 science-fiction film "Elysium", set in 2154, following Max, played by Matt Damon, a former criminal who embarks on a mission to save his life and the lives of millions of people on Earth. Jared's character, Rico, is a mercenary who works for Delacourt, a government official portrayed by Jodie Foster, and is tasked with stopping Max from achieving his mission. The film was a commercial success, grossing over $286 million worldwide, which helped boost Jared's career.
However, 2013 was a turning point in his career. Keeso and his friend Mike Borden founded Play Fun Games Pictures on YouTube, and created a series of sketches called "Letterkenny Problems." The sketches featured Keeso's character, Wayne, a quintessential Canadian farmer, discussing and ranting about various aspects of rural life in Canada with his friends. The sketches quickly gained popularity and went viral, attracting over 100 million views on YouTube.
The success of the "Letterkenny Problems" sketches led to the development of the hit Canadian sitcom "Letterkenny", which premiered in 2016. The series centers around the small rural town of Letterkenny and its quirky residents, including Wayne and his friends. Keeso stars in the show and serves as a writer, executive producer, and showrunner. "Letterkenny" has been a critical and commercial success, earning several Canadian Screen Awards, and gaining a loyal fanbase in Canada and beyond, launching Jared to international stardom.
To speak further of his accomplishments, Keeso played the lead role of Ben Chartier in the Canadian police drama series "19-2" from 2014-2017. The show, which was a remake of a popular French-language series of the same name, followed two Montreal police officers, Nick Barron (played by Adrian Holmes) and Ben Chartier (Keeso), as they navigated the dangerous and often stressful world of law enforcement. He earned several award nominations for his performance, including a Canadian Screen Award for Best Performance by an Actor in a Continuing Leading Dramatic Role.
In 2018 he was James Donovan in the drama film "The Death & Life of John F. Donovan", the story of an American actor and his pen pal relationship with a young boy named Rupert Turne, co-starring Kit Harrington, Jacob Tremblay, and Natalie Portman. Keeso's character, James, is John's brother and a central figure in the movie's plot.
Most recently, Keeso created and wrote the "Letterkenny" spin-off series "Shoresy", which focuses on the character of Shoresy rather than Wayne. In the original series, Shoresy's face has never been revealed since Jared plays both characters, but in the spin-off, Shoresy is the main role. The series premiered on 13 May 2022 on Crave, and the second season was announced in January and is set to premiere later in 2023.
Net Worth
According to authoritative sources, Jared Keeso's net worth is estimated at over $4 million, as of mid-2023.
Whelp I've got three copies of Movie Entertainment magazine courtesy of @hvbabywilltrvl as part of the prize pack.

Features Jared Keeso and a full article about Letterkenny.

More prizes to be announced. #LetterkennyPodcastContest@jaredkeeso@LetterkennyProb pic.twitter.com/OBk52HafkF

— Letterkenny Podcast 🍁 (@LetterkennyPod) December 15, 2018
Personal Life, Dating, Married, Wife, Children
Jared has been married to Magali Brunelle since 2018, after the two met in 2016  She's a corporate lawyer who works at Coveo. They don't have children.
Appearance and Body Measurements
Jared Keeso has brown hair and brown eyes. He stands at a height of 5ft 10ins (1.78m), weighs approximately 160lbs (73kgs), and his vital statistics are 40-15-32.
Facts, Interests, and Trivia
Jared didn't dream of becoming an actor from an early age. Instead, he was interested in becoming a professional hockey player. Unfortunately, his hockey career was cut short in his teenage years.
Keeso was the founder of Play Fun Games Pictures in 2013, alongside Mike Borden.
He's an avid animal lover and has advocated for animal rights. He has a pet dog Gus, who is a pit bull mix.