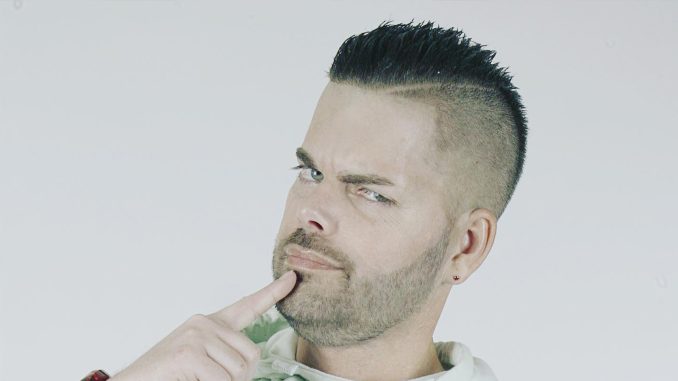 Tim Malcolm is one of the many colorful characters in the "90 Day Fiancé" universe. Born in late June 1980 in North Carolina, USA, the director and entrepreneur has many varied interests. be it horror conventions, pro wrestling, crypto, or nonfungible token (NFT), the TV personality can hold a conversation about pretty much everything.
The North Carolina native is also known for his unironic philosophical quotes, with a fan favorite being: "I can get seriously lost for hours pondering the universe, space, and why we as human beings are here. The purpose of life is the one question I would like the answer to before death." However, Tim isn't on "90 Day Fiancé" to find the purpose of life, but rather a companion and spouse.
Tim joined the reality TV franchise years after he began dating Veronica Rodriguez, an outgoing brunette who hails from Florida but has Cuban roots. Veronica and Tim met at a bar when she was 23 and he was 28; soon afterwards, he began being a father figure towards her young daughter Chloe. According to Veronica, that fateful evening she intended on finding the "sexiest" man in the bar and going up to give him a kiss – and for her, that person was Tim.
After the honeymoon stage, Veronica and Tim went through a rough patch due to him allegedly being obsessed with his business. Despite calling it quits after being together for six years, the pair remain on cordial terms and have, strangely enough, described their current relationship as that of siblings. To this day, Tim is present in Chloe's life, which has come to negatively affect his dating experiences when potential girlfriends become jealous of the bond between him and Veronica.
Of course, Veronica's love life has also been impacted. In a joint confessional, Tim expressed his doubts after the single mother told him that she'd met a man online. "I just want Veronica to date the same person for longer than six months," he explained to producers. "She's very independent, which, especially here in the south, men aren't huge fans of."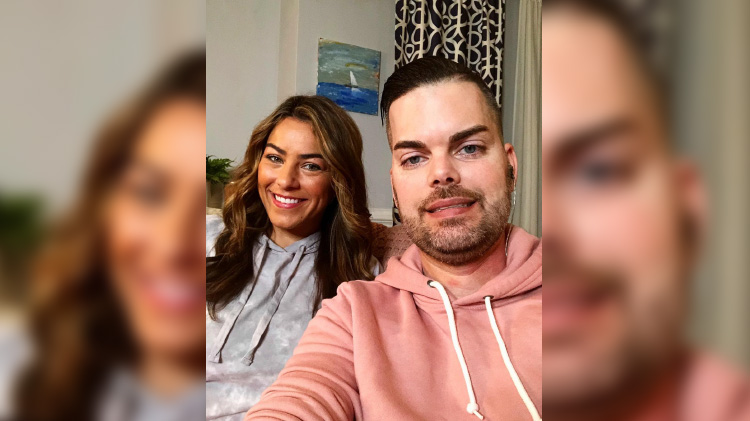 Since ending her engagement with Tim, Veronica has dated financial professional Grant Glaser, a mysterious vegan man named Justin who has two children, and Jamal Menzies, the adult son of her fellow franchise co-star Kim Menzies.
Tim himself first appeared in the fourth season of "90 Day Fiancé: Before the 90 Days" with his Colombian girlfriend, a model and single mother named Jeniffer Tarazona. Perhaps as was to be expected, Jeniffer became jealous of the bond between Veronica and Tim, and turned out to be a gold-digger who was using the entrepreneur as a means to an end. When Jeniffer broke up from Tim after the latter refused to pay for her V-1 visa, she soon moved on with Jesse Meester.
As for Tim, he became famous on "Pillow Talk", and is now starring in "90 Day Fiancé: The Single Life", alongside his former fiancé Veronica. In March 2021, the wrestling fan introduced his 25-year-old girlfriend Linda Ramirez to the public for the first time. Despite being in a fledging relationship with Linda, Tim began inadvertently causing problems in Veronica's dating life when Justin, her boyfriend at the time, complained about the lack of boundaries between the exes.
In October 2021, Tim was forced to make a public statement regarding his relationship with Linda. More and more netizens wanted him to get back together with Veronica, and he replied by updating his Facebook relationship status, and openly claiming Linda. Following a relatively tranquil period in Tim and Linda's partnership, rumors about Tim's sexuality began circulating online, with hundreds of people speculating that he was gay, or even transgender.
The outlandish theory was backed up by the fact that Tim refused to have sexual relations with Jeniffer when they were together. Jeniffer also told him to "man up" many times during their brief relationship, and said that he was "very delicate" and not her type. In response to the rumors, Tim posted a photo of Linda on social media, adding: "She not only gets me but she's helped me laugh for over three years, which is the only thing that heals our souls."
Tim was already forced to address the gay rumors way back in late 2019, when he referred to the situation with Jeniffer by saying: "I think it's strange that society just thinks that if a man says no then he's gay. If a woman says no, it's fine." According to Tim, sex isn't as important to him as it used to be, and he's more concerned with building a long-lasting foundation and eventually marrying.
The "90 Day" alum also confirmed that he isn't gay or transgender, despite having feminine traits, and laughed at fans who had gone so far as to screenshot scenes of him in the hot tub to look for signs of breast removal scars. During the season nine Tell-All episode of the show, he was also ridiculed online for wearing black knee-high boots with grey jeans, with one Twitter user saying: "The amount of Gay Panic that Tim has unleashed by simply having style without being gay is kind of disturbing".
Nevertheless, Tim has reportedly been single since February 2023, when he changed his Facebook relationship status and stopped mentioning Linda, having a month prior returned to host the "Pillow Talk" podcast with Veronica. It's unclear how Tim feels about Veronica's current boyfriend, but he did previously reveal that the pair made a pact to marry if they were both single at 50 years of age.
What just happened to Tim's dimensions?! Did he find Big Ed's booster seat backstage?#90dayfiance#90DayFianceTellAll #90dayfiancetheotherway pic.twitter.com/TK7Ji67t7C

— On Sundays we watch 90 Day Fiance (@dontcallmegnger) May 29, 2023
In mid-May 2023, Tim was spotted filming in Charlotte with a mystery woman. A reddit user uploaded photos of the TV star and the attractive brunette chatting with drinks in their hands, while surrounded by a camera crew. It's possible that Tim's storyline on upcoming seasons of the "90 Day Fiancé" shows will heavily feature this new relationship, so we'll make sure to follow up with any developments.