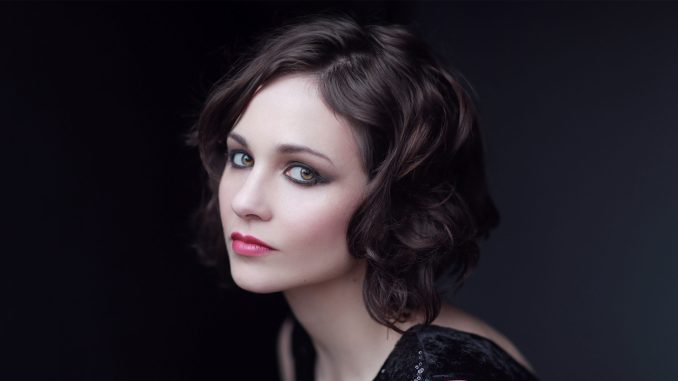 Who is Tuppence Middleton?
British actress and screenwriter Tuppence Middleton was born in Bristol, England, on 21 February 1987, making Pisces her zodiac sign. She's had roles in more than 50 movies and TV series, and is perhaps known best for playing Kalique Abrasax in the 2015 action science fiction adventure "Jupiter Ascending", written and directed by Lilly Wachowski and Lana Wachowski, and which starred Channing Tatum, Mila Kunis and Eddie Redmayne. It follows a young woman who's just learned that she's an heiress of an intergalactic nobility, while she now has to protect Earth from alien invaders; the film won four of its 20 award nominations.
Tuppence is today highly active in the film industry, and is currently shooting for the upcoming movies "Lord of Misrule" and "The Motive and the Cue".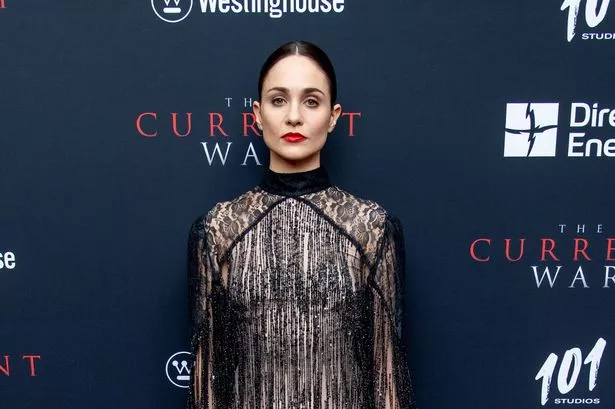 Education and early life
Tuppence was raised in Clevedon, Somerset alongside her younger brother Josh and older sister Angel, by their father Nigel Middleton and mother Tina; no details have been disclosed about Tuppence's family, because she respects their privacy.
She studied at Bristol Grammar School and appeared in a number of school plays, while her favorite was "Guys and Dolls"; during her teenage years, Tuppence honed her acting skills at Stagecoach in Portishead, North Somerset.
She matriculated in 2005, and then enrolled at Arts Education School, from which she graduated with an honours degree in 2008.
Roles in movies
Tuppence's debut film role was in the 2008 short drama "Dance Lessons", and the following year saw her play Vera Waterhouse in the mystery horror comedy "Tormented", directed by Jon Wright, and which starred Alex Pettyfer, April Pearson and Dimitri Leonidas. It follows a bullied teenager who's returned from the dead to have his revenge on his classmates – the film was nominated for a single award.
Some of Tuppence's following roles were in the fantasy comedy "Skeletons", the horror thriller "Chatroom" and the short horror "In the Meadow", all released in 2010. The year 2012 saw her play Kate in the crime action "Cleanskin", written and directed by Hadi Hajaig, and which starred Sean Bean, Charlotte Rampling and Abhin Galeya. It follows a British secret service agent who's trying to find and kill a suicide bomber and his crew. Tuppence could then have been seen appearing in the mystery thriller "The Lady Vanishes", the crime mystery "Trance" and another crime mystery "Trap for Cinderella", all released in 2013.
She portrayed June Keaton in the 2015 action thriller "MI-5", directed by Bharat Nalluri, and which starred Kit Harington, Peter Firth and Jennifer Ehle. It follows MI5 Intelligence Chief Harry Pearce who's trying to catch a terrorist who's just escaped from jail – the film was nominated for two awards.
Some of Tuppence's most recent film roles have been in the mystery science fiction horror "Possessor" and the biographical comedy "Mank" both in 2020, and the 2022 romantic drama "Downton Abbey: A New Era".
Roles in TV series
Tuppence's debut TV series role was playing Vera Waterhouse in the 2008 episode "The Yanks in the UK: Parts 1 and 2" of the hit crime comedy "Bones", and she was then cast to appear in an episode or two of the crime comedy "New Tricks", the comedy "Friday Night Dinner" and the comedy "Sirens".
In 2013, Tuppence starred as Gabrielle in all the four episodes of the action adventure mini-series "Spies of Warsaw", which also starred David Tennant and Janet Montgomery, and follows the life of a military attaché at the French embassy.
She's also known for starring as Amelia Havisham in all the 20 episodes of the drama "Dickensian", which co-starred Sophie Rundle and Alexandra Moen, and follows several Charles Dickens' characters living in 19th century London; the series was nominated for three awards.
Some of Tuppence's most recent roles in TV series have been in eight episodes of the 2020 historical thriller "The Defeated", all the four episodes of the 2022 mystery thriller mini-series "Our House" (lead role) and the 2022 episode "The Botanic Garden" of the family adventure "His Dark Materials" (voice role).
Taylor Kitsch, Michael C. Hall, Tuppence Middleton, Logan Marshall-Green, and Nina Hoss star in The Defeated, a thrilling series set in 1946 that follows an American who arrives in Berlin in the aftermath of World War II.

Now on Netflix pic.twitter.com/bhWhSHSoFi

— Netflix (@netflix) August 18, 2021
Other credits
Tuppence voiced Lady Lucille Waycrest in the 2018 video game "World of Warcraft: Battle for Azeroth".
She wrote the 2019 short drama movie "Four".
Some of Tuppence's recent talk-show appearances have been in "Made in Hollywood", "Celebrity Page" and "Girls on Film".
Awards and nominations
Tuppence was nominated for a 2010 London Evening Standard Film Award for Most Promising Newcomer.
Love life and relationships
Tuppence avoids speaking about her love life in public, and there's only one man whom she's dated, that her fans know about. Tuppence is today in a relationship with Swedish movie director and screenwriter Mans Marlind; he's worked on 13 movies and TV series, and is perhaps known best for writing all the eight episodes of the 2016 crime mystery series "Midnight Sun", and all the 38 episodes of the crime mystery thriller "The Bridge", which aired from 2011 through 2018 and won nine of its 30 award nominations.
Tuppence gave birth to their child in August 2022, but she and Mans are keeping their baby away from media.
Tuppence is in a long-term relationship with Mans Marlind as of May 2023, hasn't married and has a child with Mans.
Interesting facts and hobbies
Tuppence's revealed that she was 12 when she was diagnosed with obsessive-compulsive disorder (OCD); she's revealed that she's today also struggling with emetophobia, which is a fear of vomiting.
Nearly 300,000 people are following Tuppence on Instagram today, and she's posted more than 200 pictures and videos onto the network.
She's passionate about art, and many photos of paintings can be found uploaded onto her Instagram account.
Tuppence loves being in nature, especially climbing hills and mountains; she's also a lover of animals, but has no favorites.
One of her favorite actresses is Julia Roberts, and some of Tuppence's favorite films include "Something to Talk About", "Duplicity" and "Money Monster".
Height, eyes and wealth
Tuppence's age is 36. She has brown eyes and hair, is 5ft 7ins (1.7m) tall and weighs around 135lbs (63kgs).
Tuppence's net worth's been estimated at over $4 million, as of May 2023.