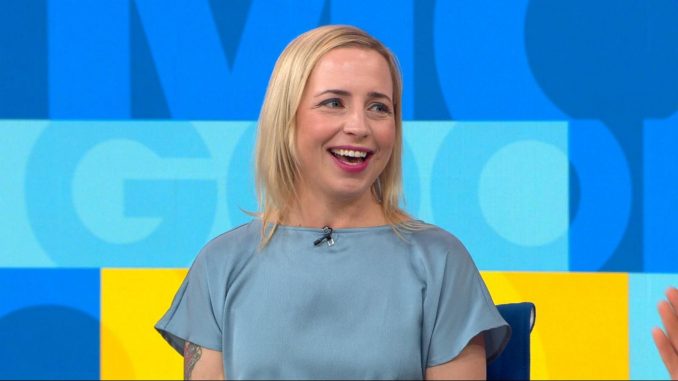 Who is Lecy Goranson?
She's an actress with over 20 acting credits to her name, however, Lecy Goranson is perhaps known best for her role as Becky Conner in the show "The Conners", a follow-up to the popular 1988 comedy series "Roseanne", in which Lecy played the same role. Movie lovers will recognize her as Candace in "Boys Don't Cry", and as Sandra in "The Extra Man". One way or another, Lecy has managed to leave her mark in the entertainment industry, and fans are interested to know more about her.
If you are one of those, all details about her life and her career you'll find in this article. So, keep on reading.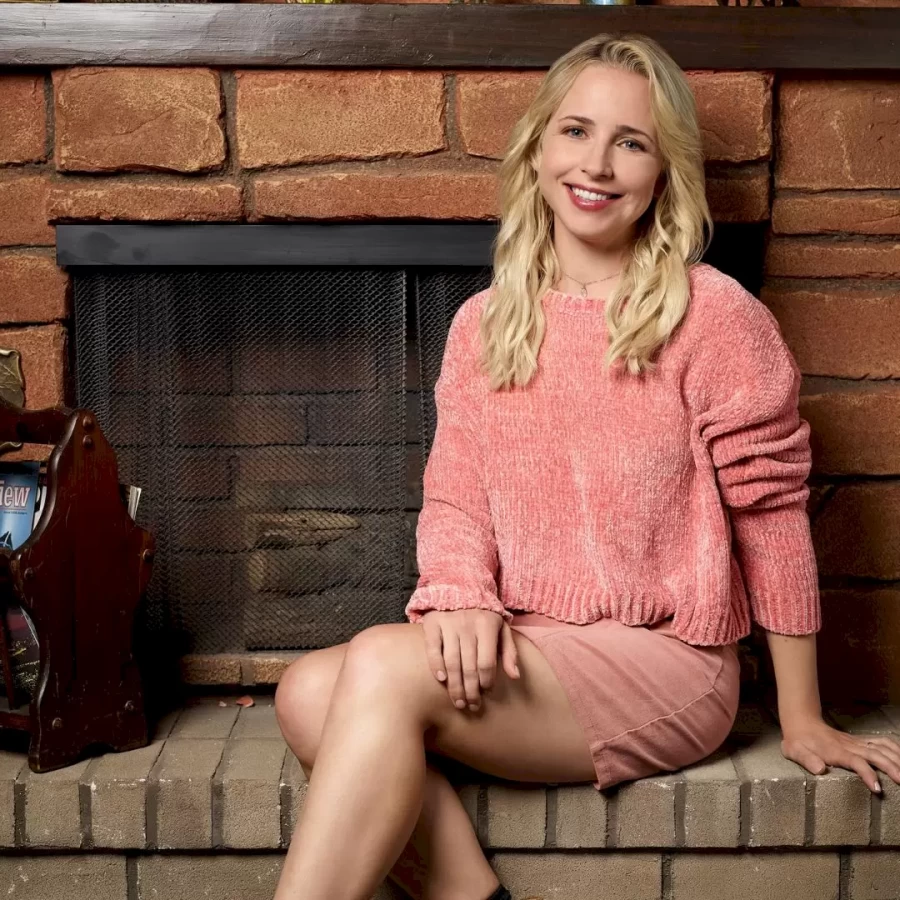 Early life, family, and education
Born Alicia Linda Goranson under the zodiac sign of Cancer on 22 June 1974, in Evanston, Illinois USA, she holds American nationality. Her family gave her the nickname 'Lecy' which she began using recently. At the beginning of her acting career, she was credited as 'Alicia Goranson'.
Lecy comes from a family of Croatian, Swedish and Polish descent. She was raised with brother Adam Scott, who is two years older, by their parents Stephen, who worked for the US Environmental Protection Agency (EPA), and Linda, who was a high school English teacher; Linda died in 2020.
Lecy had a wide range of interests from a young age – she enjoyed writing, playing mandolin and guitar, and even playing rugby. When it comes to her educational background, Lecy attended Evanston Township High School, and upon matriculating in 1992, enrolled at Vassar College, in Poughkeepsie, New York, from which she graduated with a BA degree in 1996.
Acting career
Lecy made her acting debut playing Becky Conner in the series "Roseanne" in 1988, through until 1992, when she left the show and went to college. Her performance in the series earned her the 1989 Young Artist Award nomination for Best Young Actress Featured, Co-starring, Supporting, Recurring Role in a Comedy or Drama Series or Special. In the following year, she was nominated for another Young Artist Award, this time for Best Young Actress Supporting Role in a Television Series.
Since her academic schedule allowed her to continue her acting career, Lecy continued part-time appearing as Becky. However, the producers wanted to bring back her character, but Lecy was unavailable due to her college studies, so she was replaced by Sarah Chalke, who played the role in the sixth and seventh seasons. In the show's eighth season, Lecy replaced Sarah, and  through 2018 (in 2017 an airing of a revival of Roseanne began), Lecy was seen in 155 episodes.
Concurrently, Lecy made her big screen debut as Young Hy in the 1995 movie "How to Make an American Quilt", a romantic comedy starring Winona Ryder, Ellen Burstyn and Anne Bancroft. Lecy followed with her role as Candace in the 1999 Oscar-awarded biographic drama "Boys Don't Cry", about transgende, Brandon Teena, who tries to navigate his life, love, and being different while growing up in a rural town. The stars of the movie were Hilary Swank who won the Oscar for Best Actress in a Leading Role, Peter Sarsgaard and Chloe Sevigny. Besides the Oscar award, "Boys Don't Cry" had 50 wins and 39 other award nominations.
Lecy also made guest appearances in series such as "Sex and the City" and "Law & Order: Special Victims Unit" in 2004, and later that year played Joyce in the horror "Death 4 Told".
In 2010, Lecy was cast to play Sandra in "The Extra Man", a comedy that follows the story of a young playwright who is taken under his wing by a man who accompanies rich widows, starring Kevin Kline, Katie Holmes and Paul Dano. She was also seen guest starring in the series "Inside Amy Schumer" in 2016, while two years later, she was cast to play Angela Jo in the comedy "Hurricane Bianca: From Russia with Hate".
From 2018 through 2023, Lecy reprised her role as Becky Conner in the sitcom "The Conners", appearing in 93 episodes – the show was renewed for a sixth season on 16 May 2023, so Lecy's fans will enjoy watching her starring opposite her co-stars John Goodman, Sara Gilbert and Laurie Metcalf, among others. To date, the show's had 13 award nominations and five wins, including a Primetime Emmy for Outstanding Multi-Camera Picture Editing for a Comedy Series.
Congrats to Lecy Goranson for her Critics Choice Award Nomination for Best Supporting Actress in a Comedy Series! 🤩🎉 pic.twitter.com/qrXlypIhF9

— The Conners (@TheConnersABC) January 18, 2021
When it comes to Lecy's performance, she was nominated for the Critics' Choice Award for Best Supporting Actress in a Comedy Series in 2021, and Humanitas Prize for Comedy Teleplay in 2022.
Concurrently, Lecy was seen as Misty in the 2019 drama "Buck Run", also starring James Le Gros, Amy Harvages, and Kevin J. O'Connor, which followed the story of a 15-year-old boy who after his mother's death is forced into the care of his estranged father. The movie had five wins, including Rhode Island International Film Festival First Prize for Best Feature.
Love life and relationships
As with many other prominent television actresses, Lecy has been the target of allegations regarding her romantic life, and even her sexual orientation has been called into doubt. She hasn't commented on these rumors because she tries to keep her personal life private.
She's been romantically linked to a handful of her co-stars, including Glenn Quinn, who played Becky's husband, Mark Healy, in the series "Roseanne", but this was merely an on-screen relationship.
Lecy dated producer Jason Weiss in the early 2000s, her only public relationship.
As of May 2023, it seems that Lecy is single, she hasn't been married or engaged and doesn't have children.
Age, height, and net worth
Lecy is 48 years old. Besides her deep, sexy voice, her trademarks are her blonde hair and cobalt-blue eyes. She has a petite figure with a height of 5ft 5ins (1.65m) and weighing around 120lbs (55kgs).
When it comes to her wealth, thanks to her acting talent, it appears that Lecy makes a good living. According to sources, as of May 2023, her net worth has been estimated at over $1.5 million.