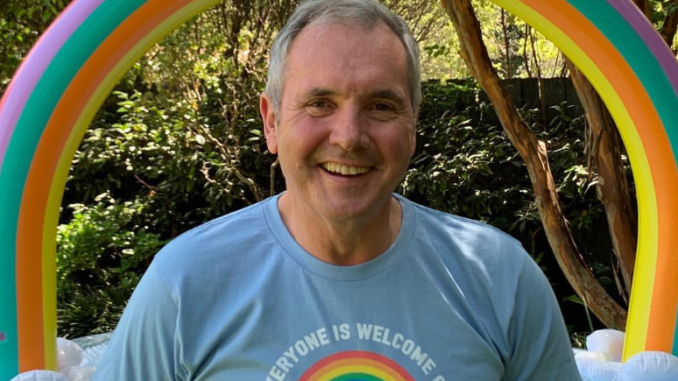 Alan Fletcher is an Australian actor as well as a musician who is best known for the TV soap opera "Neighbours", as Karl Kennedy. Having appeared in the series since 1994, he is the third longest-serving actor in an Australian television serial, after Home and Away actors Ray Meagher and Lynne McGranger. He is the lead singer in a band called Waiting Room, with other members including Tommy Rando, Chris Hawker, and drummer Jeff Consi. He was also a contestant on the UK TV show Soapstar Superstar, in January 2007 finishing in sixth place. In 2018, he combined his interests in travel and photography in a reality television program Photo Number 6.  
What is Alan Fletcher Known For?
Being an Australian actor on stage, on television, and on film and a musician.
For the TV soap opera Neighbours, as Karl Kennedy. 
What is Alan Fletcher's Nationality?
Alan Fletcher was born on 30th March 1957 in Perth, Western Australia. He is Australian by nationality and his ethnicity is Australian-White. His present age is 65 as of 2022. He attended Wesley College in Perth. Alan has not stated anything about his parents, and siblings' details to the media. 
Alan Fletcher Career Timeline
Fletcher made his TV debut in the police drama Cop Shop from 1982 until production ceased the following year.
Prior to this, he appeared in a few episodes of the US series "The Love Boat" (1981) and various Australian feature films, TV movies, and miniseries including "Fran and Mercy Mission". 
He also acted in "Neighbours" in 1987 as Greg Cooper, a run-down, dishonest boxer working in Jim Robinson's (Alan Dale) garage.
In 1994, he auditioned for the role of Karl Kennedy in the soap, a role which he continued to play until the show ceased production in 2022. 
In the year 2005, he starred as Henry Higgins in a production of "My Fair Lady" at the Melbourne Comedy Theatre. 
In 2008, he starred as Frank McGee in the workshop performance season of "Call Girl the Musical". 
In May 2013, along with Saskia Hampele, he presented the award of Best Newcomer to Joseph Thompson at the British Soap Awards.
Additionally, he also appeared in a documentary special celebrating Neighbours' 30th anniversary titled Neighbours 30th: The Stars Reunite, which aired in Australia and the UK in March 2015. 
As a singer, he is the lead singer in the band "Waiting Room", with other members including Tommy Rando, Chris Hawker, and drummer Jeff Consi. 
Together, they have toured the United Kingdom several times. 
He also covers Smokie's "Living Next Door to Alice", substituting Alice, for "Susan", his on-screen wife (Jackie Woodburne). 
Their single, So Wrong, was released on iTunes on 26 November 2007, followed by their album, Live at the Elephant, on 17 December 2007.
On 30th November 2007, he performed a cover of Oasis' "Wonderwall" for BBC Radio 1's Live Lounge. 
In December 2008, he played a solo gig in Aberdeen, playing a mixture of covers and Waiting Room material. He followed this with a second gig in the city on 3 January 2009 at The Lemon Tree. 
On 15th May 2009, he announced via his official website that he was to tour the UK with a new band, The X-Rays due to the economic situation of bringing Waiting Room with him. The tour took place in September and October 2009 and featured some original Waiting Room material. 
In September 2010, he announced on his official website that he will be touring the UK with Tommy Rando in November and December of that year. 
On 28th November 2010, during his UK tour, Fletcher appeared on The Xtra Factor to discuss the potential winners of the show. 
He was a contestant on the UK TV show Soapstar Superstar, in January 2007 finishing in sixth place. 
In 2013, he released a Christmas single, If You Want A Happy Christmas, collaborating with The Pacific Belles. 
Who is Alan Fletcher's Wife?
Alan Fletcher is married to his beautiful wife, Jennifer Hansen. Jennifer is a former newsreader for the Ten Network. The duo is blessed with two children. Today, the happily married couple is enjoying their present life a lot. His sexual orientation is straight and he is not gay.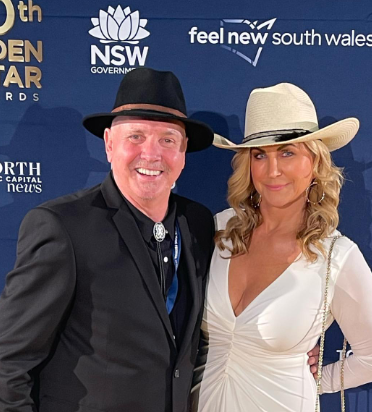 Source: @instagram.com/alanfletcher
How much is Alan Fletcher's Net Worth?
Actor, Alan Fletcher's net worth is estimated to have $5 Million as of 2022. His main source of wealth comes from the entertainment industry and he is living a cool lifestyle at present. His monthly salary is thousand of dollars whereas his annual income is around $1 Million from his career work. 
How tall is Alan Fletcher?
Alan Fletcher's height is 6 feet 1 inch. His body weight consists of 68 KG and he always does exercise to maintain his body. His eye color is blue and his hair color is black. In 2022, he revealed that he had been diagnosed with alopecia areata. He made the announcement to fans on Neighbours' social media accounts, following media reports investigating his health. He explained, "A lot of fans have expressed a little concern about my health on the internet and there's been some media inquiries as well, so I just wanted to put something to rest. I'm absolutely fine, I'm fit and well working on Neighbours and having a great time. But, I can report to you I do have a disorder called alopecia areata. Now, if you watched the Oscars, you know that's the thing that caused a bit of a discord between Will Smith and Chris Rock in referencing Will Smith's wife." He also continued, "Alopecia areata causes patchy hair loss. I started to lose hair in my beard and then on my scalp in patches, so eventually I shaved my beard off and then my hair became so patchy on my head, I had to get rid of most of that as well." He then took off his cap to reveal his shaved head. He then told fans, "I know a lot of you are going to be pretty shocked, but I have no problem with it. In fact, it's kind of fun!" He then advocated, ""Alopecia areata can be quite serious for people, particularly from an emotional point of view. Sudden hair loss is really troubling for a lot of people, and particularly for young people who can be terribly bullied. There is support out there. There are alopecia areata associations in Australia and in the UK, so reach out for help if you need it."