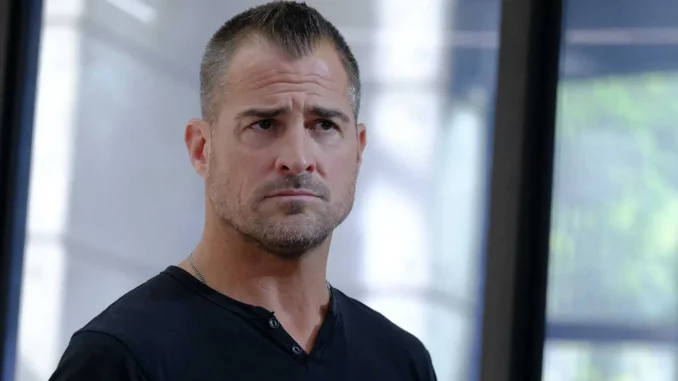 Who is George Eads?
George Eads was born on 1 March 1967, in Fort Worth, Texas, USA. He's an American actor who gained popularity and critical acclaim for his portrayal of the forensic investigator Nick Stokes, a role he played for 15 seasons from 2000 to 2015 in the popular crime TV series "CSI: Crime Scene Investigation". George has also appeared in various television shows and films, including "Monte Walsh" and "Gutshot Straight."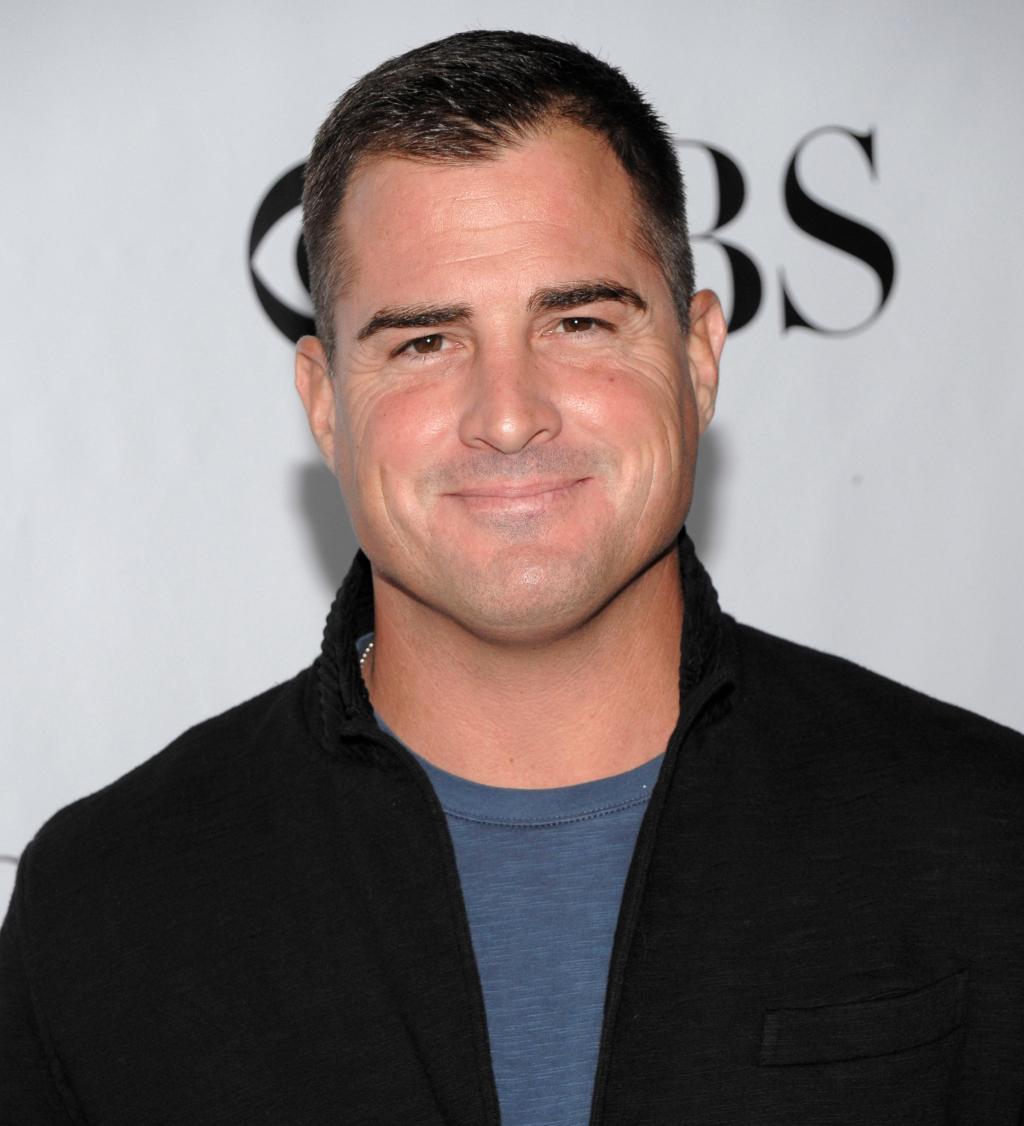 Early Life and Education
George was born to Arthur Coleman "Cappy" Eads and Vivian Baker, the second of two children, and was primarily raised in Belton, Texas.
Drawn to the performing arts from an early age, George attended Belton High School, where he was a sports star playing basketball and football. After matriculating in 1985, he went on to study marketing at Texas Tech University. However, his passion for performing arts was too significant to ignore, leading him to shift his focus to acting.
Career Beginnings
George's career in acting began after he moved to Los Angeles, California in the early 1990s. He made his screen debut in 1994 in the western drama film "Dust to Dust", written and directed by Gerald Cain. Two years later, he gained recognition in the soap opera "Savannah" in which he portrayed the character Travis Peterson, however, his breakthrough moment came in 2000, when he was cast as one of the lead characters in the television series "CSI".
CSI
"CSI: Crime Scene Investigation," often referred to simply as "CSI," is an American procedural crime drama television series that premiered on CBS on 6 October 2000. Created by Anthony E. Zuiker and produced by Jerry Bruckheimer, "CSI" follows a team of forensic investigators employed by the Las Vegas Police Department as they use material evidence to solve murders in this quite graphic drama, which has inspired a number of other so-called "procedurals". The series mixes deduction, gritty subject matter, and character-driven drama in equal measures, resulting in a wildly popular and long-lasting show.
OMG GEORGE EADS AKA NICK STOKES FROM CSI

I SCREAMED #THISISUS pic.twitter.com/H2hIi5GlKt

— Ⓛ ⓐ ▸ (@atLaura__) November 18, 2020
George played the role of Nick Stokes in "CSI", a crime scene investigator at the Las Vegas Crime Lab who specializes in hair and fiber analysis. Due to the popularity of the series, George quickly became a household name. His character was often the emotional heart of the show, and George's natural charisma and empathy helped make Stokes a favorite among the series' fans. George was part of the main cast for all but one of its 15 seasons.
His performance in "CSI" was highly acclaimed, earning him a nomination for the Screen Actors Guild Award for Outstanding Performance by an Ensemble in a Drama Series. The show itself became a cultural phenomenon, spawning several spin-offs and solidifying George's reputation as a talented and dependable actor.
In 2021, the original "CSI" series was rebooted as "CSI: Vegas". The sequel series brought several original characters back, but George didn't reprise his role.
Roles in Movies and TV Series
Beyond his work in "CSI", George has crafted a diverse and impressive portfolio of performances both in film and on television
George's success continued when he was chosen for a pivotal role in the reboot of the classic series "MacGyver". Taking on the role of Jack Dalton, a former CIA agent with a knack for improvisation in high-stakes situations, George showcased his ability to blend action and humor seamlessly. His portrayal of Dalton from 2016 to 2019, further cemented his status as a TV star and proved his ability to take on complex characters.
Furthermore, George has had guest roles in other popular television series such as "ER" and "Two and a Half Men" contributing to his varied acting portfolio. In addition, he lent his voice to multiple characters in animated series "Justice League Unlimited" (2004) and "Young Justice" (2010-2012), both of which are based on DC comic books.
Monte Walsh is a 2003 Western television film directed by Simon Wincer and starring Tom Selleck, George Eads,Isabella…

Posted by George Eads on Thursday, June 30, 2016
George's film roles, though less frequent, are no less impressive. In 2003, he featured in the television film "Monte Walsh", a western in which he played the role of Frank 'Shorty' Austin. He followed this up with another TV film, "Evel Knievel" (2004), in which he played the title role of the legendary stunt performer.
In 2014, George explored the comedy genre with the movie "Sex Ed", which starred Haley Joel Osment, Lorenza Izzo and Kevin Balmore. Most recently, in 2019, he starred alongside Megan Fox in the South-Korean wartime drama "The Battle of Jangsari", which recounts a real-life Battle of Incheon during the Korean War, which was a turning point in the war. It follows 772 student soldiers with an average age of 17 and no battle experience, who are put into a diversionary mission at Jangsari Beach in South Korea. They are barely trained and their mission is to fool North Korean troops into thinking the main forces are in Jangsari, while the actual operation takes place elsewhere. In the movie, George played the role of Colonel Stephen, who is depicted as a strong, determined military leader.
In 2020 and 2021, George appeared in two episodes of the comedy-drama series "This is Us", an Emmy-winning drama which follows the lives of a set of triplets and their respective partners.
Personal Life
Despite his fame, George has always valued his privacy and has managed to maintain a relatively low-key personal life. He married Monika Casey in 2011, and they have a daughter born in 2014. Although he lives in Los Angeles for work, George often speaks fondly of his Texan roots, and his love for his home state.
Hobbies and Interesting Facts
Off the screen, George is known to be an avid sports fan. He is particularly passionate about basketball and football, having played both during his high school years. He's also a dedicated outdoorsman, enjoying activities such as fishing and hiking.
A lesser-known fact about George is his love for music. In his free time, he enjoys playing the guitar and listening to country and rock music, citing musicians such as Willie Nelson and The Rolling Stones as his favorites.
George is very fond of dogs, and is known to have had multiple pet dogs over the years, reflecting his compassionate nature and love for animals.
In 2009, he was voted as one the "Sexiest Male Actors" by the magazine "TV Guide". Although they ultimately chose Simon Baker (known for his role as Patrick Jane in the TV series "The Mentalist"), George was very appreciative of his fans considering him to be 'sexy'.
Net Worth
George's success as an actor has not only brought him fame and critical acclaim but also significant financial rewards. Thanks to his high-profile roles in long-running series like "CSI" and "MacGyver," his net worth is estimated to be around $13 million, as of 2023.