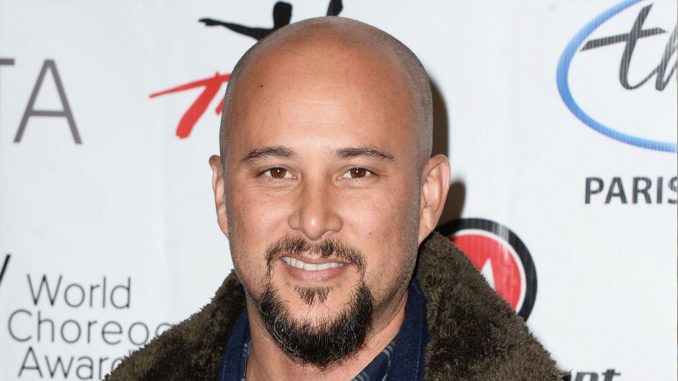 Who is Cris Judd?
Cris Judd is an American actor, dancer, and choreographer, but perhaps known best for his brief marriage to singer and actress Jennifer Lopez – often called just J.Lo – from 2001 to 2002. Born on 15 August 1969, Judd started his career in the entertainment industry as a backup dancer.
He's worked with numerous high-profile artists in the music industry, and his choreography work extends to both music videos and stage performances. Despite his high-profile relationship with J.Lo, Cris tends to maintain a relatively low profile in the public eye.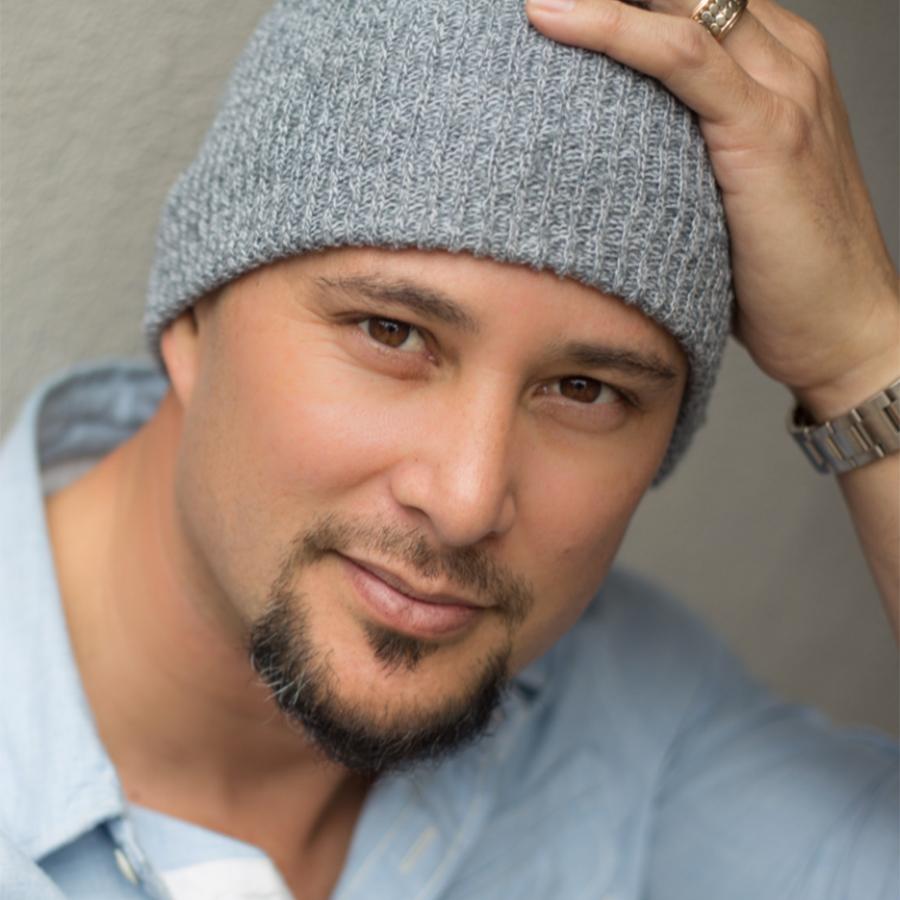 Early Life and Education
Cris is the product of a multi-cultural background – his father, Larry Judd, served in the US Air Force, and his mother is of Filipino descent. As a result of his father's military service, Cris' early years were characterized by constant travel and a broad exposure to different cultures. Born in Abilene, Texas, he lived in various places around the world, from Florida to the Philippines.
Cris didn't start dancing until he was 21, but quickly demonstrated natural talent and advanced in his skills. Despite not having formal education in dance, he was committed to refining his craft, which eventually led him to Los Angeles, California, where he would launch his career in the entertainment industry.
Career as a Dancer
After moving to Los Angeles, Cris worked several odd jobs before he began dancing professionally with Disney. His breakthrough came in 1995, when he was chosen to perform as a dancer for Michael Jackson at the MTV Video Music Awards. Working with the King of Pop marked the beginning of his ascent in the industry.
In the following two years, Cris accompanied Jackson at the HIStory World Tour, eventually becoming a lead dancer for the tour. In 1999, he performed alongside Celine Dion at the Billboard Music Awards, and also danced for N'SYNC at the MTV Music Awards. In the following year he collaborated with Enrique Iglesias and Brian McKnight, and also began working as the choreographer alongside Eddie Garcia on the Jordan Knight's 2000 Tour.
In the early 2000s, Cris choreographed a number of popular music videos, including "My Way" for Usher, "If I Could Go" for Angie Martinez, and "Jump, Jive & Wail" for the Brian Setzer Orchestra. In 2003, Cris began working with Jennifer Lopez, first as a director for her NBC concert special "Let's Get Loud". He continued to appear as a back-up dancer in her music videos, such as "Love Don't Cost a Thing", "Play", and "I'm Gonna Be Alright", and also prepared the Midnight Fantasy musical for Jennifer's Las Vegas residency.
Another sneak peak…

Posted by Cris Judd on Friday, April 27, 2012
In 2009, Cris appeared at the MTV Videos Music Awards, taking part in the opening dance tribute to the late Michael Jackson.
Since then, he's worked as a choreographer for various TV series, such as "The Haunted Hathaways" (2013), "Disjointed" (2017), and "Side Hustle" (2020), while also building his acting career.
Acting Career
Cris's transition to acting was a natural progression. His first acting experience was a guest role of a dancer in the short movie "Ghosts", which was released in 1996. In the following years, he appeared in similar roles in sitcoms "Everybody Loves Raymond" (1999), and "Nikki" (2000).
Cris made his feature film debut in 2003, when he appeared in a supporting role in the comedy "Bringing Down the House", which starred Steve Martin and Queen Latifah as a mismatched couple who met on the Internet. In the following years, he appeared in TV series such as "Half & Half", "Eve", and "Unfabulous".
In 2012, Cris appeared alongside Tom Cruise and Alec Baldwing in the musical comedy "Rock of Ages". Four years later, he was one of the dancers in the Oscar-winning musical "La La Land", and in 2017, Cris landed his first starring role, in the indie drama "Sex. Sound. Silence", written by Chris Grest, and directed by Ari Davis.
Reality TV Appearances
Cris's charisma and talent extended to reality TV as well. He made his debut in 2003 as a contestant in the first season of "I'm a Celebrity… Get Me Out of Here!". The show's concept involves a group of celebrities living together in extreme conditions, usually in a jungle environment, with minimal comforts, while the winner is chosen by the public vote. Cris ended up taking the title of 'King of the Jungle', earning $200,000 for the Make-a-Wish Foundation.
In 2006, Cris was one of the judges of the dancing reality competition series "Dirty Dancing", which aired on WE: Women's Entertainment. Two years later, he was a judge on another similar show, "Your Mama Don't Dance", showcasing his knowledge and the experience of a professional dancer and choreographer.
Also in 2008, he made an appearance in one of the most popular reality series of all time, "Keeping Up With the Kardashians", in the episode entitled "Kris the Cheerleader", which revolved around Kris Jenner practicing with a group of cheerleaders who perform during halftime shows.
In the following years, he made brief appearances in shows such as "Bad Girls Club", "The Real Housewives of New Jersey", and "Secret Celebrity".
His latest reality TV appearance was as one of the judges in the third season of "New Zealand's Got Talent".
Relationship with Jennifer Lopez
Cris' professional and personal lives intersected when he met Jennifer Lopez while working as a director and choreographer for her music video "Love Don't Cost a Thing". The two quickly formed a romantic connection, and married in September 2001. However, their marriage was short-lived, and they divorced in January 2003. Despite the brevity of their union, Cris's relationship with Jennifer catapulted him into the public eye and gave him wider recognition.
Where is he Now?
As of 2023, Cris continues to work in the entertainment industry, leveraging his skills in dance and choreography to contribute to various projects. His most recent appearances have been in TV series and as a choreographer for several productions. Despite his past high-profile relationship and career highlights, Cris has managed to maintain a relatively private personal life.
Since 2009, he's been married to Kelly A. Wolfe, with whom he has a daughter.
Net Worth
Cris' net worth is a testament to his hard work and dedication in the industry. Although he gained some financial stability from his divorce settlement with Jennifer Lopez, much of his wealth has been amassed through his consistent work in dance, acting, and reality television. As of May 2023, it's estimated that Cris has a net worth of $500,000.
Jennifer Lopez Wiki Bio
Jennifer Lopez, widely known as J.Lo, was born on 24 July 1969, in The Bronx, New York City, USA. She's an American singer, actress, dancer and fashion icon who has left an indelible mark on the entertainment industry.
Growing up in a Puerto Rican household, Jennifer was exposed to a vibrant blend of music and culture. She discovered her passion for performing at an early age, and began taking dance lessons. She started her career as a singer and dancer in 1989, when she spent five months touring across Europe as a part of the revue show "Golden Musicals of Broadway".
Jennifer's big break came in 1991, when she was selected as a Fly Girl dancer for the television show "In Living Color". Her undeniable stage presence earned her recognition and opened doors to new opportunities. She made her acting debut in the 1994 TV series "South Central", before landing her first starring film role in the 1995 drama "Mi Familia".
In 1999, Jennifer released her debut album, "On the 6", which featured the hit singles "If You Had My Love" and "Waiting for Tonight". The album was widely successful, reaching the top of the charts and solidifying Jennifer as a formidable force in the music industry.
While conquering the music scene, Jennifer continued working as an actress, and showcased her versatility on the silver screen. In 1997, she starred in the biographical film "Selena", portraying the iconic singer Selena Quintanilla-Pérez; Jennifer's powerful performance earned her widespread acclaim, and established her as a talented actress. This breakthrough role was followed by a string of successful films, including "Out of Sight" (1998), "The Wedding Planner" (2001), and "Maid in Manhattan" (2002).
In 2001, Jennifer released her second studio album, simply entitled "J.Lo". While the album was making its debut at #1 on the Billboard 200 chart, "The Wedding Planner" was topping the box office. This notable achievement made Jennifer the first artist to simultaneously hold the #1 album and film ranking. The album included some of Jennifer's biggest hits such as "Love Don't Cost a Thing" and "I'm Real". In 2002, she released "J to tha L–O! The Remixes", which remains one of the best-selling remix albums of all time.
During the 2000s, Jennifer continued to star in movies, landing major roles in comedies such as "Jersey Girl" (2004), "Monster-in-Law" (2005), and "The Back-up Plan" (2010), while also making guest appearances in popular TV series "Will and Grace" and "How I Met Your Mother".
In 2007, Jennifer released her first Spanish-language album, "Como Ama una Mujer", which reached the top ten of the Billboard 200. She continued to release successful albums throughout the 2010s, including "Love?" (2011) and "A.K.A". (2014), while putting less focus on her acting career.
One of her most well-known recent roles was in the 2019 movie "Hustlers", playing Ramona, a savvy stripper who turns to crime to weather the financial crisis. The role was critically acclaimed, and earned Jennifer nominations for several awards, including a Golden Globe for Best Supporting Actress.
She is known for her energetic and spectacular live performances, notably her concerts in Las Vegas and her halftime show at Super Bowl LIV in 2020, alongside Shakira.
As a businesswoman, she's released several successful fragrances, launched a clothing line, and co-founded the production company Nuyorican Productions.
Jennifer's personal life has been a subject of a lot of media attention, as she's been in a number of high-profile relationships, drawing comparisons with the late actress Elizabeth Taylor who was also known for her tumultuous love life. Jennifer has married four times, her first marriage being to Ojani Noa, from 1997 through 1998. She then dated rapper Sean Combs, also known as Puff Daddy, from 1999 to 2001.
In June 2004, Jennifer married singer Marc Anthony, with whom she has twins Emme Maribel and Maximilian David, born in February 2008. Lopez and Anthony announced their separation in July 2011, and their divorce was finalized in 2014. In May 2021, Jennifer Lopez rekindled her relationship with actor Ben Affleck, 17 years after their initial breakup, to much media buzz. The two tied the knot in July 2022, in a surprise wedding in Las Vegas, Nevada.
As one of the most high-profile Latinas in Hollywood and the music industry, Jennifer has broken down barriers and paved the way for future Latin artists. She's often credited with popularizing Latin pop within mainstream music, particularly with her debut album "On the 6".
According to the financial magazine "Forbes", Jennifer's net worth has been estimated at more than $400 million, making her one of the wealthiest figures in the entertainment industry.