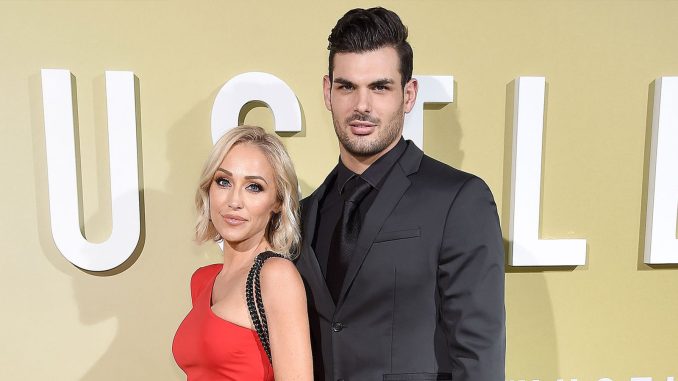 Mary Fitzgerald & Romain Bonnet
On paper, Mary Fitzgerald and Romain Bonnet make the perfect couple. The reality TV stars both work at the Oppenheim Group, a luxury real estate brokerage firm with offices in West Hollywood and Newport Beach. Netflix viewers will be more than familiar with Oppenheim, as it's the focus of Adam DiVello's "Selling Sunset", a reality series with six seasons to date, that documents the estate agents' personal and professional lives.
As was to be expected, season six brought plenty of drama and two beautiful newcomers: Bre Tiesi and Nicole Young. Casual fans of the show have been wondering if Mary and Romain, who began dating in summer 2017 and became husband and wife in March 2018, are still together. We can confirm that the lovebirds are still doing well after almost six years; today, we'll be taking a look at their relationship timeline and important milestones.
It's unclear how the attractive couple first got to know each other, but we do know that they began dating just a few days after Romain moved to Los Angeles. Romain, a suave Frenchman with a private school education and arts degree, initially moved to the USA to pursue his modelling career. With his chiseled jawline and dark brown eyes, Romain soon began modeling for Tommy Hackett and other big brands almost as soon as he touched down in the US, and was signed to the prestigious Wilhelmina agencies in New York and Los Angeles.
These days, Romain is known for being the Oppenheim Group's project manager. However, he has had a varied work history, with jobs in the construction industry and as a pastry chef. The TV personality has multiple income streams right now, such as his Cameo account on which he sells fans personalized shout-outs, or his social media brand promotions.
Mary uploaded her first photo with Romain during her birthday celebrations in 2017. When the couple began dating, she was still living with her former friend Christine Quinn. However, when Romain practically moved in with them due to how much time he was spending there, they realized that they needed to get their own place for some much-needed privacy, and intimacy.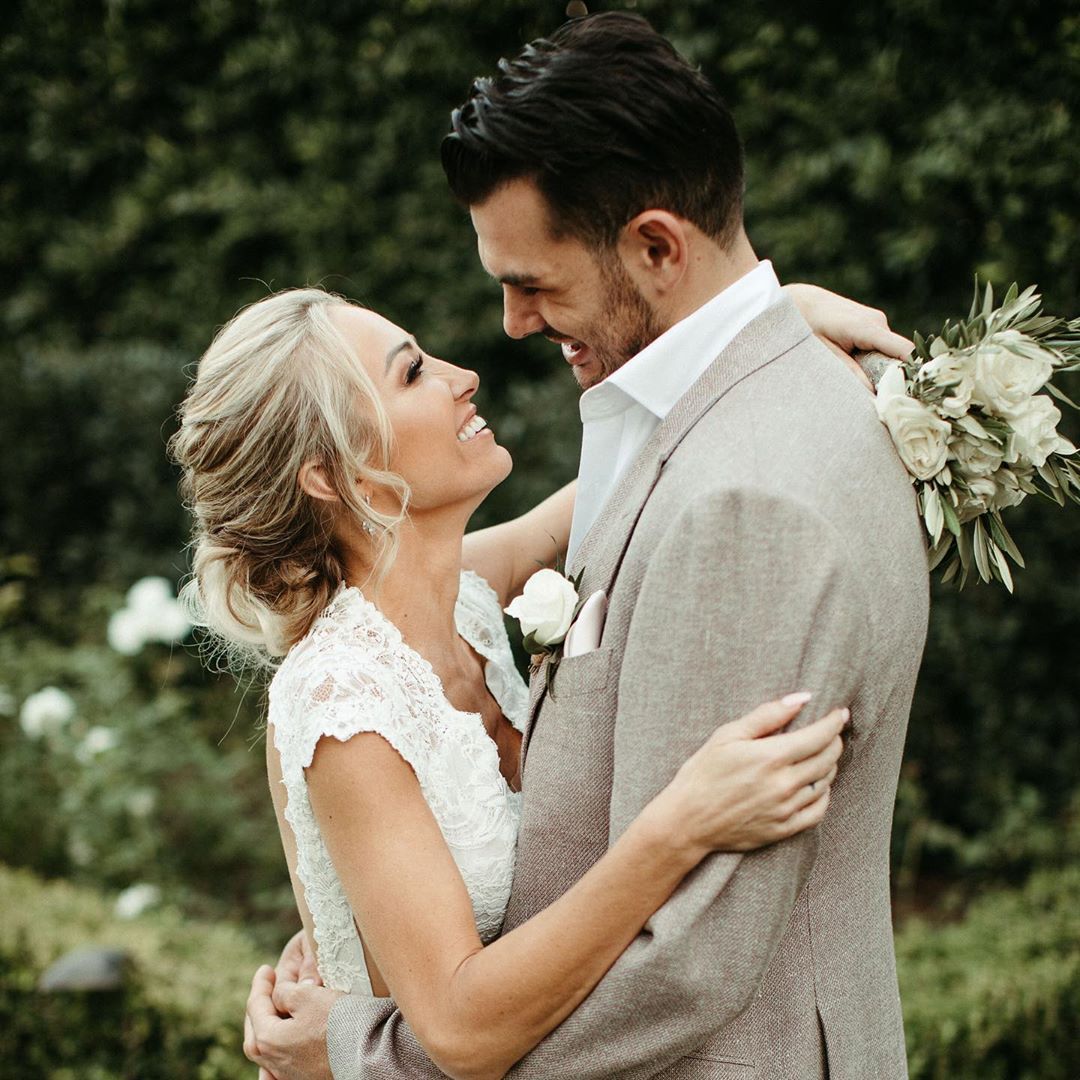 A few months into the relationship, Mary and Romain legally married in a frugal courthouse ceremony which they kept secret while planning the extravagant nuptials that would take place over a year and a half later. In February 2019, Mary met Romain's family for the first time, which was perhaps one of the last moments the couple got to enjoy having a sense of anonymity in their relationship.
Everything changed with the premiere of "Selling Sunset" in March 2019, and it took the estate agents a while to get used to the newfound media attention and public opinion. Mary and Romain's cast mates also discussed her moissanite engagement ring at much length – so much so, in fact, that Romain replaced the moissanite with a real diamond, as he always intended to do so. This led to some speculation that Romain was having money problems, and couldn't really keep up with appearances.
In October 2019, Mary and Romain's opulent wedding ceremony was covered by People magazine. This time, the nuptials took place in a lavish Los Angeles estate that belonged to one of Mary's clients. However, when viewers of "Selling Sunset" discovered that they had already married a year and a half prior, they accused the good-looking pair and the show's production team of lying to the public, to which Mary said in an interview: "It's not that big of a deal… People sign a certificate all the time before they do their actual wedding."
Mary and Romain made it clear that they weren't trying for children just yet, as they had more important things on their plate, such as upgrading their living situation. In January 2021, the couple moved into a new place with their fur babies Nico and Zelda, and a few months later, Mary and her ex Jason Oppenheim – with whom she shares custody of the dogs – threw a huge party for Nico's birthday which was slightly soured by the presence of Mary's former best friend Christine.
An agitated Mary told Jason that he shouldn't have invited Christine, as they fell out when the latter began ignoring her while traveling with her fiancé at the time. Although the pair patched things up, Mary was furious to find out that Christine had become engaged without even telling her. Despite the women talking things through at Christine's bridal gown fitting, the relationship between them is rockier than ever, and many viewers were shocked that Jason would invite her to Nico's party without consulting Mary first. Many found the birthday party absurd anyway, similarly Mary's reaction.
Mary and Jason were spotted together at many high-profile events in 2022, such as Coachella and the MTV Movie & TV Awards. Color-co-ordinating on the red carpet, Mary and Jason looked better than ever, with the stylish blonde donning a black top and sequined skirt and beaming from ear to ear in the presence of her debonair husband.
In a December 2022 interview, the husband-and-wife team opened up about their fertility journey. Mary, who was born in July 1980, shared that the first round of embryo freezing hadn't worked out, and that they'd started a second one. Mary – who had her first son at sixteen and raised him as a single mother – was INITIALLY diffident about the idea of having another child. However, she changed her mind thanks to Romain's eagerness and their seemingly unshakeable bond.
"He [Romain] is going to be the most amazing dad, because I had some reservations going into it, because I did it on my own, but he's going to be amazing," Mary confirmed. "He's so loving and responsible and thoughtful, so he's going to be great with a kid." As Mary's son and Romain are so close in age, Romain doesn't try to act as a father figure, but they're believed to be on good terms.
Selling Sunset Season 6 is now on Netflix! https://t.co/76FwKWzPzY

— Netflix (@netflix) May 19, 2023
Season six of "Selling Sunset" premiered on Netflix in May 2023 and was an instant success. In August 2022, it was announced that Christine would officially be leaving the show, as she was moving on from the Oppenheim Group and starting her own firm with her husband. Mary, who has been part of the Oppenheim Group since 2014, certainly didn't miss the blonde drama queen, and considered Christine's departure as a chance for the rest of the cast to start over without any drama.
Although there have been plenty of storylines to cover in the new season, such as the aftermath of Chrishell Stause and Jason Oppenheim's dramatic breakup, Mary and Romain have proven themselves to be one of the most stable couples in the series. Fans eagerly await news of their fertility journey, and any other important events in their lives, so we'll be sure to keep you posted with any updates.