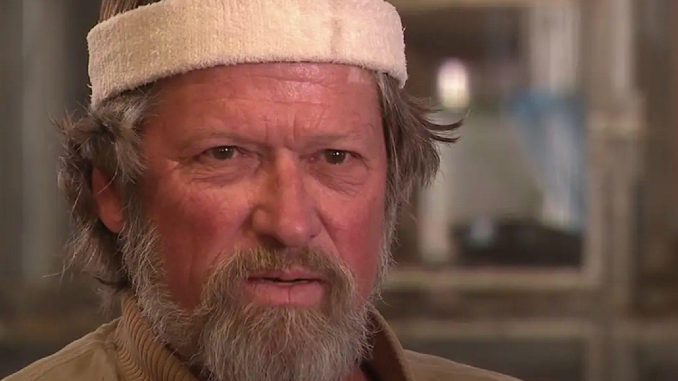 Glen Brittner
"Hoarders" fans and members of the general public have been haunted by the mysterious death of Glen Brittner since August 2015, when he was found dead after a grisly home invasion. The businessman appeared in the show's third season, and tugged on the public's heartstrings after revealing that his hoarding obsession began when his wife passed away. The "Hoarders" crew helped Glen get his home back on track after it was overrun by rodents; it turns out that the widower had bought a few to raise as pets, while underestimating how quickly they'd multiply.
Almost eight years have passed since the fateful day Glen was found dead by one of his employees. As of August 2015, the former hoarder was living alone in his Antelope Valley home, which also served as the headquarters for his business, Domestic Water Delivery. Glen was found with his hands and feet tied together with zip-ties and a bleeding head wound; strangely enough, his wheelchair was nowhere to be found.
Glen was alive when found, but in critical condition and unable to speak. After ten days in a coma, he passed away surrounded by heartbroken friends and family. Authorities had reason to believe that at least two men were involved in the home invasion, and had taken TVs, power tools, and $2,000 that Glen kept in a safe.
The plot thickened when detectives became involved in the case, and learnt that Glen was well-known for his generosity, and often offered strangers a meal or a place to stay at his home. A popular theory was that Glen had been taken advantage of by one or more of the very strangers whom he sought to help, as the businessman wasn't known to be on bad terms with anyone.
In November 2016, the Los Angeles County Sheriff's department offered an attractive $20,000 reward to anyone who could come forward with useful information. Glen's family members, such as his son Derek, also spoke out, with the latter saying: "Learning that my dad was attacked in his home shattered our family."
Sheriff's Homicide Bureau Detectives and Family Members of #Llano Murder Victim Ask Public for Information, Present…

Posted by Los Angeles County Sheriff's Department on Wednesday, November 16, 2016
Physical evidence was recovered from the scene, but the authorities needed help determining who may have been at Glen's home. Glen was last seen at about 10 p.m. the night before the attack, and was found twelve and a half hours later in critical condition. There was no sign of a forced entry into the home, so it's very possible that Glen had inadvertently invited his attackers in.
Glen had been living in the neighborhood for 30 years, and was a well-known member of his community thanks to his water business, which he inherited from his father. If clients couldn't pay for the water – which came from a well on his property – Glen would reportedly allow them to pay off their debt by working at his business, or even take water if they promised to pay him later.
As Glen's case generated more public interest, other details of his personal life were revealed. The entrepreneur loved working on motorcycles, camping with his relatives, and bonding with his grandchild, Emmett, who was just two years old when the home invasion took place. At the age of 18, Glen suffered the first important loss in his life when his father committed suicide. In 1998, his wife died of massive heart failure at the untimely age of 39.
Glen's mental health spiraled following the death of his wife, until the "Hoarders" crew helped him get rid of the 2,500 rats living on his property. Even so, the Californian often suffered from loneliness, and would invite strangers to his home to help them out, and no doubt for company.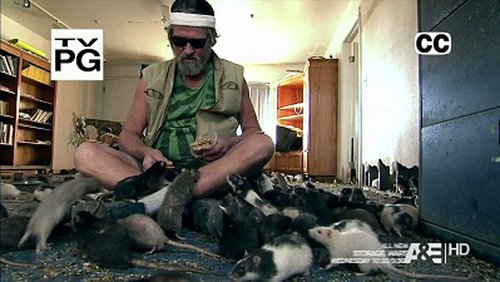 "This man suffered a terrible and tragic death that shouldn't have occurred," Capt. Steve Katz told reporters of the LA Times. "I think someone took advantage of his trust."
In 2018, more of Glen's family members came forward with a public appeal for information. Despite the $20,000 cash reward that had been offered two years prior, nobody came forward or offered any helpful leads.
In an official statement to authorities, Glen's brother Gary declared: "People should come forward with information to protect themselves and the community from the murderers… How could someone be so cowardly and vile as to attack and beat to death a nearly 60-year-old crippled man?"
Other "Hoarders" stories that ended in tragedy include Laura's case. A terminally ill cancer patient, Laura appeared in the show's third season, and had so much accumulated clutter in her home that she could only sleep on the sofa. During the heartbreaking episode, one of Laura's daughters, Michelle, confessed to feeling that her mother was ruining their lives due to the amount of junk they lived with.
Laura broke down crying at one point during the clean-up process, believing that if the home environment improved, so would her fractured relationship with her family. Michelle added that she had struggled with various health issues such as pneumonia, bronchitis, and a myriad of allergies, due to the shoddy condition the home was in.
At the end of the episode, Laura's family was much more hopeful for the future. However, the hoarder's health declined after filming, and she died before her story aired.
I'll be on tonight 8 pm @TLC #Hoarding: Buried Alive "Where Are They Now?" episode at 9/8c working w/Laura. Photo:TLC pic.twitter.com/ikQ6yYb1MY

— Eva Abreu (@Eva_Abreu) May 9, 2013
Last but not least is Augustine's story. Her hoarding was so bad that her son, Jason, was taken away by Child Protective Services, and never allowed to return to the home. Although Jason wasn't living in the same state at the time of filming, he returned years later, and helped his mother clear her home out. Unfortunately for Jason, his mother confessed during a follow-up special that she hadn't been trying to keep the house clean since the "Hoarders" crew left.
We don't know exactly what happened between Jason and Augustine, but at the end of her section in the follow-up episode, it was revealed that he hadn't come back since the initial clean-up, and had no plans on doing so. In 2010, he also shared a sad Facebook post in which he revealed how his childhood had been negatively impacted by his mother's hoarding addiction.
As hoarding disorder is classified as being part of the obsessive-compulsive disorder (OCD) spectrum, it's common for hoarders to slip back into their bad habits after getting help. Perhaps what makes Glen's case even more heartbreaking is that he had genuinely moved on from his disorder, and was trying to start over. Although the authorities have stopped actively investigating the case, those close to Glen will always keep his memory alive.