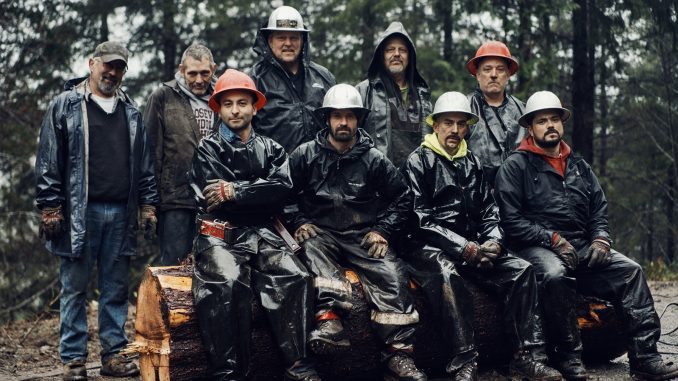 Tragedies and legal dilemmas that faced "Ax Men" and why it was cancelled.
There was a trend over the last couple of decades towards reality television series portraying men in dangerous jobs who risk their lives each day at work – "Ax Men" was one of these reality series. It featured several logging companies who fell trees in the forests of Northwestern Oregon, Montana and Washington State, as well as collecting timber from the rivers of Florida and Louisiana. The series provided a peek into the world of these hardy and tough fellas – most of the crew members were born with logging in their blood and were the third or fourth generation of a family of loggers.
The series, "Ax Men" premiered on History Channel on 9th March, 2008, but sadly it was ill-fated, and here we'll uncover the tragedies, legal issues and reasons why it was cut.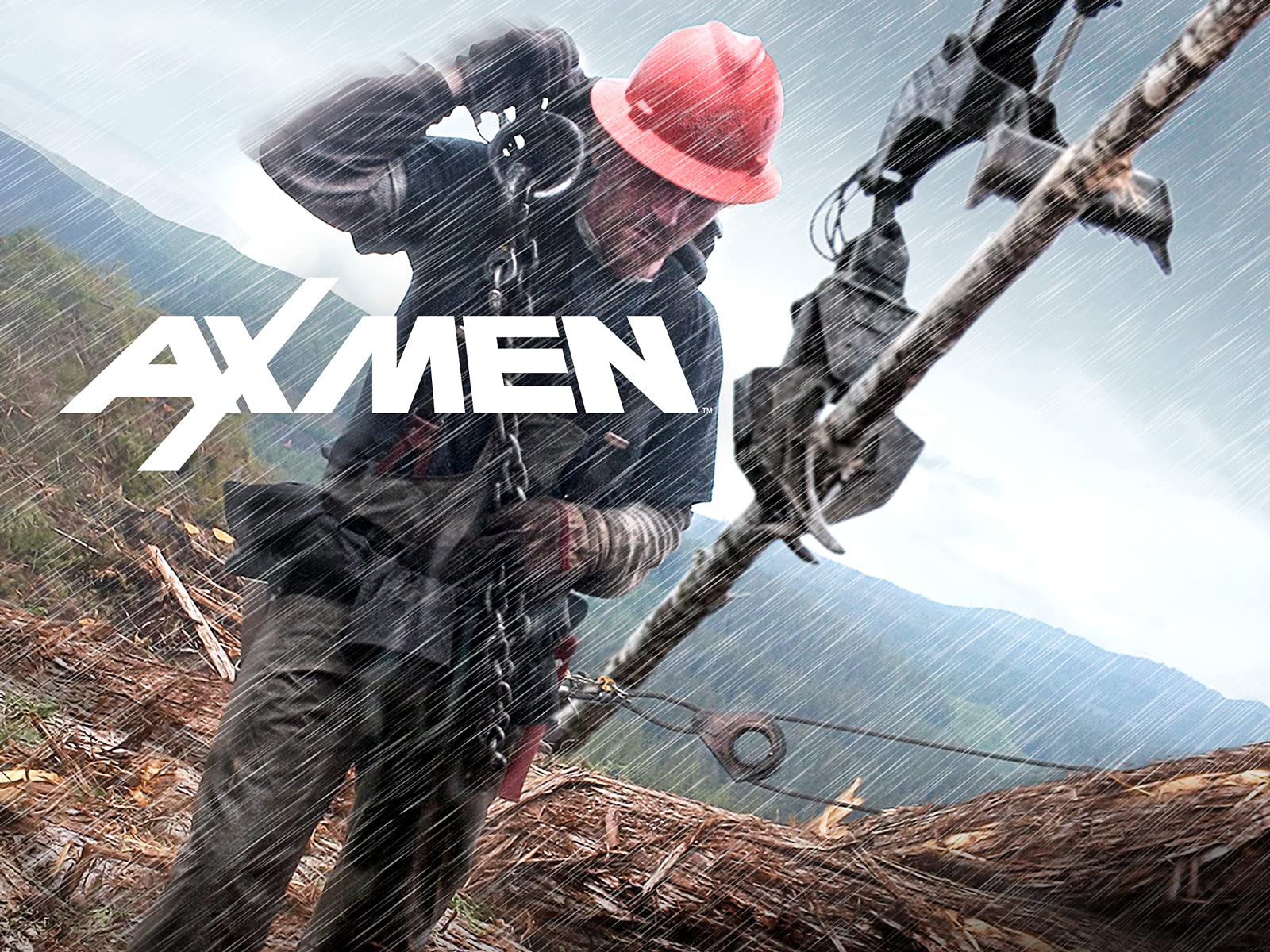 About "Ax Men"
Thom Beers, American producer and writer known for "Deadliest Catch", the popular 2005 series featuring the perilous lives of Alaskan crab fishermen, was the executive producer and narrator for "Ax Men" in 150 episodes from 2008 to 2016; it spotlighted teams from several logging companies working together and competing against each other to see whose harvest produced the highest yield. Not only did they operate through inclement weather and harsh conditions, but also faced daily stressors and challenges that come with the job, such as accidents, injuries and mechanical breakdowns.
What made the show even more entertaining was the banter, clashes between individual personalities of strong characters, who each have their own methods and solutions to such problems, the scandals and legal issues, controversies, and of course, the competitive nature of the show.
"Ax Men" started with four companies of logging crews, and approximately 25 others joined over the 160 episodes which aired in several countries around the globe. In 2015, the series won the Golden Reel Award for Best Sound Editing, but fate played its hand, and crew members were confronted with some fatal losses.
"Ax Men" loses Jimmy Smith
Jimmy Smith, an army veteran, the founder of S&S Aqua Logging based in Aberdeen, Washington State, had the bright idea of salvaging perfectly-preserved logs that had sunk to, or got stuck in riverbeds. He started the business with his son, James. Jimmy appeared in "Ax Men" from the 2nd season in 2009 until the 6th season. His motto was, "Recovering the forest of yesterday to save the forest of tomorrow".
Jimmy fought a lengthy battle against cancer. His son, James, took over when Jimmy's illness weakened him and rendered him incapable of working, and became the new captain of their boat, "Logzilla". Jimmy passed away on 1st November 2012 at the age of 56 leaving behind his two sons. The 7th season's premier episode, "All or Nothing" was dedicated to his memory.
The tragic death of "Ax Men's" Bart Colantuono
William Bart Colantuono was with the R&R Conner Aviation Helilogging crew, airlifting logs by helicopter from regions that were impossible to reach by road. Bart had had 25 years of utility and military helicopter experience behind him and so was a seasoned pilot; he appeared in the 2nd & 3rd season of "Ax Men". He was also the author of the book, "Helilogging in a Sucker Hole", which is described as a fast-paced read featuring the trials and tribulations of helilogging and keeping the business afloat – or in this case, airborne.
History Channel described Bart's role as "a smart pilot who isn't afraid to take risks… and views helicopter logging as a competitive sport. He competes against himself, against the machine and against the weather."
On 17th November 2013, whilst airlifting logs in the Oregon forest, it would seem that Bart was aware there was a problem with the helicopter because he released the logs sending them crashing down. After in-depth investigations, it is believed that the rotor had broken causing him to lose control and he was tragically killed when the chopper plummeted to the ground and crashed upside down. Bart was 54 years old, and left behind four children and his fiancé. The episode, "Axes and Allies" in the 7th season was a dedication to his memory. Bart's demise is the only death publicized as directly related to logging operations.
Gabe Rygaard, the face of "Ax Men" passes on
On the 16th September 2016, owner of Rygaard Logging, Gabe Rygaard, was tragically killed in a motor vehicle accident in Port Angeles, Washington State; it was reported that he wasn't wearing his seatbelt. This was a huge shock for his colleagues and all their fans, as Gabe was probably the most well-known face in the show, having been present from the beginning, having just taken over the business from his father, Craig.
On 23rd June 2016 the Rygaard family had called for support on his Facebook page as Gabe was in the running for the position of Clallam County Commissioner, whereby he would manage trust lands that had been mismanaged, and create more jobs. Sadly, Gabe didn't get the opportunity to achieve his dream.
Gabe Rygaard

We are saddened by the loss of a beloved member of our HISTORY family. Our thoughts and prayers are with his family and friends during this difficult time.

Posted by Ax Men on History on Friday, September 23, 2016
Stacey Robeson, deceased at a young age
Stacey Robeson was a yarder operator and worked for Pihl Logging, operating machinery that hauled the logs from the stump to the collection point. It was a shock when he died at the age of 38 on the 15th December 2018 leaving behind his wife, Angela and three children. Although it was initially assumed that his death was the result of a logging accident, the cause was never made public. The final premise was that he died of a heart attack.
The death of Dwayne Dethlefs of "Ax Men"
Dwayne Dethlefs had worked for years in the logging industry in Washington State, Oregon and Alaska, and came out of retirement in July 2019 to help Pihl Logging – he featured in six episodes during the 10th season. Dwayne, who operated a chainsaw, made some funny and interesting comments during the show, but he was also almost clipped by a falling tree, which the loggers refer to as being in a "barber chair".
Dwayne died at home on 6th December 2019 aged 60, cause of death unknown. He left behind his son and daughter, and four grandchildren. His son, Dustin, also appeared in the 2nd season and got into some tight situations. Dustin currently runs his own company, Timberscape Industries and is still felling trees. A friend posted a tribute about Dwayne stating, 'He was the carbon copy of what a true logger is and should be.'
Tragedy befalls Jesse Browning of "Ax Men", and later a hoax
Jesse Browning, a member of the Browning Logging crew, appeared in several episodes of "Ax Men" along with his brother, Jay. Jesse and his wife D'Ette, were confronted by a terrible tragedy in 2010, when their four year old daughter, Ashlynn, was mauled to death by one of the family's two Rottweilers. Subsequently, the dog was euthanized.
In 2016, word spread that Jesse Browning had died in a car accident in Montana. This was simply a rumour that had started off as an internet hoax, and was completely false. The Browning brothers are still hard at work in the forests to this day as can be seen from their Facebook page.
"Ax Men" face scrapes with the law
On 13th March 2009, just a year after "Ax Men" launched, S&S Aqua Logging were served a search warrant by the Department of Natural Resources (DNR), Washington State for not having a permit and so illegally salvaging timber from the Hoquiam River in Washington State. Jimmy Smith, S&S Aqua Logging's owner, mentioned in the show that the warrant stated the logs were worth approximately $10,000. The Public Lands Commissioner, Peter Goldmark claimed the logs were public property and formed a necessary role in the preservation of the ecosystem. The DNR's Fish & Wildlife Habitat Programs director, Greg Hueckel, pronounced that permits were granted to remove logs that were obstructing waterways, and not usually for timber harvesting.
It was also discovered that Jimmy Smith had been milking the system for disability benefits, and had cashed in an excess of $50,000 in fraudulent medical benefits.
#AXMEN: Sundays at 9/8c. on @History! pic.twitter.com/NJETwLD0dU

— Ax Men (@HistoryAXMen) March 16, 2014
In 2009 Mike Pihl had an accident while under the influence of alcohol and rolled his Jeep. His three children were in the car and sustained injuries, but thank goodness none were fatal. He was charged with felony assault.
Shelby "Swamp Man" Stanga, who had appeared in 51 episodes between 2009 and 2016, was arrested In October 2014 for having cut down his neighbor's tree some years prior.
The big question is 'Why was "Ax Men" cancelled?'
On 3rd May 2016, Gabe Rygaard posted on their Facebook page: 'We are sorry to say that Ax Men will not be returning for a Tenth season. Thanks for All the Support from our Fans.'
Yet sadly he never lived to see it revived on 10th July 2019 as "Ax Men Reborn". The10th Season was short-lived, and only ran until 12th September 2019. Thereafter, History Channel never commented on why the show was permanently axed.
Does anyone ever think about the initial process that wood goes through to deliver furniture and fittings to create cosy home comforts? This show gives people a window into this unknown world, and was initially acclaimed for its authentic representation of a logger's life and strife. Yet at times, "Ax Men" was accused of staging the events, and for over-sensationalizing the drama.
Their fans contemplated several reasons why the show had got the chop. It's demise could have been as a result of increasingly bad reviews, and low ratings due to their audience becoming bored and dwindling. Or was it because of the Covid pandemic that made filming difficult, and created all kinds of logistical problems?
Then there were the legal issues and controversies relating to cast members, the environmental impact and the public's distaste of the logging industry. Perhaps the safety concerns associated with accidents and injuries could have led to History Channel incurring legal liabilities.
The ultimate crunch was increased production costs and lack of finances for a show that was getting predominantly negative reviews. Let's also consider that possibly the era of reality TV shows portraying tough men in dangerous jobs has simply fizzled out.
Either way, whether you missed seeing "Ax Men", or are an avid fan who would like to watch it again, the good news is that the first six seasons are available on DVD. Or better still, you can grab a couple of cold beers, put your feet up and observe on History.com how these men slogged it out through all 10 seasons of  "Ax Men".