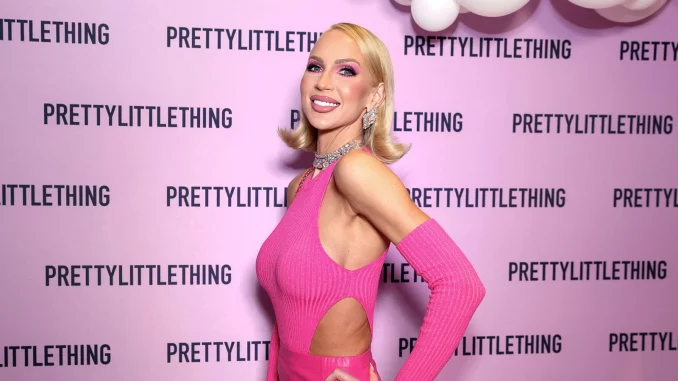 In March 2019, Netflix caused a stir among ardent fans of real estate-themed television shows with its new American reality television series "Selling Sunset." The premiere episode showed fans a little bit of the personalities of each of the agents and their two bosses to get them hooked for the rest of the episodes, and have them waiting impatiently for the second and subsequent seasons.
All agents, new and old, stood out in their own unique ways but Christine Quinn stole the show for her style, strong Type A personality, and affinity for stirring the pot at the office. Naturally, her behavior earned her a gaggle of loyal fans who admired her style, and dedicated haters who called her out for her behavior toward their favorite agents from the team. Last year, Netflix announced that Christine will not return for the show's sixth season, much to the chagrin of viewers.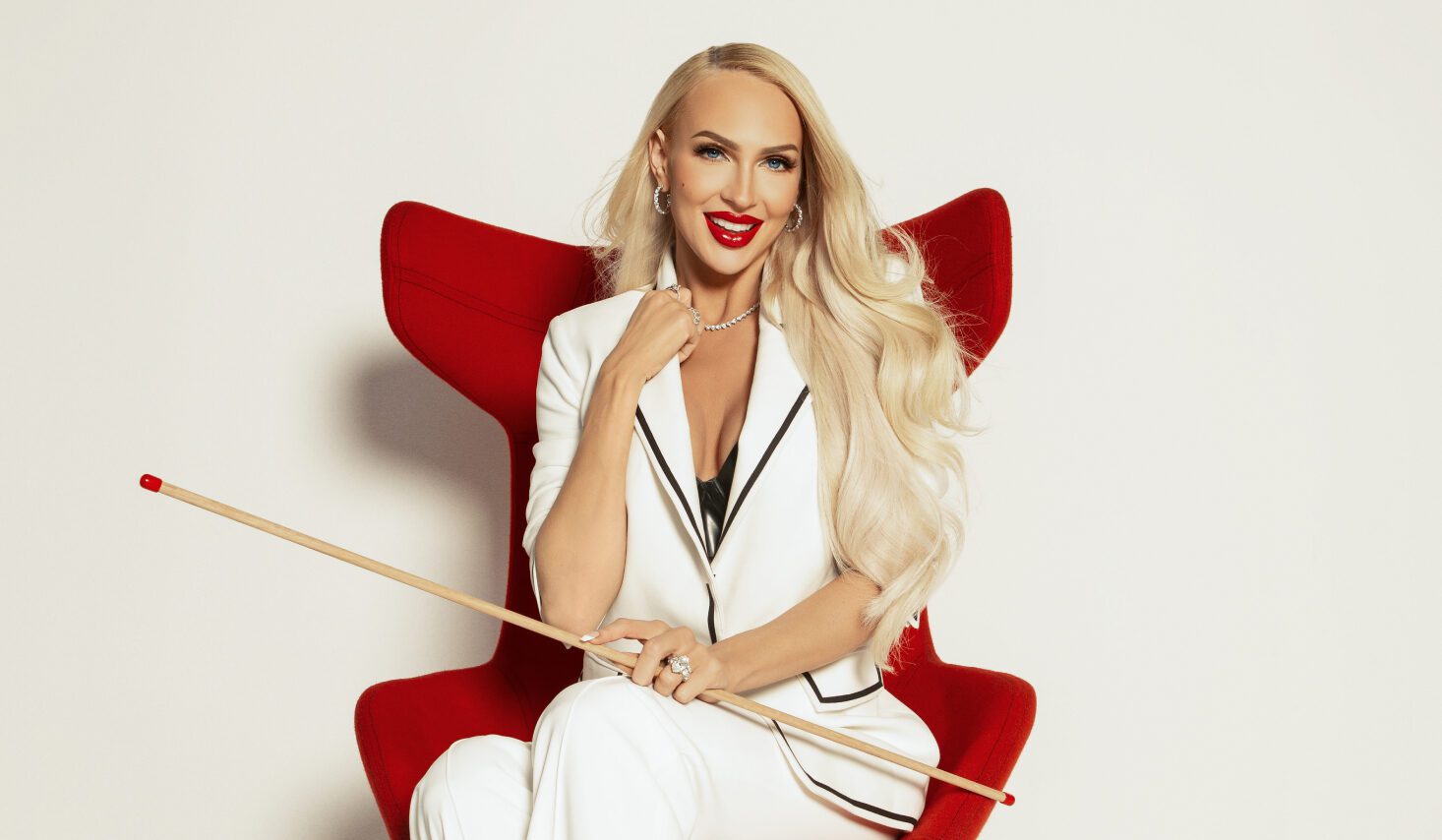 After her departure from "Selling Sunset," Christine Quinn hit the headlines recently when she made a serious allegation regarding sexual favors and the allocation of listings at the Oppenheim Group. Was she denied listings for refusing to sleep with her boss? Keep watching to find out.
"Selling Sunset"
"Selling Sunset" is set in Los Angeles at the Oppenheim Group, which was initially owned by brothers and business partners Jason and Brett before Brett left to start Oppenheim Real Estate. The show brings together leading female agents in California and beyond, who sell luxury houses with picturesque views to the ultra-rich. Given the group's clientele and the location of the properties it lists and sells, style is a crucial element of the show. The agents' personal styles, residences, and vehicles as well as their offices, the parties they throw for their clients, and the design choices they make when staging houses for sale scream elegance.
The first season of "Selling Sunset" featured Christine Quinn alongside fellow veteran agents Mary Fitzgerald, Heather El Moussa, Maya Vander, and Davina Potratz. Jason and Brett then introduced a new agent, Chrishell Stause to the group. Her introduction was hailed an oddity at the Oppenheim Group but Jason turned the practice into a regular occurrence, with the introduction of new agents and reintroduction of former agents who had worked for and left the agency in previous seasons. With new faces, came new fan favorites as fans took note as they forged friendships and formed alliances with veteran agents who fans had come to know and either love or hate. Soon there were online debates around the friendships in the agency, and a new reality television villain was born to many of the show's fans. Her name? Christine Quinn.
Christine Quinn
Most fans of "Selling Sunset" saw Christine for the first time in the show's trailer. However, the reality star didn't make her television debut in the show. In fact, Christine was an aspiring actress long before she became a realtor and appeared in "Selling Sunset." Her pursuit of an acting career had taken her to New York City, where she studied acting at "The Juilliard School" before she made her way to Los Angeles in pursuit of the elusive dream of Hollywood fame. She bagged some roles in several movies, among them "Shark Night," "The Perfect Match," and "Hot Tub Machine 2", and landed some small roles in television shows such as "Angie Tribeca," "Ballers," "NCIS: Los Angeles," and "Drop Dead Diva."
#SellingSunset: Christine Quinn and Emma Hernan's shared ex revealed?!

It looks like Peter Cornell, Director of Sports & Entertainment at The Oppenheim Group, could be the mystery ex-boyfriend of both Christine and Emma.

The picture on the left is from 2015. pic.twitter.com/35pFBMpQWL

— TV Deets (@tvdeets) November 27, 2021
Ever the sensible woman, Christine studied for her real estate license in between her acting roles and the modeling roles she picked up when she wasn't on set. The foresight in her decision to earn the license paid off when she ventured into real estate, rose to be a leading agent at the Oppenheim group, and earned a spot on "Selling Sunset."
When the realtors at the Oppenheim Group were introduced in the trailer and premiere episode of "Selling Sunset," Christine Quinn caught the eye of most viewers. Confidence oozed out of the tall blonde as she jested with her boss over the introduction of a new agent, set demands that the new agent must meet before earning her place in the group, and walked around some of her listings in her signature strut. Her candor and a misconstrued joke about the new agent sitting on the floor until she earned her desk saw Christine dubbed, in her own words, a "one-note bitch",  as fans mistook her confidence and attempt to be relatable for spite. Once the persona of the supposedly spiteful and problematic colleague stuck, it became impossible for Christine to shed, forcing her to live with an image she openly despised for five seasons.
Goodbye, Sunset
Towards the end of the fifth season of the show, Christine was fed up with what she termed unfair treatment by her colleagues, vilification by the show's producers, and virtual exclusion from the activities of the office and its agents. She made public statements claiming that she was misunderstood and treated unfairly by her colleagues, citing several instances such as her exclusion from the wedding of fellow agent and colleague, Heather, to which the rest of the office community was invited. In response to her accusations, her colleagues identified her reprehensible behavior for their decision to leave her out of friendships and events in their personal lives. For instance, Mary, who was Christine's best friend at the beginning of the show, accused Quinn of saying mean things about her and the rest of the agents, referencing a time when Christine called her a "fucking idiot." According to Mary, their interactions had become too difficult that she often had panic attacks after interacting with Christine. Other agents reported similar experiences of ill-treatment by Christine, who would then turn situations around and blame everyone else when they called her out for her behavior.
Ironically, Christine is apparently proud of her reputation as a villain. She describes herself as a bold and confident woman, who takes full responsibility for her behavior and actions and doesn't care about other people's perceptions of her. She's demonstrated boldness several times in and out of the show, such as when she owned-up to the fact that she'd undergone several cosmetic procedures and let the world know that she doesn't even have a high school diploma. She embraces the word "bitch" and openly uses it to describe herself. With her openness and boldness, one would be forgiven for assuming that she would be immune to negative comments from strangers on social media. However, Christine admitted to breaking down and crying over hurtful online comments. In the same breath, Christine announced that she'd cut ties with the show.
Sex for Listings?
After five seasons of trading accusations of hurtful behavior with her colleagues, no one was surprised when the news that Christine would not return for the new season of "Selling Sunset" leaked – Christine had already hinted in the show at venturing out by herself. While the news of her departure wasn't shocking, her bold revelation that one could only get good listings by sleeping with the boss shocked fans and haters alike. As part of her revelation, Christine claimed that she wasn't a bad agent, but her numbers could have been better if she followed in the footsteps of her colleague, Chrishell who only rose from an agent who struggled to secure and sell her listings in the first episode, into one of the top agents in the Oppenheim Group by sleeping with Jason to secure good listings and more screen time. She referred to the arrangement as toxic, adding that she was glad to have left the show and the Oppenheim Group.
Christine had made similar allegations of favoritism in the office long before she left the show. In the show's third season, Christine, Maya, and Davina accused Jason of favoring Mary by assigning more listings to her, and sending more leads her way. Jason and Mary denied the allegations, arguing that Mary worked hard for her listings. At the time, the allegations seemed like the rantings of some disgruntled co-workers who were constantly outperformed by Mary, who is the group's most successful agent. However, Chrishell's meteoric rise to become one of the most successful agents in the group after Mary, seemingly justifies Christine's claims since both Chrishell and Mary have dated Jason in the past.
The disturbing coincidence necessitates a close investigation of Christine's serious allegations against Jason Oppenheim and his alleged flawed approach to assigning listings and screen time. Fans can only hope that Jason, the show's executives, Mary and Chrishell speak up and dispel Christine's allegations. Otherwise, fans will be left wondering whether Maya, Christine and Davina were right to accuse Jason of favoring Mary, and whether there's any truth in Christine's alarming claim that she missed out on listings for refusing to sleep with Jason.
Certainly, fans will watch the upcoming sixth season keenly, when it premieres on May 19, to observe how Jason interacts with and awards listing to his two exes, Mary and Chrishell. Their observation will determine whether they believe Christine, or dismiss her allegations as a continuation of her long-enduring feud with Chrishell Stause.