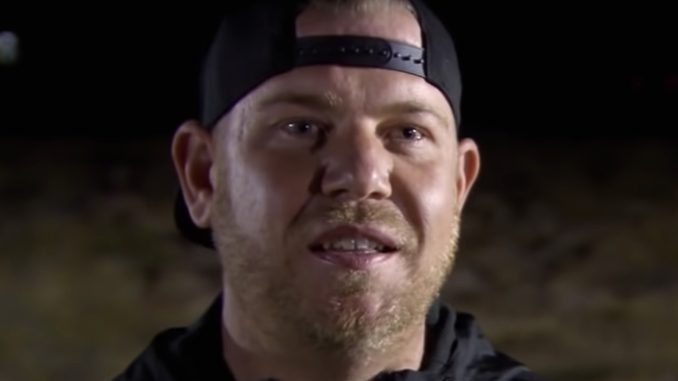 Everyone knows the risks of street racing, yet it's always sad every time something bad happens on the tracks. Nonetheless, even though "Street Outlaws" cast members and audiences are already used to seeing terrible accidents happen in it, the unfortunate time came with the death of one the show's stars, Ryan Fellows in 2022.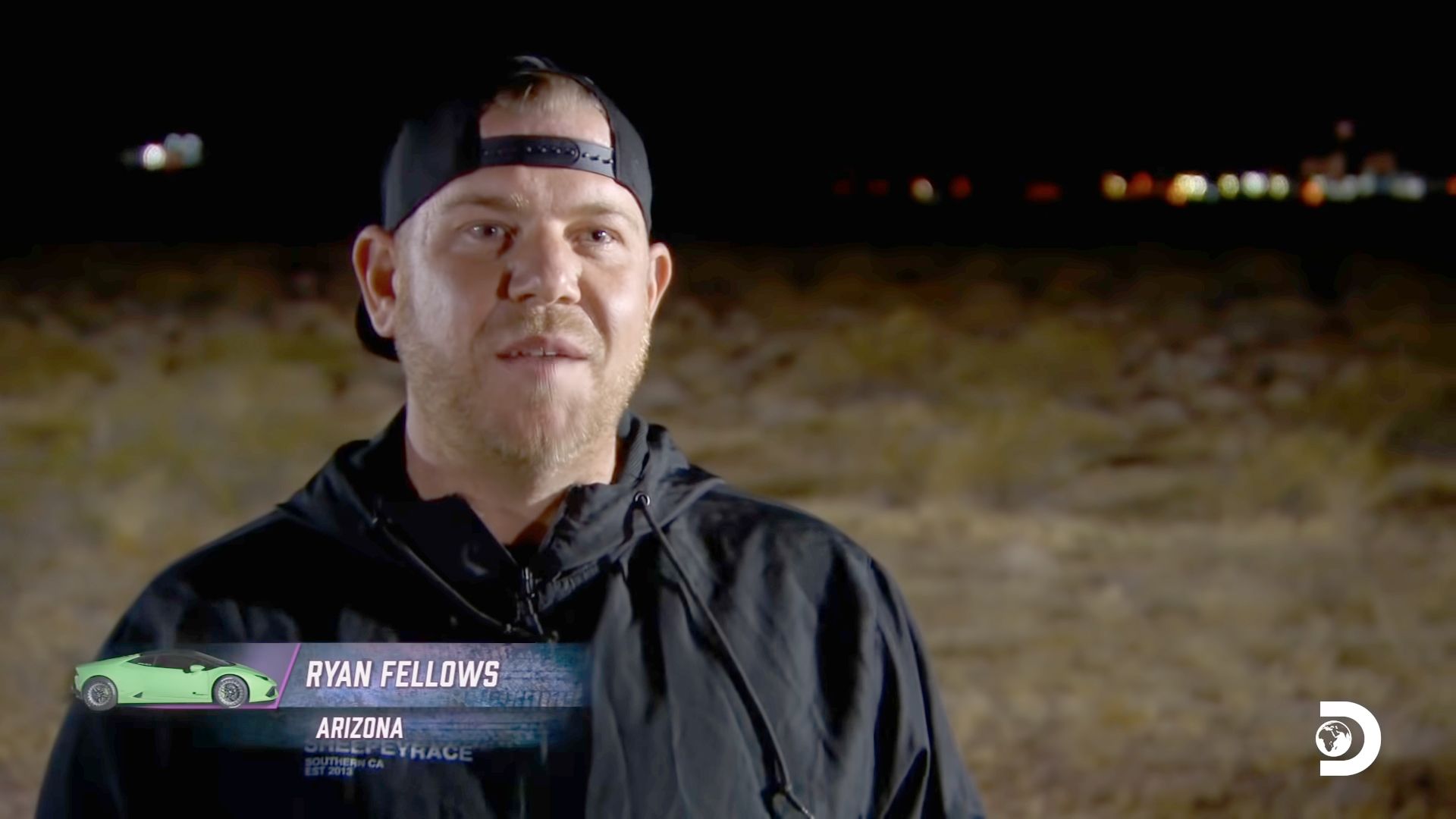 While the news of Ryan's passing left every fan of the show heartbroken, there's still a lot yet to be known about the circumstances surrounding his unfortunate death, the aftermath, and the possible legal consequences that such a loss implies for the show.
So what are all of those? Stay here to learn about the sad death of "Street Outlaws"s Ryan Fellows.
How Did He Die?
While street racing is known to be a dangerous profession, tragedy was somewhat unheard of in "Street Outlaws" until the accident in which Ryan Fellows was killed. It happened on the morning of 8 August 2022, when Ryan and his fellow drivers were filming in Nevada's Las Vegas Boulevard for the fourth season of the spin-off "Street Outlaws: Fastest In America", a highly-sought after competition for having $100,000 as the main prize.
At the time, Ryan was driving a Nissan 240z, but lost control before reaching the finish line, his car reportedly catching fire after rolling over in the air, making it difficult to get Ryan out of the vehicle in time. Ryan died at 41 years of age, survived by his wife Liz and two children.
Discovery's statement at the time lamented the death of Ryan, and sent condolences to his family for their 'devastating loss', as they described it. Meanwhile, Ryan's family started a funding campaign to cover financial costs associated with his death, eventually collecting close to $25,000 out of their $50,000 goal.
The "Fastest In America" episode in which Ryan's fatal accident took place was aired on 1 May 2023, but the accident wasn't shown on screen. Instead, a condolence message in his honor was featured both in the show and on its social media accounts.
Safety Measures & Investigation
The unfortunate death of Ryan Fellows while filming "Street Outlaws" not only caught the attention of fans of the series but also of local authorities and media. According to a report by News 3, the company Pilgrim Studios effectively had permission from the Nevada Department of Transportation to take over the space in which the race took place, but failed to acquire a permit to film at the time.
Given the situation, the events surrounding Ryan's death became a concern to local authorities and led to an investigation by Clark County officials. While a spokesperson from Nevada's Occupational Safety and Health Administration told Entertainment Tonight that it could take up to six months to conclude, further details about the focus of the investigation weren't released at the time.
That being said, this isn't the first time that "Street Outlaws" has had issues regarding the permits required to organize and film the show's races. Back in 2014, a council from Tulsa City in Oklahoma opposed allowing permits for the show, affirming it made the city 'look bad to promote something illegal'. Nonetheless, Tulsa and other cities around the US continued to be regular filming places for the show.
Lawsuit
Although it's unclear what the official investigation into Ryan Fellows' death concluded, the case took an unexpected turn in February 2023, when his family sued Discovery and Lions Gate Entertainment over wrongful death, accusing them of negligence both before and after the accident which took his life.
According to TMZ, Ryan's surviving family claimed that the road was only 16 feet wide, which is half of the 30 feet width standard in the industry. As well, they claimed that the road's lack of concrete barrels in its surroundings and other unfitting racing conditions as dangerous, pointing out how all of these were the cause of the loss of control experienced by drivers on the road.
Together we mourn the untimely passing of Street Outlaws racer Ryan Fellows this past weekend. Our heart-felt thoughts are with his family and loved ones in this dark time. pic.twitter.com/xS0hECLBku

— Pilgrim Studios (@Pilgrim_Studios) August 9, 2022
Another of the statements by the family includes that given the many accidents which occurred in the show, Discovery knew about the dangers surrounding "Street Outlaws" races, but refused to act. They also claimed that changing the race tracks' condition was possible, given how the network had immediately accommodated a standard race track to film the rest of the "Fastest In America" season after Ryan's death.
The Fellows family asked for damage compensation, but it's unclear whether the case will move forward, or if an out-of-court settlement could take place.
Who Was Ryan Fellows?
The death of Ryan Fellows greatly impacted viewers of "Street Outlaws", but the biggest loss was suffered by his family and close ones. As written for the funding campaign started by his family following his death, Ryan was far from being a racer only. Back in his college days, he was a notable player for Chestnut Hill College Basketball Team, treasuring that hobby even after becoming a dedicated business owner, and a loving family man.
As described, Ryan was 'admired for tenacity and a relentless drive to overcome the challenges before him', and was said to love his wife Liz, and children more than anything.
Besides his professional accomplishments and personal life, Ryan was a big fan of speed, and loved racing. While he was featured several times in the show, his most popular appearance was in "Street Outlaws: Memphis", in which he raced with his bright green twin turbo Lamborghini Huracan against Brian Britt.
Nonetheless, Ryan's path in the racing scene went beyond "Street Outlaws". As seen in his social media accounts, Ryan often participated in showdowns and races all around the country, often taking his wife Elizabeth and children with him. He was also a big fan of cars, sharing some bits of his automotive endeavors on his YouTube channel StirFry Racing.
The Show's Future
Given how Ryan Fellows' fatal crash is unprecedented in the history of "Street Outlaws", it brings out many questions regarding the show's future, and whether it would have any impact on it.
That being said, there's still a lot of uncertainty regarding what will result from the lawsuit filed against Discovery by the Fellows family, including whether the production company will take alternative security measures to reduce the possibility of further fatal accidents occurring. Besides the fact that "Fastest In America" was allegedly switched to a professional race track following Ryan's death, the production of  "Street Outlaws" hasn't announced any changes regarding that and other shows in the franchise.
So what will happen to "Street Outlaws" in the future? That's yet to be seen, but the tragedy of Ryan Fellows is a sad reminder of all the dangers that drivers expose themselves to by following their passion.