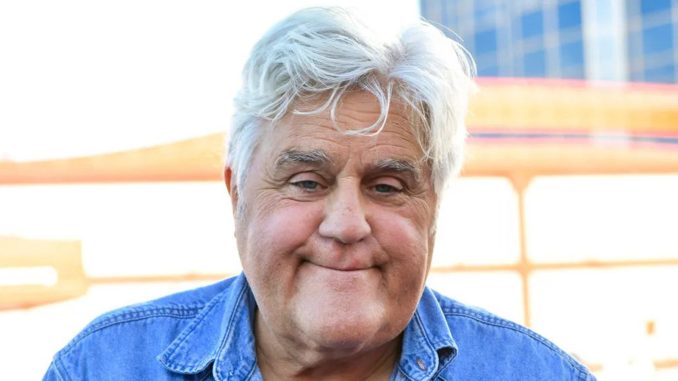 There are many reasons which make Jay Leno one of the most memorable hosts on American TV. Whether it's his charisma, good sense of humor, or simply his vast knowledge about cars, Jay Leno's popularity doesn't come across as a surprise to anyone, and his several decades in the entertainment business are indicative as to how well-liked he is.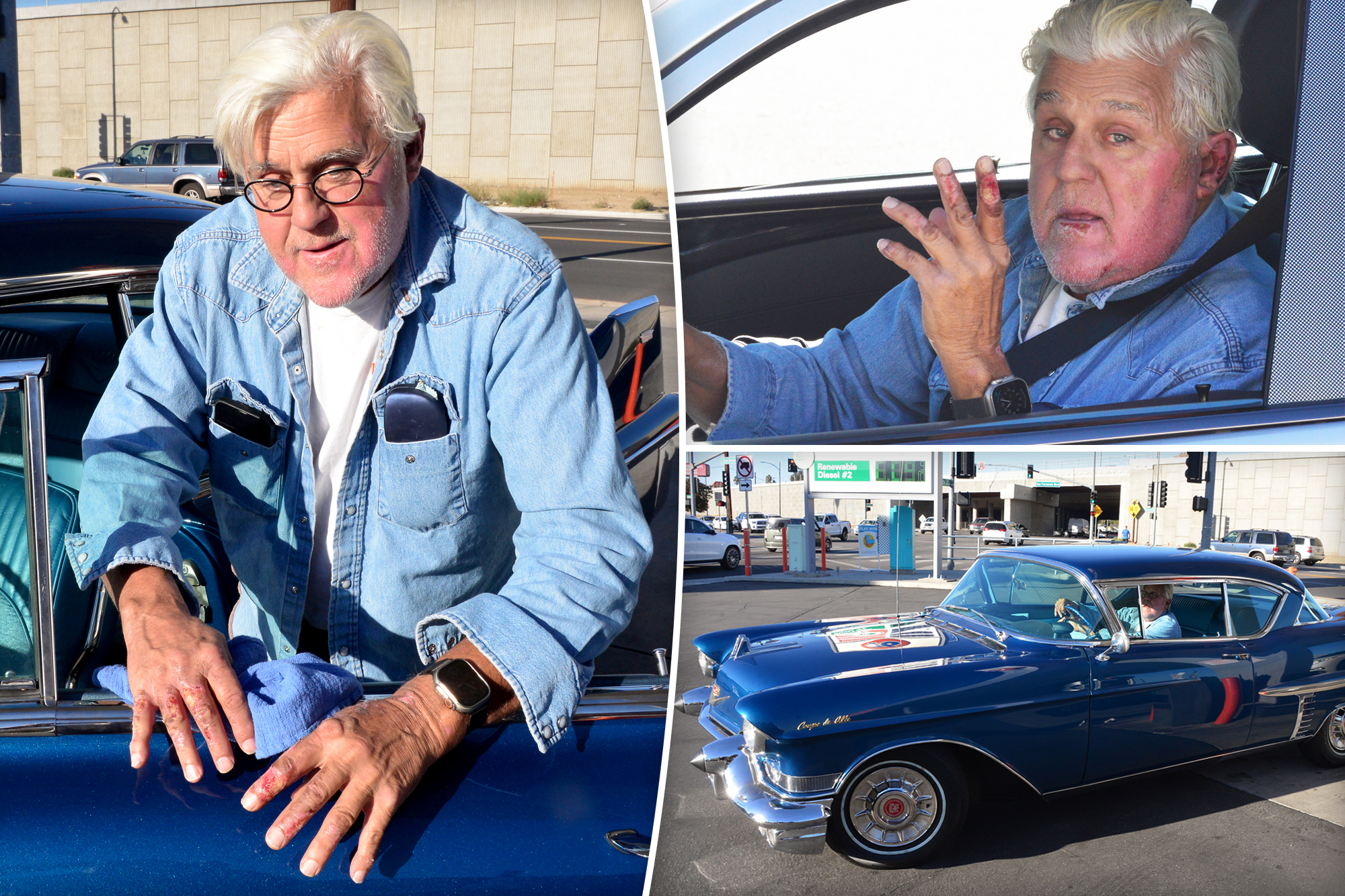 That being said, in recent times Jay has gone through one of the hardest times of his life, when he was seriously injured in a fire in his California home, leaving his fans shocked and flabbergasted without knowing what exactly happened to him.
So what did happen to Jay Leno and how has his recovery been so far? And what has been going on with his show and career? Stay here to discover all!
What Happened To Jay Leno?
Although Jay has had his fair share of risky experiences, having his face burnt was a first for him. The incident happened in early November of 2022, when Jay was on his way to fix a clogged fuel line of his red White Steam Car from 1907. What he didn't expect was that gasoline would fall onto his face at the same time that a sparkle lit under the hood, setting his face on fire in a matter of an instant.
According to an interview that Jay gave Today in early 2023, he was immediately helped by his friend and fellow mechanic Dave Killackey, who works with him at the garage. After seeing what he describes as a 'wall of fire' which went from Jay's lower to the upper body, Dave was quick to pull him against his chest to stop the flames and called emergency services.
Jay was hospitalized on the same day, as he'd sustained serious burns tn the left side of his face as well as to other parts of his body, though delicate parts such as his eyes and ears were fortunately untouched. According to Page Six, Jay went through at least two surgical procedures, which included a skin transplant on the affected parts of his face.
In the end, Jay recovered well, but it was a frightening incident nonetheless.
Jay Leno makes first public appearance since he was burned in a gasoline fire 👀🙏 pic.twitter.com/bIj1ZoRH5w

— Daily Loud (@DailyLoud) November 22, 2022
Aftermath
While there's no denying that Jay's fire accident was a scary one both for him and his fans, he took it the best he could while it happened. As affirmed by Jay during his Today interview in 2023, he went into the hospital to be treated for his most serious burns but much to the chagrin of his doctors, drove home that same night without caring much. His biggest worry right there was Mavis, his wife, given that she had no idea of what his condition was at the time: 'My wife doesn't drive anymore, and I didn't want her stuck and not knowing what was going on. It just seemed like the right thing to do,' he said.
Besides concern for his wife, Jay had other things to care about, such as giving out cookies to the kids who were also interned at the Grossman Burn Center. At the same time, news of Jay's accident broke in the media, and artracted the attention of big names such as US President Joe Biden, who personally phoned Jay from Indonesia to ask about his condition.
To show his gratitude to the doctors and nurses at Grossman Burn Center, Jay donated money for the kids at the center, and also gave every nurse who tended to him a four-day trip to the Bahamas.
Bike Accident
The fire incident was a terrible one, but that wasn't the end of a series of scary accidents suffered by Jay Leno in recent times. On 17 January 2023, Jay suffered yet another accident when he came off his 1940 Indian motorbike, resulting in a couple of broken bones for him.
As Jay said to the Las Vegas Review-Journal, he'd suspected that his bike was leaking fuel and was on his way to look out for a place to check on it. By the time he entered a nearby parking lot, he didn't see that a wire had been tensed across the place, knocking him off the motorcycle without giving him time to react. Jay was taken to the hospital for treatment to a broken collarbone and two ribs, on top of having his kneecaps cracked and his face cut.
However, Jay kept his accident a secret for a couple of weeks, knowing that his previous fire accident already had his fans worried enough about his health: 'You know, after getting burned up, you get that one for free. After that, you're Harrison Ford, crashing airplanes. You just want to keep your head down,' he said.
Despite the apparent seriousness of his injuries, Jay went back to work the same week, hosting his comedy live shows in March 2023.
Car Crash
Even though the fire incident and bike crash that Jay Leno suffered in late 2022 and early 2023 were serious, those weren't the first times in which Jay has had his fans concerned about his well-being.
As it happens, in the 1960s the Hemi Under Glass became famous for being the car which stands up on two wheels, all of it possible due to the fact that the car's engine is located in the back of the car.
Always impressed by rare cars, Jay Leno had long wanted to get into the car, and also share stories with its owner Bob Riggle, who Jay proudly describes as his hero. Such a time finally came in 2016, when both men got to drive the Hemi Under Glass but before they could warm it up enough to make it stand up, the car flipped over several times.
All of this was filmed, and aired in an episode of "Jay Leno's Garage", but it was an undeniably scary sight to see. Fortunately, neither Jay nor Bob was seriously injured during the accident, but the Hemi Under Glass was smashed on the sides, its glass windows broken and the handles were hanging out of their place. Nonetheless, as admitted by Jay, 'it doesn't get more exciting than that', so the adventure was most likely worth the worry.
Show Cancellation
Regardless of a couple of scary situations faced by Jay in "Jay Leno's Garage", it's been an undeniably fun ride for him while it lasted. However, even the greatest things in life have to end at some point, and unfortunately, the time for "Jay Leno's Garage" to say goodbye to TV screens came in January 2023.
This decision took fans by surprise, as the show had been highly successful for the seven seasons it aired. Nonetheless, "Jay Leno's Garage" wasn't the only one to be cut off from CNBC programming, as the network's change of schedule also affected some other shows, while also choosing to air reruns of older productions during primetime.
While it's unclear if Jay will keep on working with CNBC, new videos of "Jay Leno's Garage" are still shared on its official YouTube channel. On top of that, these days Jay's mostly focused on his live comedy shows, and taking care of his health, especially given the string of accidents that he's had in the past.
All in all, it's relieving to see that Jay Leno is doing better these days, leaving us nothing else but to wish for him to stay healthy and out of trouble in the future.