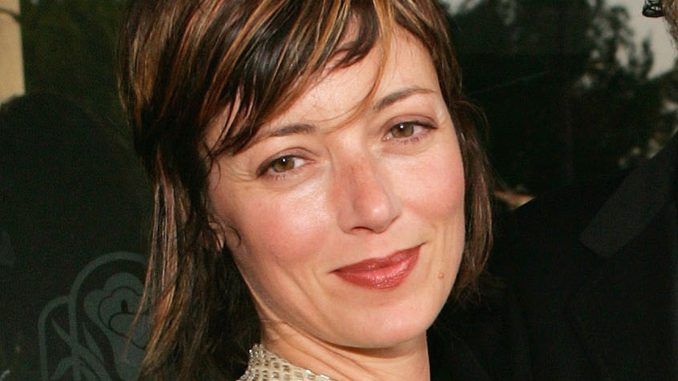 Who is Mia Sara?
American retired actress Mia Sarapochiello, known better by her simpler professional name Mia Sara, was born in New York City, USA, on 19 June 1967, making Gemini her zodiac sign. She appeared in 45 TV series and movies prior to retiring from acting in 2013, while she's perhaps still remembered best for playing Melissa, one of the main characters in the 1994 crime action science fiction movie "Timecop", which Peter Hyams directed, and which also starred Ron Silver and Jean-Claude Van Damme. It follows a police officer who's working for a security agency that protects time travel, and who now has to stop a politician from altering the past; the movie won one of its five award nominations.
Mama Mia Sara Then and Now 🔥#smta pic.twitter.com/5Sjoyxoe54

— David Katz (@katzmando) April 6, 2020
Education and early life
Mia was raised in New York City alongside her sister Cassie Sarapochiello, by their father Jemore Sarapochiello and mother Diana, both of whom were professional photographers; Mia is of Italian descent and was raised Roman Catholic.
She studied at St. Ann's School, and during her time there became interested in acting, after she was convinced by her teacher to appear in a school play. Mia was 16 when she made her debut TV series appearance, playing Francesca in a 1983 episode of the soap opera "All My Children", and was 18 when she made her debut film appearance, portraying the lead character Lili in the 1985 romantic fantasy adventure "Legend". The movie was directed by Ridley Scott, also starred Tom Cruise and Tim Curry, and follows a man who's trying to prevent the Lord of Darkness from destroying daylight; it won one of its 13 award nominations, including an Oscar nomination for Best Makeup.
Mia matriculated from St. Ann's in 1985, and then chose acting over pursuing a college degree.
Roles in movies
Mia played the lead character Sloane Peterson in the evergreen 1986 comedy "Ferris Bueller's Day Off", which also starred Alan Ruck and Matthew Broderick, and was written and directed by John Hughes. It follows a boy who's determined about skipping school for a day, and the film won two of its three award nominations. Some of Mia's other roles in the '80s were in the 1988 horror mystery "Apprentice to Murder", the 1988 crime mystery "Shadows in the Storm" and the 1989 drama "Big Time".
In 1991, she starred as Clavelli in the sports adventure "By the Sword", directed by Jeremy Kagan, and which also starred F. Murray Abraham and Eric Roberts. It follows an elderly man Max who's begun working for a famous fencing coach as a cleaner, even though he's also a skilled coach. The following year saw Mia play Leah in the romantic crime drama "A Stranger Among Us", as well as Jessie Gosselin in the adventure "Call of the Wild". What also marked the '90s for her was playing Natasha in the 1996 thriller "Midnight in Saint Petersburg", directed by Douglas Jackson, and which starred Michael Caine, Jason Connery and Yuri Limonty; it follows detective Harry Palmer who's trying to retrieve the stolen plutonium.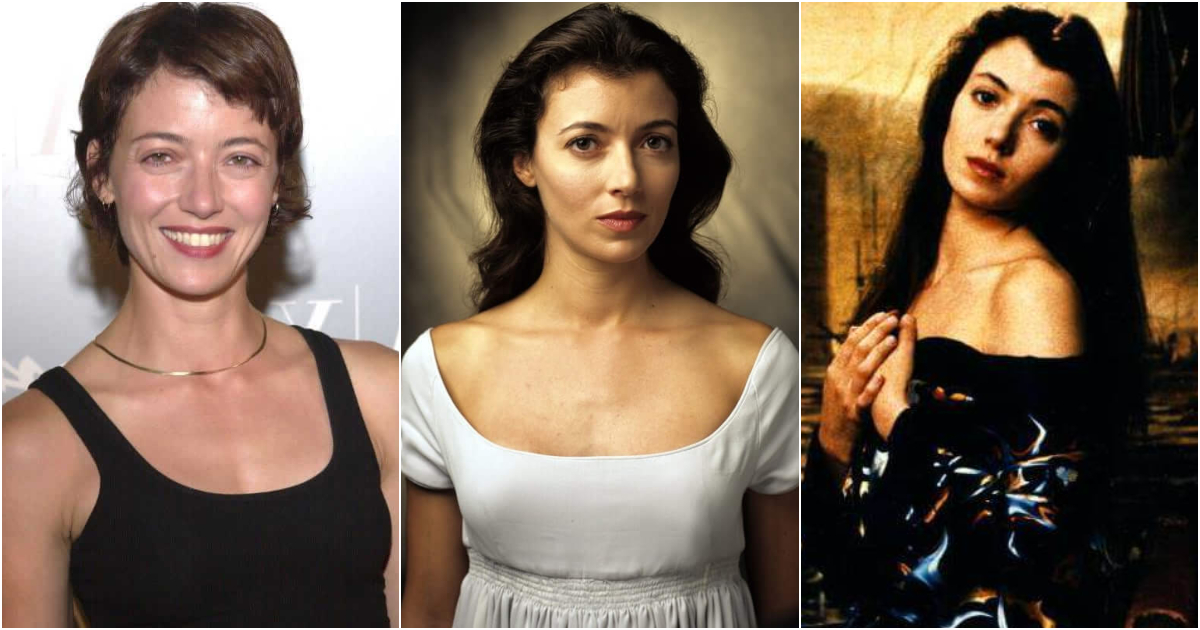 Mia started off the 2000s by appearing in the 2001 family adventure "The Impossible Elephant", then in 2002 the crime drama "Turn of Faith" and the science fiction fantasy "Lost in Oz". The year 2003 saw her star as Ellen Heaven in the crime comedy "Hoodlum & Son", written and directed by Ashley Way, and which also starred Ted King and Ron Perlman. Set in 1933, the movie follows the lives of a man and his 10 years old son Archie.
Mia then appeared in three films prior to retiring: the 2007 short comedy "Tinseltown", the 2011 action family fantasy "Dorothy and the Witches of Oz" and the 2013 short comedy "Pretty Pretty".
Roles in TV series
In 1987, Mia played Queenie Kelly in both episodes of the romantic mini-series "Queenie", which starred Joss Ackland, Martin Balsam and Claire Bloom, and follows a girl who's moved from India to London, England and has become a successful actress; the mini-series was nominated for a single award. Mia went on to appear in a 1988 episode of the crime mystery "Alfred Hitchcock Presents", and two episodes of the 1989 romantic war mini-series "Till We Meet Again".
In 1993, she portrayed Annie Knox in the crime action adventure "Time Trax", created by Harve Bennett and Jeffrey M. Hayes, and which also starred Dale Midkiff and Elizabeth Alexander; it follows a police officer who's been sent to the past to track down fugitives hiding there. Mia appeared in only three other TV series in the '90s: an episode or two of the mystery thriller "Chicago Hope", the romantic drama "Strangers" and the romantic science fiction adventure "20,000 Leagues Under the Sea".
In 2002 and 2003, she starred as Dr. Harleen Quinzel in all the 14 episodes of the action adventure "Birds of Prey", created by Laeta Kalogridis, and which also starred Ashley Scott and Dina Meyer. Set in Gotham City after Batman is no longer its protector, the series follows the city's new protectors Huntress, Oracle and Black Canary, known as the Birds of Prey; it was nominated for only a single award.
Mia had only three other TV series roles, appearing in the 2005 episode "Jamalot" of the crime mystery "CSI: NY", the 2006 episode "Battleground" of the horror fantasy "Nightmares & Dreamscapes: From the Stories of Stephen King" and two episodes of the 2011 action fantasy comedy "The Witches of Oz".
Other credits
Mia sang the song "My True Love's Kiss" in the 1985 movie "Legend".
She received special thanks for the 2018 action crime comedy "The Happytime Murders".
Mia appeared in a 1994 episode of the talk-show "Late Night with Conan O'Brien", and most recently, in 2020 made a guest appearance in an episode of the talk-show "Reunited Apart".
Awards and nominations
Mia won a 1995 Academy of Science Fiction, Fantasy & Horror Films Saturn Award for Best Supporting Actress, for her performance in "Timecop".
Life after acting
Mia's been staying away from the media's attention since she retired from acting, and has been focused on spending time with her husband and raising her children.
Love life and marriages
Mia's married twice, and has two children. Her first husband was British actor and director Jason Joseph Connery, perhaps known best for being the son the late British actor Sir Sean Connery. Mia and Jason married on 17 March 1996, and she gave birth to their son Dashiell Quinn Connery in June 1997; their divorce was finalized in 2002.
Not long after the divorce, Mia began dating American voice actor, producer, director and puppeteer Brian Henson; she gave birth to their daughter Amelia Jane Henson in 2005, and they married on 6 April 2010.
There are no other men whom Mia's dated, that we know about; she's married to her second husband Brian Henson as of April 2023, and they have a daughter together, while she also has a son with her first husband Jason Connery.
Interesting facts and hobbies
Mia found it hard to laugh in the taxi scene of the 1986 movie "Ferris Bueller's Day Off", and was only able to after actor Matthew Broderick tickled her feet and knees.
She became a private pilot in 1994, having earned her license.
Mia and American actress Danielle von Zerneck are co-owners of a production company.
Her acting mentor was the late American actor, screenwriter and director Roy London, who passed way in 1993, aged 50.
Mia's quite active on her Instagram account 'MiaSaraWrites', as she's posted nearly 200 pictures, while she's followed by over 9,000 people.
Mia's favorite actress is Uma Thurman, while some of her favorite movies include the trilogy "Kill Bill", "Pulp Fiction" and "Gattaca".
Height, eyes and wealth
Mia's age is 55. Her eyes are green and hair is brown, she's 5ft 4ins (1.63m) tall and weighs around 130lbs (59kgs).
Mia's net worth's been estimated at close to $2 million, as of April 2023.