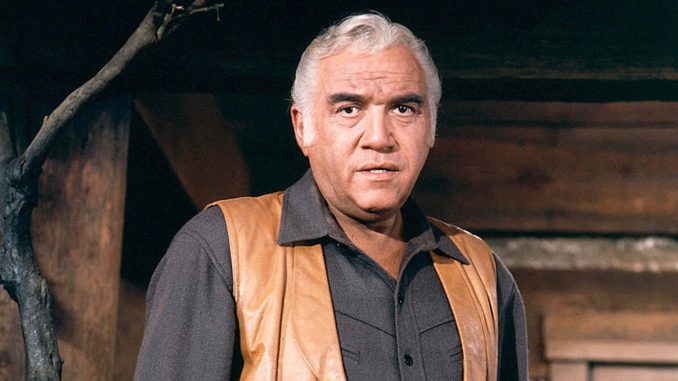 Lorne Greene was a well-known Canadian actor, radio personality, and musician. He's remembered best for his appearances in the American Western TV series "Bonanza", and the nature documentary series "Lorne Greene's New Wilderness."
BONANZA and BATTLESTAR GALACTICA star Lorne Greene was born on this day in 1915.What's your favorite role?

Posted by getTV on Tuesday, February 12, 2019
Age, Early Life, and Education Background
Lyon Hyman Green was born under the Aquarius zodiac sign on 12 February 1915, in Ottawa, Ontario, to shoemaker Daniel Greene and his wife Dora; his parents were Jewish immigrants. According to Greene's biography, "My Father's Voice: The Biography of Lorne Greene," which was written by his daughter Linda Bennett, his mother often called him 'Chaim', but it's not known when he started using the name 'Lorne' nor when he added an "e" to his name Green.
Greene studied Chemical Engineering at the Kingston-based Queen's University. While in college, he developed an interest in broadcasting, and trained with the school's radio station CFRC-FM – in 1971, he was awarded an honorary Doctor of the Science of Law degree from Queen's University. Greene studied acting at the prestigious Neighborhood Playhouse School of the Theater, situated in New York, under the late legendary acting teacher and actor, Sanford Meisner. Greene briefly worked as a drama instructor at the summer Camp Arowhon, situated in Algonquin Park, Ontario.
Lorne was drafted into the Royal Canadian Airforce during World War II and served as an aviator.
During his radio days, Lorne invented a stopwatch that ran backward, which helped radio presenters keep track of time while on air.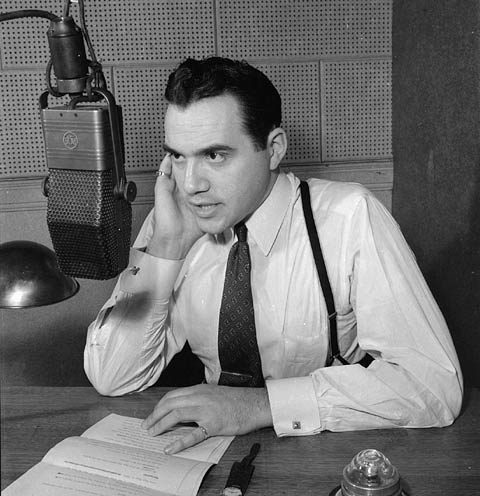 Radio Career
Shortly after he graduated in 1937, Greene was hired by the Canadian Broadcasting Corporation (CBC). After serving as a radio broadcaster for several years, he was promoted to the position of CBC National News principal newsreader, and was subsequently nicknamed 'The Voice of Canada.' During his tenure at CBC, Greene narrated several documentary movies, including the 10-minute 1943 film "Fighting Norway." After World War II, he left CBC and began a freelancing career. Shortly afterward, he began serving as a newsreader for the Toronto-based radio station, "CHKT."
Lorne Greene Academy of Radio Arts
In 1945, Greene founded the Lorne Greene Academy of Radio Arts. The Toronto-based school trained several actors and broadcasters, including Leslie Nielsen, Les Rubie, James Doohan and Les Lye among others. In seven years, Greene's school graduated 381 students, 90% of whom secured lucrative jobs in the entertainment industry. Although the school was successful academically, it continuously made losses, which led to its closure in 1952.
Career in the United States
After he closed his school, Lorne relocated to the US, where he began working with the stage actress and theater owner Katherine Cornell. In 1953, he appeared in the play "The Prescott Proposals", which was followed by appearances in Christopher Fry's "The Dark is Light Enough" and William Shakespeare's "Othello."
Lorne landed his first major TV role as patriarch Ben Cartwright in the highly popular Western series "Bonanza," which aired on NBC from 1959 to 1973. He rose to prominence for his performance, and was next cast in the CBS TV series "Nineteen Eighty-Four." In the '60s, Lorne gained massive popularity after he released various folk songs, and in 1964, his spoken-word single "Ringo" topped the music charts. In 1973, he appeared alongside Ben Murphy in the ABC drama series "Griff", and after its cancellation, Greene hosted the nature documentary TV series "Last of the Wild" (1974 and '75).
The 1977 TV miniseries 'Roots,' based on Alex Haley's Pulitzer Prize winning novel, is being re-released to celebrate its 45th anniversary https://t.co/gamuhpZBQq pic.twitter.com/OoP45rP4Ce

— Reuters (@Reuters) February 26, 2022
1977 saw Greene appear in the miniseries "Roots," based on the 1976 book "Roots: The Saga of an American Family" by Alex Haley. In 1978 and 1979, he played Commander Adama in the sci-fi TV series "Battlestar Galactica." Also in the late '70s, Greene served as the spokesperson for the American dog food company, Alpo Beef Chunks. He was also known for his appearances in the ABC drama series "Code Red," the fantasy drama "Highway to Heaven", and the crime drama "Vega$."
From the late '70s, he co-hosted the "Macy's Thanksgiving Day Parade" on NBC alongside Betty White for almost a decade. In the '80s Lorne devoted his time and energy to environmental issues and wildlife – he began narrating and hosting the CTV nature TV series "Lorne Greene's New Wilderness" in September 1982. In 1986, he appeared in the TV mockumentary "The Canadian Conspiracy".
Honors and Awards
On 28 October 1969, Lorne received Canada's second-highest honor of Merit – Officer of the Order of Canada – for services to the community and to the Performing Arts. He scooped a Golden Plate Award at the Academy of Achievement, colloquially known as the American Academy of Achievement. Moreover, he scooped an Earle Grey Life Achievement Award at the Gemini Awards in 1987. In 2015, the late actor was inducted into the Canadian Walk of Fame, which is found on Simcoe Street and King Street in Toronto.
Personal Life
In 1938, Lorne married the Toronto native Rita Hands, and in 1945 they welcomed twins, the biographer Belinda Susan Greene, who is best known as Linda Greene Bennett, and the actor Charles Greene. The duo ended their 22 years of togetherness with a divorce in 1960.
In 1961, The Ottawa native walked the aisle with the American actress Nancy Deale, who was known for her performances in "Bonanza," "Shadows" and "Tattletales." On 6 January 1968, Deale and Greene had a daughter named Gillian Greene. Gillian is currently a film producer and director, and is married to the American filmmaker, Sam Raimi. Deale passed away in March 2004 (aged 70) in Marina del Rey, California.
Death
Lorne succumbed to complications from pneumonia in Santa Monica, California, on 11 September 1987 at the age of 72; h came shortly after he underwent an ulcer surgery. He was laid to rest at the Jewish cemetery, The Hillside Memorial Park and Mortuary, located in Culver City, California.
Height, Weight, and Physical Appearance
Lorne was of White ethnicity and had a pair of brown eyes and brown hair. He stood 6ft (1.83m) tall and weighed approximately 165lbs (75kgs).
Net Worth
Greene's successful career in the entertainment industry made him very famous and fairly rich. At the time of his death, the multi-faceted Canadian entertainer was worth approximately $10 million. In 1960, Greene constructed The Ponderosa II House, which was a copy of the set house of the series "Bonanza." The home, which is situated in Mesa, Arizona, is currently listed in Mesa's Historic Property Register.