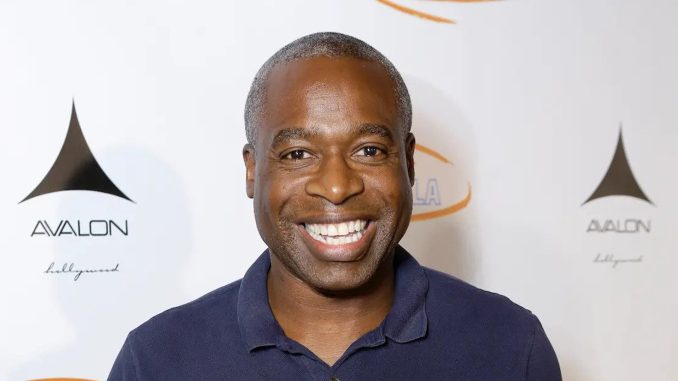 Phill Lewis is an American comedian, actor, and director, who is possibly best known for his appearances in the Disney Channel sitcom "The Suite Life of Zack & Cody."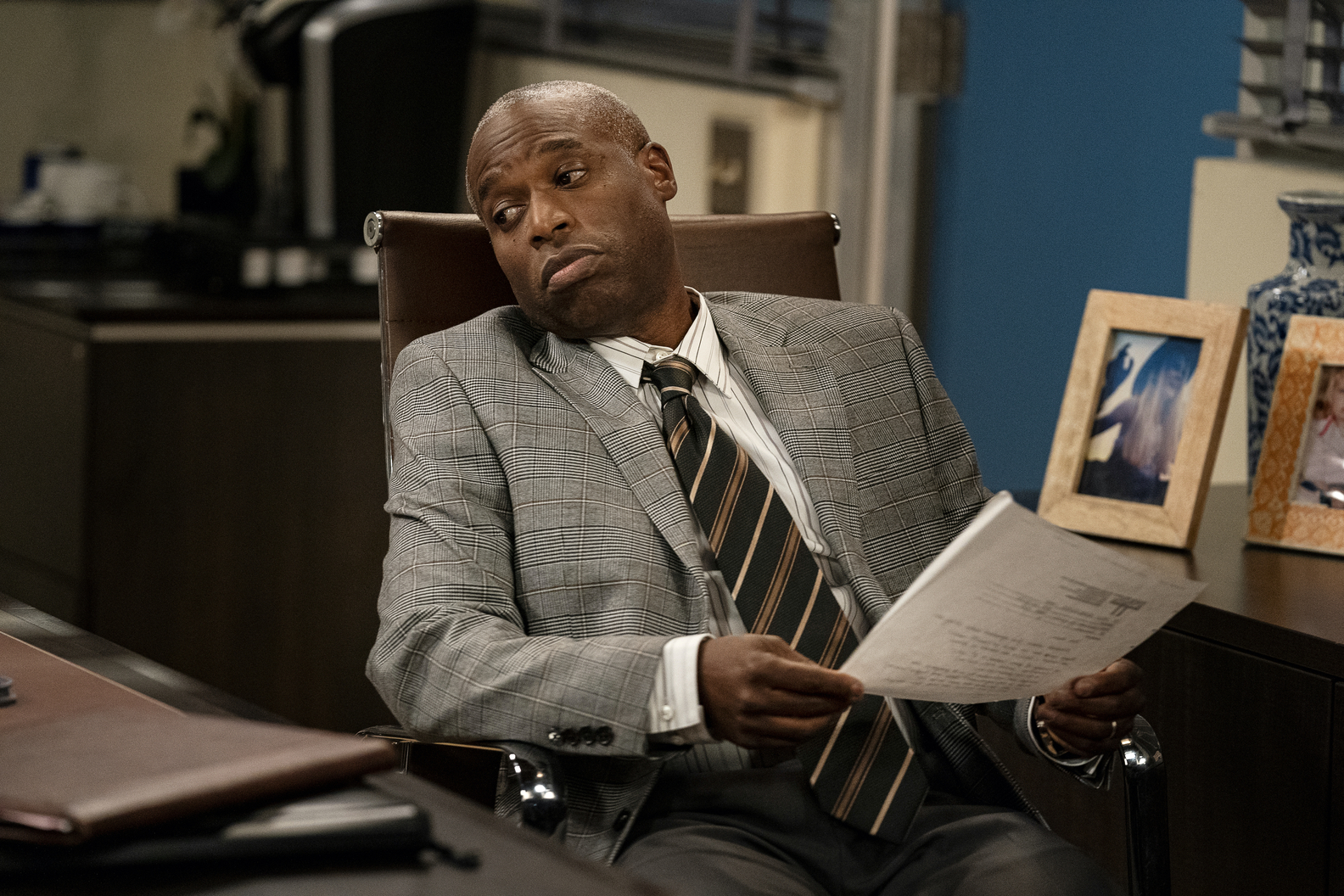 Age, Early Life, and Education Background
Phillip David Lewis was born under the Aquarius zodiac sign on 14 February 1968, in Arua, Uganda, and is 55 years old as of 2023. He's the son of Gayle Carolyn Jones and the American attorney and diplomat, Delano Lewis, who previously served as the Associate Director for the US Peace Corps and Country Director for Uganda and Nigeria. Phill's father also served as the US Ambassador to South Africa from 1999 to 2001. Phill has three brothers named Brian, Delano Jr. and Geoffrey Lewis.
Phill honed his acting skills at Interlochen Center for the Arts, in Michigan.
Film Appearances
Phill made his film debut as Dennis in the 1988 teen black comedy film "Heathers." In the following year, he was cast in the romantic comedy "How I Got into College", and appeared in minor roles in four more films before the end of the 20th century. 2002 saw Phill share the screen with the likes of Owen Wilson and Eddie Murphy in the spy comedy "I Spy" – The Betty Thomas-directed movie was a critical and commercial success, and had a box office collection of over $60 million. In 2004, Phill portrayed a lawyer named Levine in the Ben Affleck-starred romantic comedy "Surviving Christmas."
Phill's next notable film appearances were in the 2005 sports comedy, "Kicking & Screaming," the 2008 black comedy-drama "Pretty Ugly People," and the comedy "Beverly Hills Chihuahua 2." Lewis's last film appearance was in the 2014 Zach Braff-directed comedy-drama "Wish I Was Here."
Austin (Larry Sullivan), Lucy (Missi Pyle), Raye (Phill Lewis), and Becky (Melissa McCarthy) at Holland Lake Lodge

Posted by Pretty Ugly People on Monday, May 19, 2008
TV Appearances
In 1986, Phill made his TV debut in the episode "Amazing Grace" of the NBC police procedural series "Hill Street Blues." In the late '80s and early '90s, he appeared in an episode or two of various series, including the drama "The Bronx Zoo" (1987 and 1988) and the sitcom "A Different World" (1988 and 1989). Phill landed his first lead role as Teech Gibson in the CBS sitcom "Teech" in 1991. Subsequently, he starred as Arnold Nixon in nine episodes of the Fox baseball sitcom "Hardball." Between 1995 and 1998, Lewis portrayed T.C. in The WB sitcom "The Wayans Bros."
Between 2001 and 2006, Lewis played Roy Barr in 10 episodes of Gregory Garcia and Alan Kirschenbaum's sitcom "Yes, Dear." He later appeared in the acclaimed sitcom "Friends" (2003) and Bill Lawrence's sitcom "Scrubs" (2005-2009). Lewis landed one of the greatest roles in his career in 2005, when cast to star as Marion Moseby in the three-time Academy Award-nominated Disney Channel sitcom "The Suite Life of Zack & Cody." He appeared alongside the brothers, Cole and Dylan Sprouse, and Brenda Song, his stint ended in 2008 after he appeared in 87 episodes, then reprised his role of Moseby in the "The Suite Life of Zack & Cody" sequel entitled "The Suite Life on Deck" and appeared in 58 episodes from 2008 to 2011.
Throughout the 2010s, Lewis played minor roles in several TV series such as Disney Channel's "Good Luck Charlie," Nickelodeon's "Nicky, Ricky, Dicky & Dawn," and CBS's "Angel from Hell."
Voicing Projects
Lewis made his debut as a voice actor in the animated series "Histeria!" in 2000. From 2005 to 2022, he voiced Duper in the long-running animated sitcom "American Dad!" Lewis voiced a character named Coco Banana in the Disney Channel animated series "Kim Possible" in 2007. He assumed the main voicing role (as Special Agent Wolfie) in Ford Riley's computer-animated children's TV series "Special Agent Oso" from 2009-2012. Most recently in 2023, the actor voiced Mr. Rickshaw in an episode of the Nickelodeon series "The Really Loud House."
Career as a Director and Producer
Phill made his directorial debut in an episode of the Disney Channel sitcom "The Suite Life of Zack & Cody" in 2007, and between 2008-2011 directed nine episodes of "The Suite Life on Deck." Additionally, Lewis directed 27 episodes of the CBS sitcom "Mike & Molly" (2012-2014), 11 episodes of the sitcom "2 Broke Girls" (2013 and 2014), and 21 episodes of the NBC sitcom "Undateable" (2014-2016). Some of his other notable projects in the decade were the CBS sitcom series "The Odd Couple," "One Day at a Time," and "Head of the Class," among others. More recently, Phill directed seven episodes of the Nickelodeon comedy "iCarly," eight episodes of the Fox sitcom "Call Me Kat," and four episodes of the NBC sitcom "Lopez vs Lopez."
In 2021, Lewis served as the executive producer of 10 episodes of the sitcom series "Head of the Class". He has also produced an episode of "iCarly", and will serve as the executive producer of the upcoming TV series "JumpStart."
In 2022, Phill was nominated for a Directors Guild of America (DGA) Award for Outstanding Directorial Achievement in Children's Programs for his work in the episode "Three More Years" of the series "Head of Class."
Personal Life
Phill is married to Megan Benton, about whom not much is known. The couple has two grown-up daughters, Piper Lewis and Annie Lewis.
It was a close one, but she remembered where the PRNDL was! #seconddaughter pic.twitter.com/VwDNoZzg2m

— Phill Lewis (@ThePhillLewis) August 10, 2017
Accident and Arrest
In December 1991, Phill sparked a controversy when he was arrested for DUI, which had resulted in the death of a woman named Isabel Duarte. The 21-year-old lady, a resident of Montgomery County, Maryland, was from Portugal and had relocated to the US to work as a babysitter. Tests showed that Phill's blood-alcohol level was extremely high – three times the legal intoxication limit when he caused the accident; his attorney, Barney Helfand, commented, 'if the numbers (blood-alcohol content) are correct, it adds real credence to the fact that he can't remember. Those are extraordinarily high numbers.'
In 1993, Lewis was sentenced to five years in prison, but the court suspended four, citing his work (after arrest) with a jail-based theater troupe, that performed in schools, prisons and churches to raise awareness about the dangers of alcohol and drug abuse. After his release, he served a 24-month probation period, and performed 350 hours of community service.
Height, Weight, and Physical Appearance
Lewis is of Afro-American ethnicity, and has a set of dark brown eyes and black hair. He's 5ft 6ins (1.68m) tall and weighs approximately 165lbs (75kgs).
Net Worth
Lewis has accumulated most of his fortune from his acting and directing careers – he's appeared in over 100 films and TV series, and has directed over50 projects. His net worth is approximately $1.5 million, as of 2023.